Hakata Ikkousha in Alabang: A Happy Place for Ramen Lovers
With the plentitude of ramen shops sprouting like mushrooms around Metro Manila, it gets more and more challenging for each business to stand out and much tougher for each hungry person to choose the most worthwhile place to satisfy their hunger.
Hakata Ikkousha makes it their dedication to make people happy through their ramen, which also carries the heritage of Hakata in each bowl. This restaurant wants to make us full and happy—where else would we want to be?
Also read: Ramen Jiro in Mandaluyong City: Serving Japanese 'Home-Style' Ramen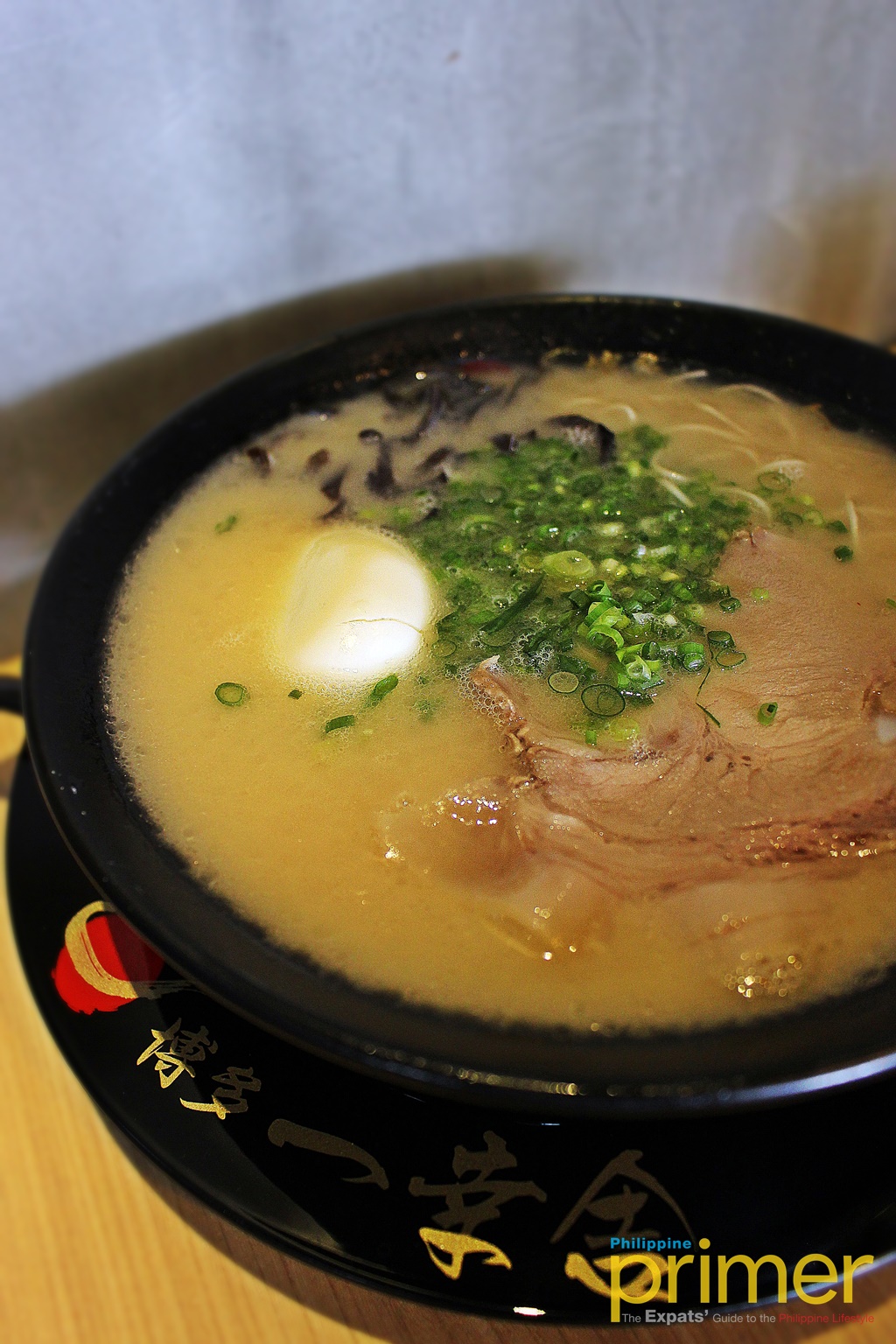 Hakata Ikkousha was first opened in Japan in 2004 by a ramen fanatic and Hakata native, Kousuke Yoshimura, with one aim: to make everyone happy with one bowl of Hakata ramen at a time. It is reflected in the restaurant's name which literally translates to "one happy place."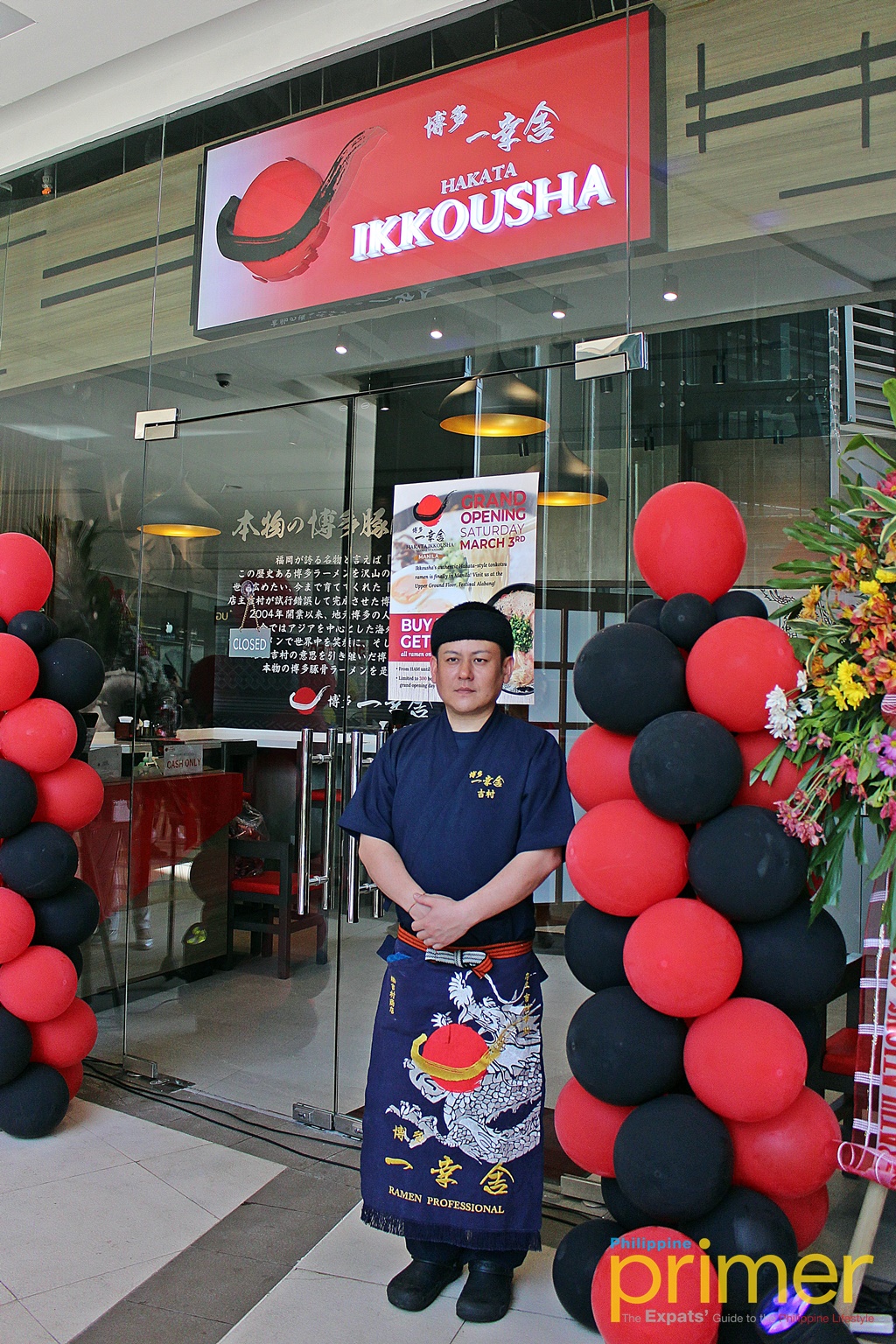 Hakata Ikkousha founder Kousuke Yoshimura came to the Philippines for the opening of the newest branch in Alabang.
Not only will you be uplifted but will you also get a taste of award-winning ramen that won the Ultimate Ramen Champion in Singapore for two consecutive years in 2011 and 2012. The quality of their ramen has been recognized and well-received all over the world.
To date, Hakata Ikkousha has 16 branches in Japan, and more in different parts of Asia, Australia, USA, and Brazil. Its first branch in the Philippines opened in Cebu City in 2016, while the second branch at Festival Mall Alabang opened on March 3, 2018.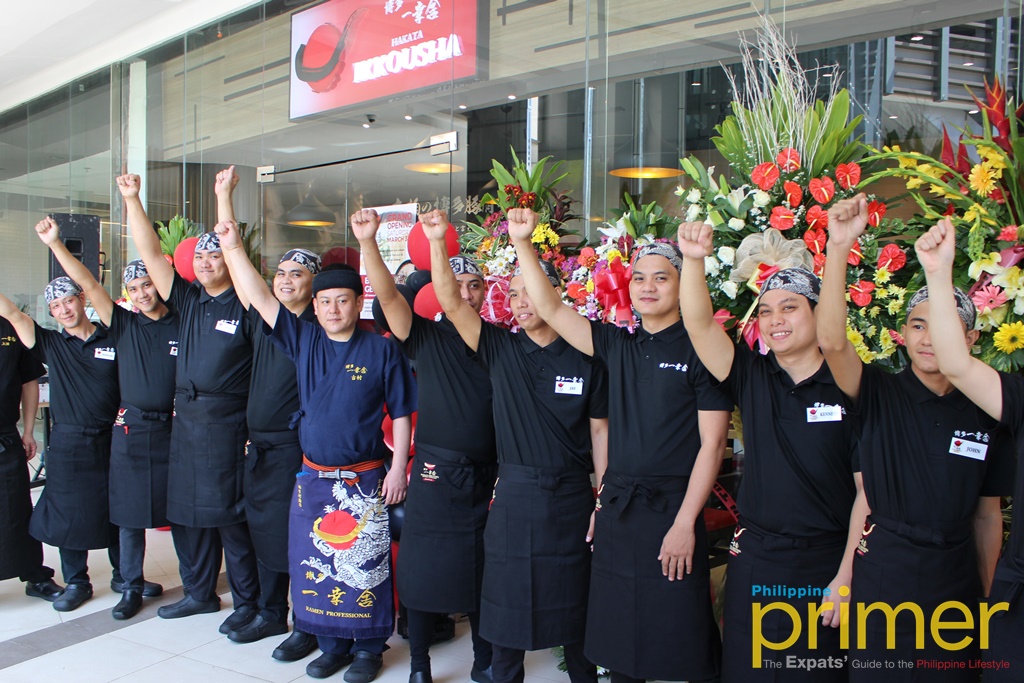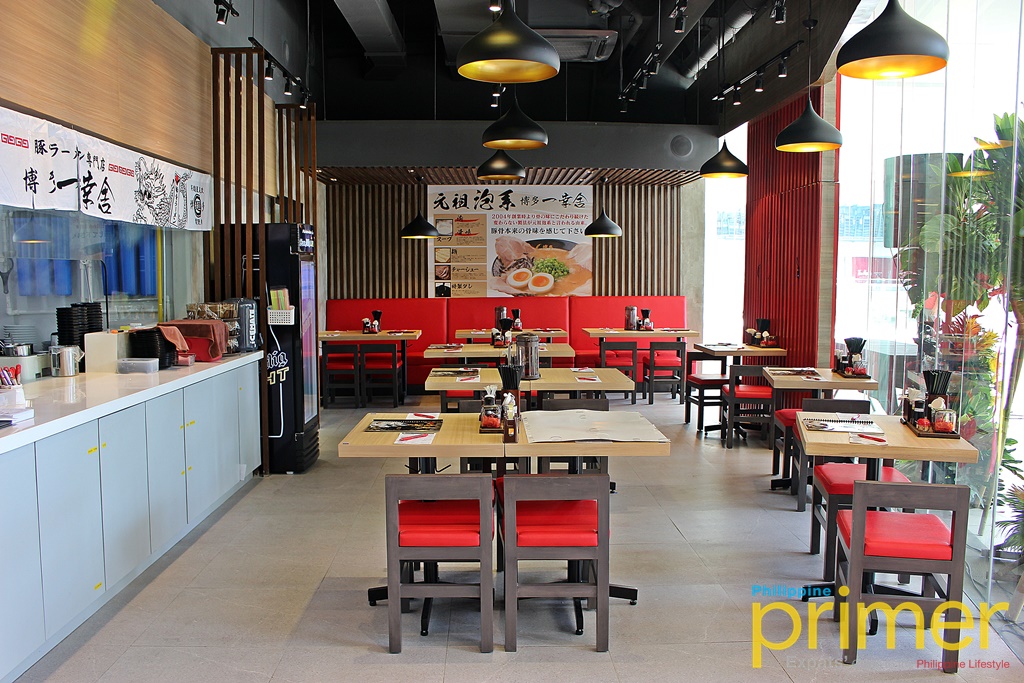 They take pride in their Hakata ramen made with 100% tonkotsu soup. This soup is made using the yobimodoshi method wherein the stockpot is filled with layers of simmering stock every single day. The resulting soup is rich, thick, and creamy, with a strong aroma that would instantly make you drool.
Getting a sip of it once it finally arrives on your table is indeed very fulfilling.
For first-timers, a highly recommended dish is the Tonkotsu ramen (Php 320), the original Hakata style, full-bodied, and collagen-rich ramen. If you want to enjoy more ingredients in your bowl, you may opt for the Special Tonkotsu ramen (Php 450), which has four pieces of char siu and two pieces of ajitama or Japanese-style flavored egg.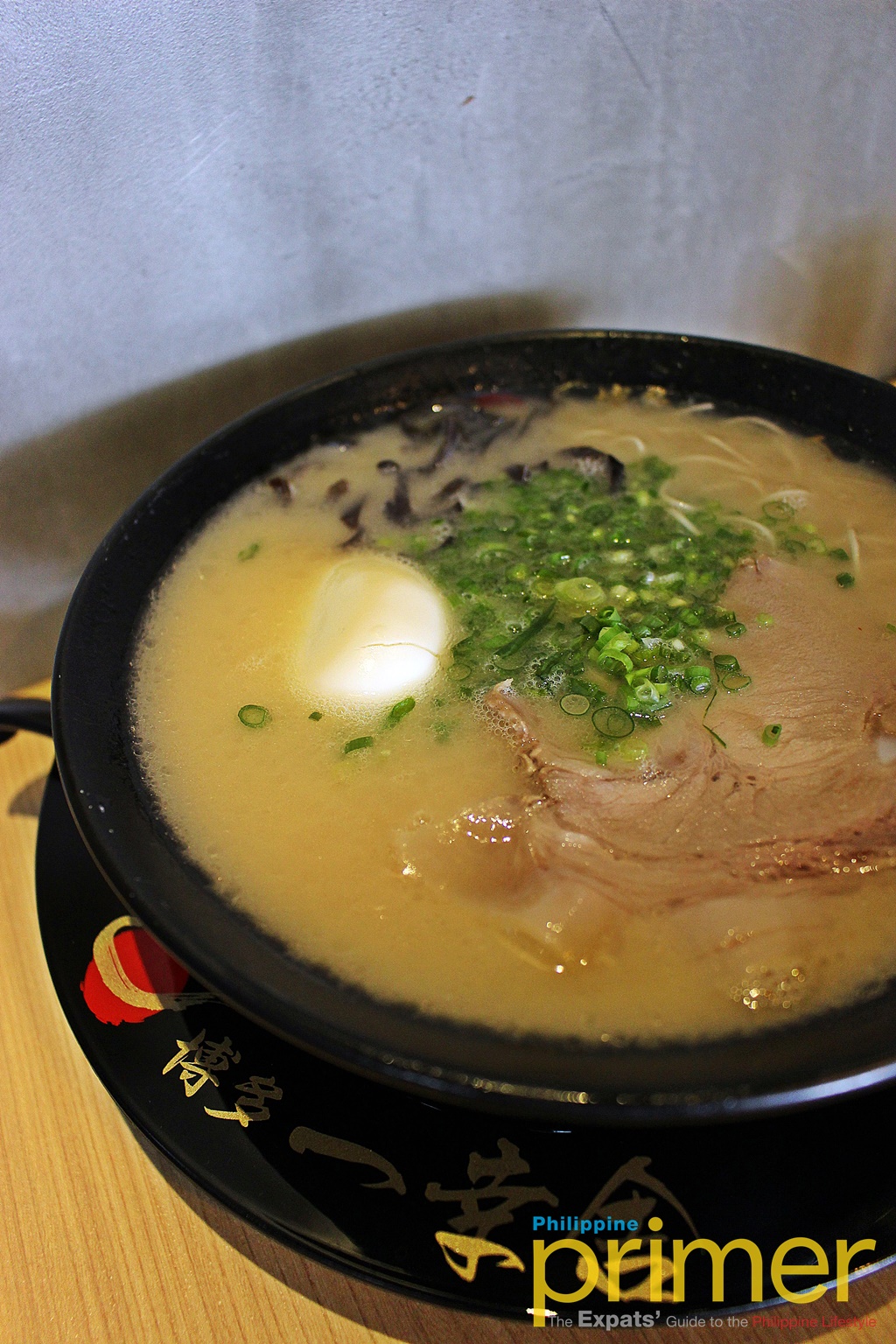 Ajitama Tonkotsu (Php 360)
Another kind of ramen that's famous in Hakata is the Black Tonkotsu ramen, also known as kogashi. It is made black by homemade burnt garlic oil and burnt miso flavor, which contributes to the strong, rich taste of the soup.
Black Tonkotsu (Php 340)
If you're still hooked on the fire noodle challenge, Hakata Ikkousha offers a Japanese version with their God Fire ramen (Php 340), which has four levels of spiciness.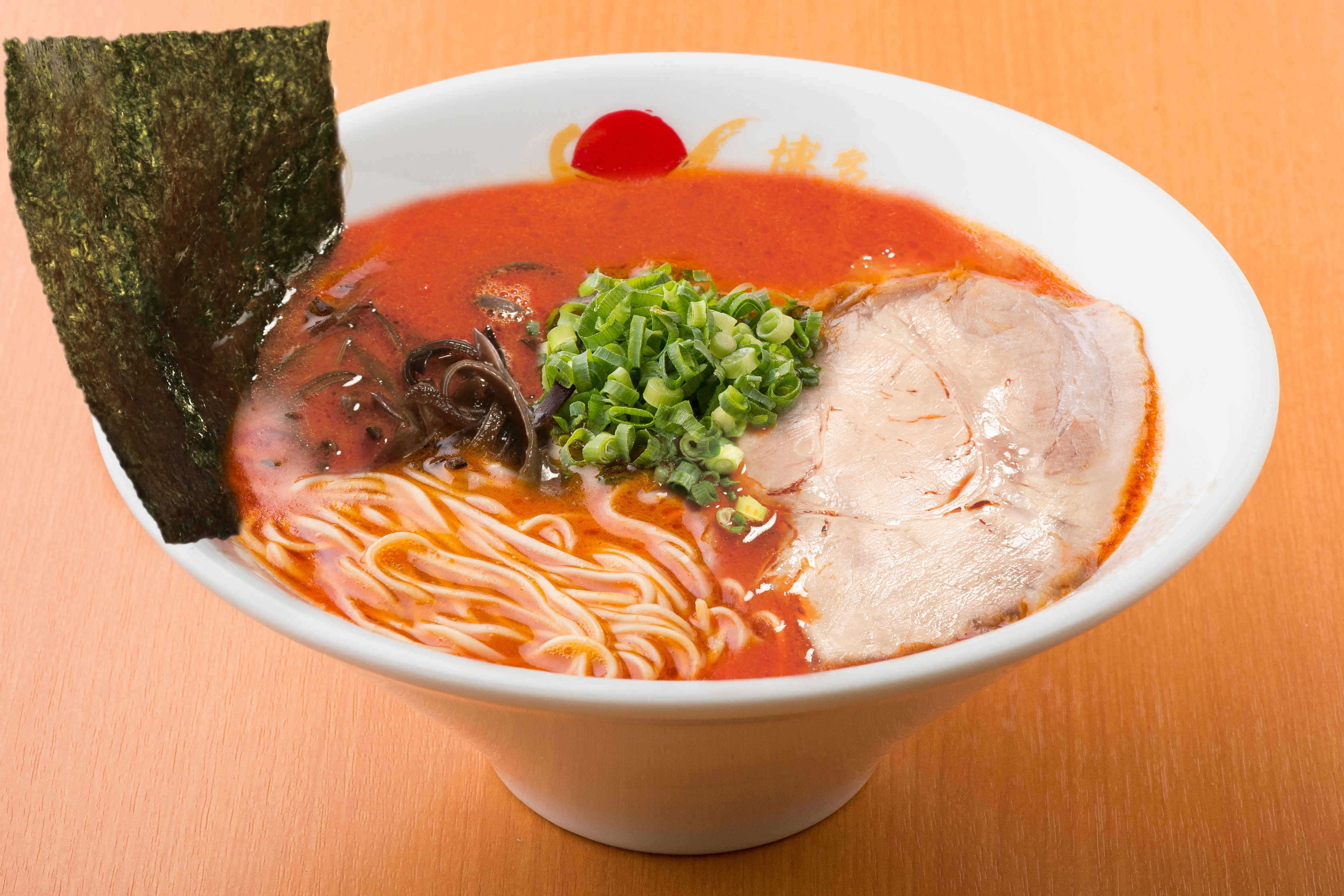 God Fire (Php 340)
For sides to go with your ramen,  you can choose from the Hakata Specialty One-Bite Gyoza (Php 120/5pcs; Php 200/10pcs) or Special Fried Chicken Karaage (Php 150/3pcs).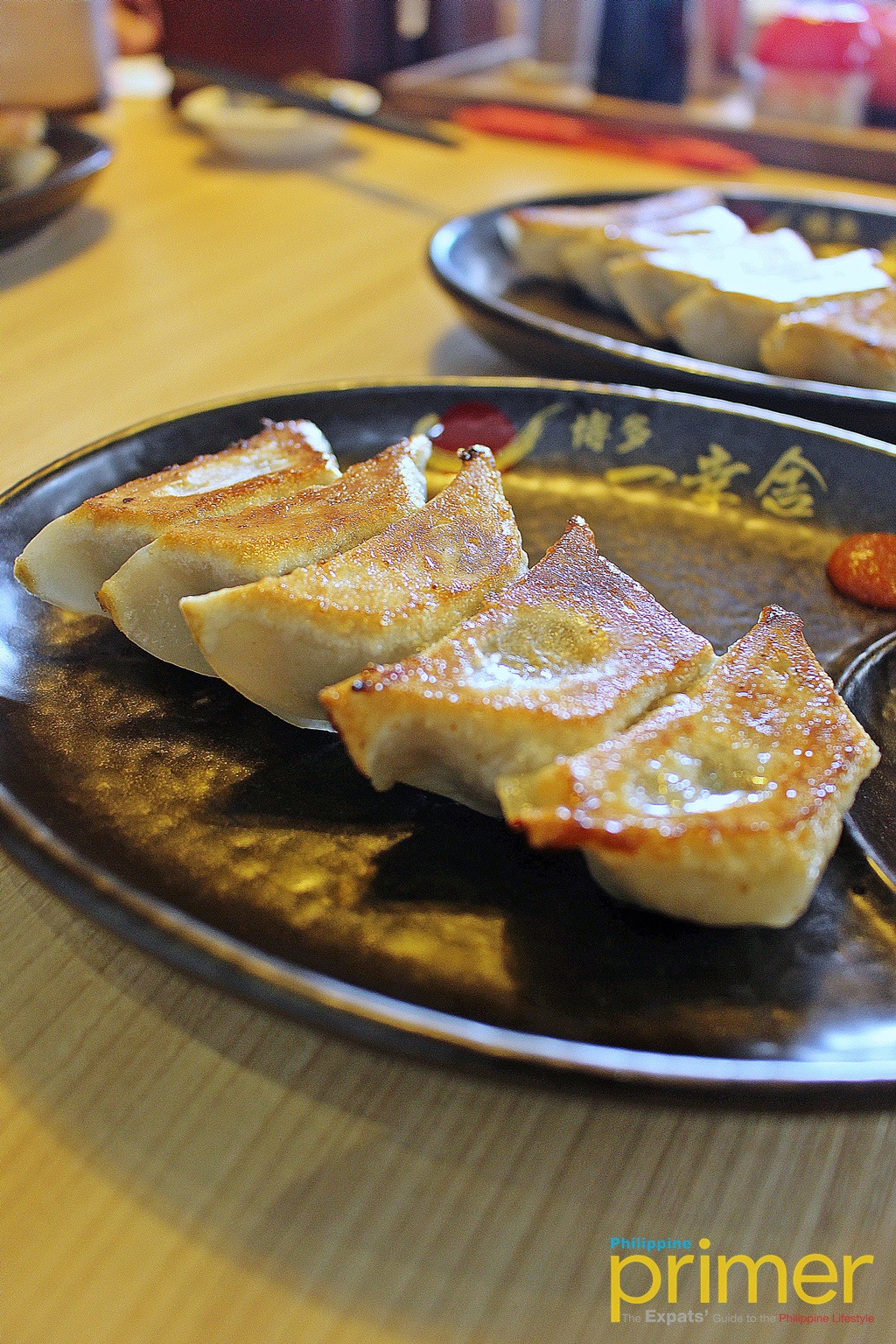 Gyoza (Php 120/5pcs; Php 200/10pcs)
When ordering your ramen at Hakata Ikkousha, you need to fill out a form for each order of ramen, so that you can conveniently specify the kind of ramen that you want—the noodle texture, the saltiness, the toppings, and more.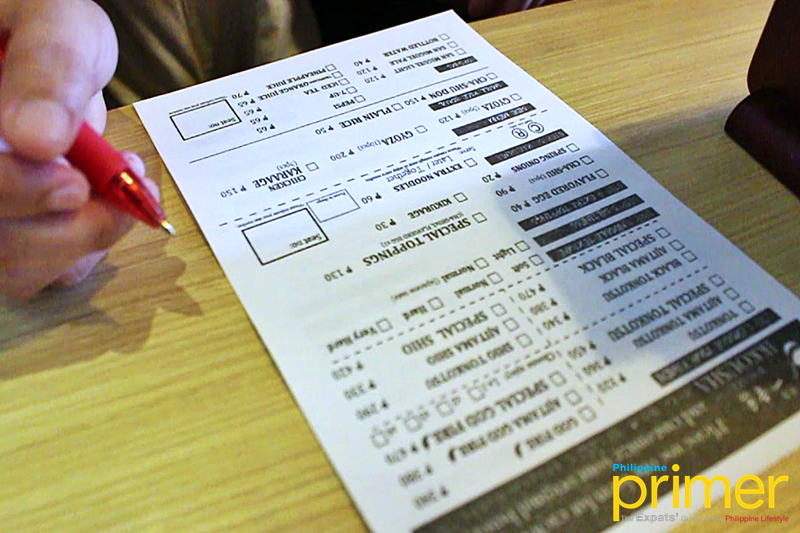 Also read: Oden House in Pasay: A Tale of Good, Authentic Japanese Food
While there are plenty of ramen restaurants, remember that there is one place that exists for your happiness. Visit Hakata Ikkousha in Alabang and have a taste of passionately made ramen that embodies the heart of Hakata culture.
How to get here:
From SLEX, take the Alabang Exit going to Corporate Ave. Make a left turn onto Civic Drive and stop at Festival Mall entrance.
---
Written by Rizelle "Rei" Leaño

UG Floor, Expansion Wing, Festival Mall, Filinvest City, Muntinlupa City

11 a.m. to 9 p.m. (Sun. to Thu.); 11 a.m. to 10 p.m. (Fri. to Sat.)