Draft Restaurant & Brewery Alabang: One of the South's Go-To Gastropub
Alabang means a lot of different things to many people but if there's one that truly stands out it's that it has grown to be one of South's go-to place for nightlife and after work drinks.
A favorite place among locals is Draft Restaurant & Brewery, nestled in the quiet area of Molito Commercial Complex.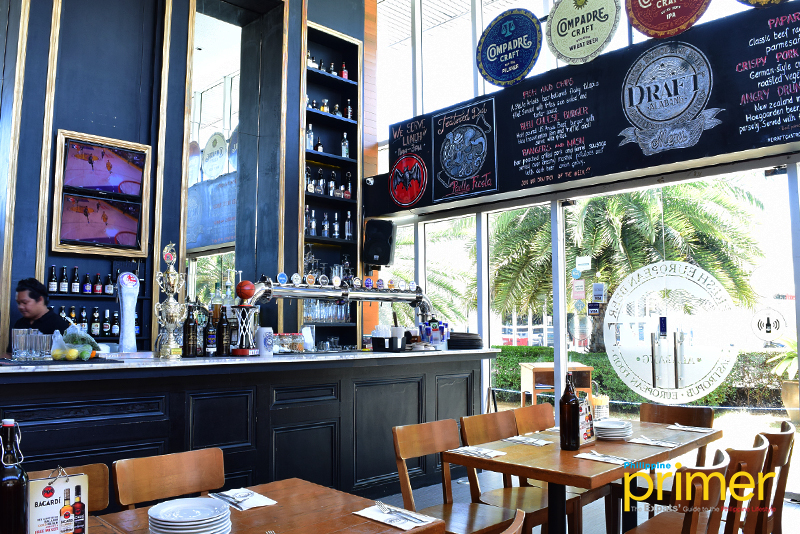 Draft Restaurant & Brewery Alabang is one of the four branches of the gastropub in Metro Manila. This includes The Brewery At The Place, which serves to be their main branch.
If you frequent the area, you would know that this gastropub is usually brimming with people having a drink with friends and coworkers. The establishment especially stands out as they feature a spacious al fresco spot perfect for those who want to eat and drink in the open air.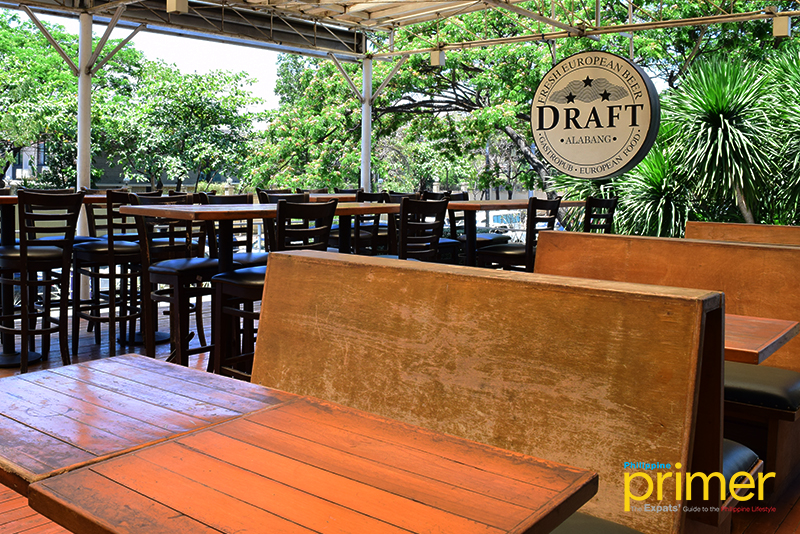 Draft offers an abundant selection of liquors from beers to wines and everything in between. They also serve signature cocktails that are indeed distinct and unique.
What really sets Draft apart from other gastropubs in the Metro though is their very own craft beer, the Compadre Craft.
Available in four variants, the Compadre Craft is brewed at their main branch The Brewery At The Palace in Taguig. If you think all beer tastes the same, then Compadre Craft would prove you absolutely wrong.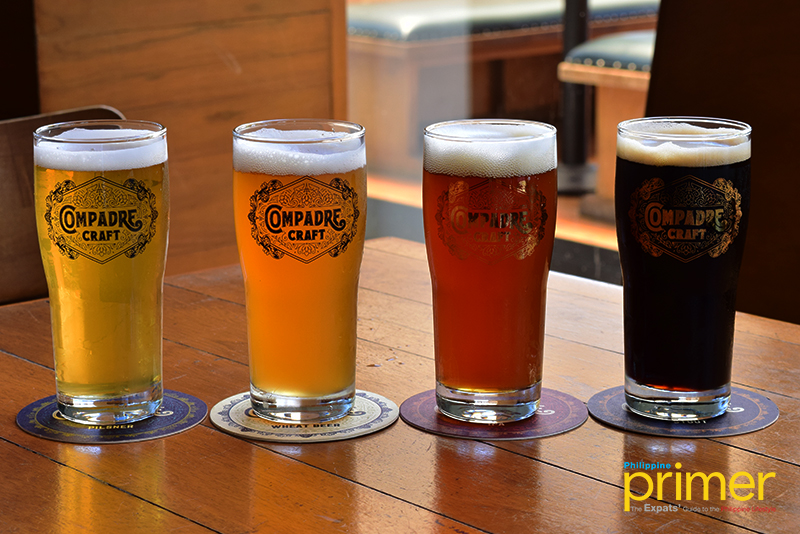 (lightest to darkest) Pilsner (Php 100/Php 160), Wheat Beer (Php 100/Php 160), IPA (Php 130/Php 200), and Stout (Php 130, Php 200)
The beers vary in color as they undergo different brewing processes, this is also the reason why each of the four beers carries a distinct taste that makes them different from the others.
But what may be unknown to many is that the gastropub actually serves European, American, and Filipino dishes that are worth coming back to, just like their beers and liquors.
In fact, Draft is one of the favorite places of the Molito lunch crowd as they offer lunch specials that are delicious but won't break the bank as the meals are priced for as low as Php 199 only.
Draft is also a choice destination of families looking for a place to dine at, especially during the weekends. One highly regarded dish is their signature Barbecue Beef Rib Fingers (Php 550).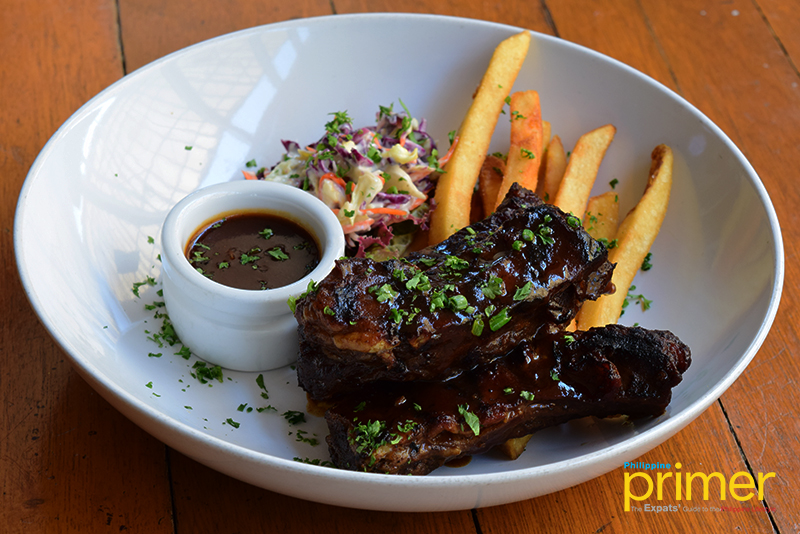 Barbecue Beef Rib Fingers (Php 550)
The tender US Angus beef rib fingers are smothered in thick barbecue sauce and grilled to perfection. It's so delicious that you would never hesitate to double dip in the barbecue sauce on the side.
For a rice meal you won't regret, go for their own rendition of the Peri Peri Chicken (Php 380). The grilled chicken is a feast for the taste buds, made even better by the peri peri relish it is served with.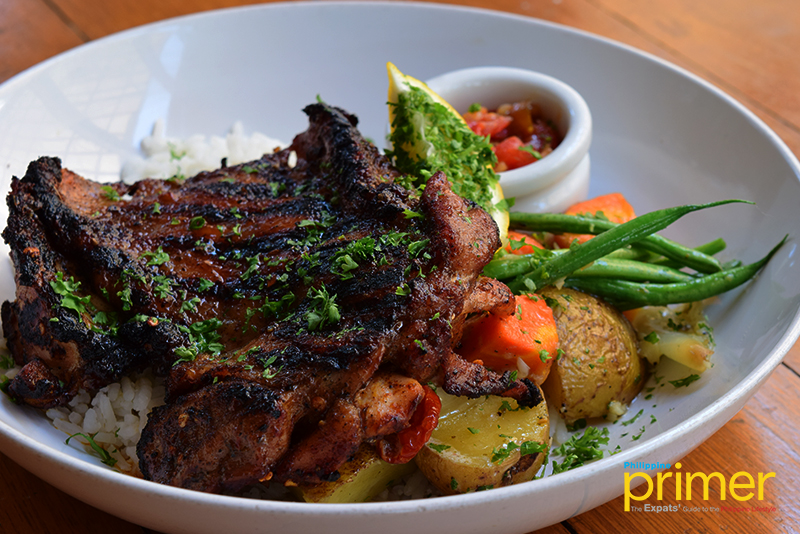 Peri Peri Chicken (Php 380)
Feeling a little fishy? Then you should not miss out on Draft's Roast Salmon (Php 465) with its crispy skin and mustard cream.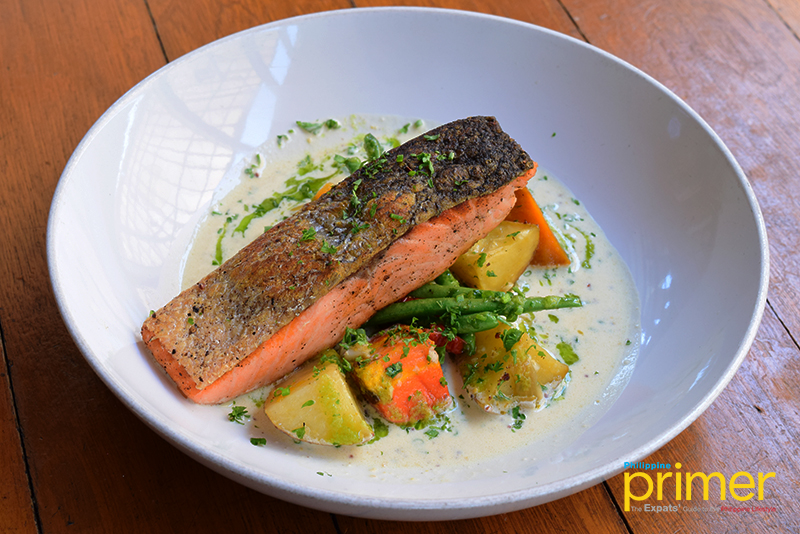 Roast Salmon (Php 465)
If you're looking for a place to experience a nice meal with a side of a locally-crafted beer, then Draft Restaurant & Brewery in Molito Alabang is the place to be. 
How to get here:
The Draft Restaurant & Brewery is located at Molito Commercial Complex in Alabang, Muntinlupa City.
The restaurant is situated on the side facing Commerce Avenue and is right across Motor Ventures BMW.
---
A version of this appeared in Philippine Primer Japanese Magazine's May 2019 issue. 
General Information
Molito Commercial Complex, Alabang, Muntinlupa City
11 am to 2 am
Restaurant Menu
You can scroll the image left and right.