The Wooden Horse Steakhouse Serves a Mix of Texan and Japanese Cuisine
Get something out of the ordinary at The Wooden Horse Steakhouse in Molito, Alabang. Popular with many Japanese in the area, the steakhouse is a unique restaurant for any cowboy at heart.
Founded in 2010, The Wooden Horse Steakhouse has been one of the go-to places not only by people from the South of Metro Manila but is also visited by those from the North. This  restaurant also serves dishes for the kids, apart from their usual certified Angus beef, pasta, sandwiches, and salads.
Fact: it's owned by Chef Koichi Tabe, which is quite uncommon for a Japanese since this is a very Texas type of restaurant.
Check out their succulent Rib-eye Steak 8 oz. (Php 1,430) that is best paired with the Japanese sauce. The steak can be requested to be served on a sizzling plate.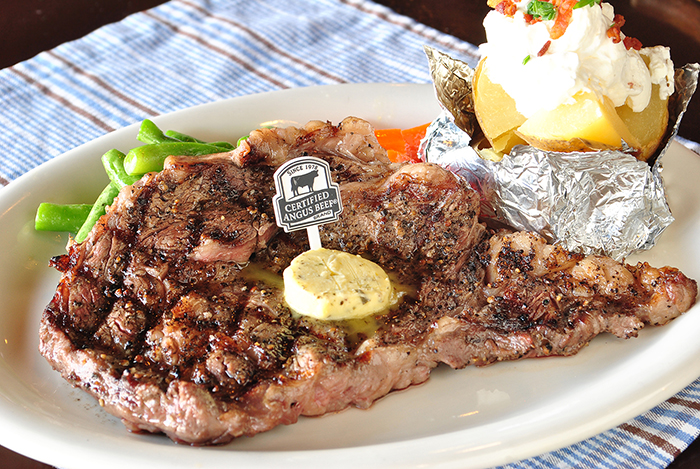 Rib-eye Steak 8 oz. (Php 1,430) 
Their Wooden Horse salad (Php 320) is also a must try. It is an assortment of seafood and fresh lettuce with vinaigrette dressing.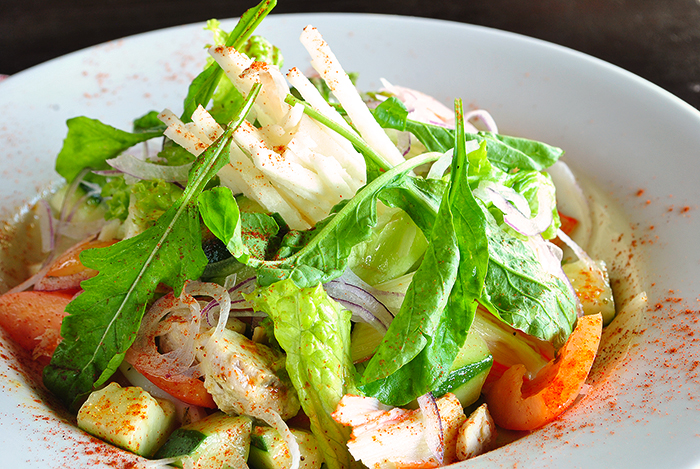 Wooden Horse salad (Php 320)
The owner/chef Mr.Tabei derived his curry recipe from Japan and is a popular food item despite not being on the main menu. The sauce contains 15 kinds of spices, and fruits such as papaya, apple, peach, and mango are added for broth and slow cooked for 6 hours.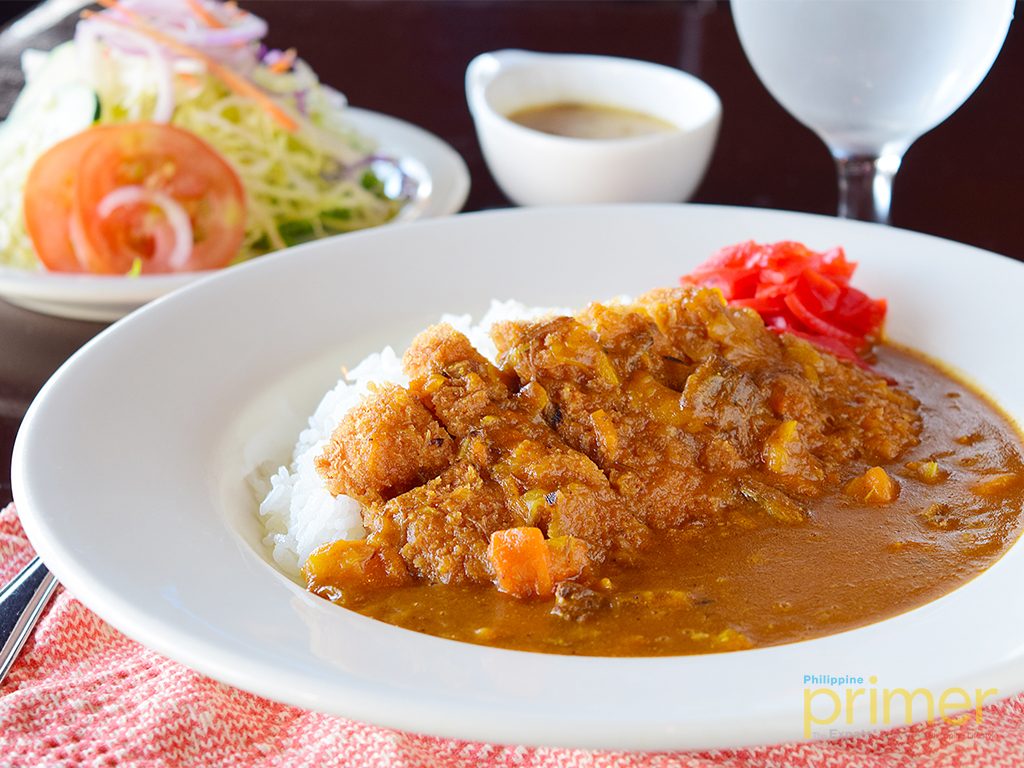 Wooden Horse Curry (Php 310)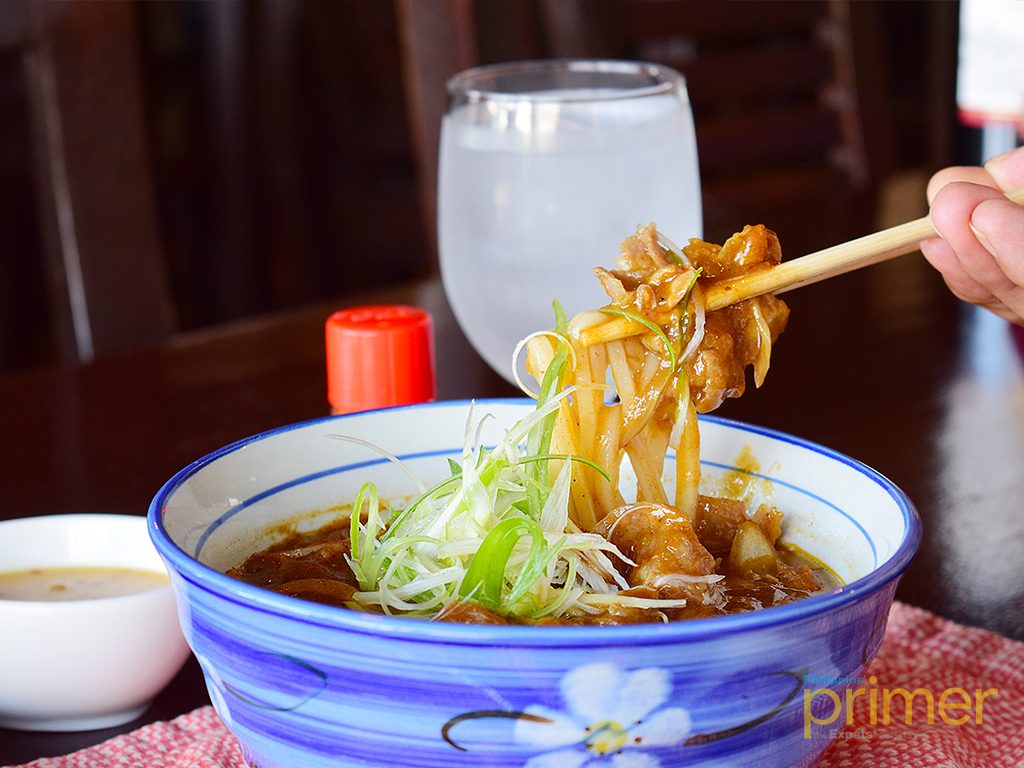 The Curry Udon (Php 380), that customers are said to order a lot,  is the perfect balance of slippery noodles and the thick curry sauce.
Once you enter the restaurant, you'd think it is a cowboy salon rather than a restaurant. According to the restaurant manager, Mr. Gerrald Vallespin, the winning concept of the interior were all thought by Chef Tabe.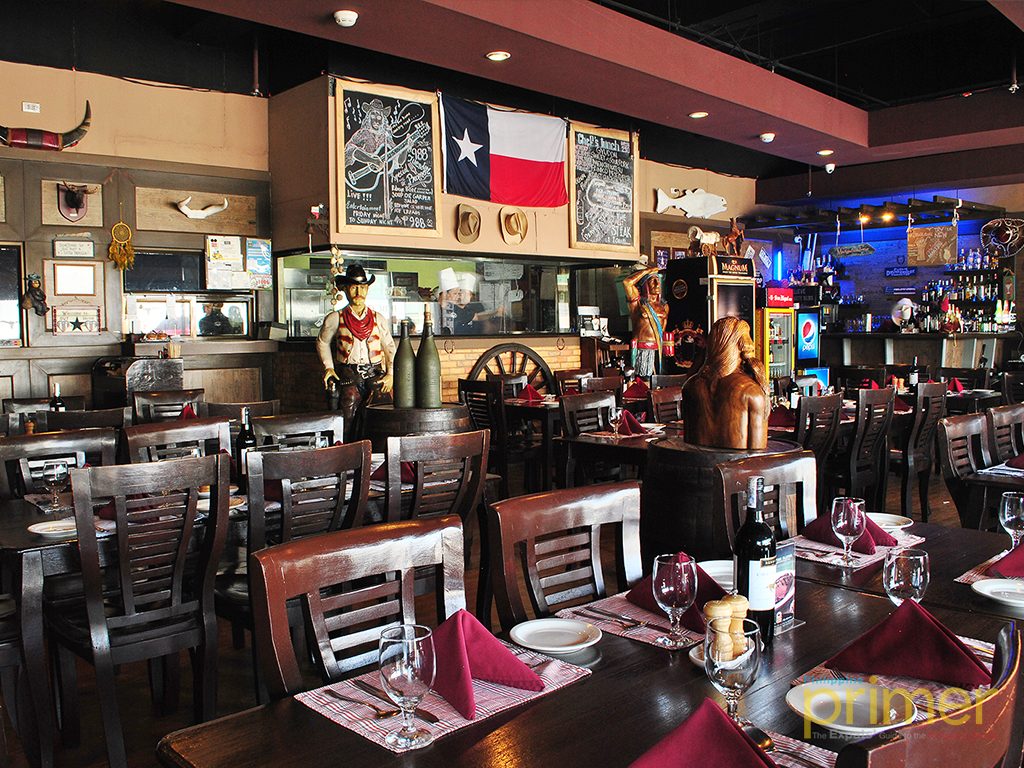 They also offer off-menu that are upon request. The staff of the restaurant would gladly accommodate you with everything you need.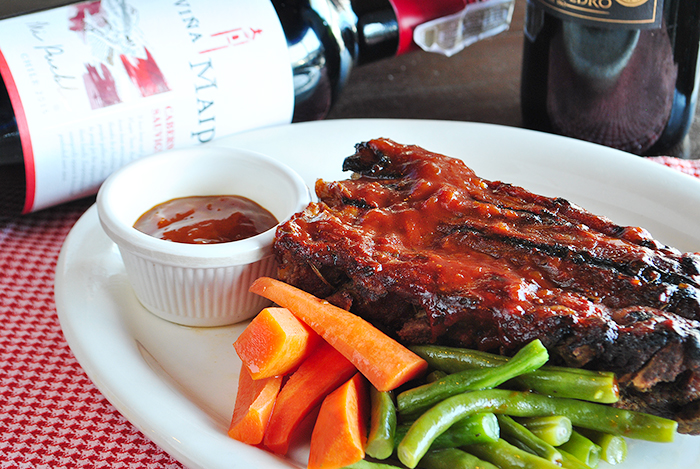 Make sure you try this juicy and tender Baby Back Ribs, served with a barbeque sauce. (Php 580, regular)
So if ever you thought of driving through South and just wanna grab a drink with some friends, might as well drop by The Wooden Horse for an affordable, scrumptious and tender steaks!

Molito Commercial Complex, Madrigal Avenue, Alabang Muntinlupa City

(02) 659-7522/ 0927-4602495

Lunch (11:00 a.m. - 2:00 p.m.) , Dinner (6:00 p.m. - 10:00 p.m.)