The Black Pig in Alabang Will Satisfy Beyond Your Meaty Cravings
The Black Pig has been well-loved by everyone since it was established way back December 2013. The name may suggest that you'll be expecting all pork meals (it may be a bit true), but there's surprisingly more to offer.
"As our name suggests, we (like most Filipinos) love pork. In fact, we had named our restaurant as a tribute to the local lechon, popularly regarded as the Philippines' national dish, as well as the Spanish Iberico pig, widely known to be the finest ham in the world," managing partner Berna Garriz said during our interview with her.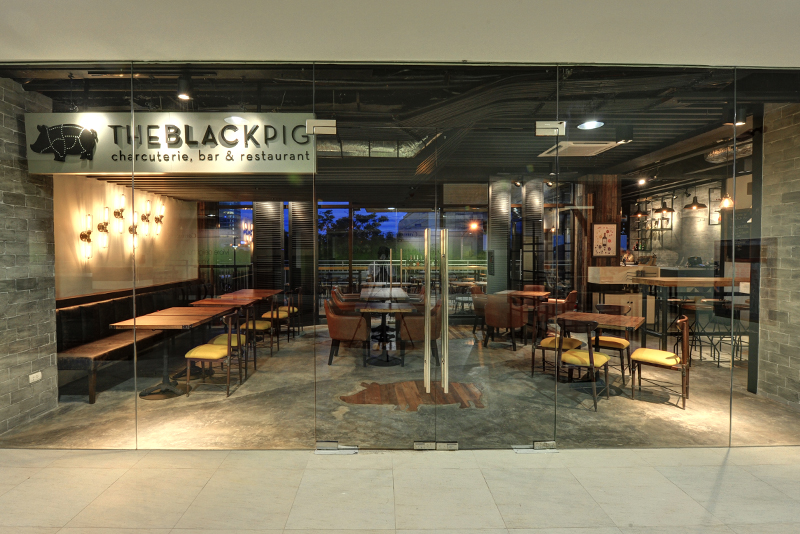 "Our menu is an extension of who we are, a representation of how much we want to satisfy every guest, an appreciation of locally sourced ingredients out of which we delight in creating new dishes," Berna said.
The overall menu is an adventure in itself already as it changes constantly, also depending on what produce are fresh and in-season. Thanks to the world-class chef Carlos Garcia Rodriguez and his amazing culinary history working the kitchens at Michelin-starred restaurants in Europe.
"Given the sundry of ingredients available in Manila, Chef Carlos maximizes the use of local ingredients, while harnessing his culinary prowess," Berna explained. He beautifully introduces European flavors through The Black Pig's mouthwatering dishes—and you know they're unlike any other.
To start with the gastronomic experience, the best-selling Pork Belly should be your choice. The pork is delicately cooked to goodness that it's so soft! The overall flavor of the beans also matches the tenderness of the meat.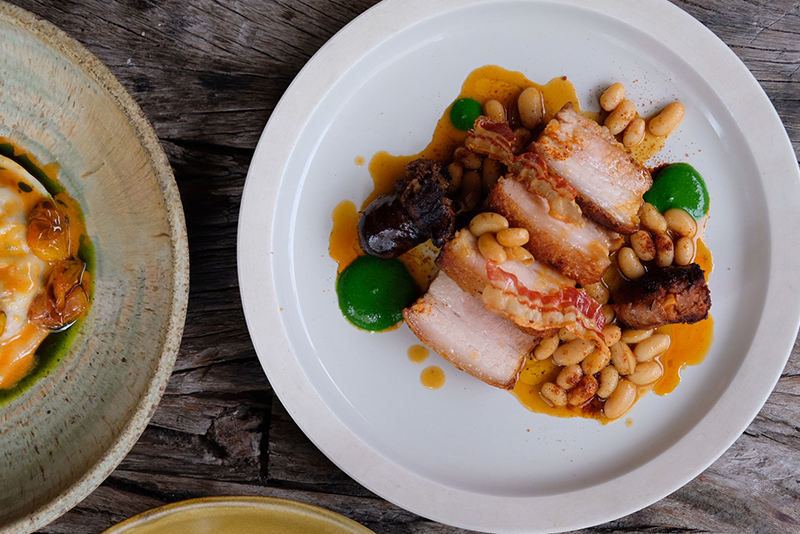 Pork Belly (Php 490)
Tapas Platter, meanwhile, provides you with almost everything you could ask for in a plate of tapas. They're the ideal pairing for that glass of Sangria (or other cocktails) that's so hard to resist, so prep yourself for a Spanish treat!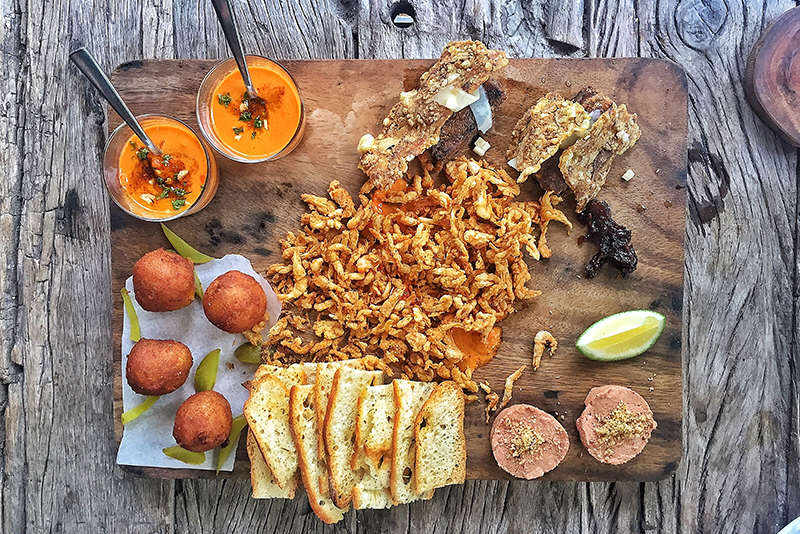 For your sweet tooth, one should never miss the Chocolate Praline. You'd cherish every slice and bite of it—that's how decadent it is.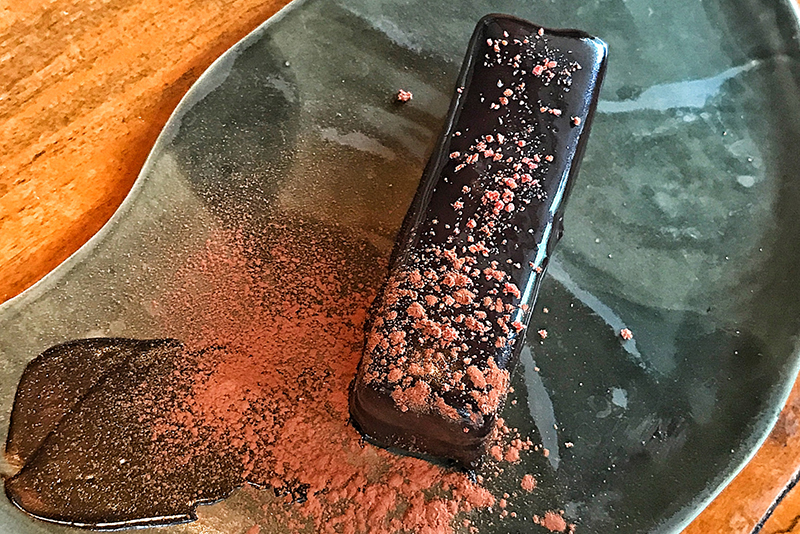 The Black Pig isn't just all for meat, though, in case you're practicing a cruelty-free lifestyle. As a matter of fact, they have one of the best vegan and vegetarian menus in town, just ask for their specials so they can suggest some for you. They have a variety of offerings to fit your mood at specific parts of the day, too.
"We have enhanced and reorganized our menu so that we can focus precisely on the best we can offer you at different parts of your day. Enjoy a fresh start with us at brunch, come over for a quick lunch or a leisurely dinner (discover new favorites beyond pork), or just unwind over good drinks (and snacks) at the bar," Berna said. "Our menu for each of these periods has been carefully selected for your dining pleasure."
As for the interior, it's designed to have an easygoing mood of a rustic farmhouse combined with the smart tenor of an urban city loft. The somber-hued clay tiles match very well with the restaurant's wooden accents—not to mention the brick walls!
Plus, everything inside is custom-made, such as the mango wood tabletops and leather-upholstered armchairs. You'll love the bar, too, and it's the spot if you're looking for that city mood.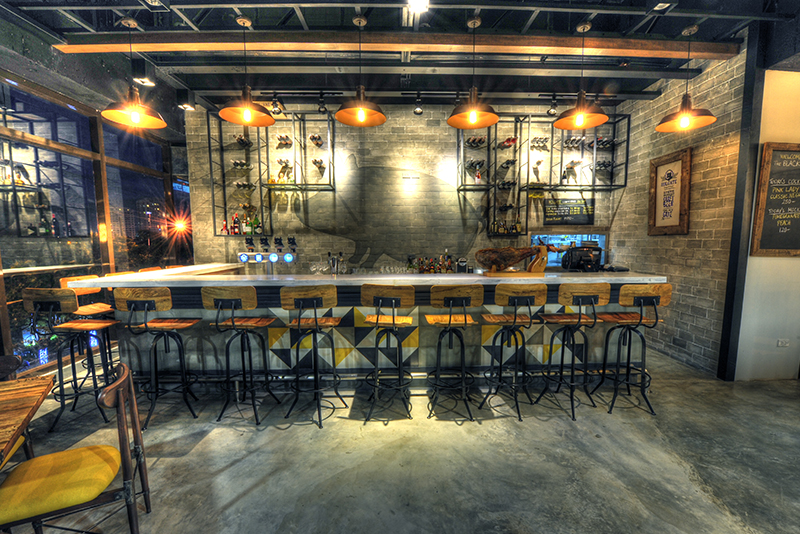 "With hand-painted tiles in geometric patterns, and long-legged stools that put your head above the crows, the bar is the place you want to be for all the good stuff," Berna explained.
Fun fact: The Black Pig was one of the first restaurants in Manila to serve craft beer on tap.
These are just some of the things you'll love about The Black Pig—better visit when you can for a classy yet casual experience topped with a mouthwatering fare!
How to get here
By car: Head South on Metro Manila Skyway to Alabang/South Station toll. Exit on the left onto Alabang-Zapote Rd, then turn left onto Filinvest Avenue. The Pig Pen is located on the ground floor of Commercenter.
By public transport: Take a P2P bus to Alabang Town Center. From there, walk south toward Commerce Ave, then turn left onto Commerce Ave. Continue walking until you turn right onto Filinvest Ave. Commercenter will be on your left.
---
Images courtesy of The Black Pig
Written by Yana Bautista

2F Commercenter Building, East Asia Dr. Filinvest Corporate Cirty, Muntinlupa

5 pm to 12 mn (Mondays) / 10 am to 12 mn (Tuesdays to Sundays)