GET READY: Shake Shack to Open at the Alabang Town Center on Oct 21
Since the original Shack opened in 2004 in NYC's Madison Square Park, the company has expanded to more than 300 locations in 27 U.S. States and the District of Columbia, including more than 100 international locations across London, Hong Kong, Dubai, Philippines, Singapore, Mexico, Tokyo, Seoul and more.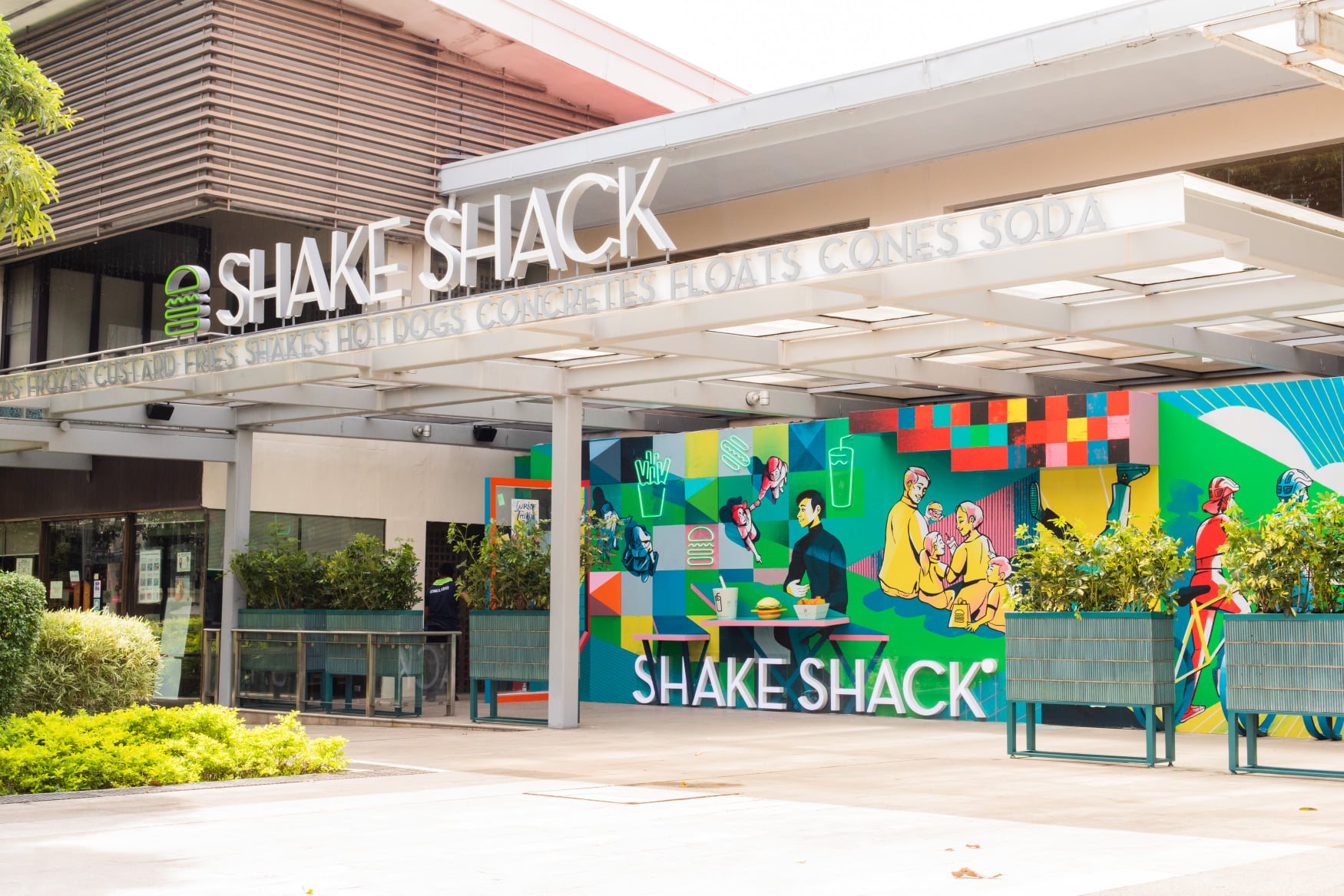 Shake Shack at the ATC Mall/IMAGE from Visions and Expressions 
TOWN EXCLUSIVE
Headlining the culinary offerings for Shake Shack ATC is the Ala-Big Bang! Created exclusively for ATC, this concrete is made with vanilla frozen custard blended with Bungalow Café's Auro glazed donut, salted coffee caramel sauce, and Auro chocolate chunks. Influenced by the flavors from NY, LA, and Manila, Bungalow Café is a neighborhood café bakery-style restaurant that serves quality and fresh food, made with locally sourced ingredients, all crafted by hand and from scratch.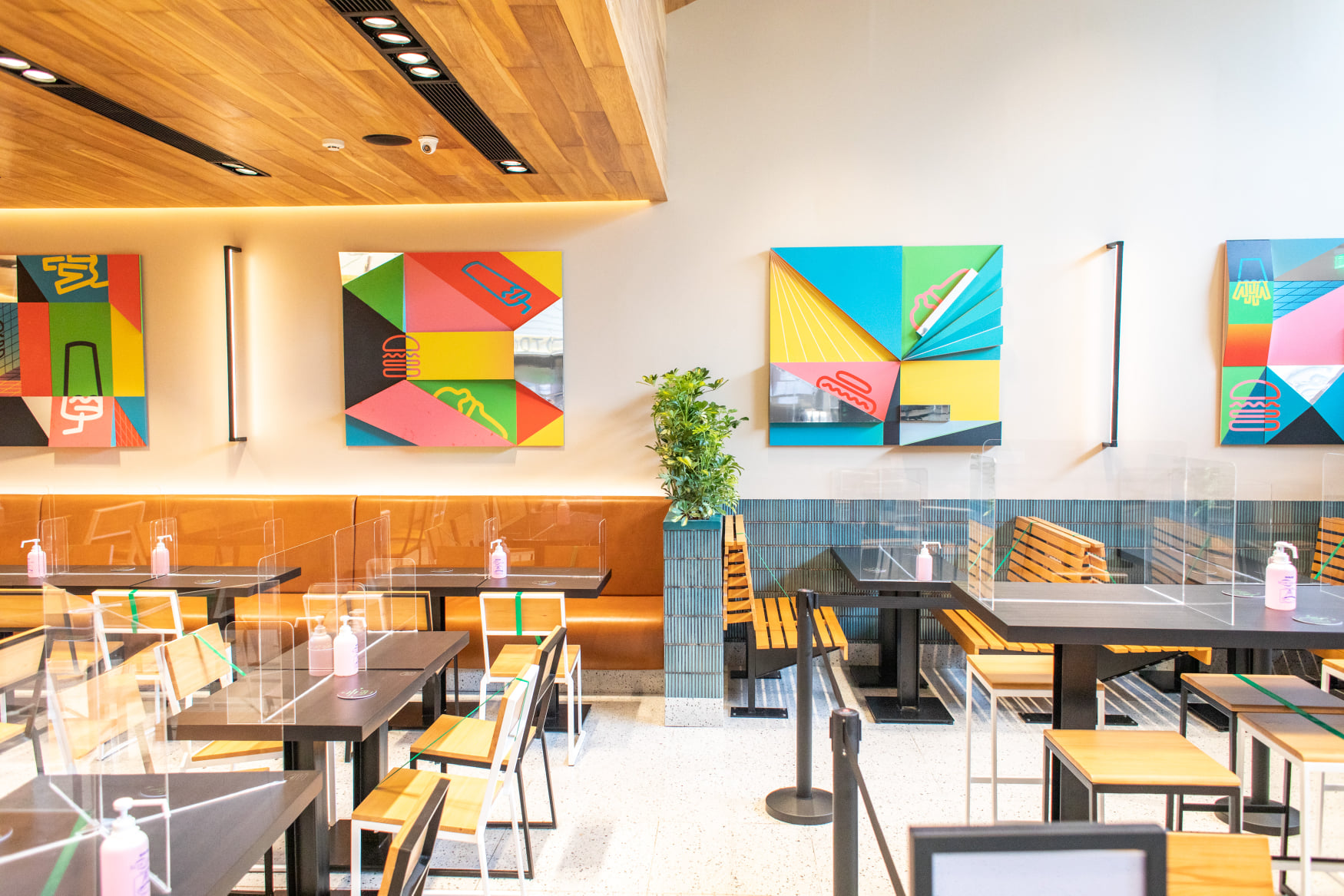 The interior design of the new store/IMAGE from Visions and Expressions 
Known for their freshly-baked loaves of bread, doughnuts, pastries, and brunch-inspired savories, Bungalow Café continues to reinvent and expand its menu, gaining a loyal following from Alabang and the surrounding communities.
Ala-Big Bang! was named by Shack fan, Kean Planas, the winning entry in Shake Shack's Name that Concrete Twitter contest. Inspired by the packed visuals of the custard and its mix-ins, the familiar "a la mode" desserts concept, and the location, Kean saw it as a representation of big, fun flavors in a dessert.
The name is also reminiscent of Big Bang sa Alabang, a pop-up carnival popular amongst teens and adults alike back in the 90s. Some of its top attractions were the Haunted House sa Alabang and a giant multicolored slide called the Adrenaline Rush.
STAND FOR SOMETHING GOOD
Reinforcing its commitment to Stand For Something Good, Shake Shack has collaborated with local designers and printmakers to make Shake Shack ATC a distinct community gathering place. Drawing inspiration from the open courtyards and suburban charm of ATC, this angled white Shack features a generous amount of natural light, the interplay of clean lines and textured surfaces, and of earth tones used throughout the space.
Exclusive Shack Streetwear for the first 100 guests who spend a minimum purchase of Php 2,000
A welcome contrast to the homey interiors of the ATC Shack is the wall art series designed by Plus 63 Design Co, the same creative team behind its unique construction hoarding. They lend a punch of color to the indoor dining space, highlighting a playful use of tactile objects, reflective surfaces, and bright, warm colors.
IMAGE from Visions and Expressions 
OPENING TREATS
In Shack or in your shack, get access to special treats from Shack ATC during the opening while enjoying your fave Shack goods.
Be the first in line on opening day and get a year's supply of their signature Concretes – free for every month's visit.
Be one of the first 100 guests who purchase in Shack for dine-in or takeaway on October 21 and score:

Exclusive Shack streetwear for a minimum spend of Php 2,000.
A limited-edition Shack flask (double-wall insulated perfect for hot and cold drinks!) with a P1,000 purchase.
 ****
GENERAL INFORMATION
Address:  Alabang Town Center
Phone number: 02-8255 3240
Email: hello@shakeshack.ph
Website: shakeshack.ph
Facebook: shakeshackph
Instagram:shakeshackph
Twitter: @shakeshack_ph
---
This is a press release. Minor edits were made prior to publishing. 
Store Information