Troika in Manila: 3-in-1 hangout for food, beer, and art
Tucked away on a side road near the University of Santo Tomas in Manila, Troika is a restaurant by day, a casual bar by night, and an art hub all day and night. This hole in the wall is a good find especially for Manila city's university students and millennials who live in the area.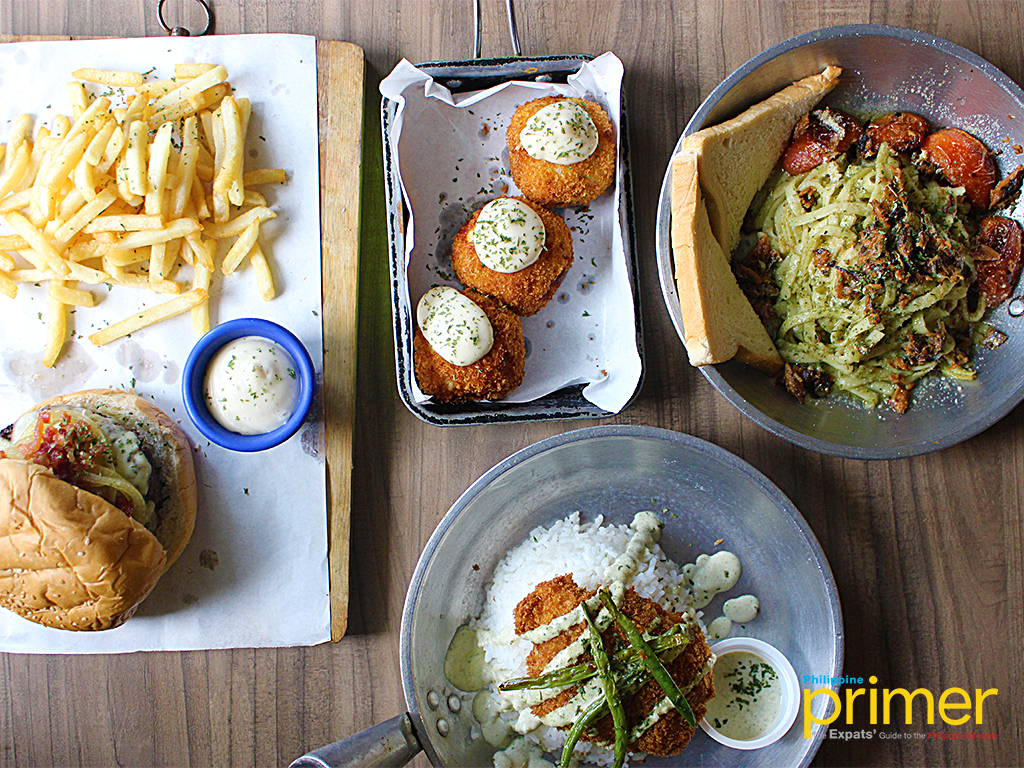 Troika serves good meals at reasonable prices.
Whoever said "three's a crowd" certainly haven't met the three owners of Troika. Three high school friends formed a business much like fire, air, and water make up the earth. One a dedicated businessman, one a chef, and one an interior designer—their threesome harmoniously established a business that will cater to people who want a cozy hangout with reasonably priced food and drinks.
Troika is a Russian word for trio.
Troika is a quaint little space with a relaxing ambiance brought by the artworks hanging on the walls, rustic light fixtures, and recycled furniture. Every corner radiates artistry and craftsmanship by the very owners.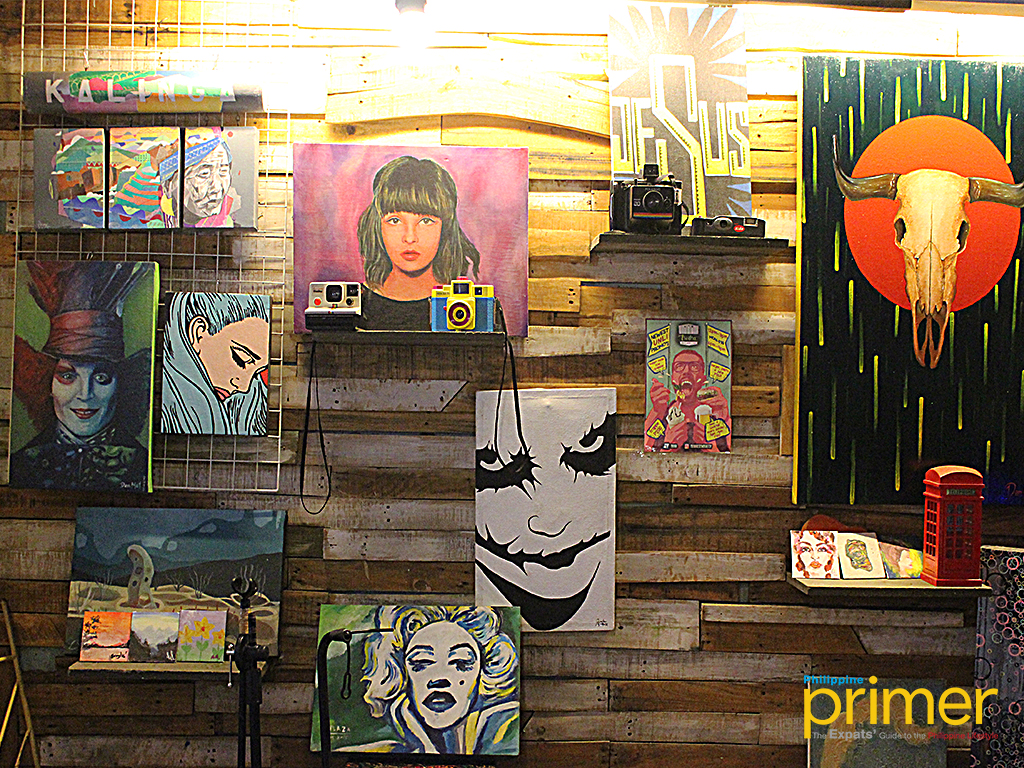 Find something you like? These artworks are for sale, too!
This art and food hub serves enjoyable European-inspired meals to go with friendly conversations. We highly recommend their Troika Sardines, a pesto pasta dish that features bits of slightly spicy sardines.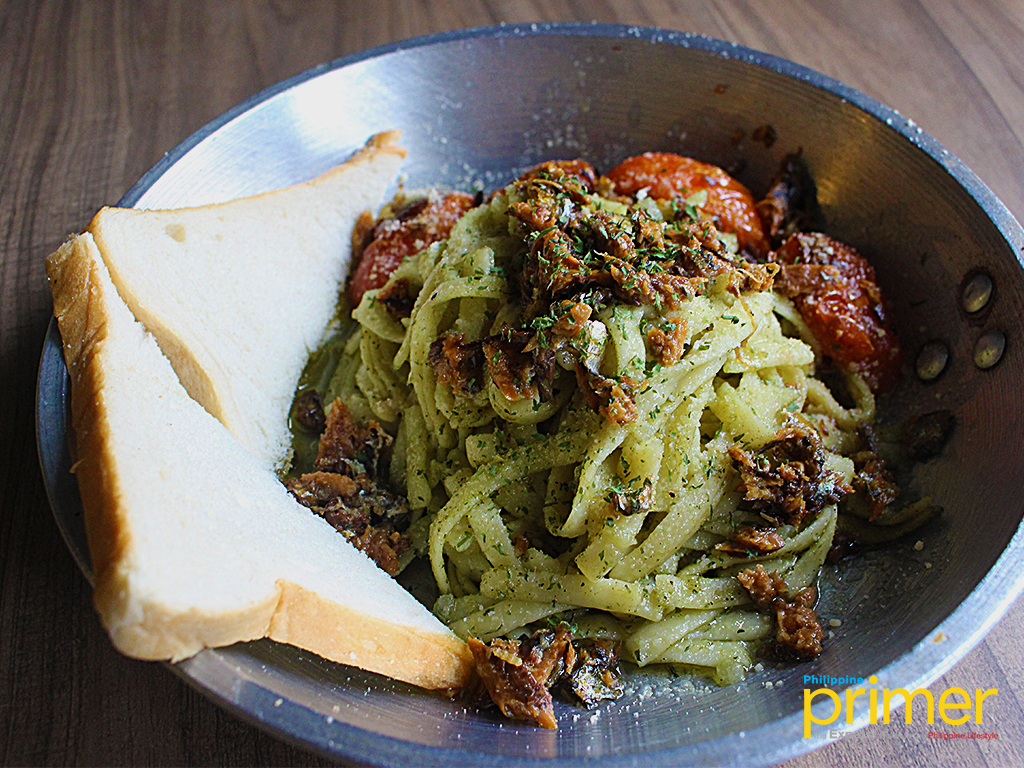 Troika Sardines (Php 160)
A delightful rice meal served in a cute steel pan, their Creamy Pesto Fish Fillet has light flavors that go well with the creamy pesto mayo dip.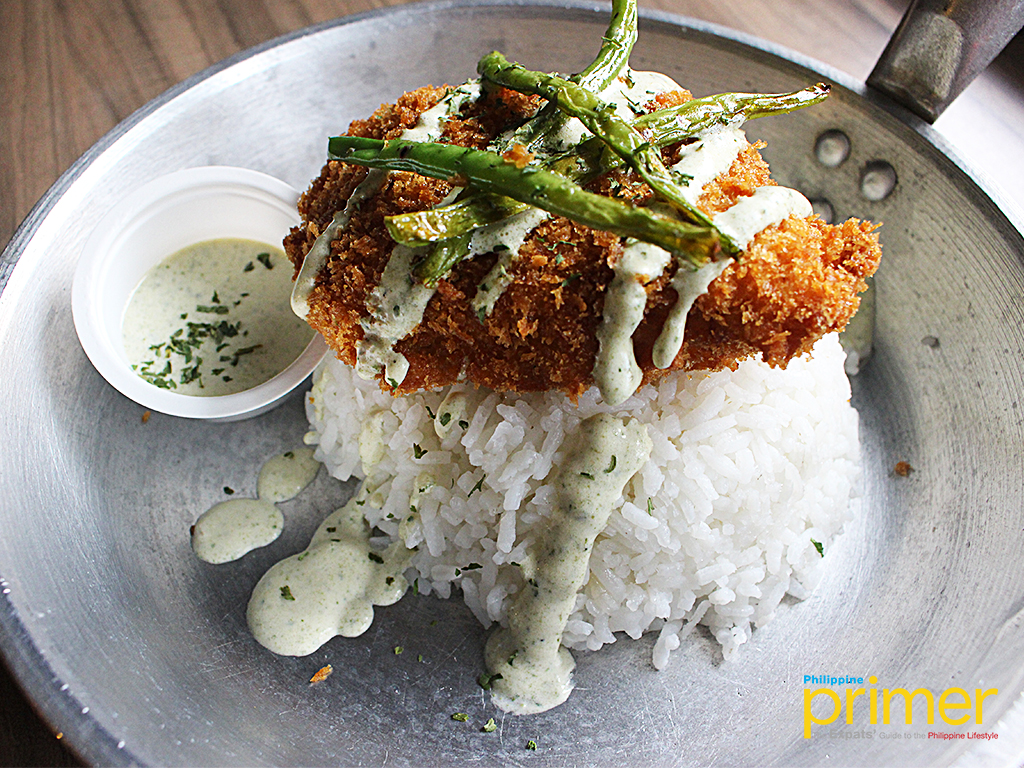 Creamy Pesto Fish Fillet (Php 95)
For those who enjoy a bit of sweetness in their food, the Troika Burger is made delicious with a combination of caramelized bacon, cooked onions, and mozzarella cheese.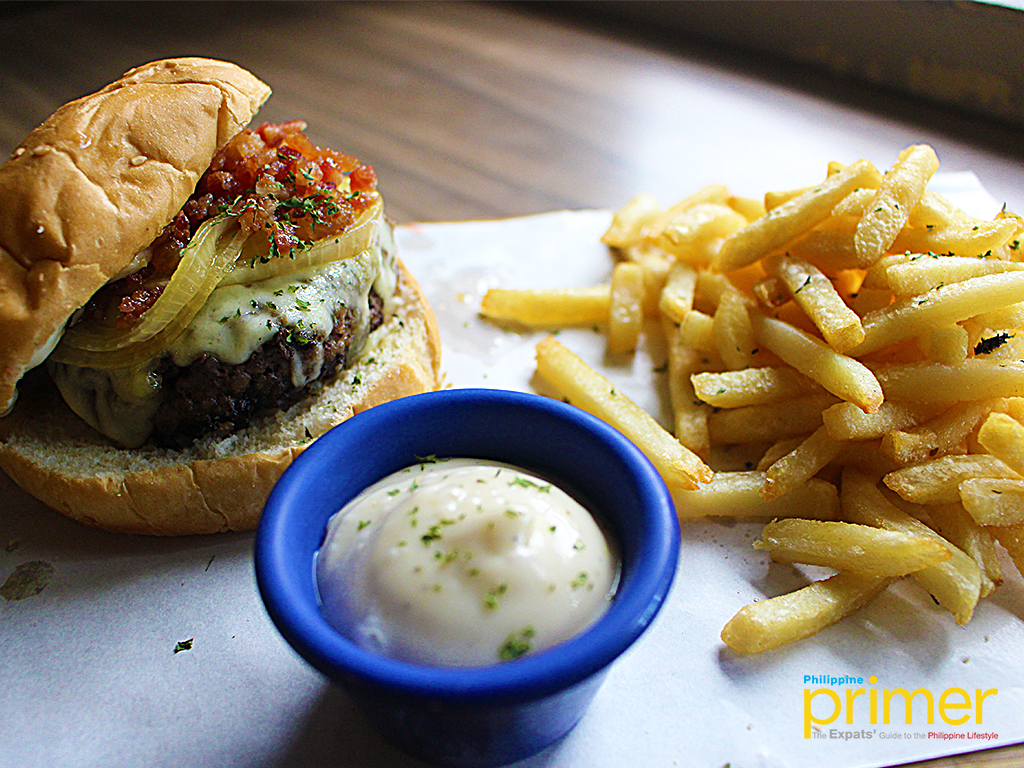 Troika Burger (Php 180)
Another must-try is the Mozzarella Bacon Bomb, a serving of three potato balls made with bacon bits and mozzarella.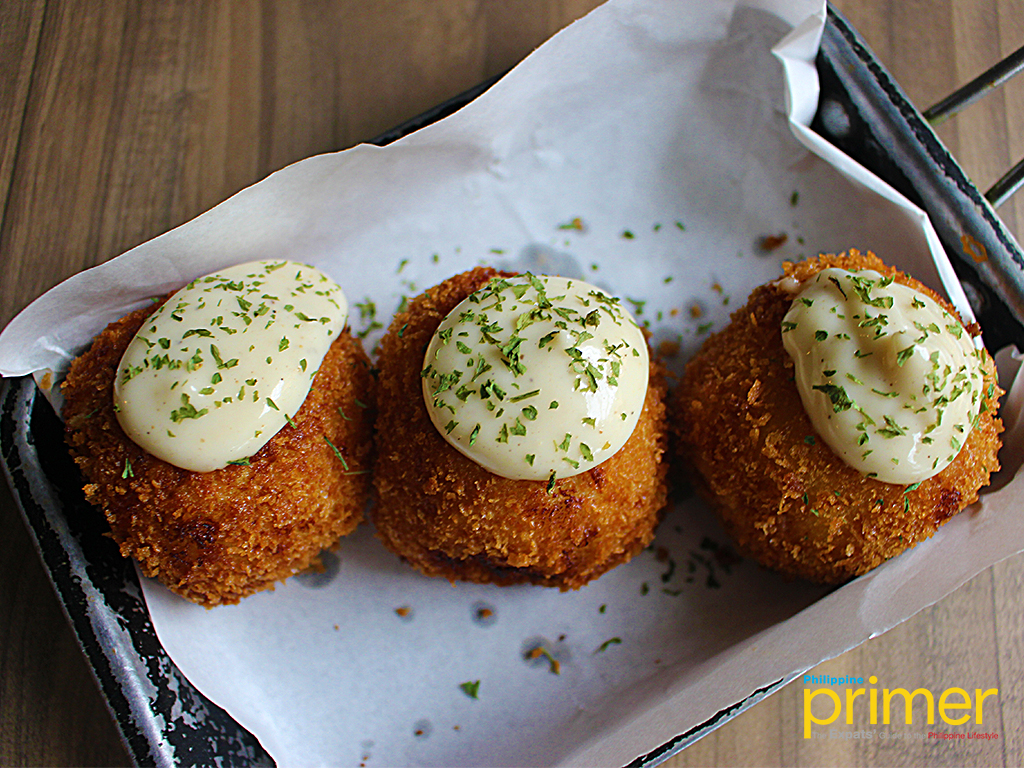 Mozzarella Bacon Bomb (Php 150)
For refreshment, try the best-selling frappe Choco Mallow Mousse, which is a chocolate-based frappe made with marshmallows, choco mallows, a choco wafer stick, and vanilla ice cream. While it's made with a lot of things sweet, the base is light so the sweetness is not overwhelming.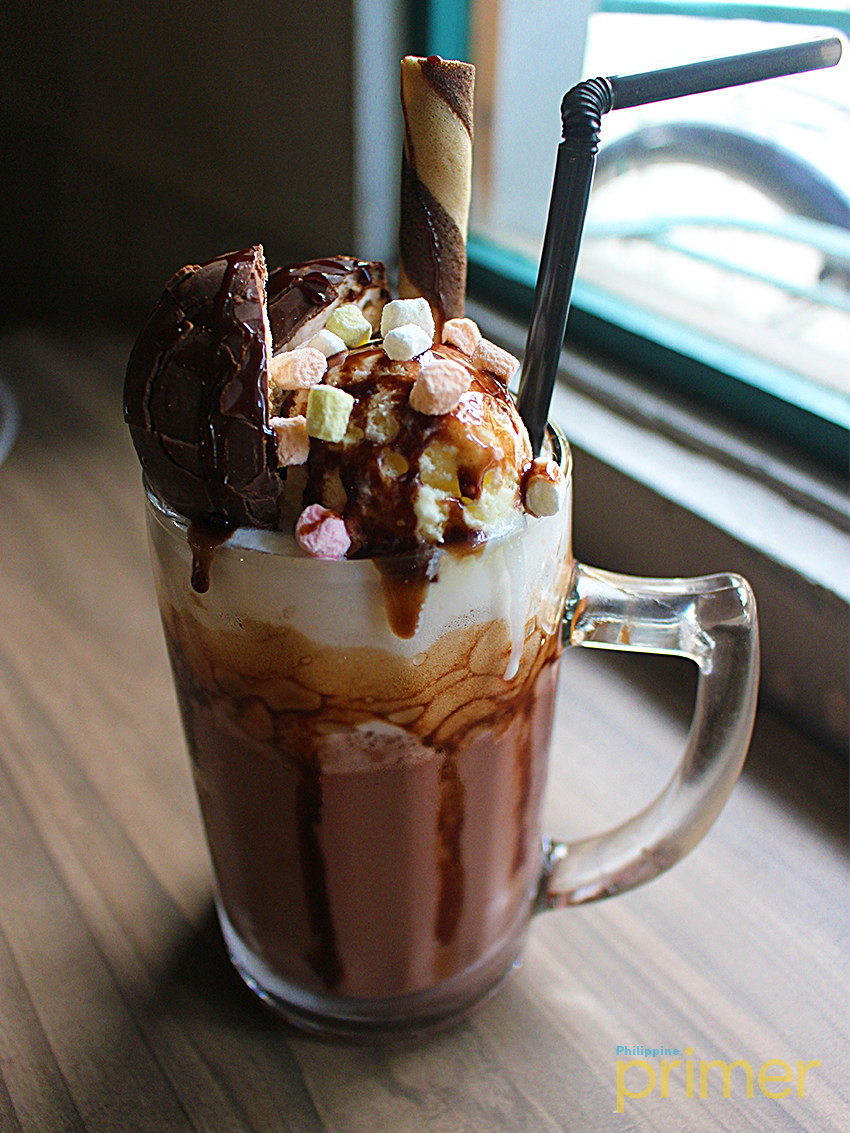 Choco Mallow Mousse (Php 80)
During the day, the spotlight is on Troika's delicious meals. You can avail of their Unlimited Burger, Pasta & Juice for only Php 350 from 12 p.m. to 3 p.m. and 6 p.m. to 9 p.m. Enjoy your meals and desserts while catching up with friends or bonding over board games (ask the staff!).
When the night comes, the beer and cocktails become the chart-topper. Troika also offers Unlimited Beer & Cocktails for Php 350 every Sunday from 5 p.m. to 9 p.m. If you want to enjoy live acoustic performances, drop by on a Tuesday or Friday night!
Lastly, whatever time of the day or night you visit, be sure to take the time to appreciate the art in this place—from the colorful eco-furniture to the artworks by local independent artists—and snap some photos for your Instagram feed!
Store Information
823 Extremadura St., Barangay 460, Zone 45, Sampaloc, Manila
(02)688-9689
12 nn. - 1 a.m. (Mon. to Fri.), 5 p.m. - 1 a.m. (Sat. to Sun.)