Gyubou Yakiniku at Malate, Manila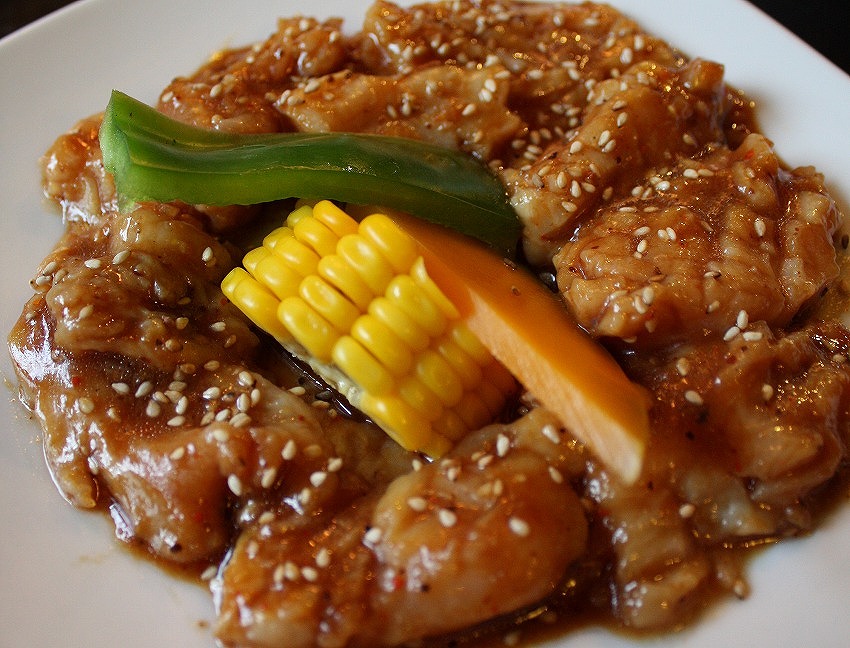 GYUBOU YAKINIKU is an authentic Yakiniku restaurant located along Nakpil Street, Malate. Because of its authentic wagyu, this restaurant is very popular among expats.
The reason behind Gubou's popularity lies with the ingredients it uses. Not only does it use fresh wagyu but also a special sauce, which has miso and soy sauce, and rice that comes from the Chiba prefecture.
 So, why don`t you spend a wonderful moment eating quality meat here in Gyubou Yakiniku?
  From the left side:
Chicken (P150), boneless short rib (P380), shrimp (P200), prime beef tongue (P300), top loin (P380), squid (P180)
 There are also set menus:
Set A (P1, 350)
short rib, rice, miso soup, and Korean lettuce salad or stir-fried vegetables
Short Rib Set (P300)
rice, miso soup, short rib, fried vegetables or salad
Set B (P1, 400)
short rib, beef rib eye, beef outside skirt, prime beef tongue, shrimp, squid, pork or chicken, 3 rice
General Information
営業時間:11時~23時

定休日:無し

561 Adriatico st. cor. Julio Nakpil St. Malate, Manila
02-354-6234
11:00 am – 11:00 pm
None