Cioccolata at The Bayleaf Intramuros: Churros cafe with a European ambiance
After an indulgent meal at one of the restaurants at The Bayleaf Intramuros, mellow down and head over to Cioccolata Churros Cafe for some dessert and coffee. Located on the ground floor of the hotel, Cioccolata feels quite like a European coffee shop with a cozy ambiance and outdoor seating.
Cioccolata is best known for their freshly baked crispy churros (Php 100) which you can enjoy as it is or dip it in a Spanish chocolate dip or coffee caramel dip. The cafe also has a selection of classic sandwiches, Danish pastries, cakes, and pies, which are best to have with a cup of house-brewed coffee or tea.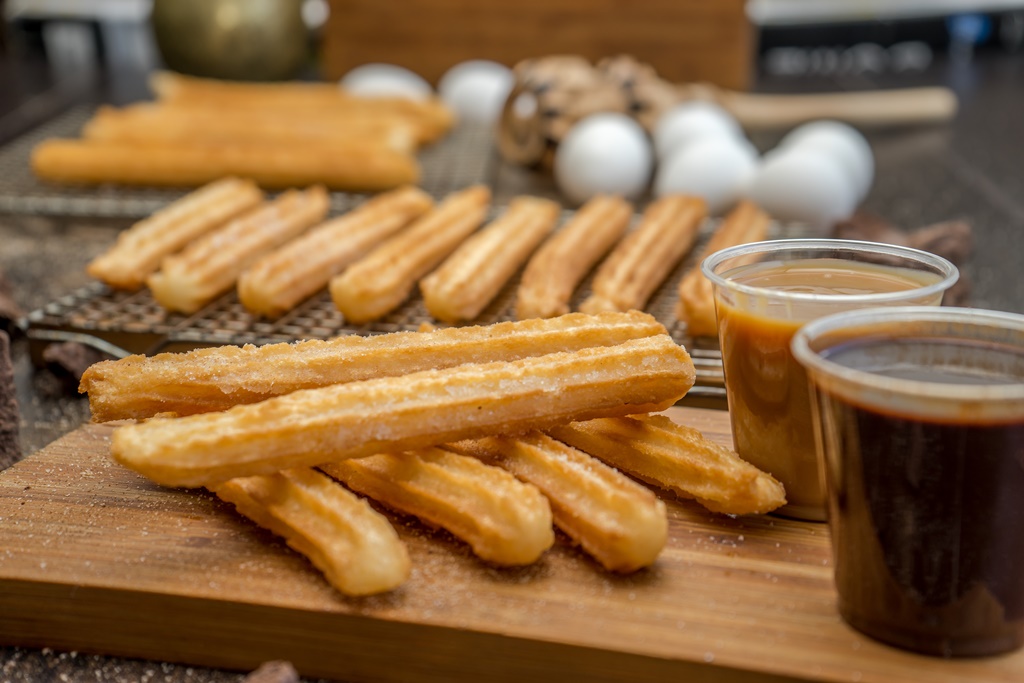 Churros (Php 100)
If you want something cold, they also have a colorful selection of signature cold drinks like Matcha Blend (Php 150), Red Velvet Cream (Php 150), and Ube Royale (Php 150).
---
This also appears in the February issue of Philippine Primer Japanese magazine.
Store Information
Ground Floor, The Bayleaf Intramuros, Muralla Street corner Victoria Street, Intramuros, Manila
02-318-5003
6 a.m. - 10 p.m. (Mon. to Fri.); 10 a.m. - 8 p.m. (Sat. to Sun.)