Cocina Peruvia at the Podium Serves A Festive Mix of Flavors
One could say that Peruvian is the melting pot of a variety of cuisines as it has influences from the Spanish, Chinese, Italian, Japanese, German, and African through the years.
In Manila, there used to be very little restaurants offering Peruvian cuisine despite its worldly variety and close similarities with the local flavors—so Cocina Peruvia opened to offer a festive yet homey introduction to the taste of Peru.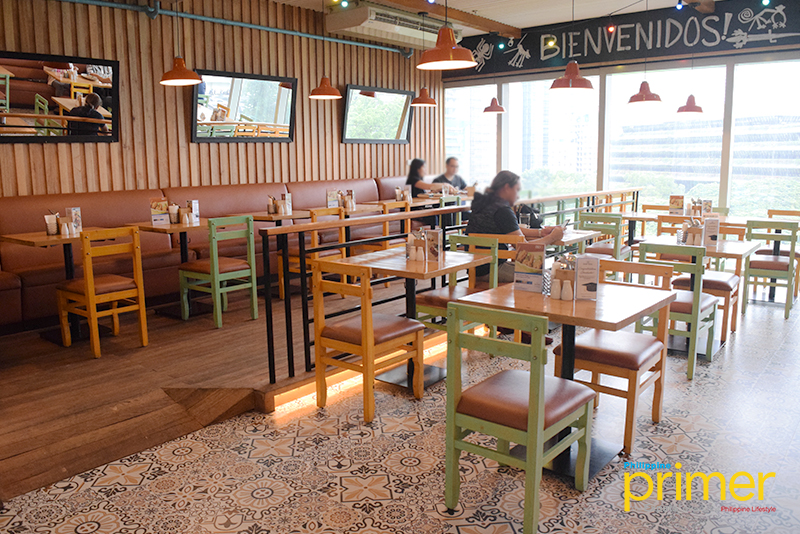 One concept of the restaurant is to bring in groups, which is why they introduced a grande size on their menu for select dishes. These grande-sized meals are already good for 6 to 7 people.
To start off your treat, try the flavorful Adobo Peruvia (Php 400), made with pork belly, tomatoes, onions, and cream sauce. The spiced tender pork interestingly balances well with the milky sauce in this Peruvian take of the classic Spanish adobo.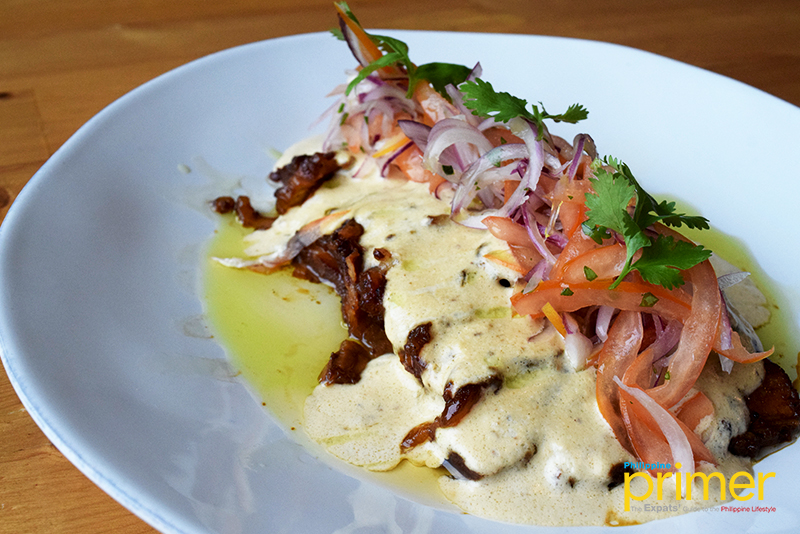 Adobo Peruvia (Php 400/ Grande Php 1,190)
Also sample Cocina Peruvia's most recommended dish, grilled Beef Heart Skewers (Php 320), served with chimichurri sauce and an irresistibly creamy aji anticucho sauce. The thought of eating a heart may sound insane, but we gave it a try and found ourselves finishing the plate!
The meat was denser compared to regular beef, while the overall taste comes off rather savory because of the seasonings and sauces used. Take note, though, you may want to chow it down fast as the meat gets chewy once it has cooled down.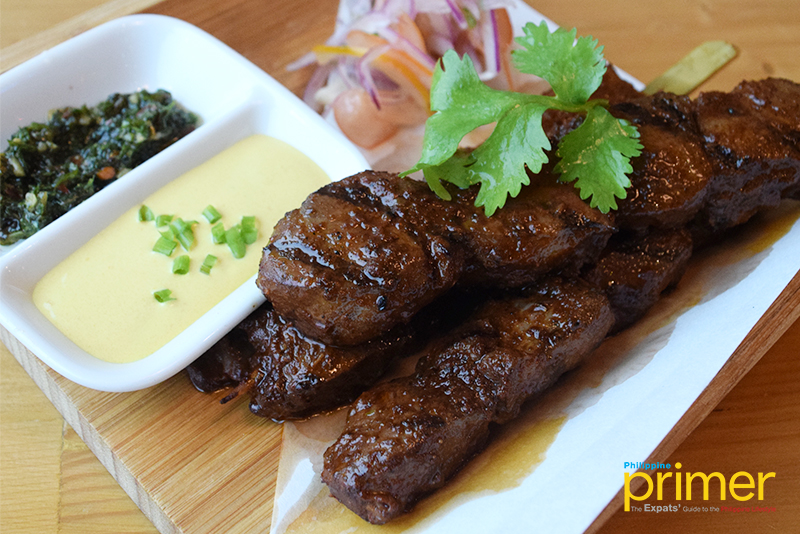 Beef Heart Skewers (Php 320)
Meanwhile, Seafood Carbonara (Php 280) will entice your palate even more. This carbonara linguine is so creamy, with just the right amount of spice to craft a flavorful seafood dish.
It also surprised us to learn that Italians were the second largest group of European immigrants to settle in Peru!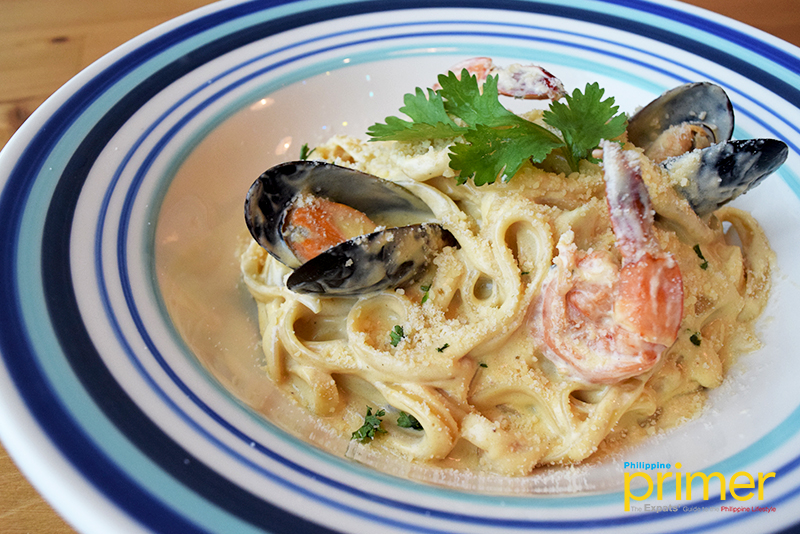 Seafood Carbonara (Php 280/ Grande Php 520)
Most of the dishes are authentic to Peru but the flavors have been tweaked a little for the sweet-and-sour Filipino taste, just like the Beef Saltado (Php 450). The beef tenderloin dish has the familiar taste of a Filipino beef salpicao, with the addition of juicy tomatoes and crispy potatoes.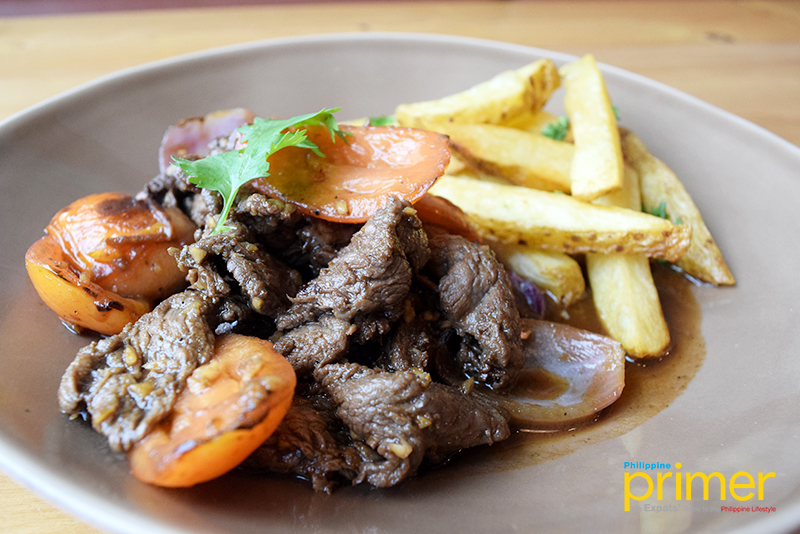 Beef Saltado (Php 450/ Grande Php 1,190)
Another thing we learned about Peru through the Cocina Peruvia dishes is that potatoes and cilantro are used in almost everything! One such example is the bright and fresh Cilantro Chicken Rice (Php 320), which you may happily pair with the dishes.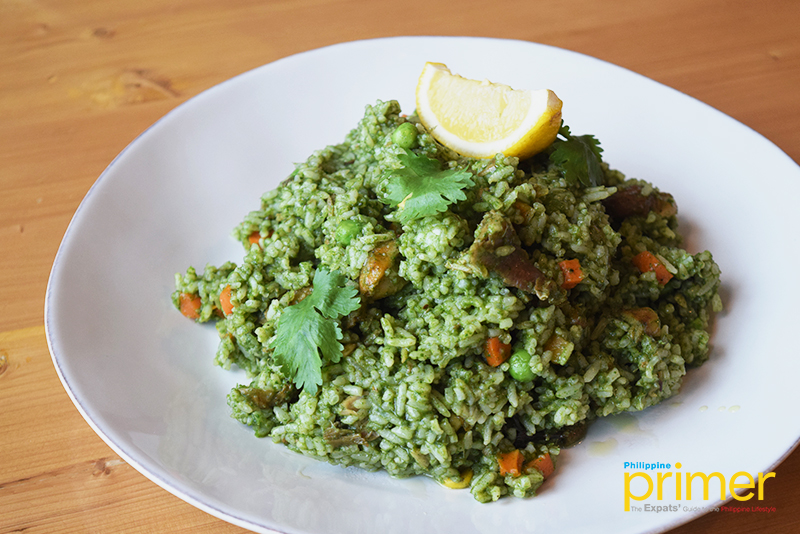 Cilantro Chicken Rice (Php 320/ Grande 790)
For the drink, don't miss out on the Pisco Sour (Php 320), which is an alcoholic cocktail from Peru and Chile.
It has that fresh taste coming from the citrus and a slightly bitter aftertaste from the alcohol, but this delightful afternoon drink will surely satisfy you after your heavy meals!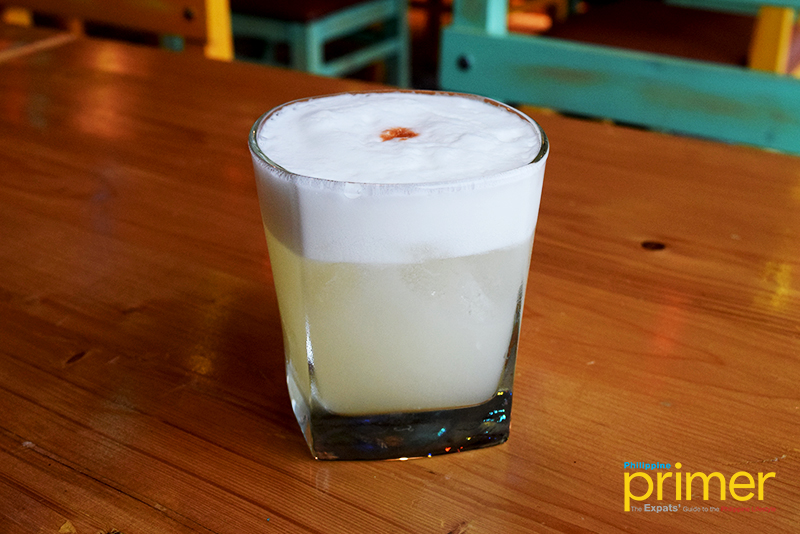 Pisco Sour (Php 320)
Cocina Peruvia's selection of desserts are all enticing, but their best seller is the Galera de Chocolate (Php 350) with a dark chocolate ganache topped with blue crispy tortillas and candied fig. Experience the blast of textures from this bittersweet, galleon-inspired dessert.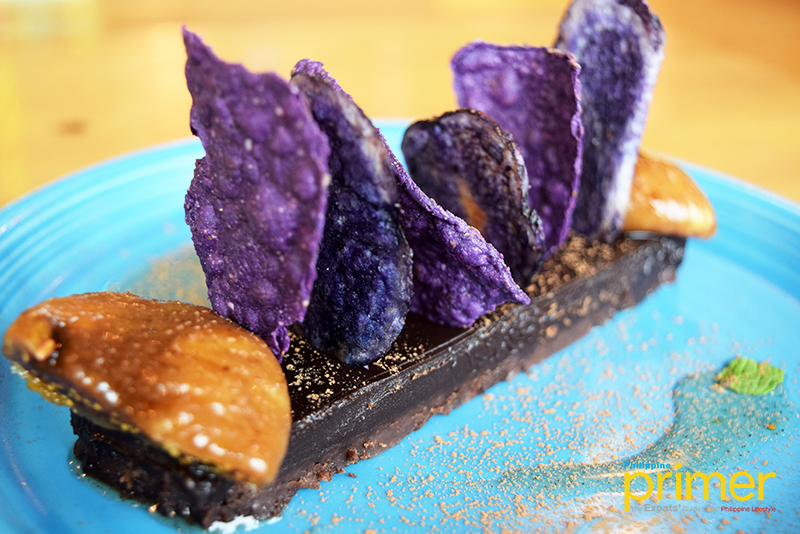 Galera de Chocolate (Php 350)
With their colorful interiors and familiar flavors albeit exotic menu, it is safe to say that Cocina Peruvia looks so festive that your return will surely be on the horizon.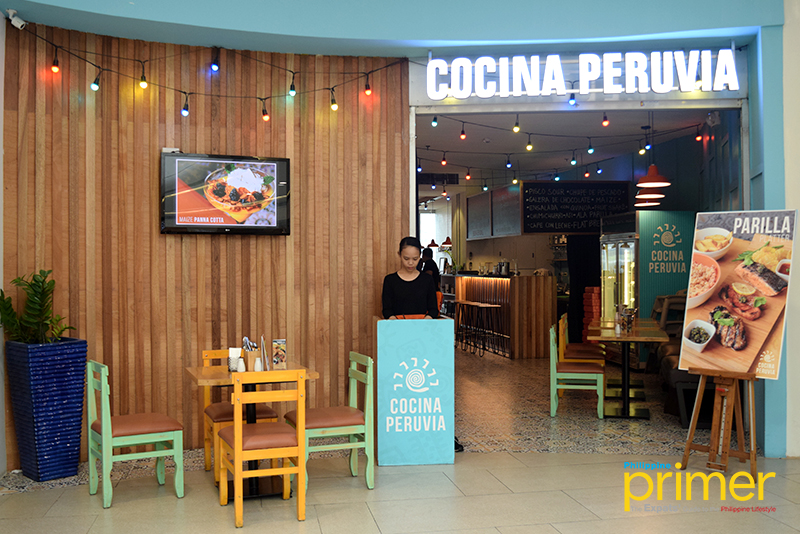 You may also visit their other branch in 2/F Vertis North Mall, Quezon City.
---
Written by Heloise Diamante
General Information
5/F, The Podium, ADB Avenue, Ortigas, Mandaluyong City
02-907-5938
0917-635-1862
11 am- 10 pm
Cash and Cards
2/F Ayala Malls Vertis North, Quezon City
Restaurant Menu
You can scroll the image left and right.