Yalla Yalla Express: A Must-Try Lebanese Eatery at Poblacion
What is quite interesting about Makati is that it has a wide selection of eateries serving different cuisines everyone must try. If your exploring stomach desires a pleasantly sharp taste with a satisfying aroma, the Yalla Yalla Express in Poblacion is the perfect option to drop by.
Set in a tiny quick casual diner, Yalla Yalla Express offers affordable and authentic Lebanese cuisine for a recovery treat you and your company are longing for after a tough day at work. "Yalla" is a common expression term originally in Arabic, denoting "let's get going." This means that waiting would not interfere your excitement to savor their foods with just a quick serve—which is mainly Yalla Yalla's concept.
Putting a distinct style to their food, Yalla Yalla Express will surely entice you with the convenience and taste of their Lebanese offerings.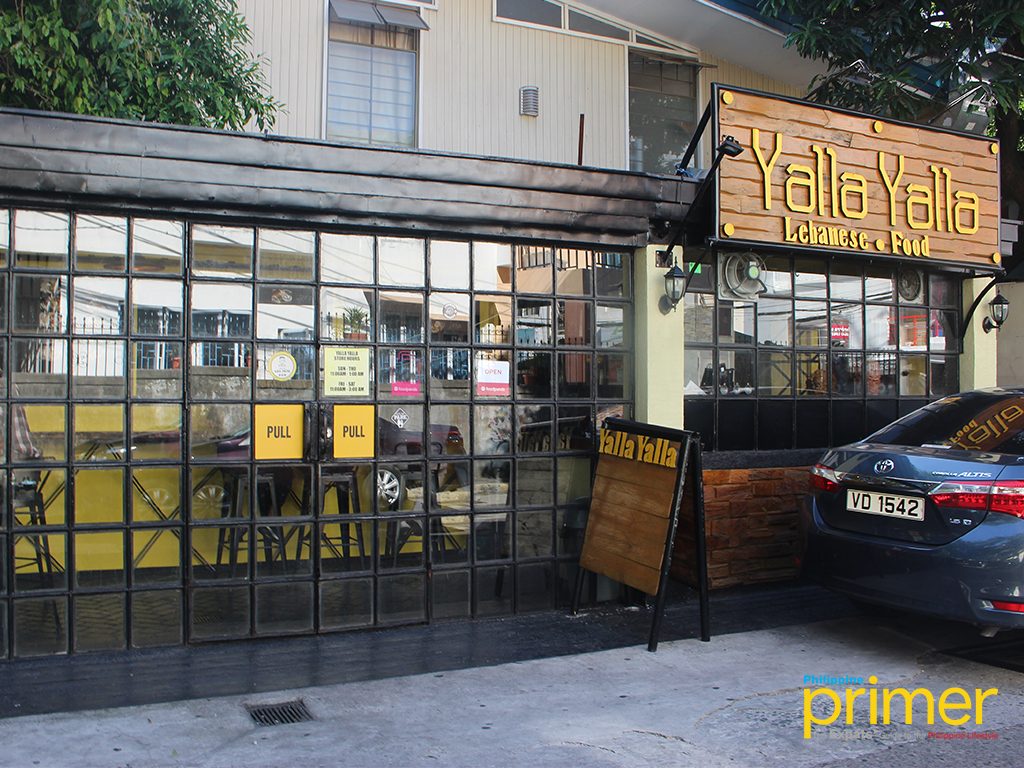 Yalla Yalla ensures that all their food are priced affordably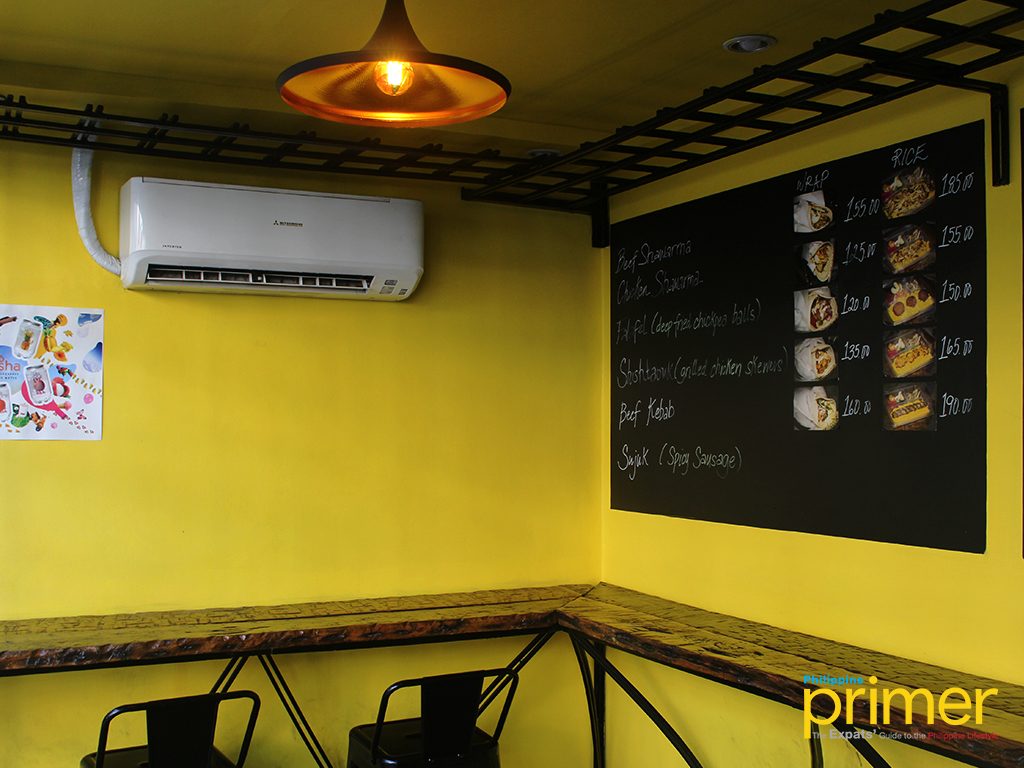 Customers can dine in a small yet welcoming kiosk
Whether you're a vegan or not, Yalla Yalla grants you the traditional Mediterranean diet that often includes vegetables and olive oil, which are known to confer health benefits.
If you're a patty lover, the Lebanese Burger is a must-try offer to fulfill your mouthwatering expectations. What makes it tastier and toothsome from others is that, aside from its 1/2 pound beef with a fresh tomato and coleslaw in it, they added Lebanese fries that will not become stale even after a long while.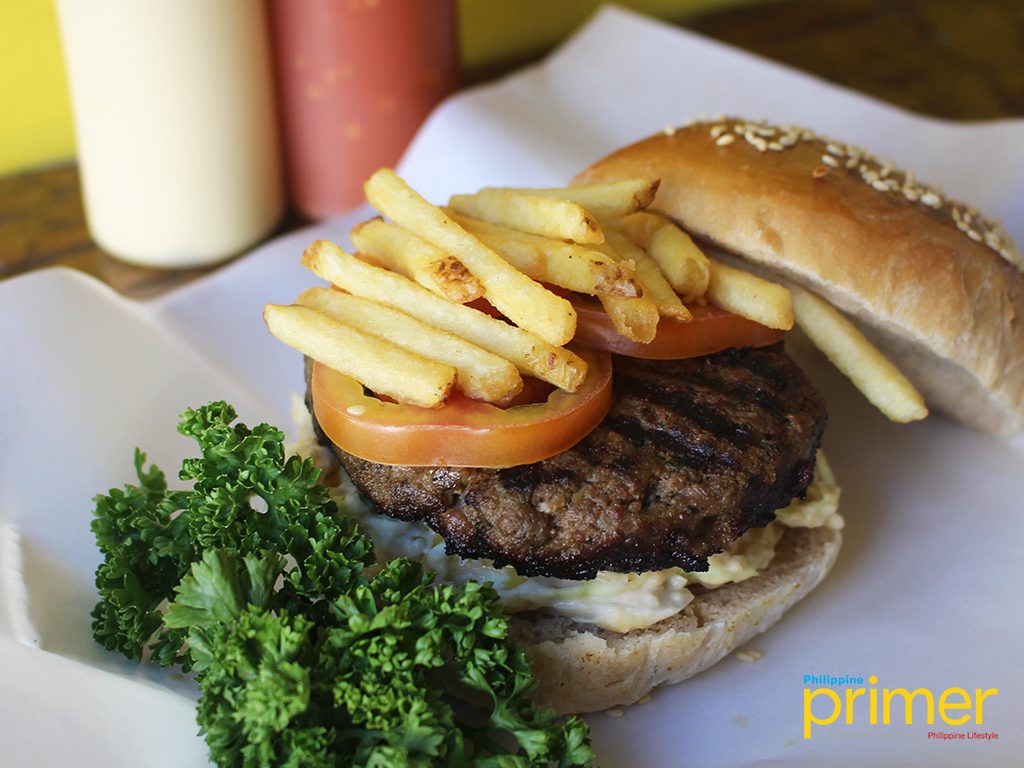 Lebanese Burger (Php 220)
One that will surely challenge your not-used-to-Middle-Eastern-food appetite is the Manaeesh, an olive oil-rich flatbread fresh from the brick oven and usually done with sujuk (sausage) and cheese, lahm bi-ajiin (minced beef), or za'atar, which is a mixture of thyme, sesame, oregano and sumac. It has a strong aftertaste that stays a bit longer which makes you feel the tang.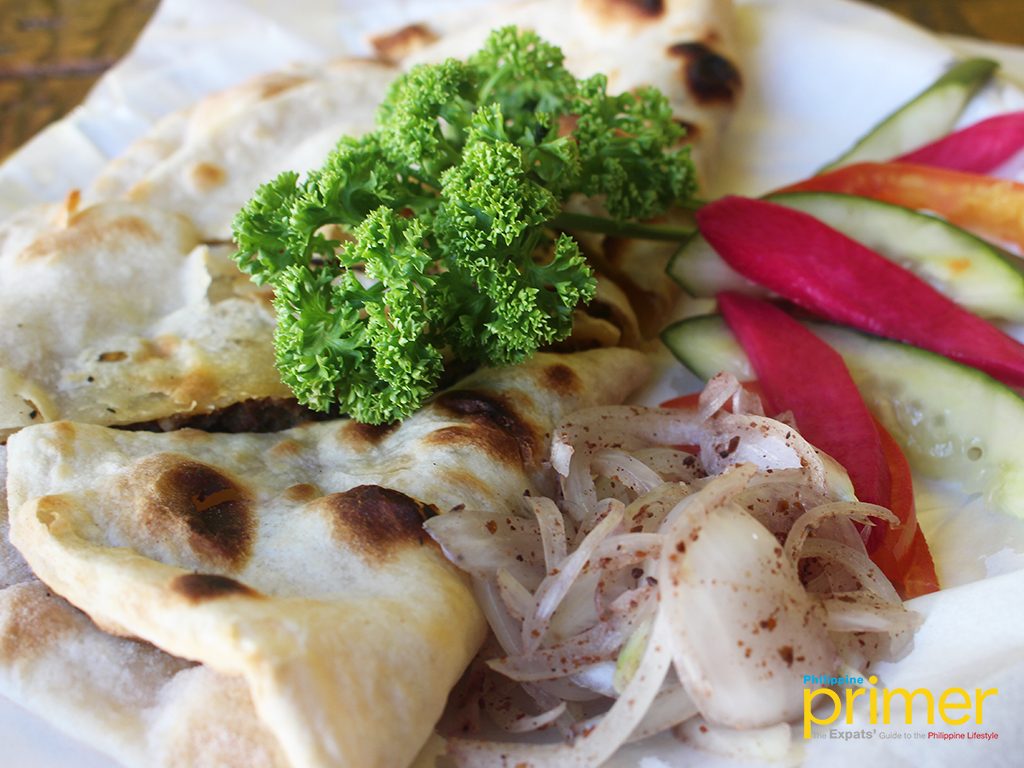 Manaeesh, a brick oven flatbread (Sujuk and cheese at Php 180; lahm bi-ajiin and za'atar at Php 170 each)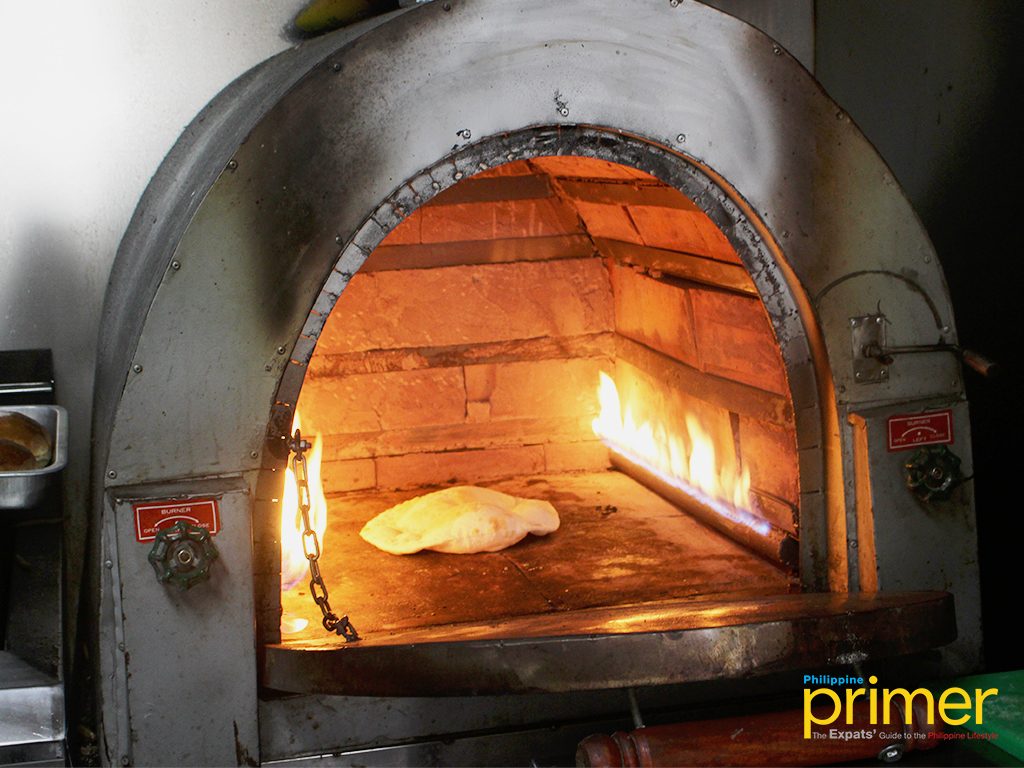 Yalla Yalla Express has a brick oven and uses it for their pita bread and flatbread
They also have falafel, a deep-fried chickpea balls and sujuk which can both be served with rice or wrapped. You can make your food savory and intense using the toum (garlic sauce) and shatta (hot sauce).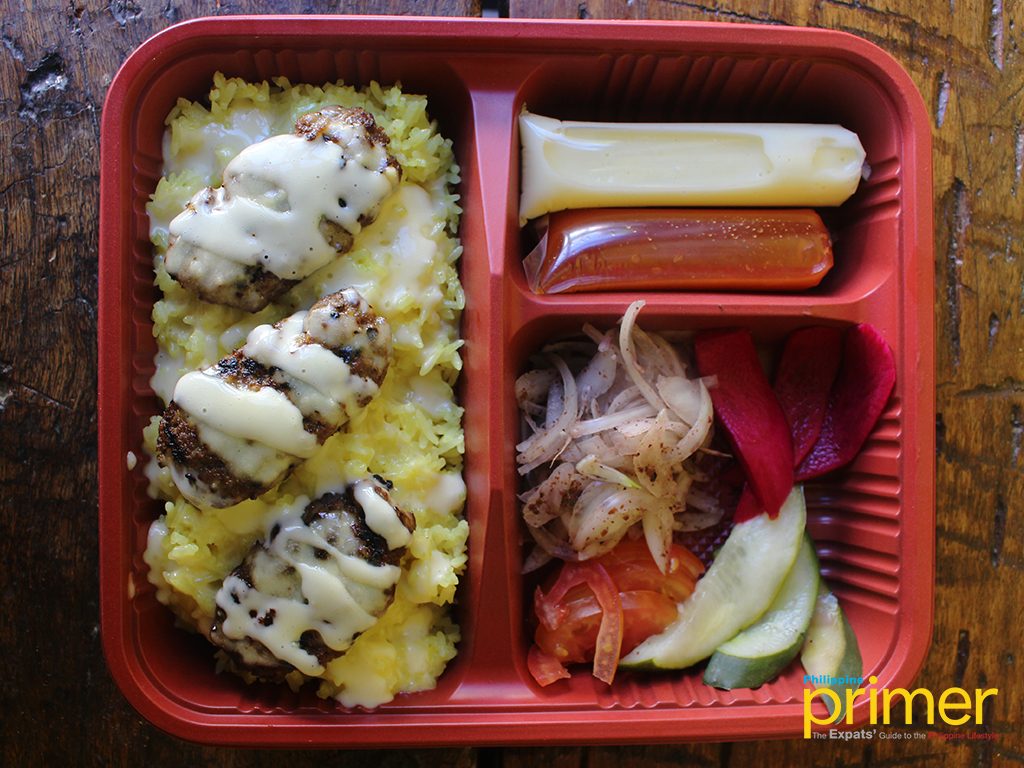 Sujuk  (Php 160 wrapped, Php 190 with rice)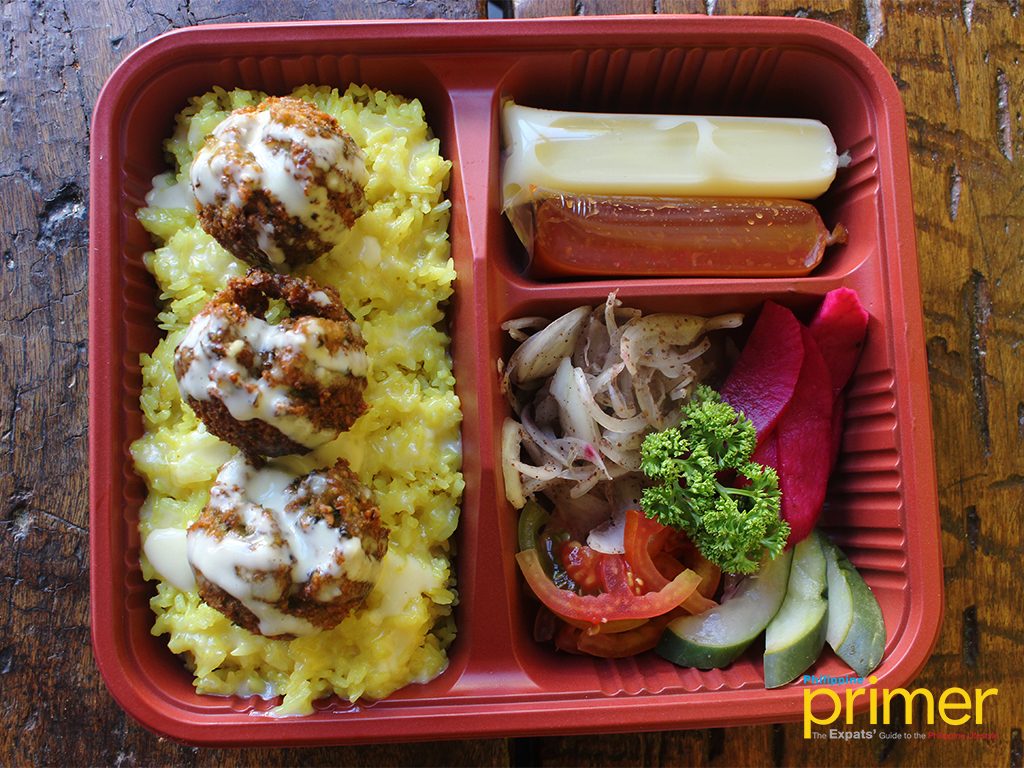 Falafel (Php 120 wrapped, Php 150 with rice)
For shawarma lovers, Yalla Yalla will surely make it on top of your list of stores that offer original recipe shawarmas. For as low as Php 125 to Php 155, you can get to indulge yourself with Beef Shawarma and Chicken Shawarma, both well-known dishes in Lebanon, with french fries in it.
Visit Yalla Yalla Express at  5652 Don Pedro, Poblacion, Makati City. It is open daily from 11:00 a.m. – 2:00 a.m. For more information visit their Facebook page: www.facebook.com/yallayallaexpressph/ and Instagram page: www.instagram.com/yallayallaph/. You may also call them at 986-7078.

5652 Don Pedro, Poblacion, Makati City

11:00 am to 2:00 am (Monday to Sunday)