Three Guys and A Grill in Makati
There are days when an expat or a local is looking for a restaurant that is open until midnight, a place where he or she can drink a few beers with a friend while enjoying good food. For some, it would take them almost an hour just to look into apps and search on the internet restaurants that are still open at midnight or even past midnight.
In the popular place of food hubs, bars, and hotels is Three Guys and A Grill. A hidden gem in Poblacion, Makati, this newly opened grill house serves the best locally sourced sausages made fresh and off the grill.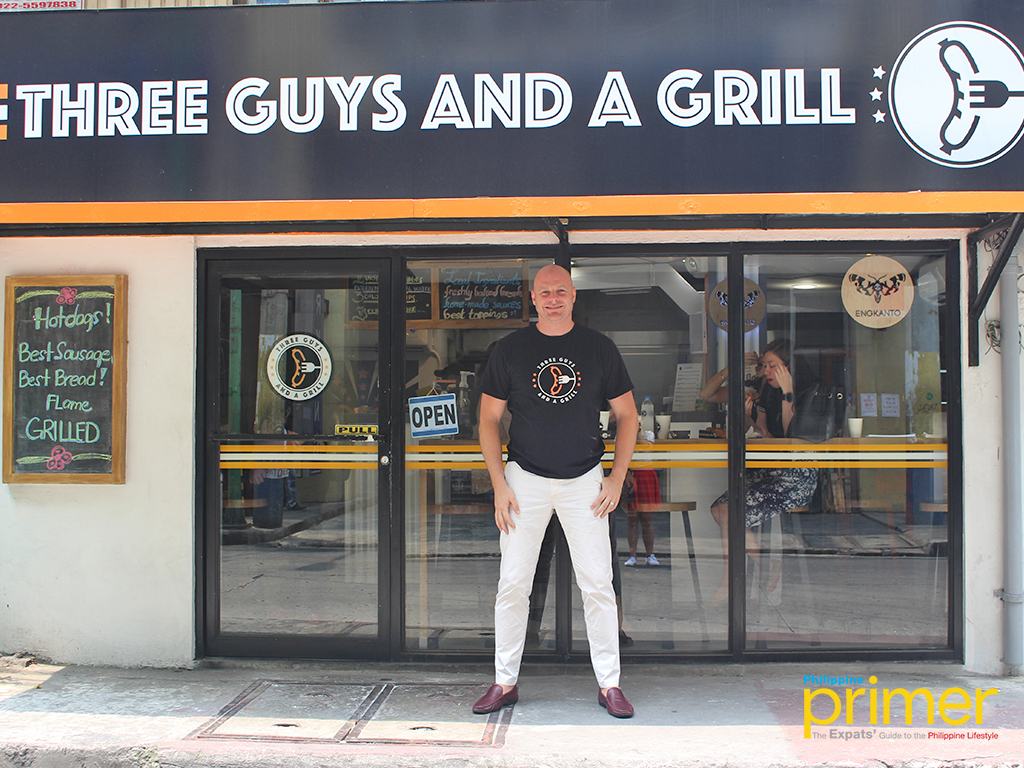 The best sausage place in town is nestled in Poblacion, Duncan Gates, co-owner in front of Three Guys and A Grill
The name literally came from three guys who own the place, with a trusty grill that everyone can see for themselves upon entering the warm and charming restaurant. The three guys have different nationalities: Duncan is a Kiwi (New Zealand), Tom is Swiss, and Frank is a Filipino-American. They all came together to create and share their homemade recipes. The concept started when the three wanted to have the best sausages here in the Philippines and let the locals and foreigners experience their mouth-watering creations.
All of their ingredients are locally sourced, and each sauce that they use is made in-house. They make their own ketchup using muscovado sugar as a substitute for white sugar; different sauces includes guava mustard that adds a fruity twist to every sausage.
We could say that this little grill house is a health-conscious one as they make their own sodas infused with your choice of a fruit flavored syrup. As much as possible, the owners want people to stay away from soft drinks thus creating the soda water infused with flavors.
They use locally sourced ingredients, bake their own bread and make their own sauces
One of their bestsellers is The Posh Dog (Php 250), a German Pork Bratwurst with truffle honey mustard, grilled onions, topped with cheese. The mouth-watering combo is perfect with their three colored chips, a mix of potato, ube (purple yam), and kamote (sweet potato) chips.
For other sausages, try The Bird Dog (Php 180). It's spicy yet savory; the sausage is made of curry chicken and topped with siracha mayo, Three Guys and a grill home-made ketchup, sliced pickles and grill onions. Just thinking about the ingredients put together will make your mouth drool.
If you're looking for a smaller size with big and bold flavors, have a taste of The Duncan Dog (Php 150). Two pork grillers with home-made tomato sauce, guava mustard and grilled onions, these dogs are also perfect for sharing when you want to try the different flavors available.
Aside from their suggested sausages on their menu, you can also customize your sausages, choose from their freshly baked crusty and soft whole wheat of white buns. You can pick the sauces and toppings to create the right sausage for you. They've also revealed that we can expect a new sausage soon, Three Guys and A Grill will soon release an Italian inspired sausage that involved lots of cheese and a blow torch.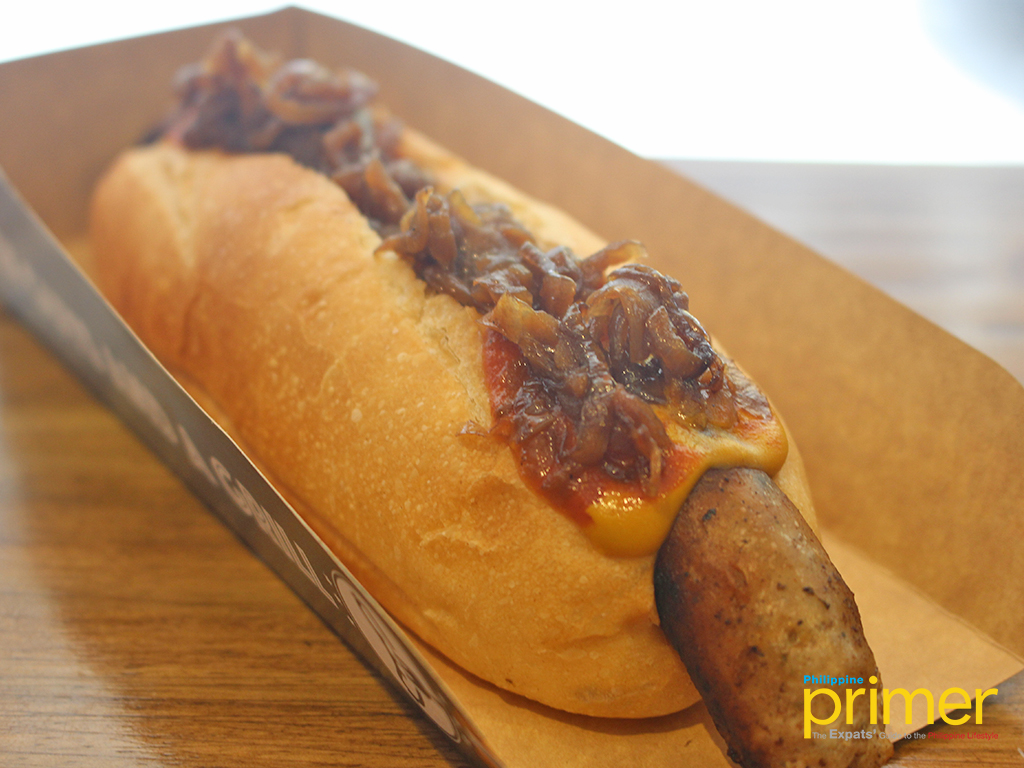 The Duncan Dog (Php 150)
The Bird Dog (Php 180)
The Posh Dog (Php 250)
For breakfast, try the Brekkie Dog (Php 180)
Thin and crisp, their chips are also best paired with the beers made from Engkanto. If you're looking for something sweet, they have also partnered with Goto Monster to served their famous Filipino ice pops.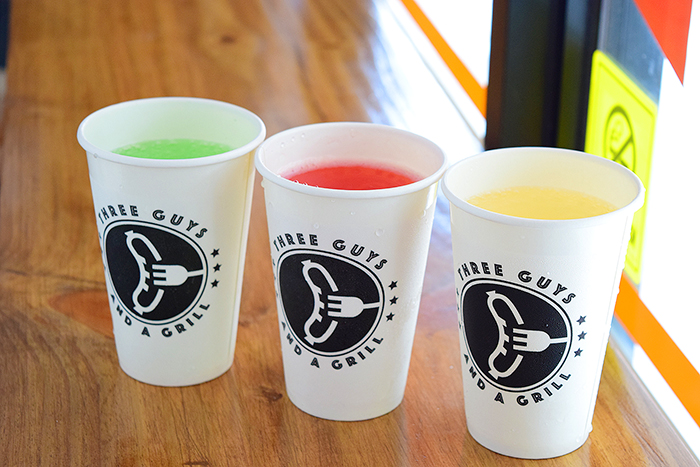 You can choose different flavors of their Soda water with fruit syrups  (Php 60)
Whether by day or at night, Three Guys and A Grill will be there to cure your hang-overs or serve you great-tasting sausages all made fresh and flavorful. They guarantee affordable prices for their high quality, European-style sausages. Visit this little nook at 4364 B. Valdez St., Brgy. Poblacion, Makati City. They are open from 11:00 am to 3:00 am, seven days a week. The little sausage shop also delivers via food panda, honestbee and major food apps. Three Guys and A Grill also has a branch in Shangrila Manila, if you're near the area.

4364 B. Valdez St., Brgy. Poblacion, Makati City

11:00 am to 3:00 am, seven days a week