The Penthouse 8747 – Salcedo Village, Makati
Get ready for an exhilarating experience that combines breathtaking views, exquisite cuisine, and an ambiance that will make feel like royalty at The Penthouse 8747, a Great Gatsby Era-inspired rooftop restaurant nestled in the heart of Salcedo Village, Makati!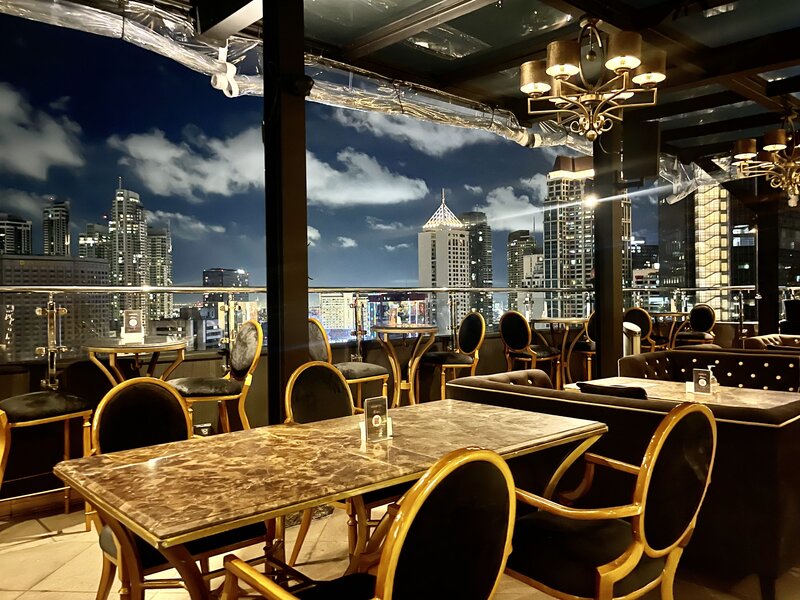 IMAGE from The Penthouse 8747
Once you step foot into The Penthouse 8747, you are greeted by a scene straight out of a dream. The panoramic vistas of the Makati skyline stretch before you, with dazzling lights twinkling in the distance. The sophisticated and contemporary decor creates an atmosphere of refined elegance, making you feel like you've entered a secret hideaway.
Now, let's talk about the food. The menu at The Penthouse 8747 is a masterpiece, showcasing a fusion of flavors from around the world, expertly crafted by a team of talented chefs and cooks. From succulent steaks and hearty burgers to stunning pastas and divine cakes, every bite is a symphony of flavors that will make your taste buds dance with delight.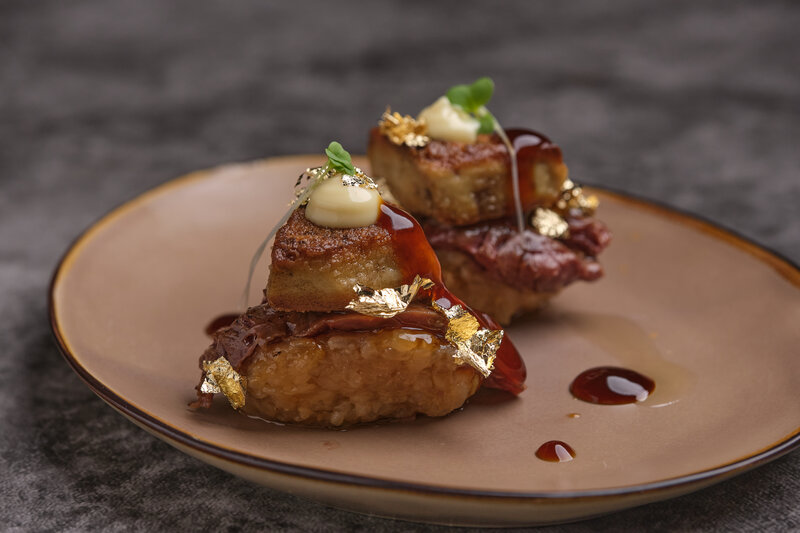 Wagyu Aburi and Foei Gras (Php 500/2 pcs; Php 1,300/6 pcs) / IMAGE from The Penthouse 8747
And let's not forget the stunning rooftop setting. With an outdoor terrace that offers breathtaking views of the city below, you'll be captivated by the beauty that surrounds you. Sip on handcrafted cocktails or enjoy a glass of fine wine as you bask in the enchanting atmosphere and create memories that will last a lifetime.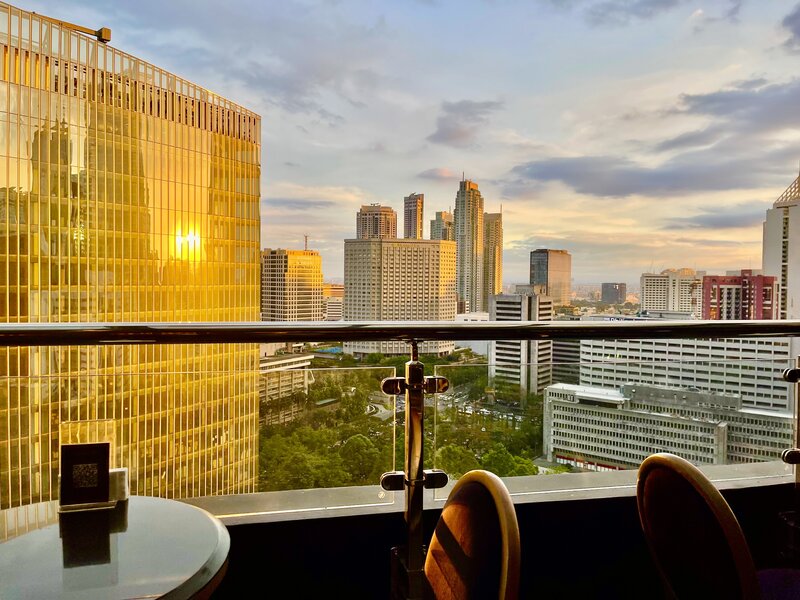 IMAGE from The Penthouse 8747
Whether you're a local or a visitor, this rooftop haven is an oasis of luxury and sophistication that will transport you to new heights of culinary bliss. For an extraordinary dining experience that combines stunning views, delectable cuisine, and an ambiance that will leave you breathless—The Penthouse 8747 is waiting to sweep you off your feet and create an unforgettable evening of sheer opulence.
GENERAL INFORMATION
Address: BA Lepanto Building 8747, Paseo de Roxas St., Salcedo Village, Makati
Business hours: 4 p.m. to 2 a.m.
Contact number: 0917-801-0655
Website: www.paseopenthouse.com
Facebook: thepenthouse8747
Instagram: thepenthouse8747
Also read: The Penthouse 8747 in Makati Takes You Back to the 1920s
Store Information
Restaurant Menu
You can scroll the image left and right.