Try Sizzling Sinigang and More at Locavore Kitchen & Drinks in Salcedo Village
Indulge in a tantalizing adventure for your taste buds at Salcedo Village's Locavore Kitchen & Drinks, where every bite is a vibrant celebration of Filipino flavors, innovative culinary creations, and the freshest locally sourced ingredients, making it a must-visit destination for anyone craving an unforgettable Filipino dining experience!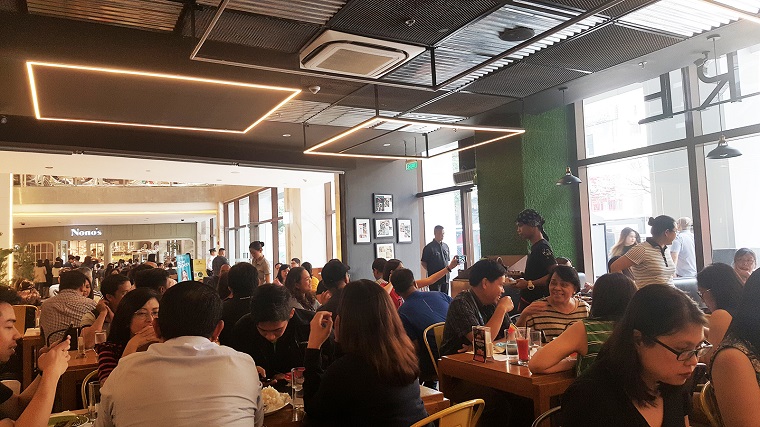 IMAGE from Philippine Primer
To whet your appetite and get things started, order Locavore's lechon and oyster sisig. Indulge in the rich, crispy goodness of lechon combined with succulent oysters in a sizzling sisig dish. The combination of flavors and textures is a true delight, offering a harmonious blend of meaty, crunchy, and briny sensations.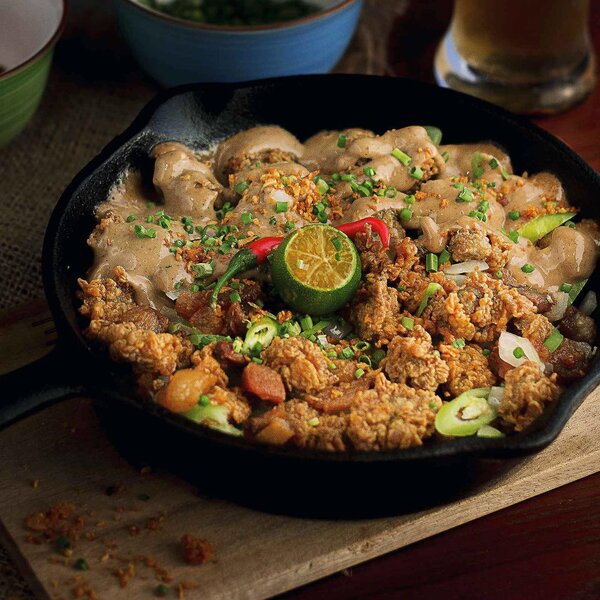 Lechon and Oyster Sisig / IMAGE from Locavore Kitchen & Drinks
For veggie lovers, savor Locavore's take on gising-gising. Spice up your meal with this delectable vegetable dish featuring chopped green beans simmered in coconut milk and flavored with chili. It offers a balance of creaminess and spiciness that will surely awaken your taste buds.
Next, try its sizzling sinigang, a unique twist on the classic Filipino comfort food that combines the tangy flavors of sinigang with sizzling meat. The sizzle adds an exciting texture and smoky flavor, while the sinigang broth infuses the dish with its signature sourness. Pair this with steaming rice for a perfect blend of comfort and excitement.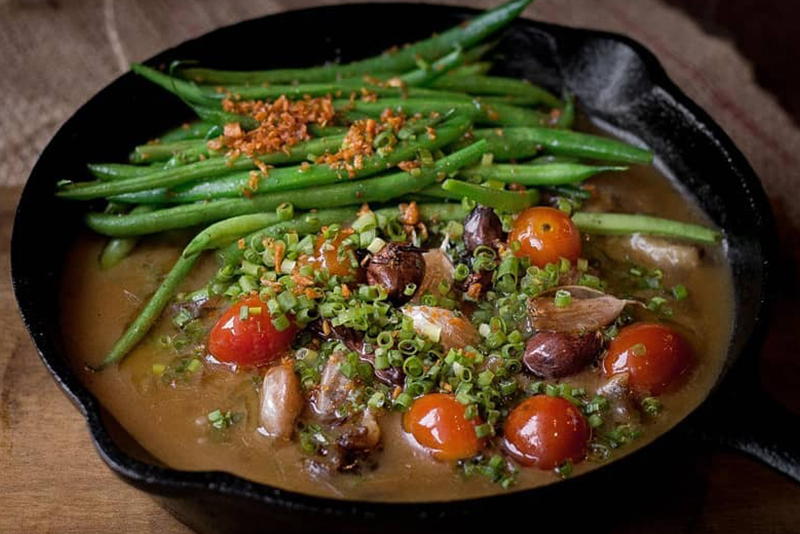 Sizzling Sinigang / IMAGE from Locavore Kitchen & Drinks
If you still have room for dessert, indulge in their innovative creations such as turon con leche, torta mangga, and sizzling pandesal pudding–freshly baked pandesal with pipping hot dulce de leche sauce and sorbetes (Filipino ice cream).
Locavore's menu is a treasure trove of culinary delights, and these suggestions are just the beginning. Feel free to explore its menu further and let your taste buds guide you through an unforgettable dining experience.
GENERAL INFORMATION
Address: Three Central, Valero St, Salcedo Village Makati
Business hours: 9 a.m. to 2 a.m.
Contact number: 0917-178-2018
Website: locavorenext.com
Facebook: locavore.ph
Instagram: locavore.ph
Store Information