Golden Gibbon – Salcedo Village, Makati
Tunes, good vibes, and great Southeast Asian food and cocktails merge in what can be your next favorite lounge in Makati City—Golden Gibbon!
The casual, fine dining lounge has a playful and sophisticated atmosphere, characterized by an impressive interior design inspired by the forests of Southeast Asia, the gibbons' habitat.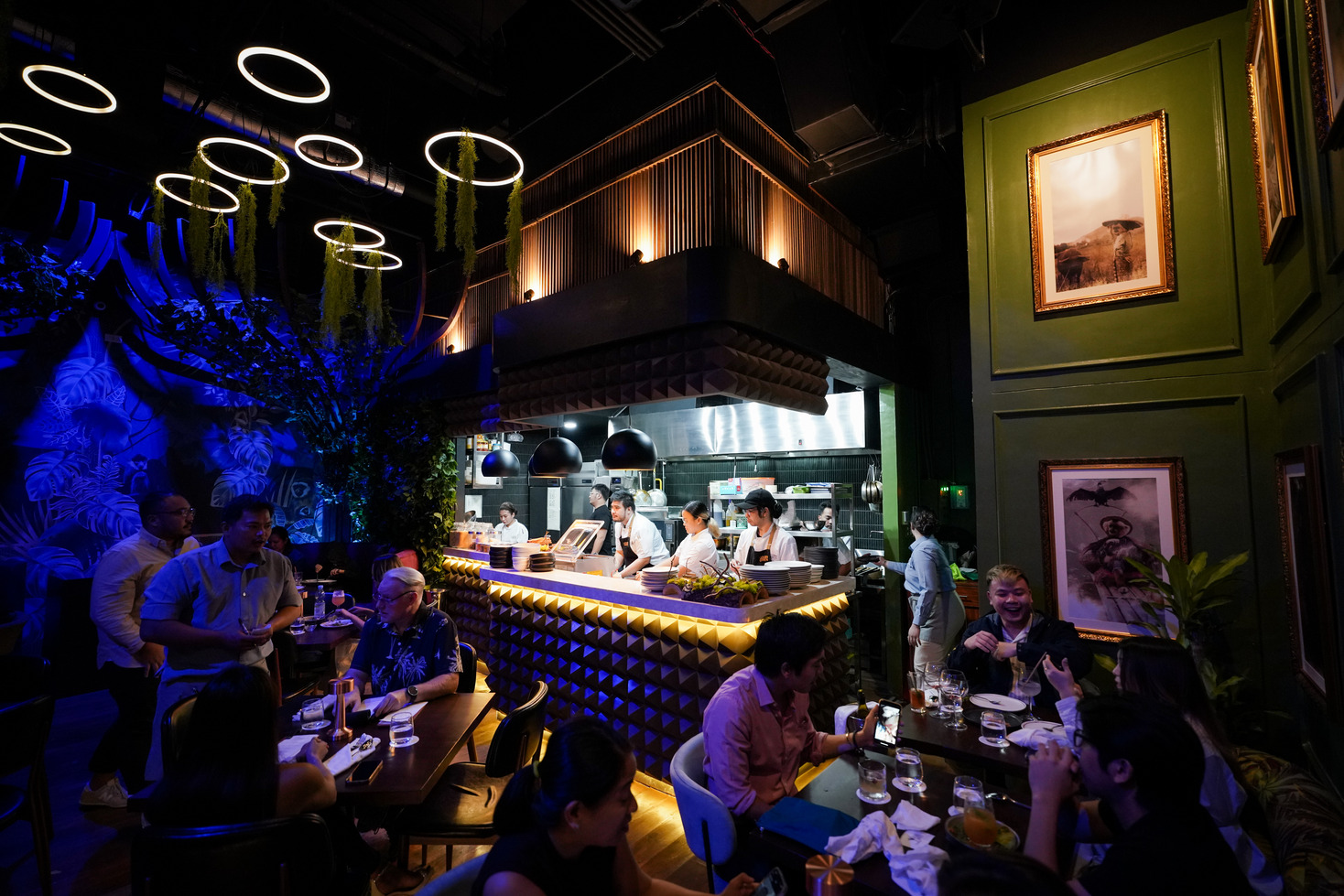 IMAGE from Golden Gibbon
Gibbons are small, yellow-bellied apes with lengthy arms and strong legs which enable them to swing effortlessly across the rainforest. It's the exact reason why a "golden gibbon" is displayed in neon lights before entering the lounge!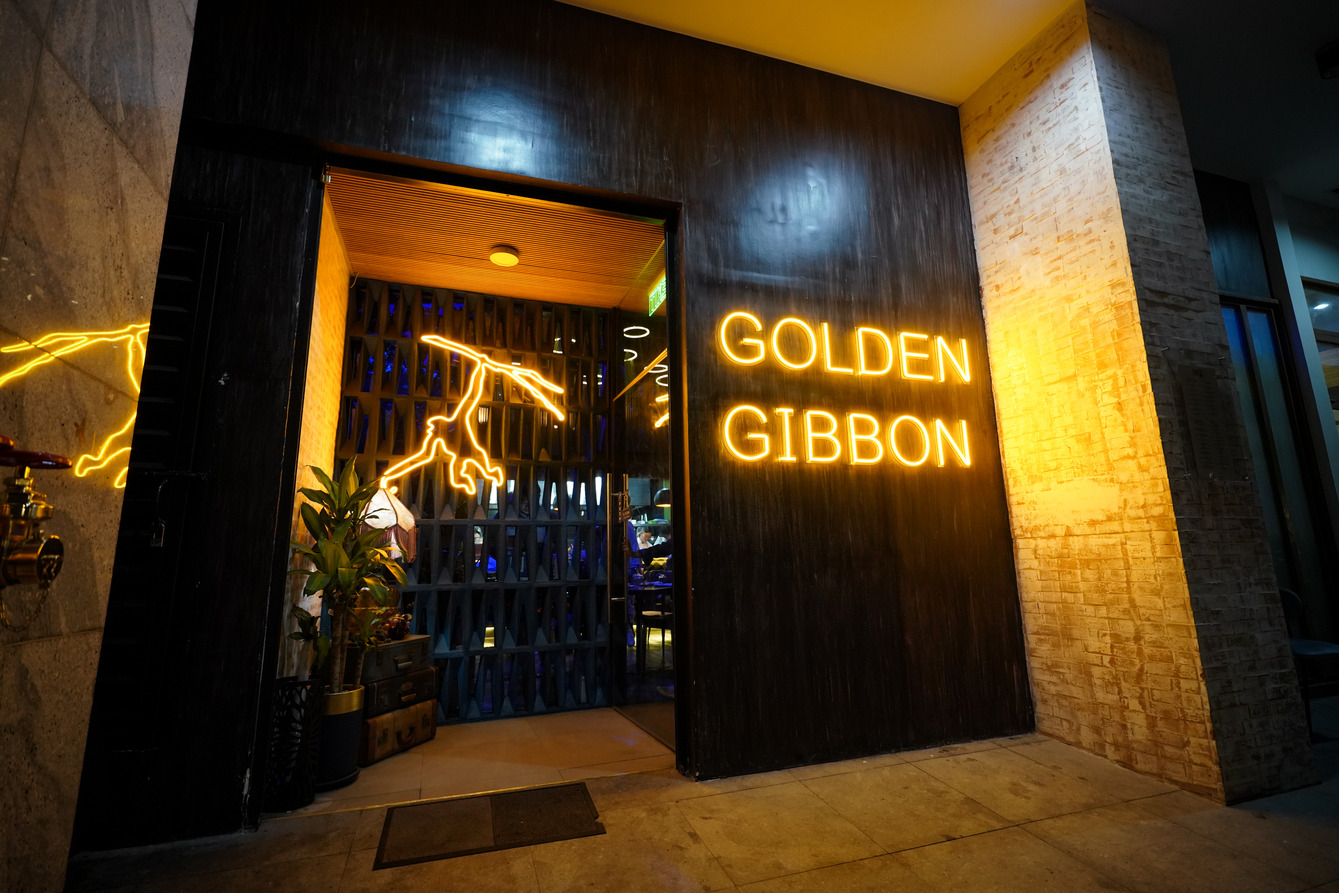 IMAGE from Golden Gibbon
When it comes to food and beverages, Golden Gibbon takes pride in its signature Southeast Asian fusion and cocktails. Among its offerings are the Betel Goong or tiger prawns poached and wrapped in betel leaves. It has a Crying Tiger Sauce which is made of santol, a slightly sour and sweet fruit.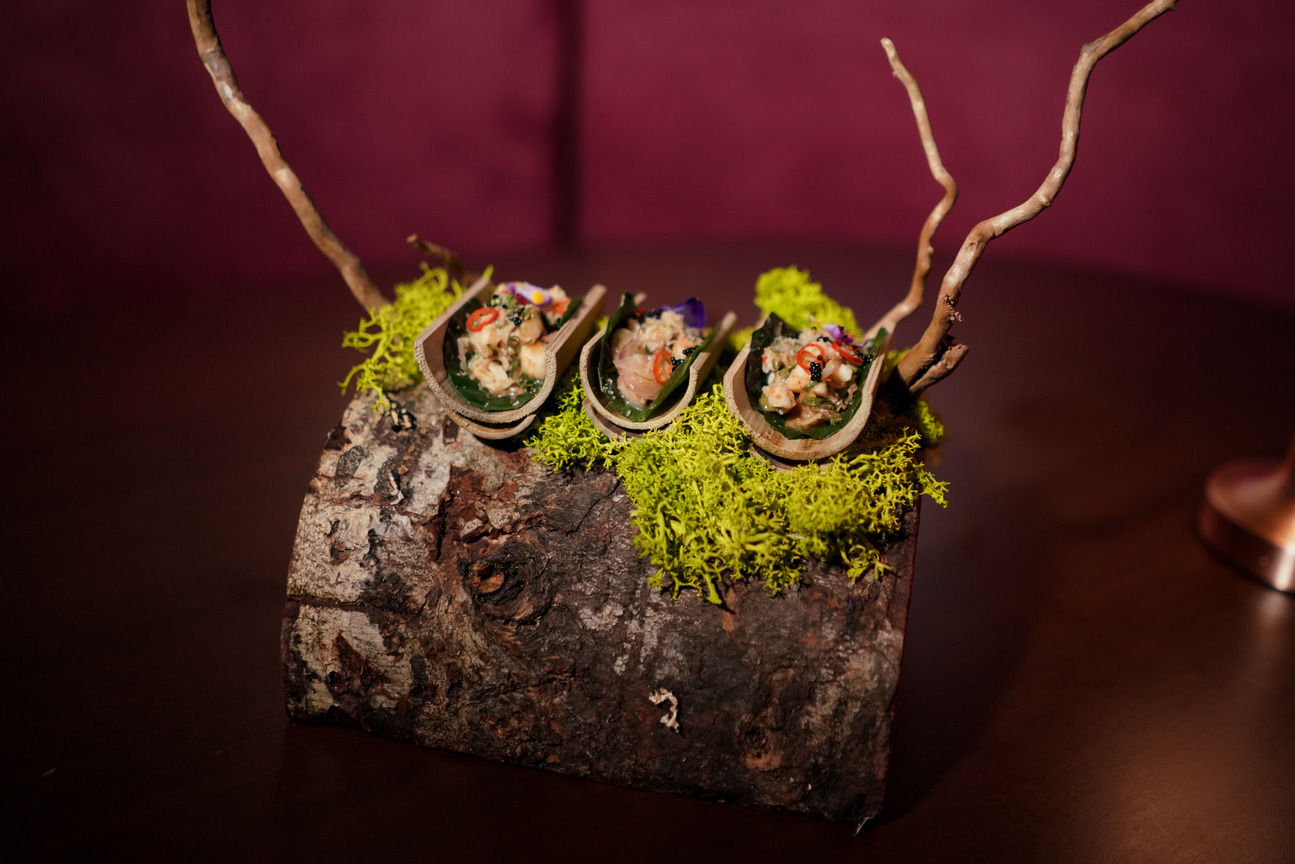 Betel Goong (Php 360) / IMAGE from Golden Gibbon
For entrees, you may also want to try the Sii Krong made of braised short ribs or the Geng Gati made of the rack of lamb, which can be a hearty meal before you start a night of sipping on cocktails, just like their house signature Golden Gibbon, made of tequila reposado and calamansi liqueur.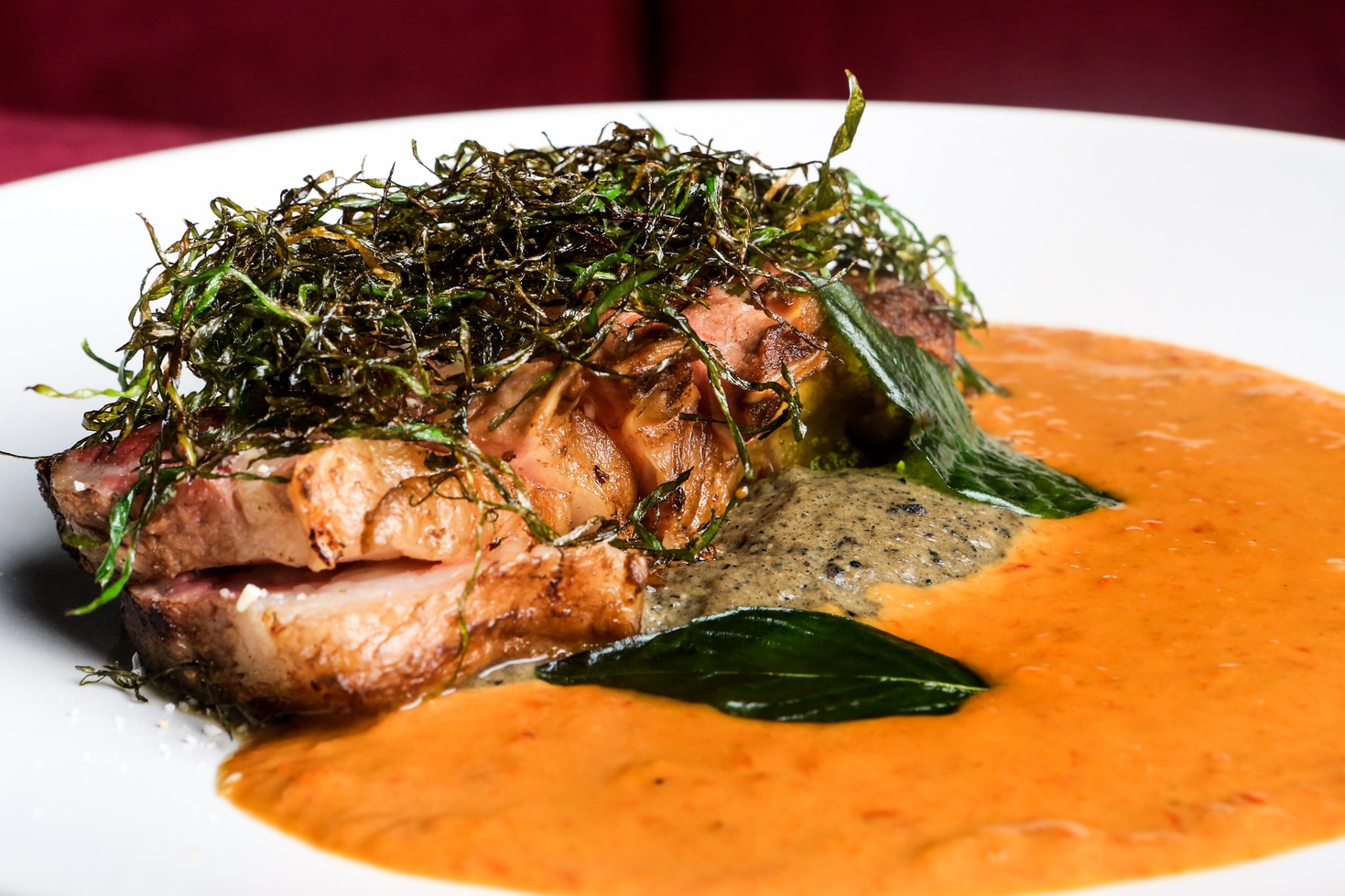 Sii Krong (Php 1,380) / IMAGE from Golden Gibbon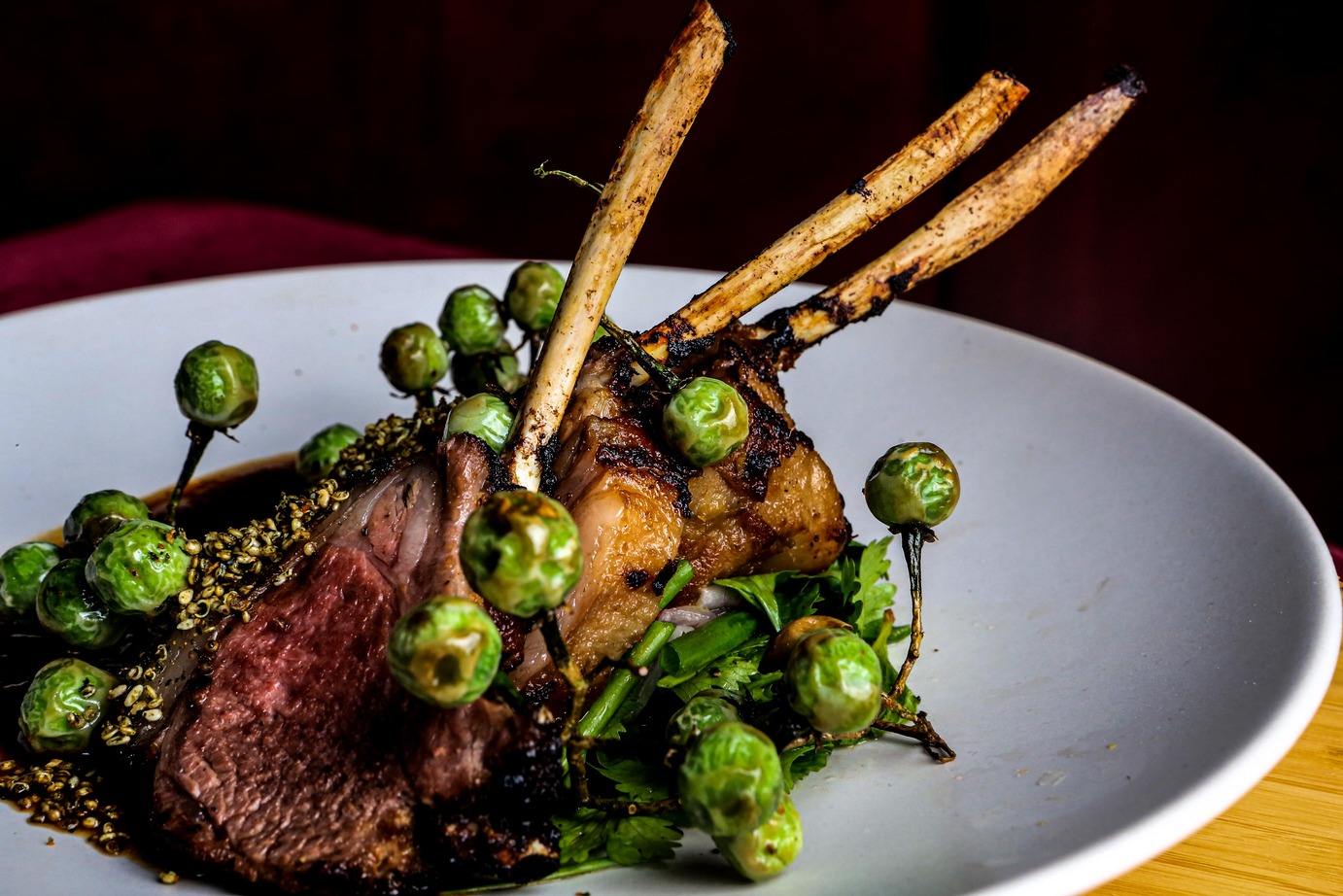 Geng Gati (Php 1,695) / IMAGE from Golden Gibbon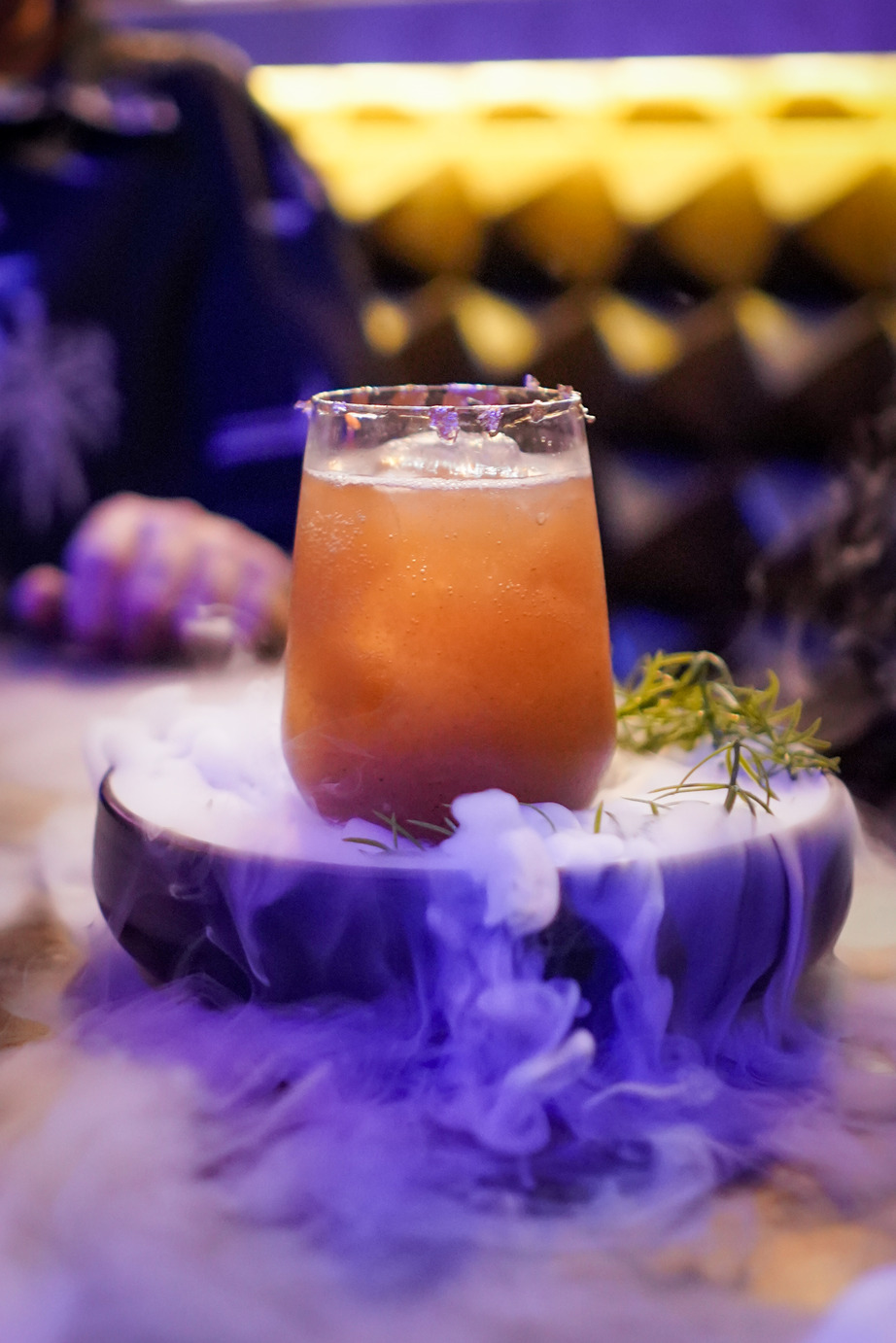 Golden Gibbon (Php 660)
Their menu changes every six months, so don't forget to check out what's new in their offerings!
Finally, the lounge is unique in itself, but what perhaps may be its sweetest spot is its advocacy of contributing to reforestation projects and the protection of monkeys with the portion of their proceeds.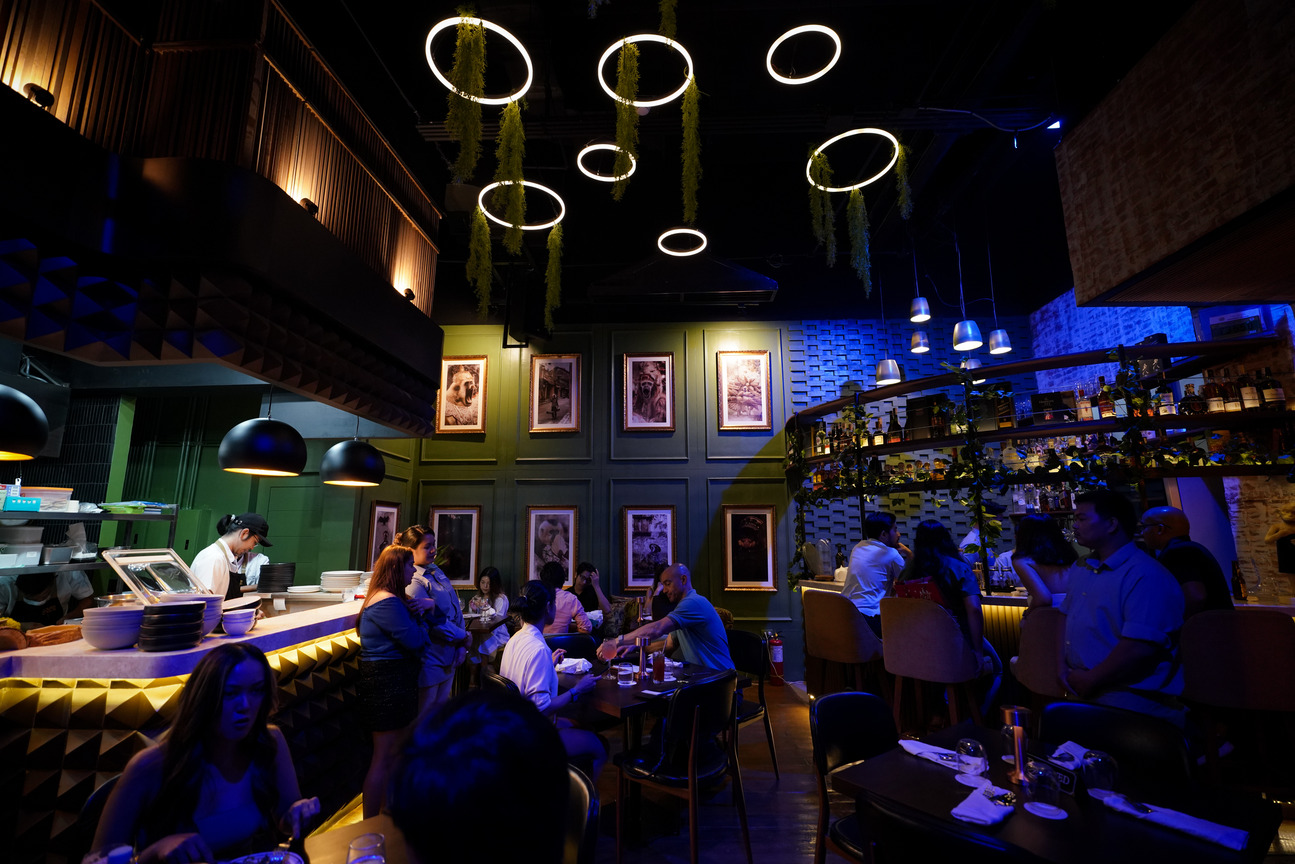 IMAGE from Golden Gibbon
So, if you want to try something different, head to Golden Gibbon on the ground floor of Escala Salcedo L.P Leviste in Makati! Your perfect getaway lounge in the city.
GENERAL INFORMATION
Address: G/F, Unit 1, Escala Salcedo L.P Leviste, Salcedo Village, Makati City
Operating Hours: 5:00 p.m. to 2:00 a.m.
Contact Number: 0927-924-2102
Facebook: Golden Gibbon
Instagram: @goldengibbon.ph
---
Featured images from Golden Gibbon
Store Information
Restaurant Menu
You can scroll the image left and right.