Bar Centrale in Makati: A Little Pasta Bar That Does Not Disappoint
If you hear "Bar Centrale" for the first time, the name might conjure up an image of a dive bar or perhaps a cocktail bar surrounded by high stools with patrons casually clanking their glasses together.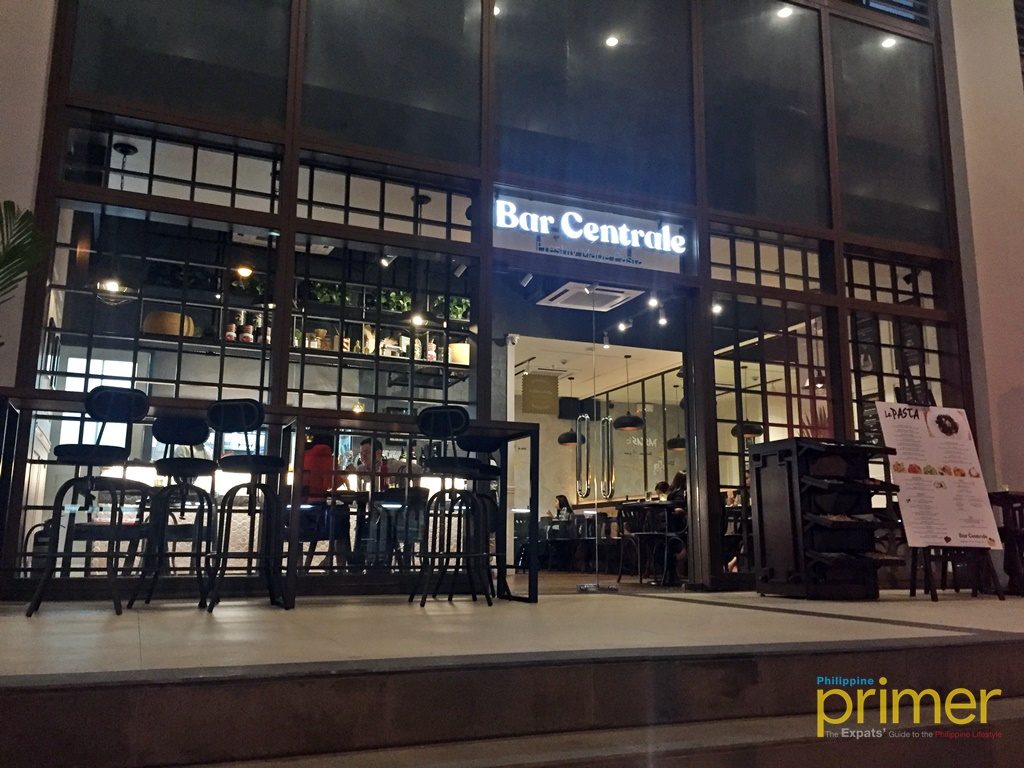 A cocktail bar or a pasta bar? Enter Bar Centrale in Salcedo Village and see for yourself!
Perhaps it was a playful trick or riddle that only the people behind the restaurant understands, a leg-pull that takes people for a little ride. Because if you came out for a night of drinks and find yourself at this snug and cozy "bar" that, strangely, highlights pasta outside its door, you'd feel anything but upset. You came out for drinks yet you found a pasta haven (which also offer drinks, don't worry!).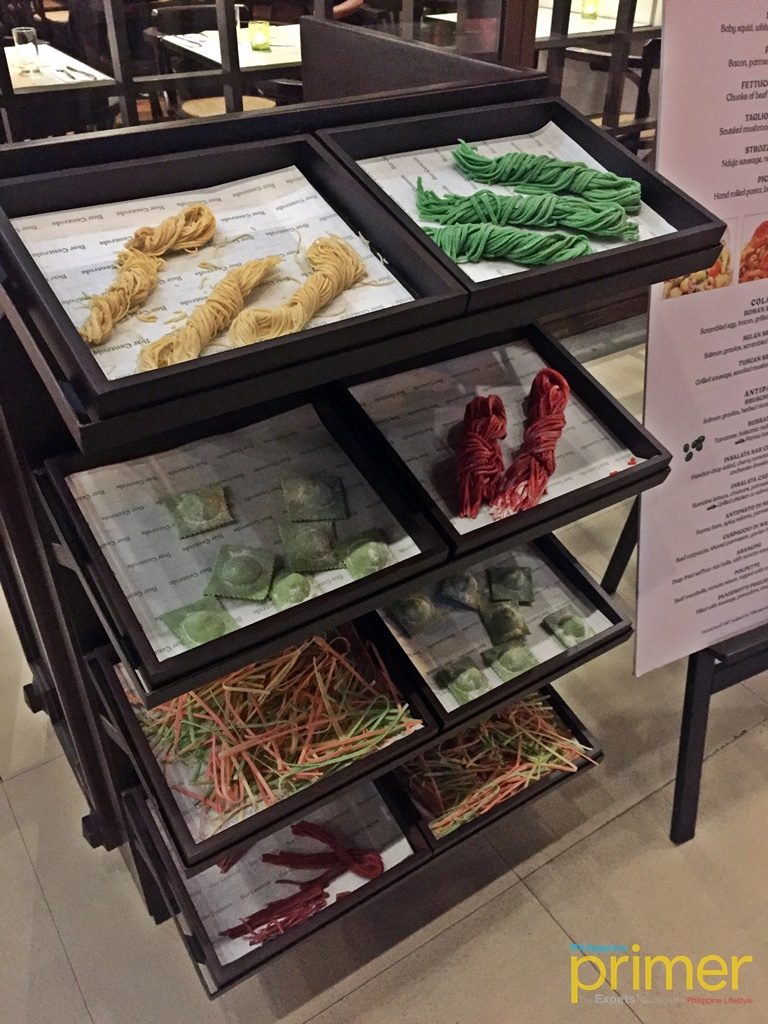 Can you name all of these pasta noodles?
If there were indeed a paradise filled with various kinds of pasta, Bar Centrale in Salcedo Village, Makati would definitely be a slice of it endowed upon the metro, along with the other few legitimate pasta restaurants in the city. Despite it being a rather small pasta bar, there is a lot to learn about pasta at Bar Centrale.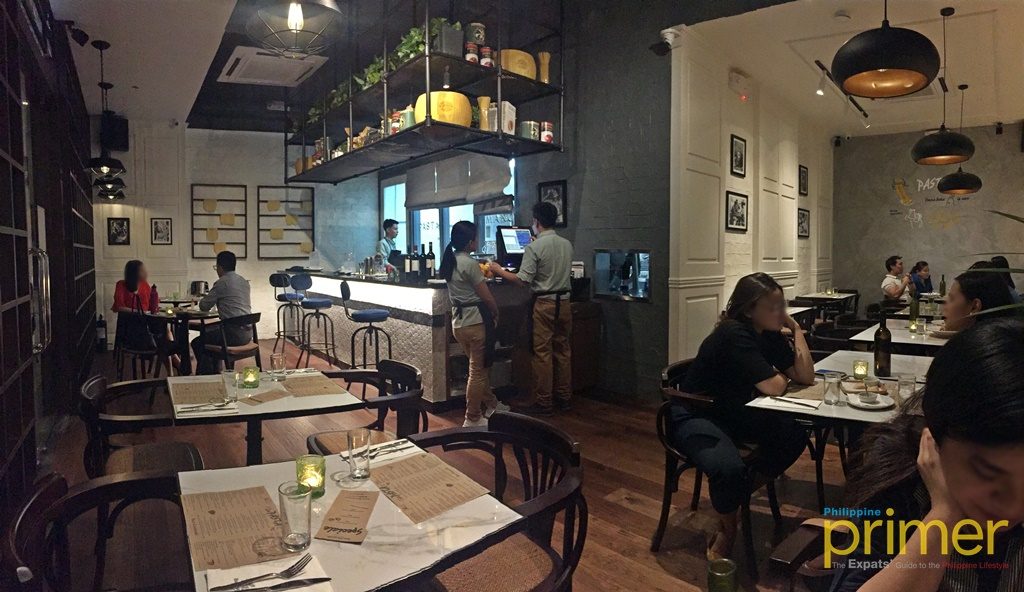 Despite it being a pasta restaurant, the classy ambiance of Bar Centrale is nonetheless conducive to enjoying a few drinks with friends.
They offer different kinds that you may have difficulty finding anywhere else in the city, like strozzaprett, tagliolini, and agnolotti. There are of course the more famous ones like spaghetti and lasagna, but this restaurant also offers a nice twist to these two household names.
Bar Centrale takes pride in their pasta offerings that are all made in-house and come out fresh on every plate.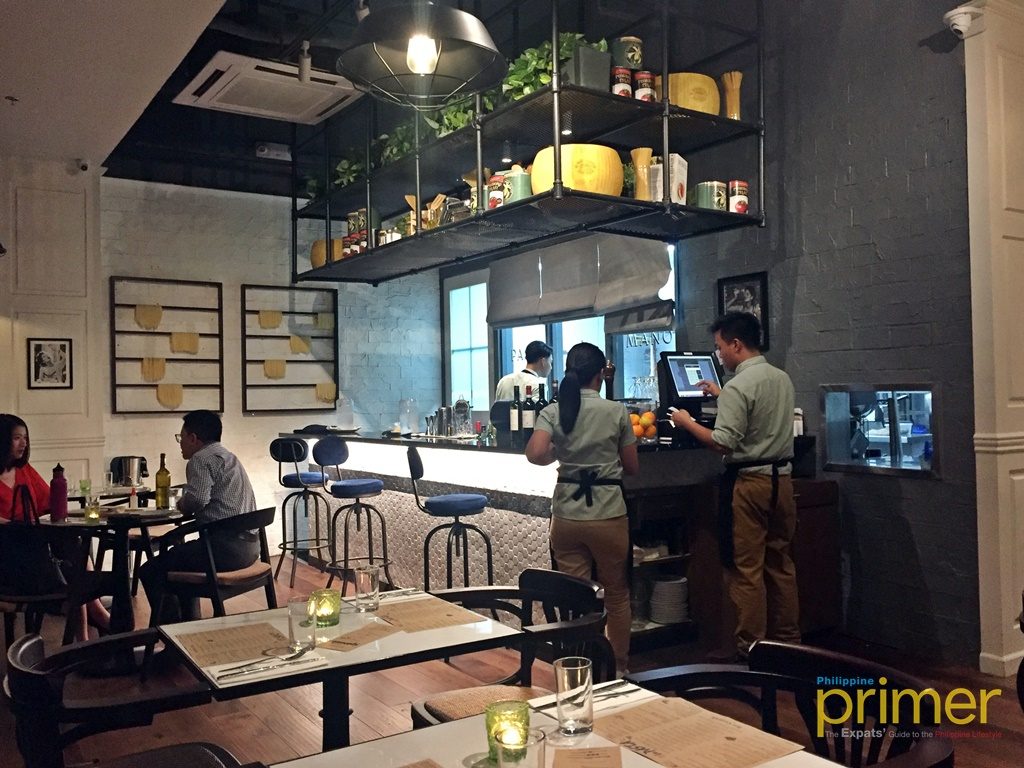 If you want that cocktail bar vibe, you can take a seat by the bar counter and enjoy some drinks.
At first look, tagliolini might look like fettuccine or linguine for pasta noobs, but after you converse a while with their shy yet accommodating servers and maybe after a little scrutinizing, an aha moment will roll in. You'll see that—oh, yes—tagliolini is, in fact, different from fettuccine and linguine in that tagliolini is a flattened sheet of pasta that is only slightly thicker but narrower than the latter two.
The pasta noodles of their Tagliolini Verdi ai Funghi are green, brought about by spinach mixed with flour, making this dish perfectly satisfying meal for the health-conscious and big eaters alike. The truffle and cream sauce is a perfect match for the flat and thin pasta. The dish may satiate you quite easily with its rich sauce that is rather heavy to the taste.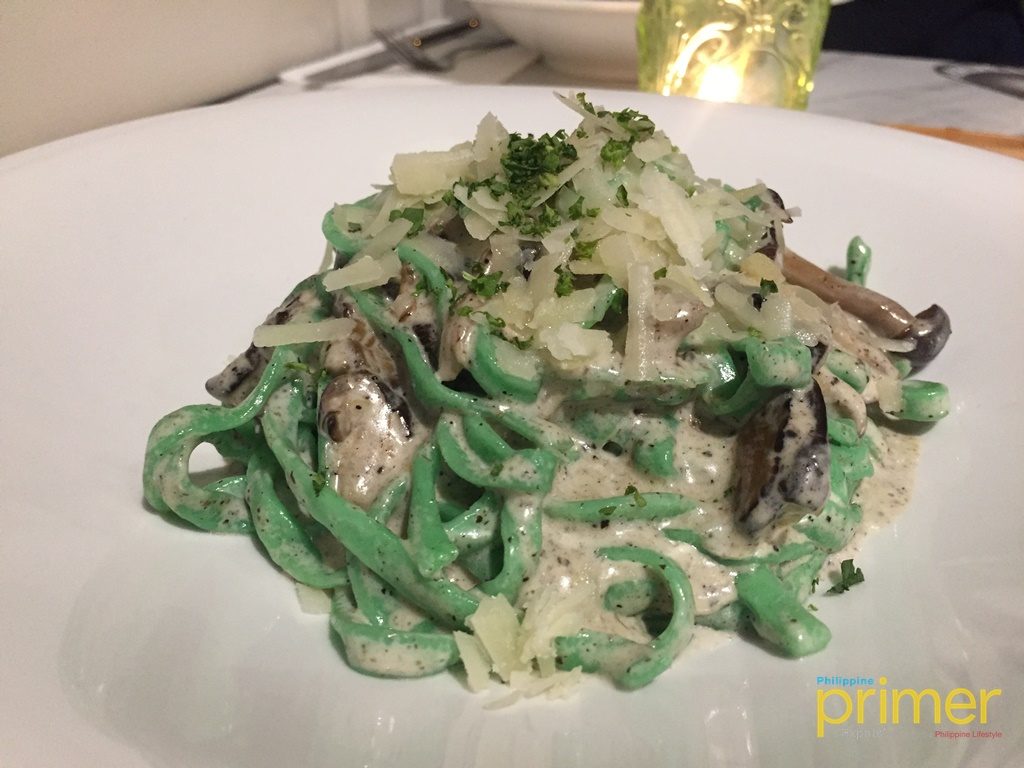 Tagliolini Verdi Ai Funghi (Php 380) — made with sauteed mushrooms, truffle paste, and cream sauce
Strozzapreti pasta noodles are basically rolled sheets cut into short strips that are usually 5 to 10 cm long. The pasta is fat and chewy, which makes it fun to eat. However, it can also fill you up quite easily, especially when you combine it with a generously meaty sauce as in Bar Centrale's Strozzapreti Con Nduja.
Nduja sausage, a kind of spreadable salami that is heavy with spices, is liberally added to the pasta along with red onions and fresh tomato sauce. Although it is meant to be a spicy taste, the spiciness will definitely not hinder one from enjoying the meat and pasta.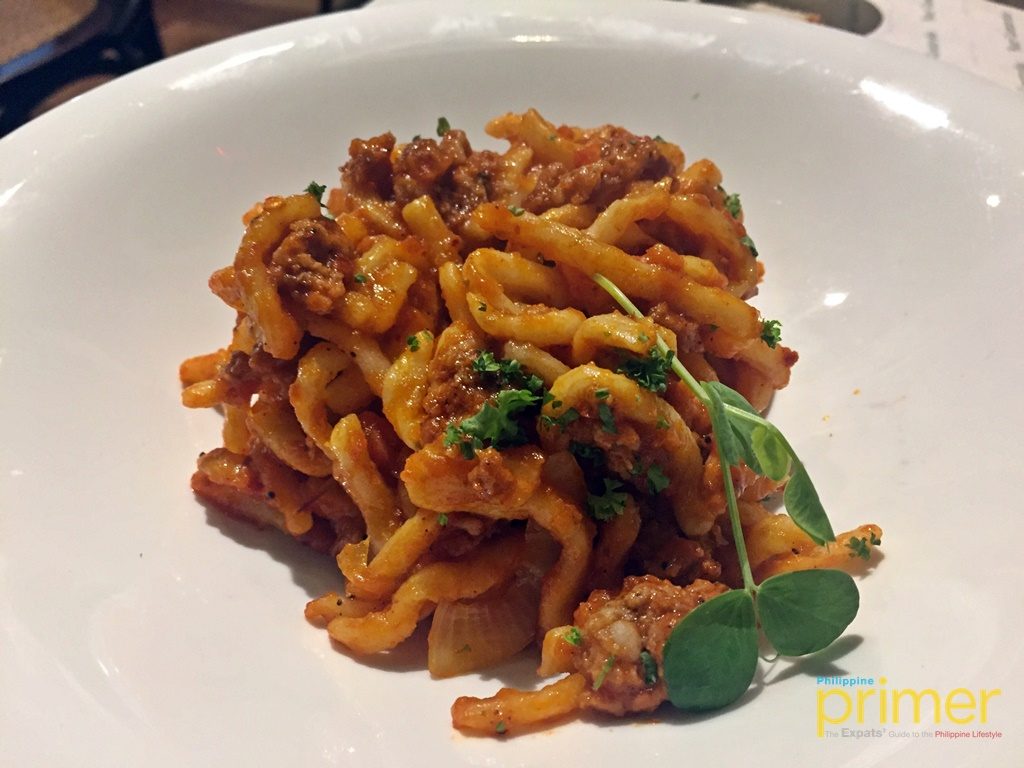 Strozzapreti Con Nduja (Php 380) — made with nduja sausage, red onions, and pomodoro fresco
To complete your meal, their Chocolate Cake is a good choice for dessert. The cake is made with rich dark chocolate and sprinkled with crushed walnuts. It is served with a little jug of milk that you can pour over the cake for an added creaminess.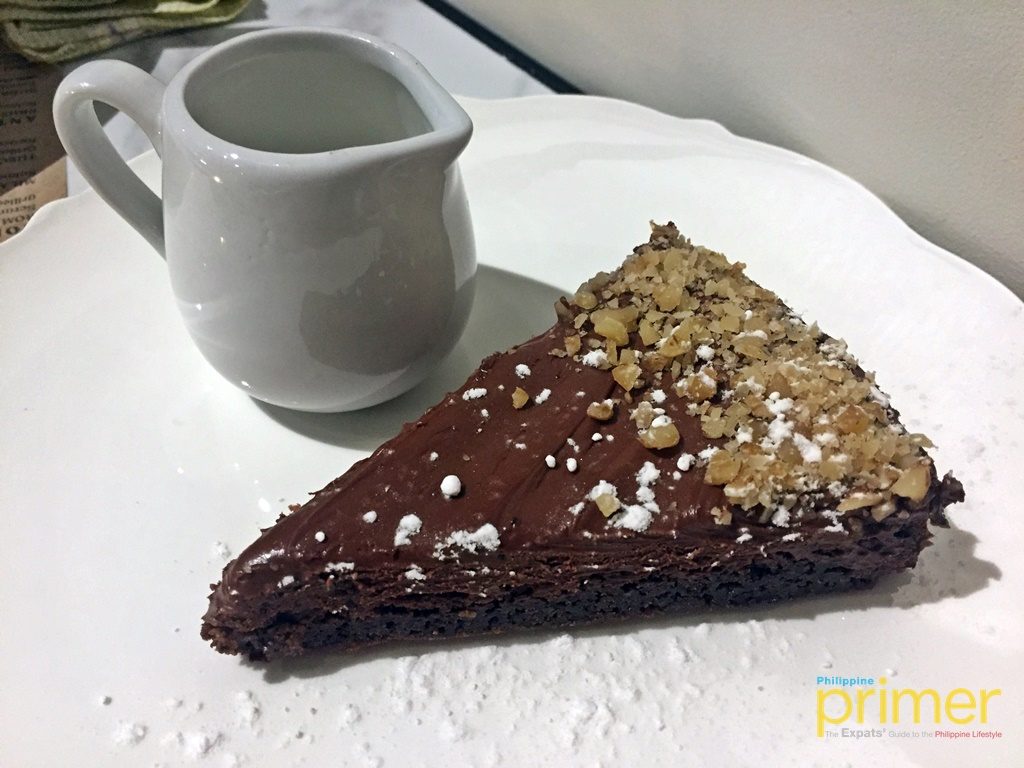 Chocolate Cake (Php 195)
For your originally planned night out with drinks, have your pasta with a glass or two of their cocktails, all priced at Php 350. There are five cocktails to choose from Aperol Spritzer, Bellini, Negroni, Negroni Blanco, and Italian Margarita. Wine lovers, meanwhile, may choose between their Vino and Bianco wines.
How to get here:
• Bar Centrale is located at Two Central along the eastern end of Valero Street in Salcedo Village, Makati. By car, it only takes 10 minutes from EDSA Ayala via Ayala Avenue.
• By foot, it is only a 20-minute walk from Greenbelt Park.

Retail B, Two Central, Valero St., Salcedo Village, Makati City

11 a.m. to 10 p.m. (Mon. to Sat.); 9 a.m. to 10 p.m. (Sun.)
Restaurant Menu
You can scroll the image left and right.