Apartment 1B – Salcedo Village, Makati
Are you in the mood for some international comfort food that will satisfy your cravings from breakfast to dinner? Look no further than Apartment 1B in Salcedo Village, Makati, where you can indulge in a delicious and diverse array of dishes that will transport your taste buds to different corners of the world.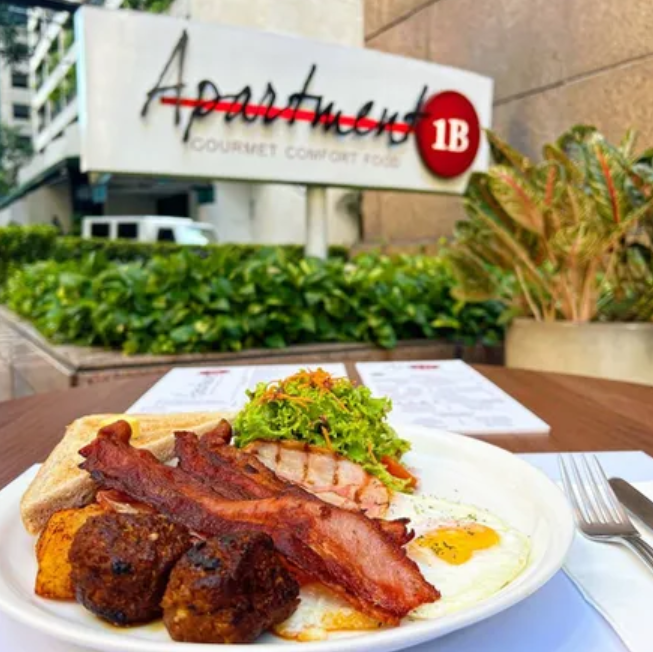 IMAGE from Apartment 1B's website
The menu at Apartment 1B is a delicious spread of international flavors, with a focus on using quality, imported ingredients. From mouth-watering breakfast dishes like steak and eggs and French toast to hearty lunch and dinner options like lamb chops and chili shrimp, there's something for everyone here.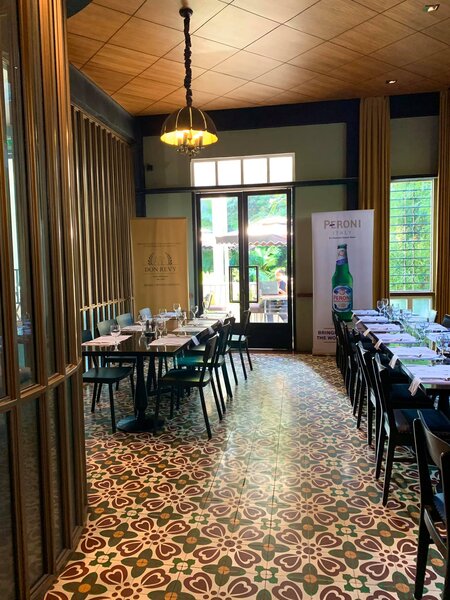 IMAGE from Apartment 1B Facebook page
Its eggs benedict (Php 350/1 pc; Php 550/2 pcs), which is an absolute breakfast classic. The perfectly poached eggs are served on top of a fluffy muffin and smothered in a rich and velvety hollandaise sauce. Every bite is a burst of flavors that will leave you wanting more!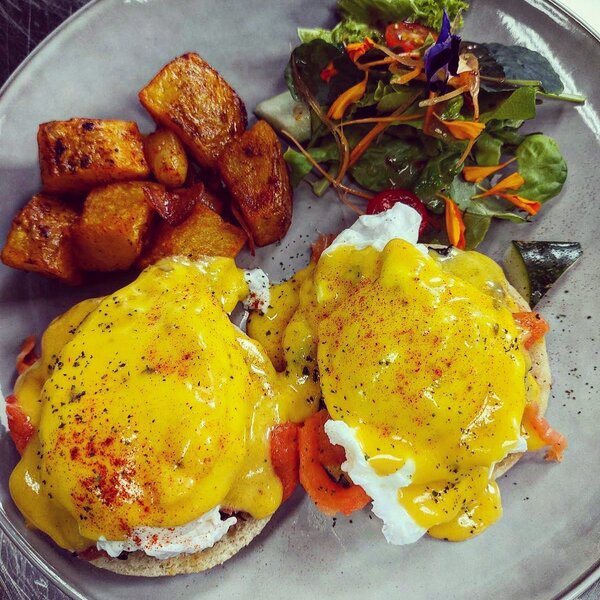 Eggs Benedict / IMAGE from Apartment 1B Facebook page
The mushroom and adlai risotto (Php 690) is a true delight for the senses. The earthy and nutty flavors of the adlai grains blend perfectly with the rich and savory oyster mushroom chicharon, creating a dish that is both comforting and luxurious. You won't be able to resist savoring each spoonful!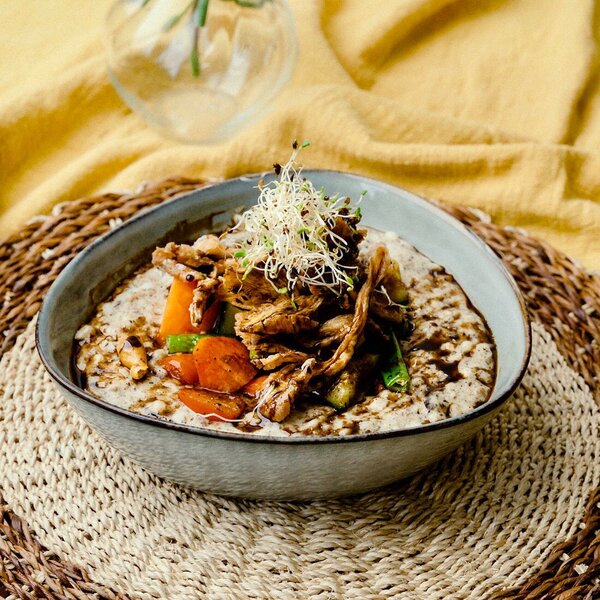 Mushroom and Adlai Risotto / IMAGE from Apartment 1B Facebook page
The honey bourbon pork ribs (Php 850), on the other hand, are tender and succulent, and the sweet and smoky honey bourbon glaze adds a delightful depth of flavor. Each bite will make you swoon with delight!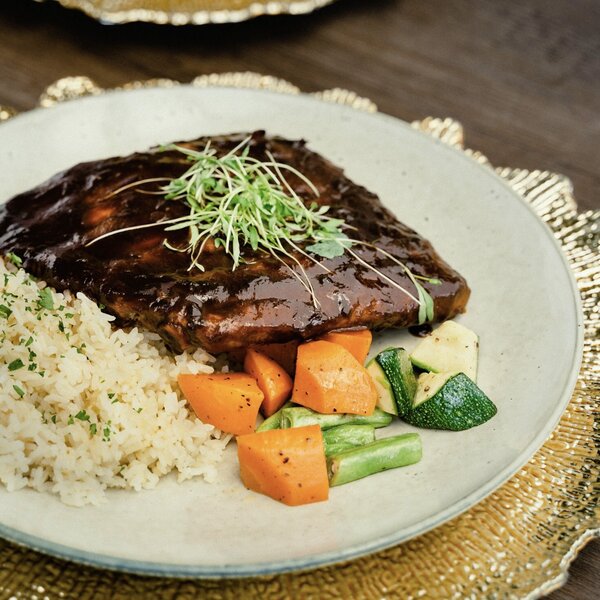 Honey Bourbon Pork Ribs / IMAGE from Apartment 1B Facebook page
The ambiance at Apartment 1B is equally inviting, with warm lighting and comfortable seating making it the perfect place to unwind and enjoy a leisurely meal. The friendly staff are always on hand to offer their recommendations and make sure you have everything you need to have a memorable dining experience.
Apartment 1B is a delightful dining spot that offers great food, cozy ambiance, and outstanding service. So whether you're in the mood for a hearty breakfast, a casual lunch, or a romantic dinner, this is the perfect place to be.
GENERAL INFORMATION
Address: G/F Unit 1-B, One Lafayette Square, 132 Sedeno St., Salcedo Village, Makati
Operating hours: 10:00 A.M. – 9:00 P.M.
Contact number: (02) 8843 4075
Website: apartment1b.com
Facebook: apartment1bgroup
Instagram: apartment1b
Store Information
Restaurant Menu
You can scroll the image left and right.