Mighty Quinn's in Rockwell: New York's Signature Barbeque Joint
Updated November 22, 2018
Craving for some barbecue but don't want to settle for the usual barbecue? Head on over at Mighty Quinn's in Rockwell where barbecue is cooked the old school way. Barbecue in Mighty Quinn's is slow-cooked and you can rest assured that it's one of the best barbecues that you'll ever have.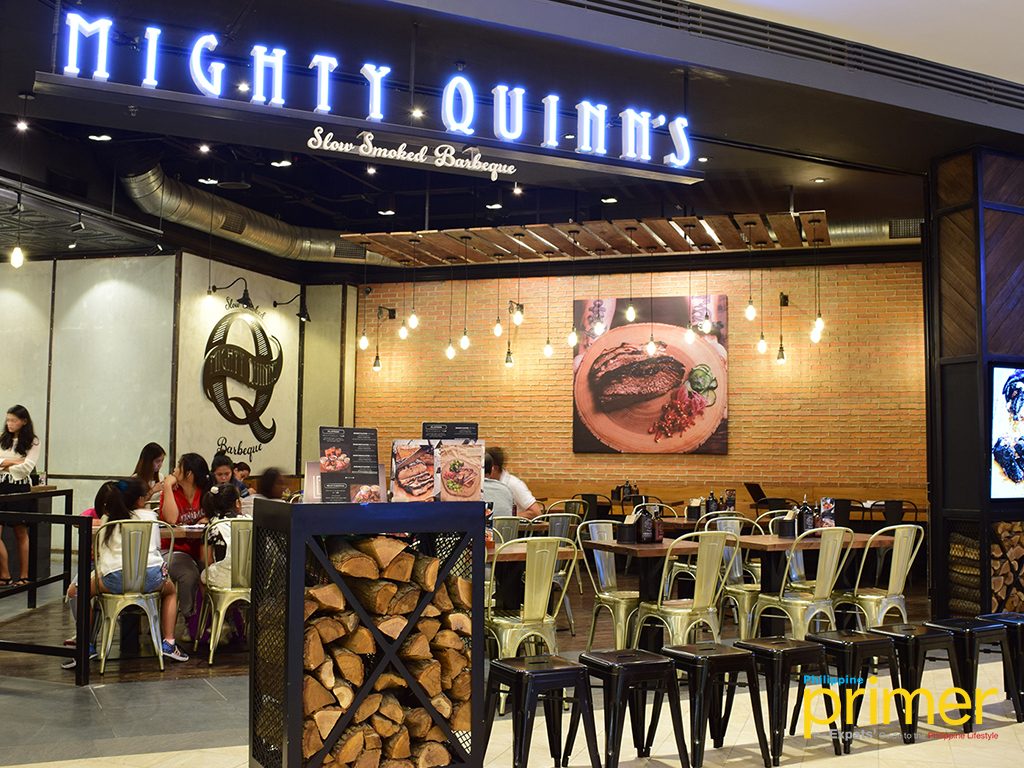 Store located on the second floor of the Power Plant Mall
Born in New York in 2013, Mighty Quinn's has kept the ball rolling when it comes to barbecue madness in Manila, as it opened a hip casual dining setup in Rockwell, Makati. Its first branch in the Philippines, located in SM Mega Fashion Hall, was established over a year ago.
What makes Mighty Quinn's known as "New York's favorite slow-cooked barbecue" is that they bring the best barbecue techniques altogether to create something uniquely on its own. They source quality, all-natural meat and poultry, seasoned with spice blends and then smoked for hours until the perfect taste surfaces– all done traditionally but with a new attack.
To start a mouthwatering barbecue experience, try to savor first their Meat Pairings for Php 495. You can choose from Brisket, Burnt Ends and Spare Ribs and pair it with either Chicken, Pork Belly or Pulled Pork. Mac and Cheese, Tater Tots, Corn Fritters, Buttered Corn, Dirty or Garlic Rice are options for side dishes.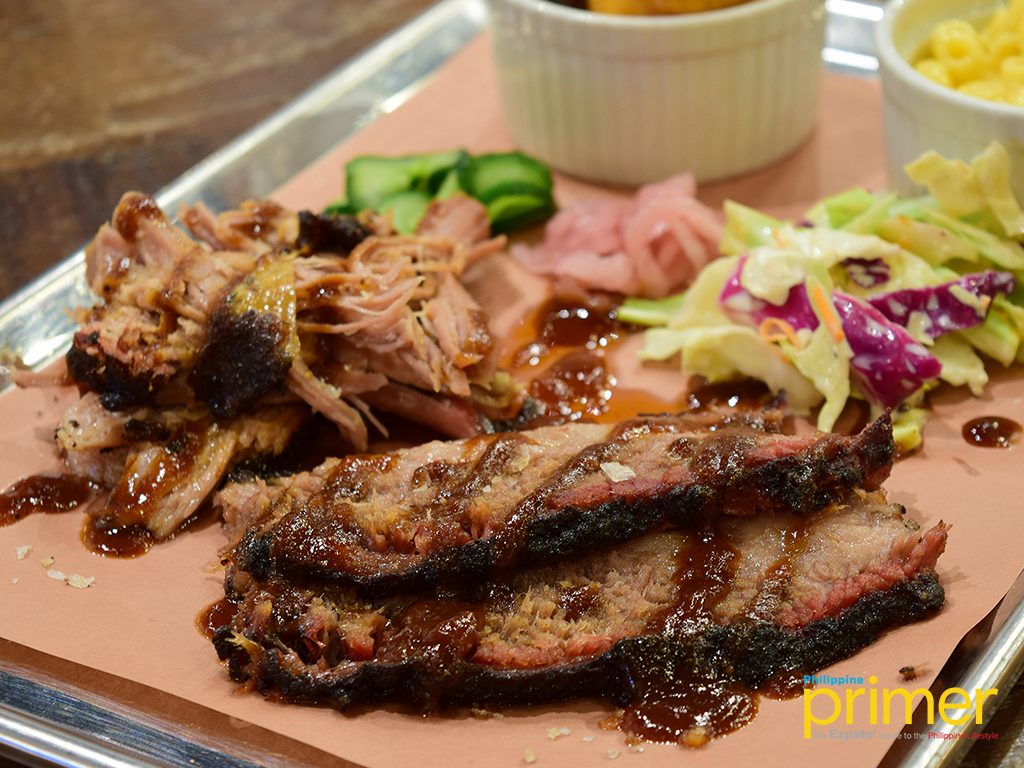 Meat Pairings (Php 495)
Also, you can indulge yourself while still observing your diet by trying their vegetables, paired with Rice Brisket Bowl for Php 385.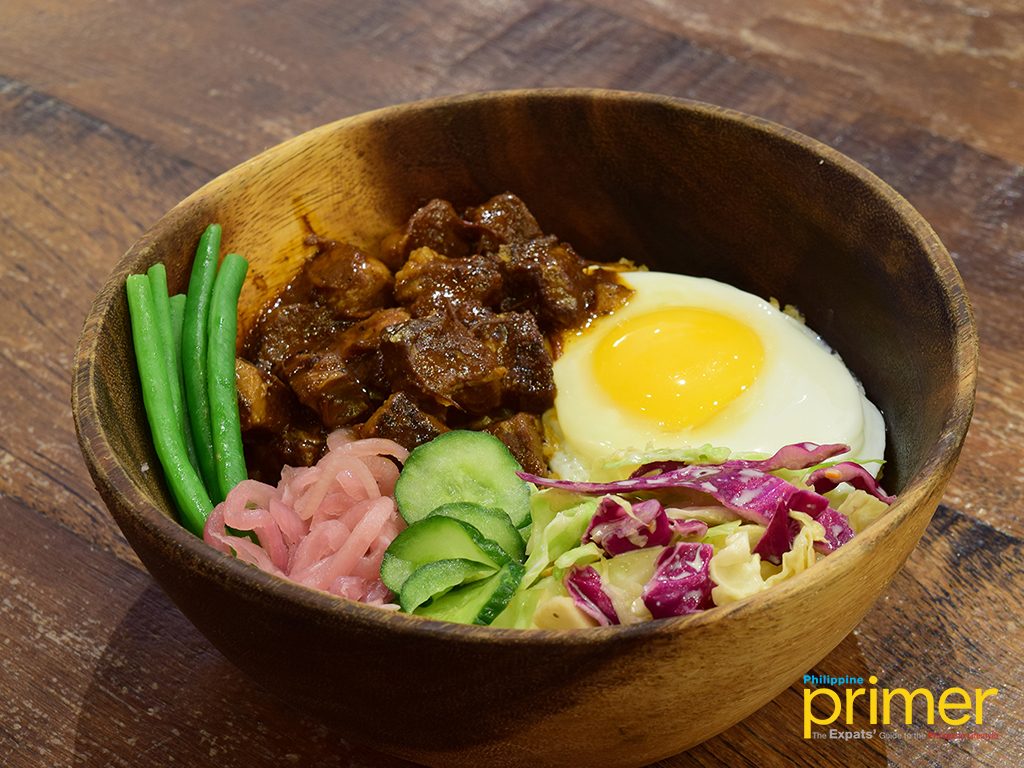 Vegetables, Enjoy with Rice Brisket Bowl (Php 385)
Served by single, by the pound, or by the bowl, you can also order your soon-to-be-favorite Brisket as a burger for Php 300.  Your meal would be wholly satisfying if you give yourself a chance to also try this one.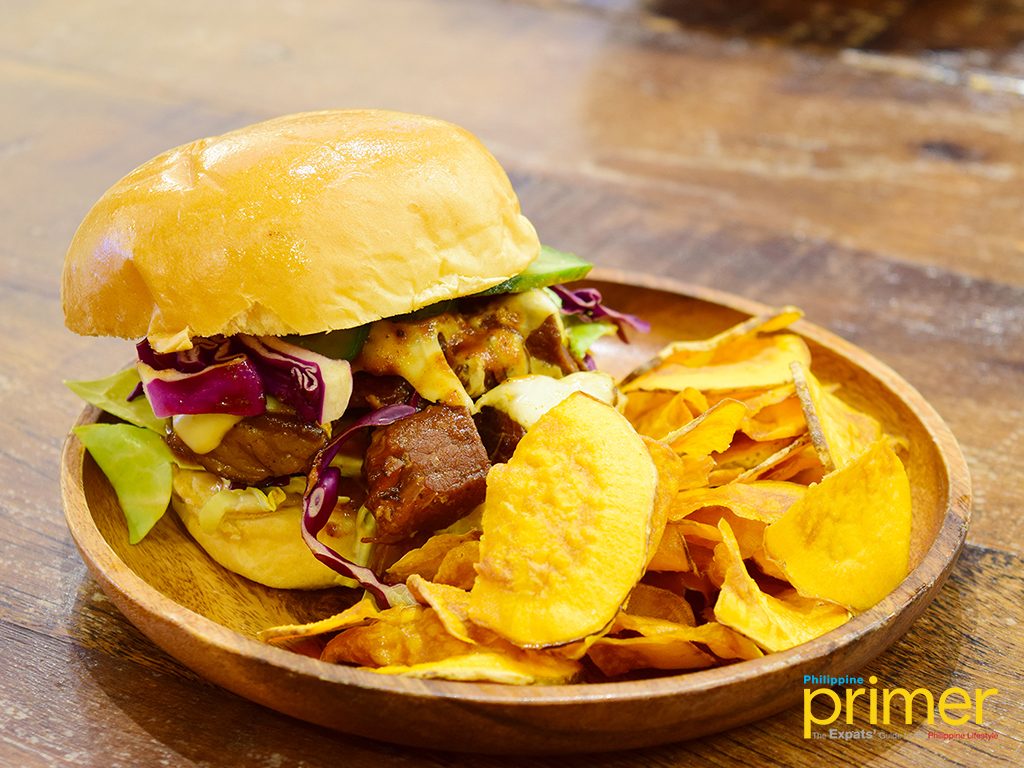 Brisket Burger (Php 300)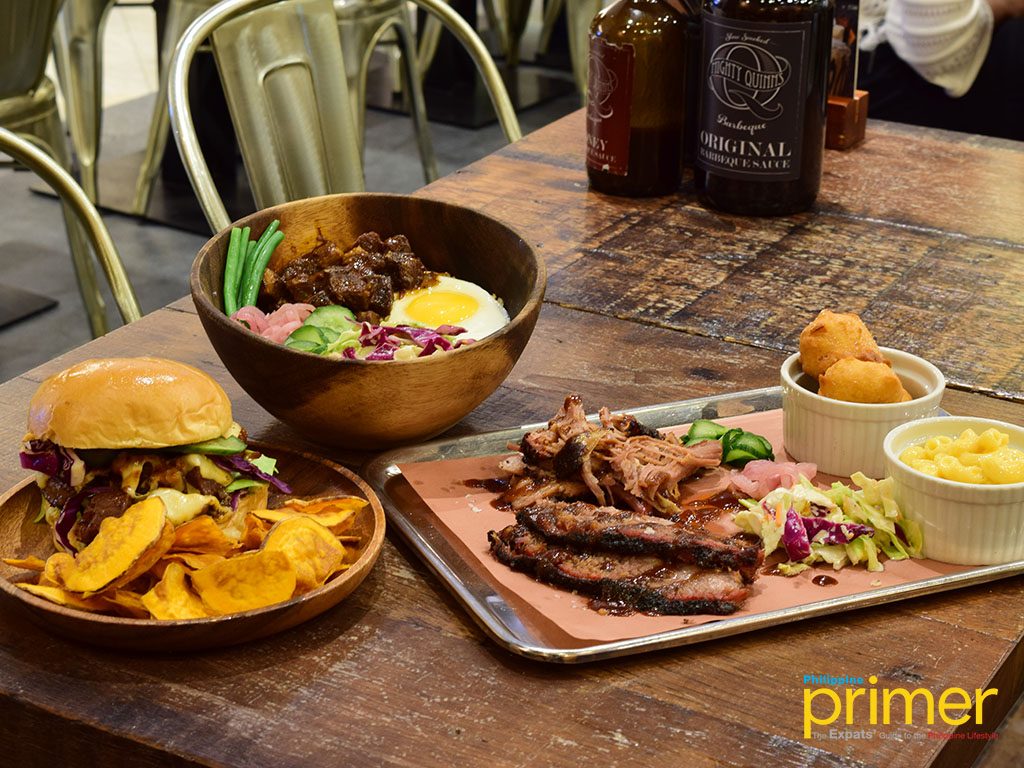 While you're at it, why not sample some of Mighty Quinn's side-dishes as well? They will surely be one of the best side dishes that you'll ever have.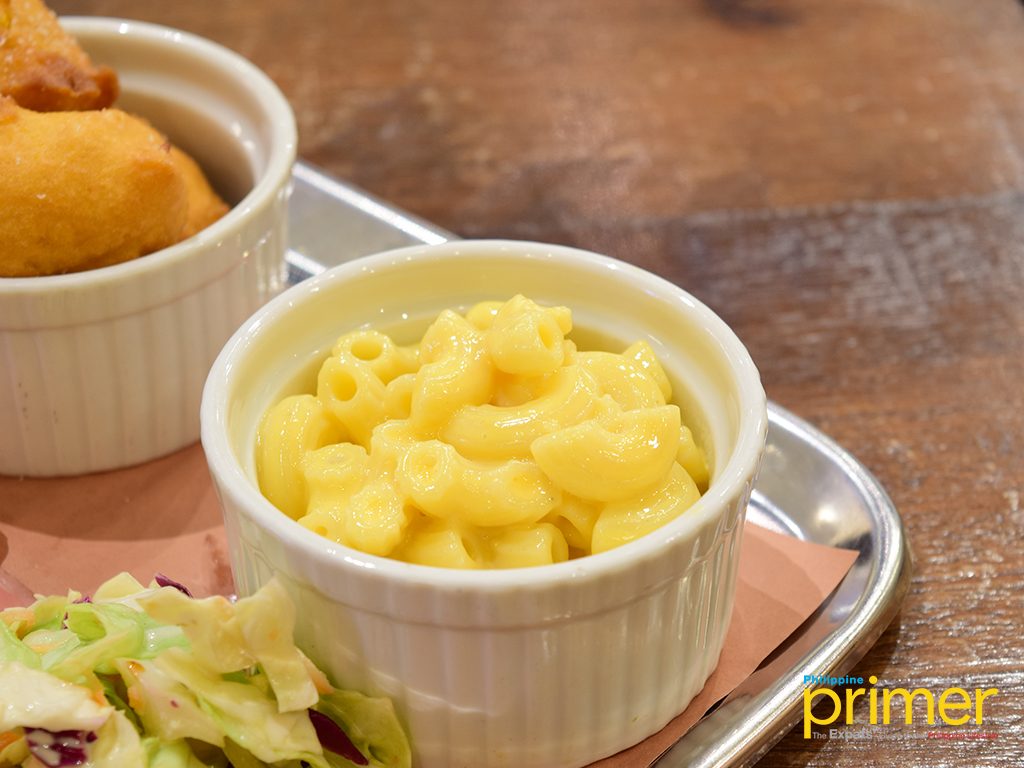 Mac and Cheese (extra small Php79, Small Php190, medium Php265, large Php530)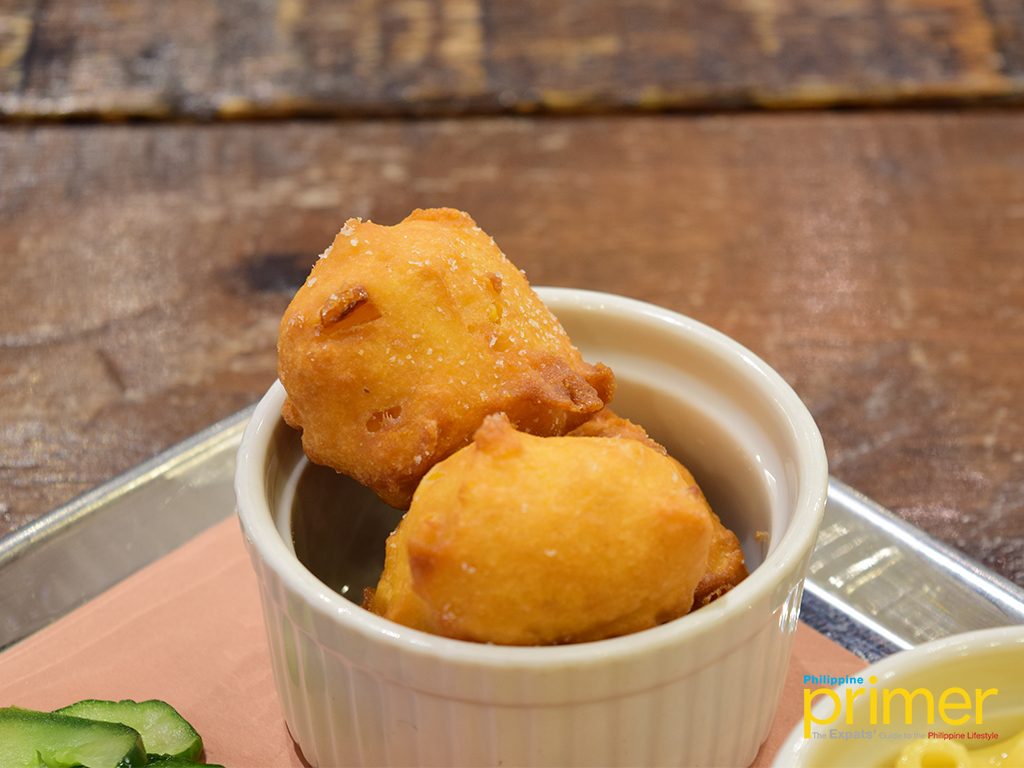 Corn Fritters  (extra small Php79, Small Php190, medium Php265, large Php530)

Tag your food buddies now and let your penchant for barbecues be intensified once you experience Mighty Quinn's!
For more information, you may visit Mighty Quinn's website. You may also visit their Facebook page.
---
This first appeared in Philippine Primer Japanese Magazine's August 2018 issue.

2/F Power Plant Mall, Rockwell, Makati