Pizza World
Most people look at pizza as comfort food. There are also people who take one look at pizza and say "if you've tasted one, you've tasted them all." Pizza World begs to differ.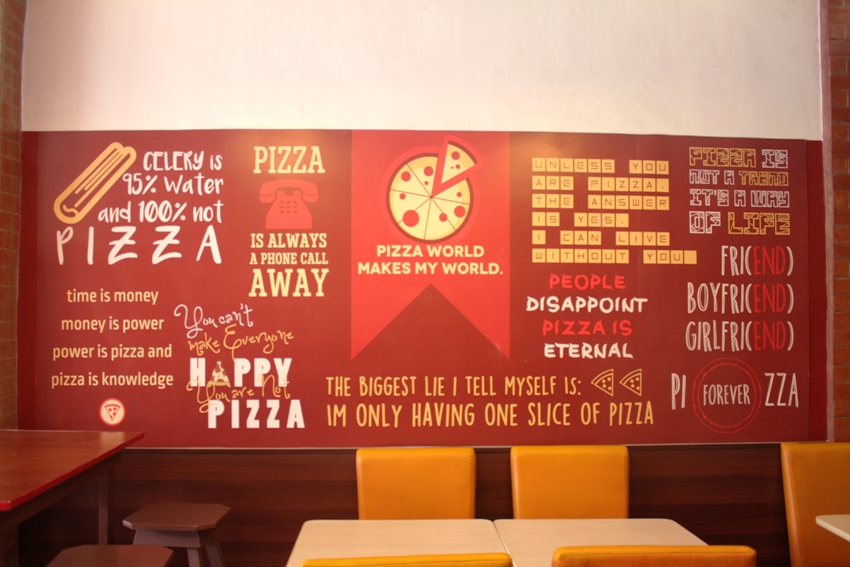 LOVE OR PIZZA? You can tell they love their pizza.
Pizza World is a definite diamond in the ruff. It's been around for almost 3 months, but it's already the talk of the town on social media, especially with people who often pass by Chino Roces Avenue in Makati.
Pizza World, which opened last November 2015, is run by the trio of Dr. Farzaneh Shamsi, Dr. Shahideh Nikbin and Julie Anne Ghasemi. It gives off a vibe that's part classic pizza parlor (thanks to their décor) and part hang-out place.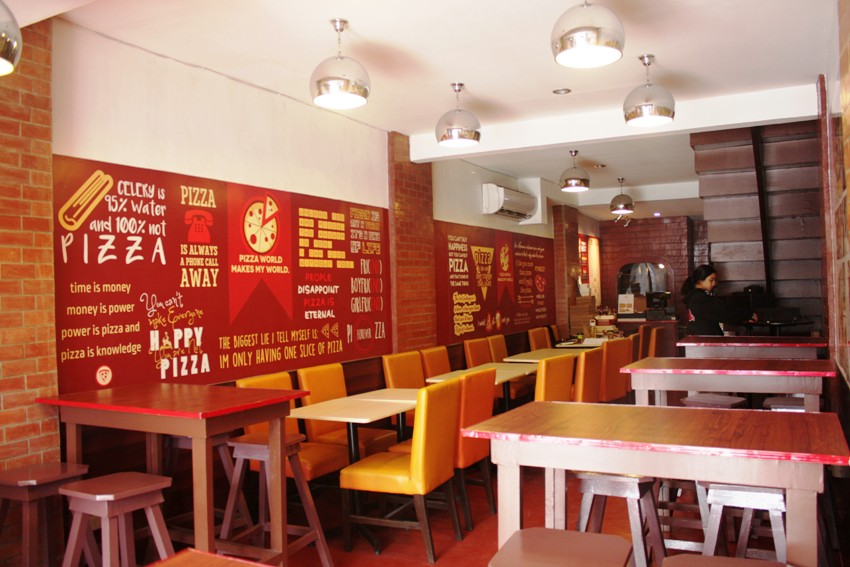 PIZZA PARLOR OR HANG-OUT? You decide. But it's a place you won't leave with an empty stomach.
Their love for pizza shows through not just on their décor but also in their creations. A quick glance at their two-part menu and you'd know they put a lot of attention on their pizzas. Throw in a brick oven and it's heaven for even the most discerning of pizza lovers.
Their approach to pizza is something that you would not expect. Dr. Far calls it Persian-style pizza, which means an emphasis on toppings. They also keep the dough as close to Neapolitan as possible, hence the brick oven. The result is an explosion of flavor in every bite.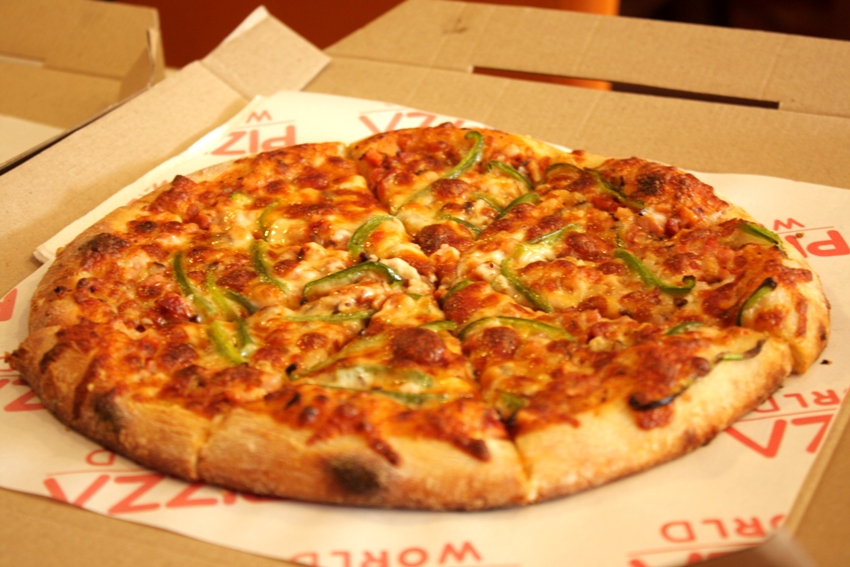 THE PIZZA WORLD SPECIAL. There's really no other way to describe it, so we'll leave it at special-ly good. Starts at P299.
Take their highly recommended Pizza World's Special: a near-Neapolitan crust topped with Hungarian sausage, assorted ham, bell peppers, mushrooms, mozzarella, and Gouda cheese. The savory flavors mix really well with the mozzarella and Gouda. The bell peppers add that extra crunch.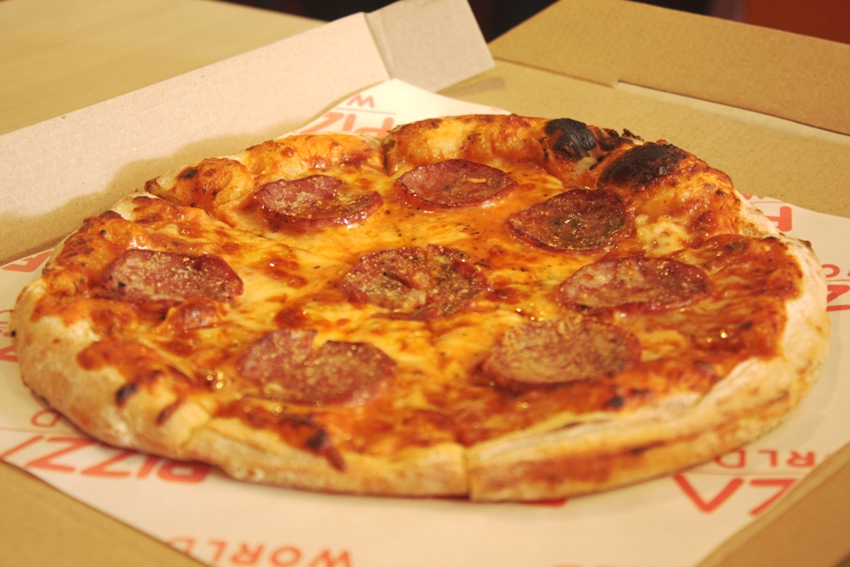 A CLASSIC. Yes, you are looking at a classic pepperoni pizza, but you've never had one this good. Yours for as low as P229.
Pizza's not enough for you? Don't worry, because Pizza World has you covered. Whether you're hungry for wings, fries, pasta, or rice, they have it on the menu, made with the same love they have for everyone's favorite comfort food.
Pizza World is located at 9677 Kamagong Street cor. Chino Roces Avenue, Makati City. They're open Mondays to Saturdays, 11 a.m. to 11 p.m. They also deliver, but only within Makati.
If you're craving for pizza, get one from Pizza World: Makati's best kept secret for pizza lovers.

9677 Kamagong Street cor. Chino Roces Avenue, Makati City

Monday to Saturday, 11 a.m. to 11 p.m.