Ramen Kagetsu Arashi
The long awaited Ramen Kagetsu Arashi has finally opened its very first restaurant in the Philippines! The newly-opened restaurant is located at the 2nd floor of Paseo Center, facing Ayala Triangle.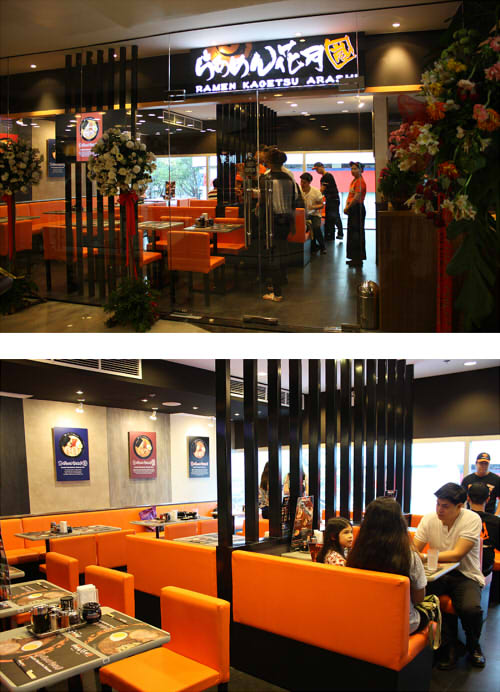 It is one of the largest chains of ramen restaurants in Japan with over 260 branches. Its constantly changing menu offers a variety of ramen, some of which are only seasonal, which attracts ramen fans all over the world.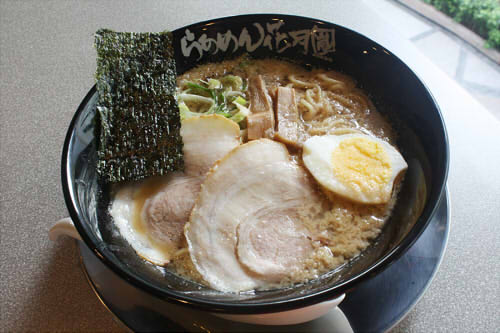 The store is brightly lit and filled with table seats and booths in vibrant color, giving it a modern and retro look and feel that families and couples alike can appreciate.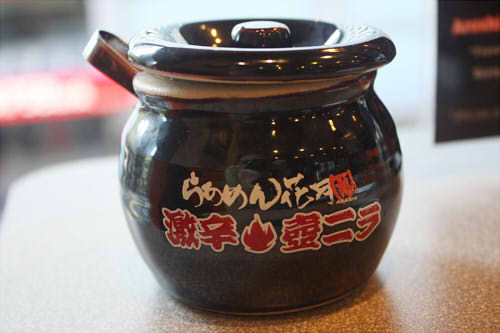 Its signature dish, the Arashi Genkotsu Ramen (P295), has a rich pork base accentuated with fresh garlic. From the first sip, the authentic taste of pork in its full-bodied broth will fill your senses. The secret of their ramen lies in their homemade pork. Various seasonings are placed on the tables, one of which is the "tsubonira" (their very own mix of chili and chives), so people can customize their dish to their liking.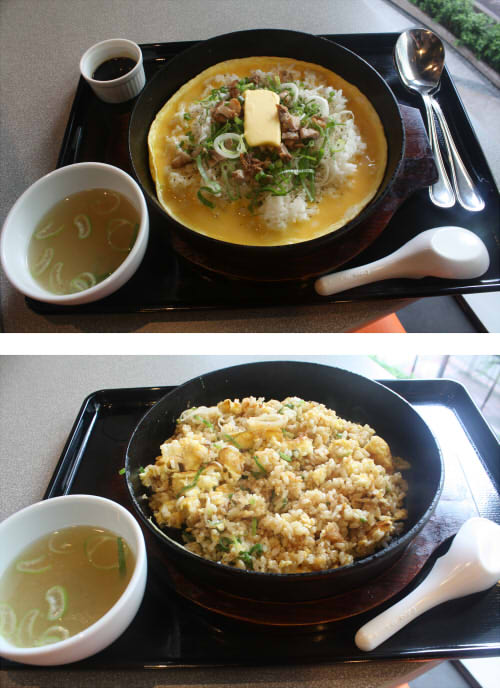 The most popular in Japan, Tepan Itameshi Shoyu (P295), has an irresistible garlic butter flavor with egg and pork that you can mix with rice yourself. Of course, you can also ask the staff to mix it if you don't want to do it yourself.
The aroma of garlic is so evident that it can definitely whet the appetite.
The price is also quite reasonable despite being located at the business district of Paseo de Roxas!
We're definitely looking forward to having lunch or eating here after work!
Get 10% discount when you use your JCB card at Ramen Kagetsu Arashi. More info here.

Unit 205 A, 2/F Paseo Center, Paseo de Roxas, Salcedo Village, Makati

Mondays to Saturdays, 10AM-11PM