Ohsama Ramen
Adding more flavor to the ramen scene
The sister company of the already established and more popular ramen house in Makati City Nihonbashitei, OHSAMA RAMEN which started in January 2015 serves a wide-range selection of delectable ramen especially created to excite more lovers of the iconic noodle staple in and around the metro.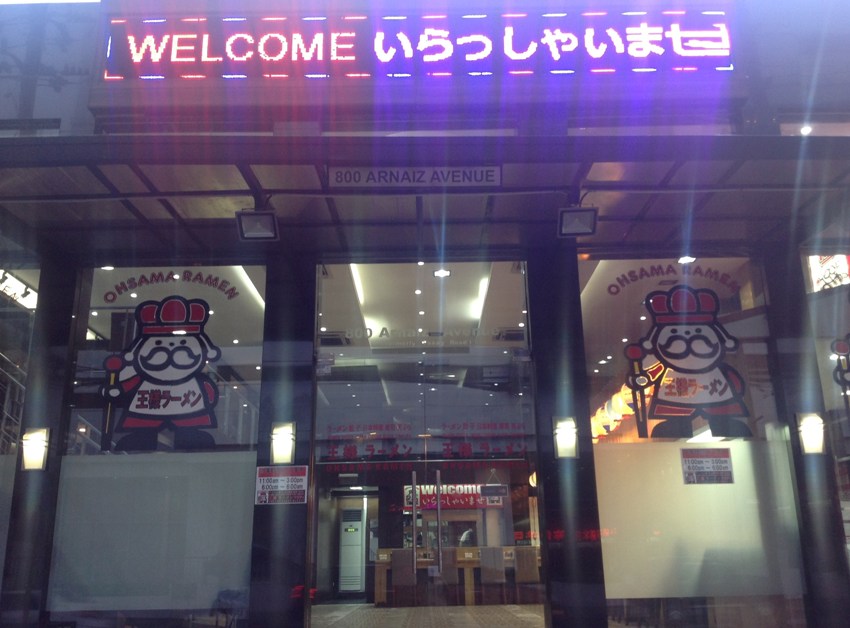 The ramen house's interiors has the Japanese minimalist vibe with its generous space, clean lines, contemporary tables and chairs setting, subdued, easy-on-the-eye colors, high ceiling and roomy loft-type second floor which also has function rooms for small and big events like meetings, birthdays, and other occasions.
The location is also a big draw because it is right along Arnaiz Avenue that is in the vicinity of the Makati CBD. The wait staff associates are always courteous and responsive with their traditional Japanese greeting "Irasshaimase" spoken animatedly as they welcome every customer and guest that comes in.
OHSAMA RAMEN is a place for value-for-money ramen as each piping hot serving comes with generous and flavor-rich ingredients and screams "must-try!"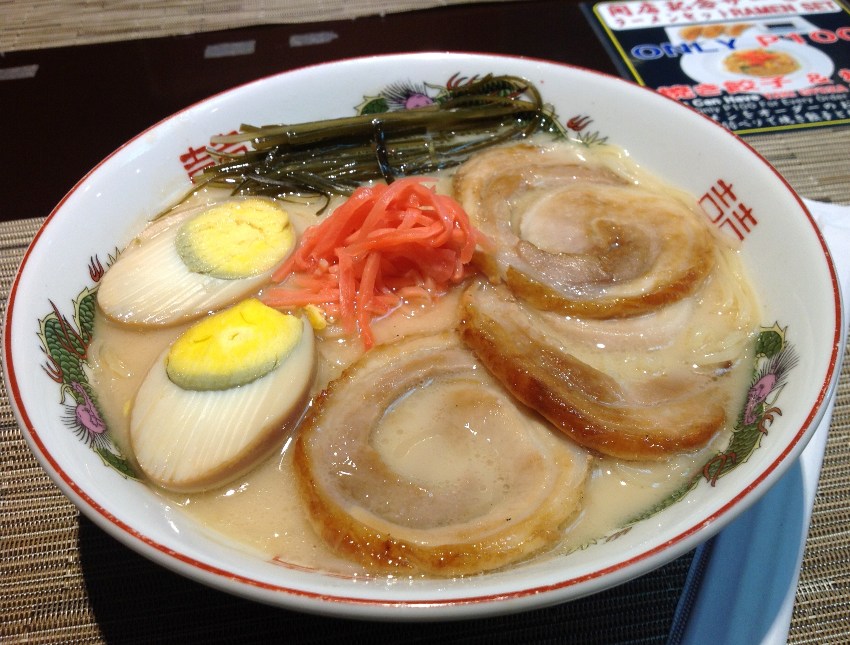 Tonkotsu Ramen or Pork Soup Ramen
One of their ramen masterpieces is the Tonkotsu Ramen or Pork Soup Ramen (P320), a pork bone broth simmered to a thick and creamy, hot and firm noodles soup with boiled egg and fresh conbu and benishoga. The ramen has a good mix of select spices, the right amount of saltiness and the flavorsome special sauce imported from Japan altogether bringing a pleasant ramen experience.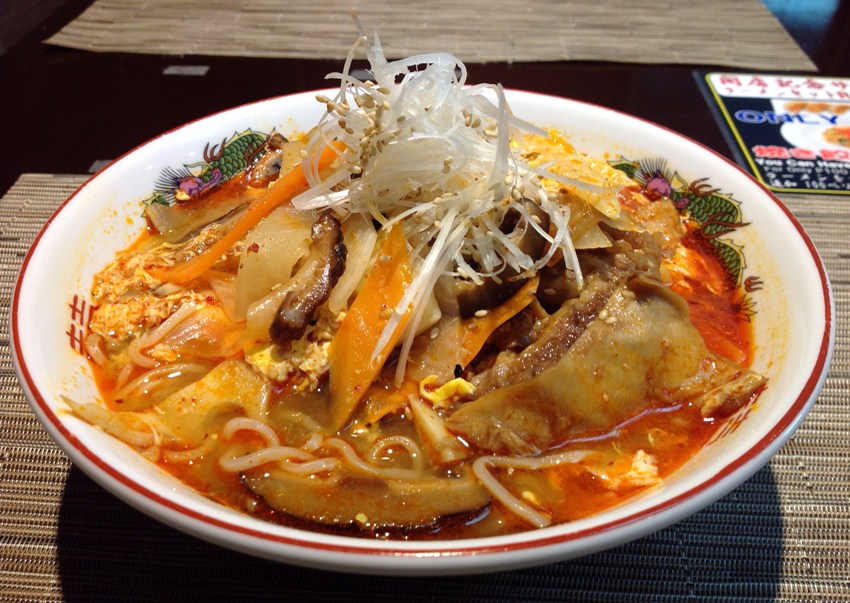 Karubi Ramen or Beef Karubi Ramen Soup
Another best-seller on their menu list is the rich Karubi Ramen or Beef Karubi Soup Ramen (P320), a pleasurably unique ramen that is made rich by the beefy and spicy flavor combo. The ramen's soup is infused with the interesting interplay of flavors from karubi leeks, radish, carrots, shitake and the beef sans ligaments that is perfectly tender.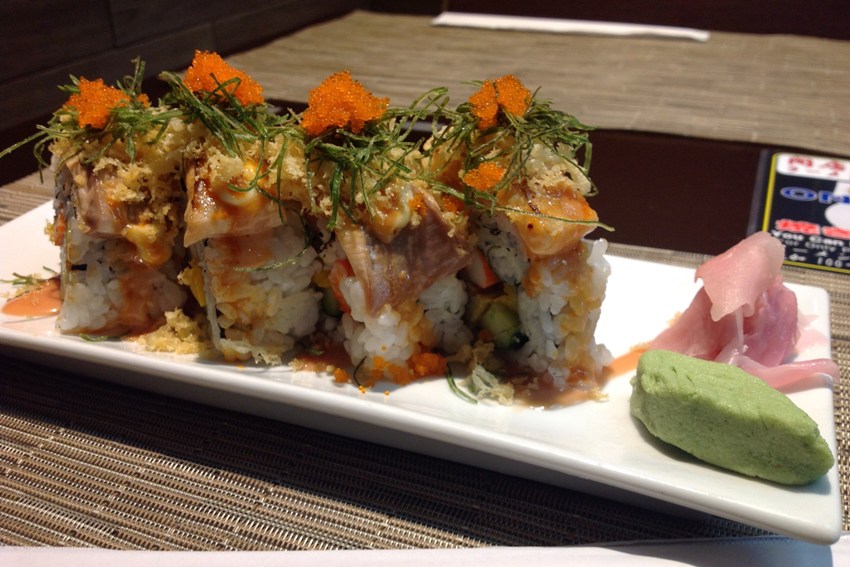 Salmon Volcano Roll
A popular Japanese dish in the sushi and maki menu is the appetizing and intricately created Salmon Volcano Roll (P280). This best-seller palate pleaser has the cooked rice roll topped with some tempura flakes over layers of salmon fish and mango cuts, complemented with wasabi and homemade soy sauce. The cold tea served with the meal also bursts with refreshing flavor.
Ohsama Ramen also serves other all-time Japanese favorites like Tempura, Gyoza and Chahan (Japanese Rice), Ippin Ryouri, Rice Bowl with Soup, Agemono, Sushi Roll and Oshizusi, Sushi Mori and Donmono.
With these offerings, it's time to treat yourself to some ramen excitement at Ohsama Ramen House.
–
Article and photos by Adrian Pempena
Edited by Ingrid Soriano

800 A. Arnaiz Avenue, San Lorenzo, Makati City

+632 729-2516/ +632 893-6737

Open Daily 11am to 3pm and 6pm to 6am