Mazza in Makati: Middle Eastern faves at reasonable prices
There is a new hole-in-the-wall in Makati's central business district that's hiding right under your very nose!
If you're craving for a flavorful sustenance, just walk or drive along Dela Rosa Street to see Mazza at the ground floor of Solaris Building, just a stone's throw away from Greenbelt and other prime office buildings.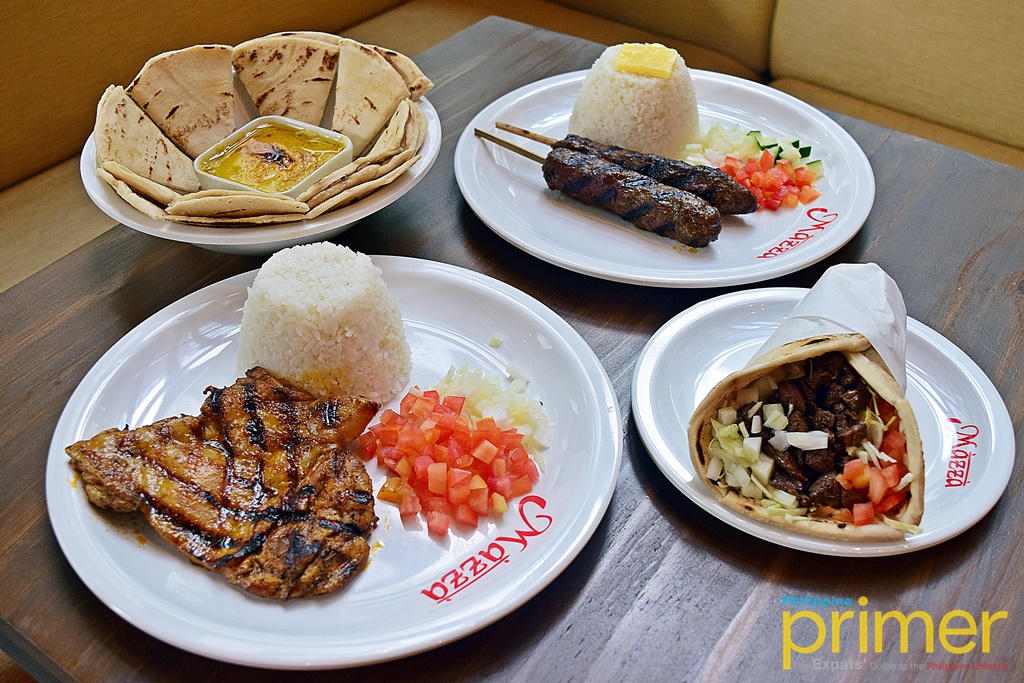 Inside Mazza, the air is heavy with the smell of grilled meat and pungent spices that will instantly make you drool. The atmosphere is casual and vibrant because of the high ceiling and glass panes that welcome a lot of sunlight during the day. The background music is a mix of Western popular songs and, from time to time, rhythmic songs that remind one of the streets of Morocco or the skyscrapers of Dubai.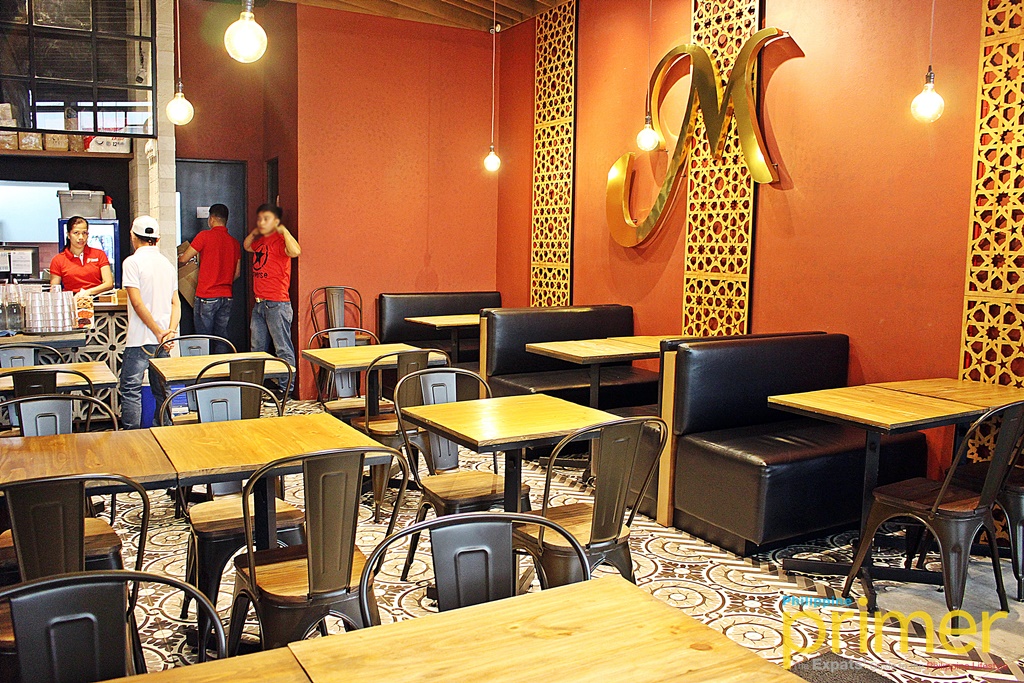 Although owned by a Filipino group of friends with a culinary background, Mazza presents a menu that has been thoughtfully curated to satisfy foodies that crave meaty and spicy dishes. Their food offerings include the best of Middle Eastern cuisine, like kebabs, shawarma, grilled meat, and pita that use a lot of distinct spices.
One of our favorites is Two-piece Beef Kebab Meal, a serving that consists of two kebab sticks with buttered rice, cucumber, onions, and tomatoes. Their kebab is made kofta-style, like the ones you would find on Moroccan streets. The ground beef is mixed with different spices and formed into a skewer and then grilled.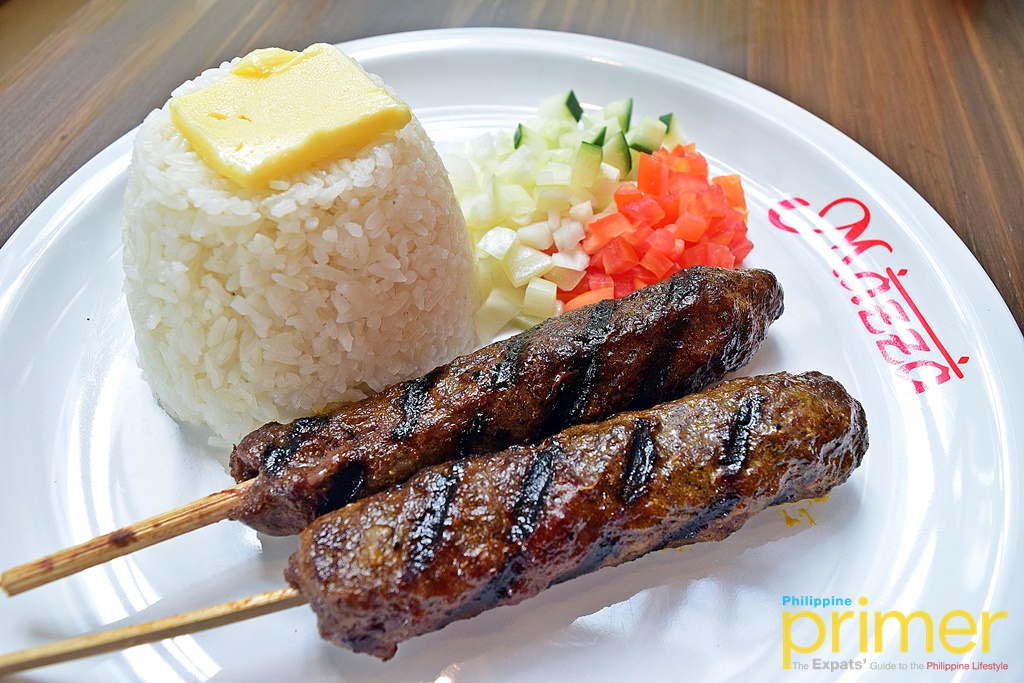 Two-piece Beef Kebab Meal (Php 130)
If you like something more diet-friendly but still heavy with flavors, we recommend the Chicken Tandoori Meal, made with grilled chicken thigh quarter fillet marinated in special spices and served with rice, onions, and tomatoes. If you're not a big eater, you can even share this dish with a friend and still be satisfied.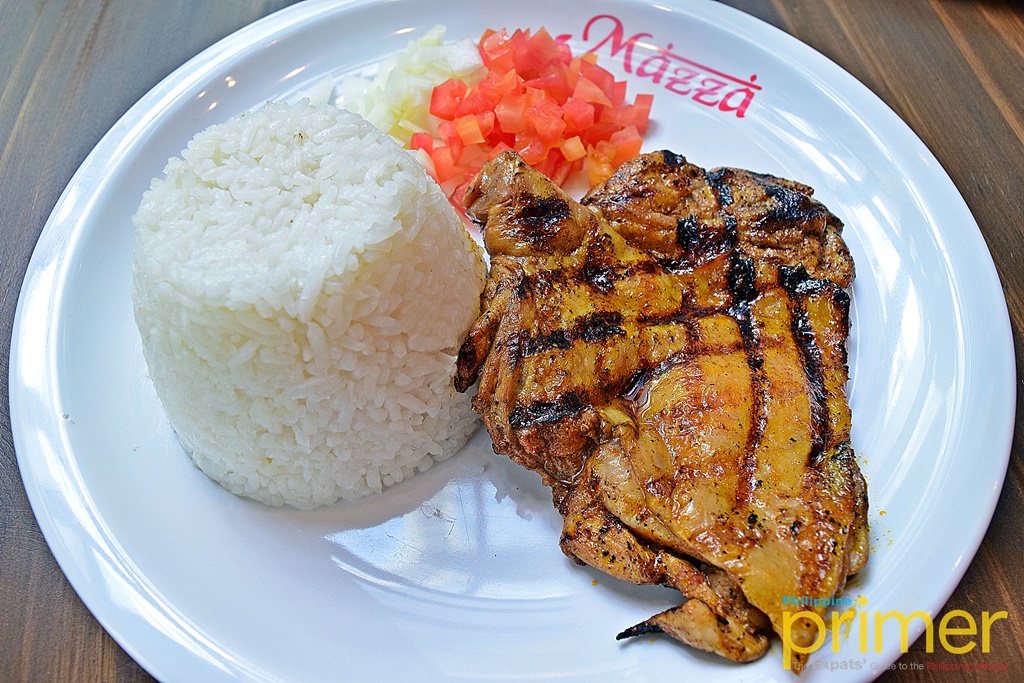 Chicken Tandoori Meal (Php 160)
Another must-try is their Beef Shawarma Wrap, made with little cuts of beef marinated in spices, mixed with cabbage, onions, and tomatoes, all wrapped in pita bread. The beef chunks are tender and tasty, balanced by the light taste of veggies and pita.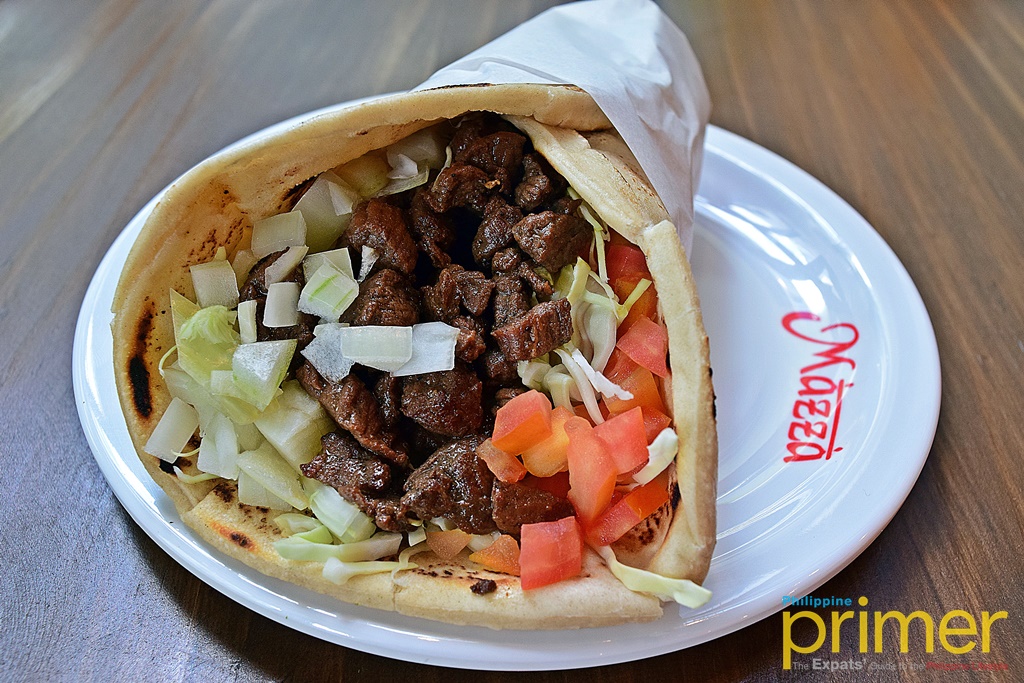 Beef Shawarma Wrap (Php 120)
Their Grilled Pita with Jalapeno Hummus, meanwhile, is a perfect snack or light meal alternative for the health-conscious. The slight spiciness of their very own homemade dip makes this dish exciting.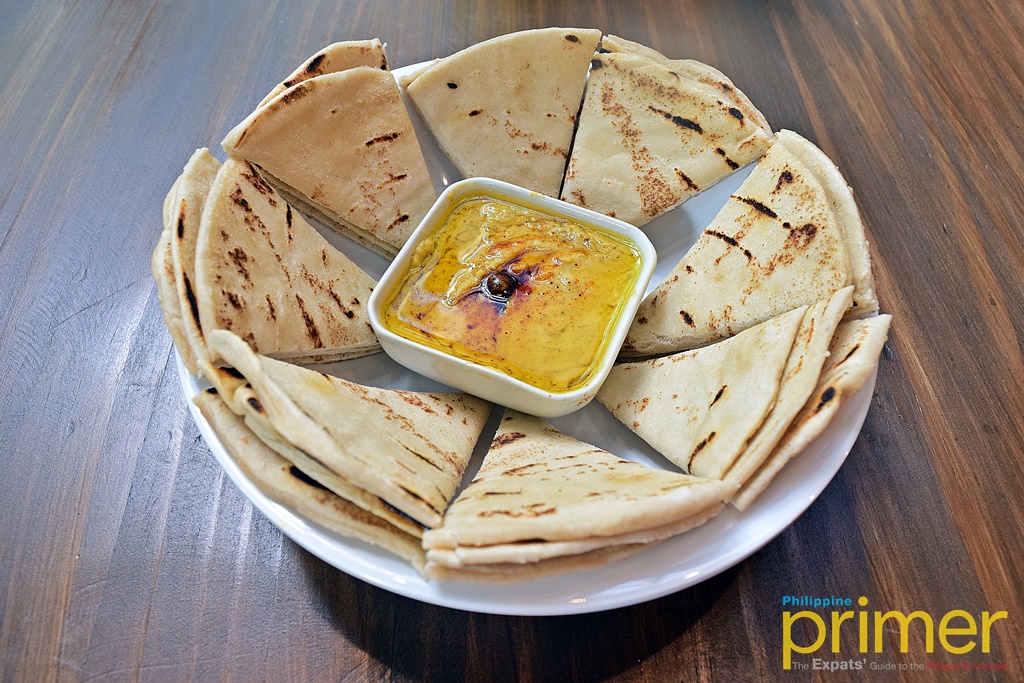 Grilled Pita with Jalapeno Hummus (Php 115)
With Mazza's generous servings and reasonable prices, this hole-in-the-wall makes for an ideal hangout after work to share some enjoyable meals with colleagues and friends. They are also open past midnight, so the place is ideal for those looking for a late night hangout that's not difficult to find. They also offer some local beers to go with your Middle Eastern meal; a perfect combination to let you unwind after work.
---
Written by Rizelle "Rei" Leaño
General Information
Ground Floor, Solaris Building, Dela Rosa St., Makati City
(02)774-5910
11 a.m. - 3 a.m. (Mon. to Fri.)