Hole in the Wall: Manila's Most Celebrated Food Hall
The communal dining scene in Hole in the Wall will make you love it even more.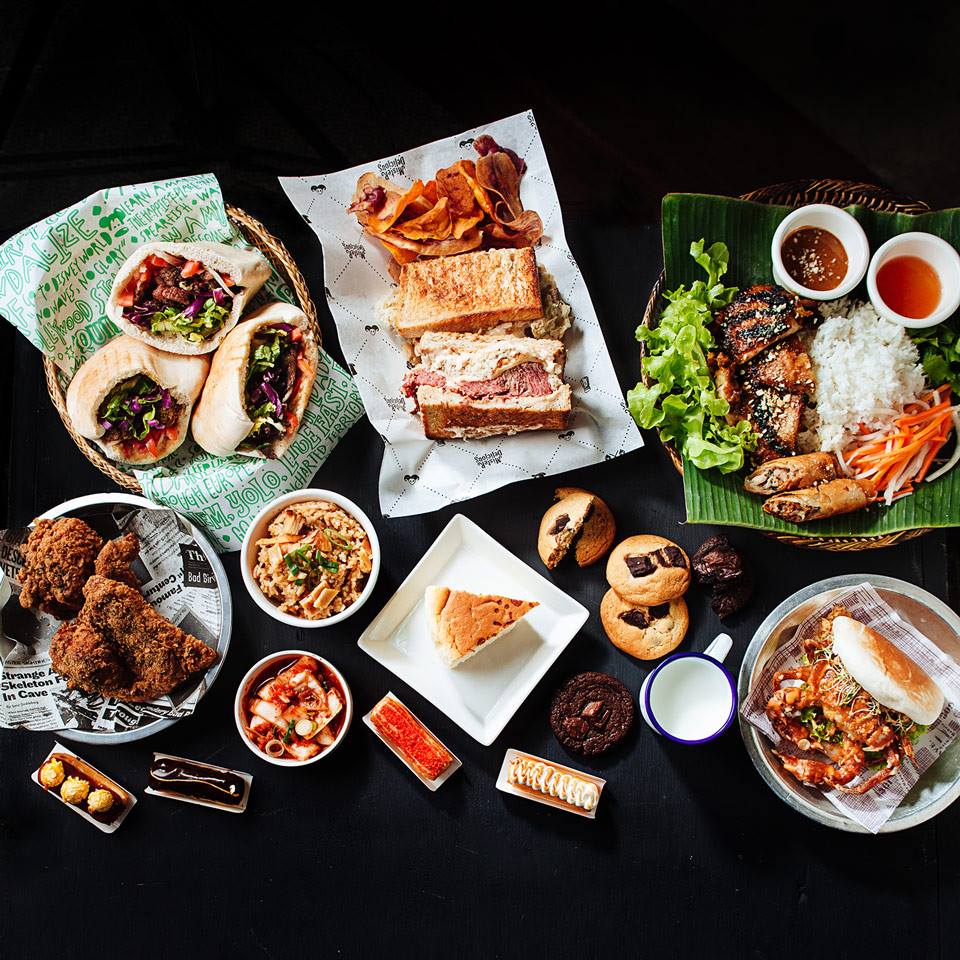 HOLE IN THE WALL. This is Manila's Most Celebrated Food Hall found in Makati City. Photo grabbed from Hole in the Wall's Facebook page
Hole in the Wall is one of the most sought-after places in Makati because of its bustling culinary scene. People come in here to check out the variety of eateries they can choose to get their meals from, all while dining in their 500-seater food hall.
Hole in the Wall was conceptualized by Charles Paw and his chef partners, who wanted to bring a "unique food experience" in Manila. With the place's woody texture and hipster-looking interiors, you'd know that it's not the ordinary plain restaurant you go to. They have different kinds of chairs to fit each diner's personality, which also makes for a comfortable experience.

BAD BIRD AND POSPORO. Check out Bad Bird's Umami Fried Chicken and Posporo's quesadilla for some food-lovin' time.
Each of Hole in the Wall's eateries can really satisfy every foodie's heart, as it is meant to bring out the best when it comes to the culinary scene, exclusively found at the place. They have Bad Bird for Umami Fried Chicken, Mr. Delicious for those who like smoked meats and sandwiches, The Beef for enormous burgers, Posporo for Taqueria Filipina, Liberation Shawarma for well, shawarma, Scout's Honor for craft cookies, Green Cheese for Japanese cheesecakes and Green Tea, Garde Manger for cold and fresh kitchen, and Serious dough for some serious pizza goodness.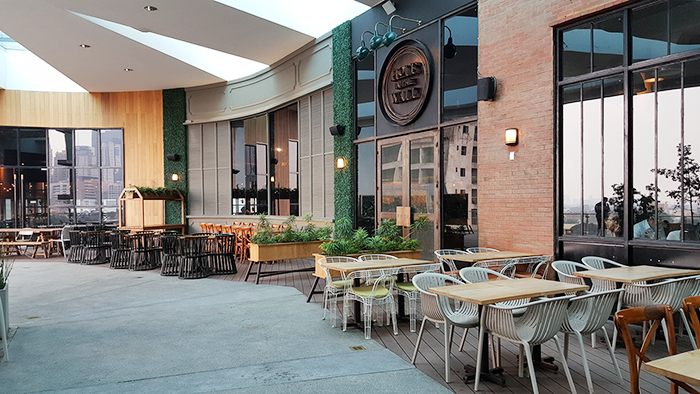 HOLE VIEW. See the outdoor seats that you can also use.
Hole in the Wall is a go-to place for people who can't decide what to eat. Inside the place you'll be welcomed by different dishes making you leave the restaurant with a satisfied tummy from eating food that's worth the price. Tag your foodie friends along with you and savor the goodness of Hole in the Wall meals!
All photos are grabbed from Hole in the Wall PH's Facebook page

4/F Century Mall, Kalayaan cor. Salamanca St., Poblacion, Makati City, Metro Manila

11:00 am to 10:00 pm (Monday to Thursday, Sunday); 11:00 am to 12:00 am (Friday to Saturday)