Kagura in Little Tokyo: Where to Get Best-Tasting Okonomiyaki
One of the much-loved Japanese street food to ever come here in the Philippines would be okonomiyaki. These Japanese savory pancakes, often filled with a delicious combination of onion, meat or octopus/squid/shrimp, and vegetables, are a favorite among other Japanese snacks.
In Little Tokyo, Kagura is popular for the said dish and has become the go-to place for okonomiyaki and the varieties that go with it. Their Okonomiyaki Special (no noodles Php 460, with noodles Php 490) is available with many different toppings to choose from, such as pork, squid, octopus, shrimp, and even cheese!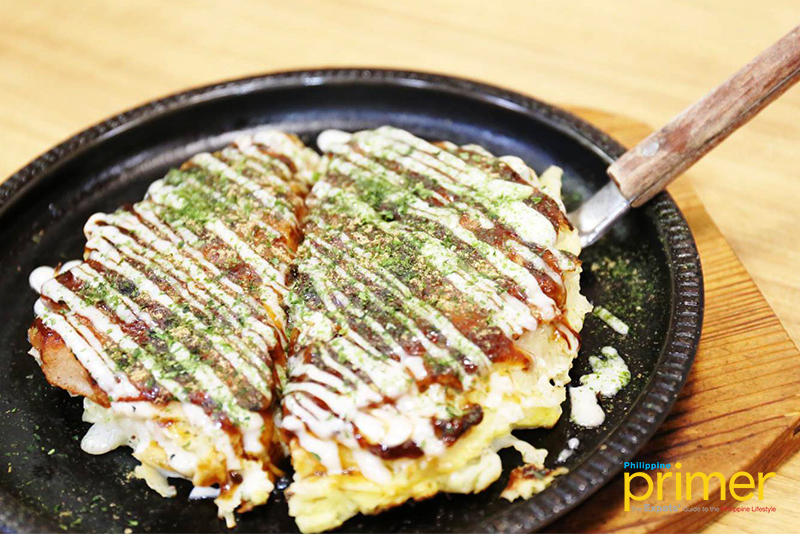 Okonomiyaki Special (no noodles P hp 460)
Firstly, the egg is mixed with vegetables and your chosen toppings and fried on a hot pan. This thick pancake is then topped with sweet okonomiyaki sauce, mayonnaise, a generous drizzle of seaweed flakes and bonito flakes. Every bite is a complex mix of crunchy and juicy you won't forget even after leaving Little Tokyo.
You can also customize your okonomiyaki by adding additional toppings, or include noodles into the mixture, and even add gooey cheese to make it interesting! Other dishes available are the Tonpeiyaki which is sauteed pork in an egg roll and the Sauce Yakisoba which is fried noodles with pork and sweet okonomiyaki sauce.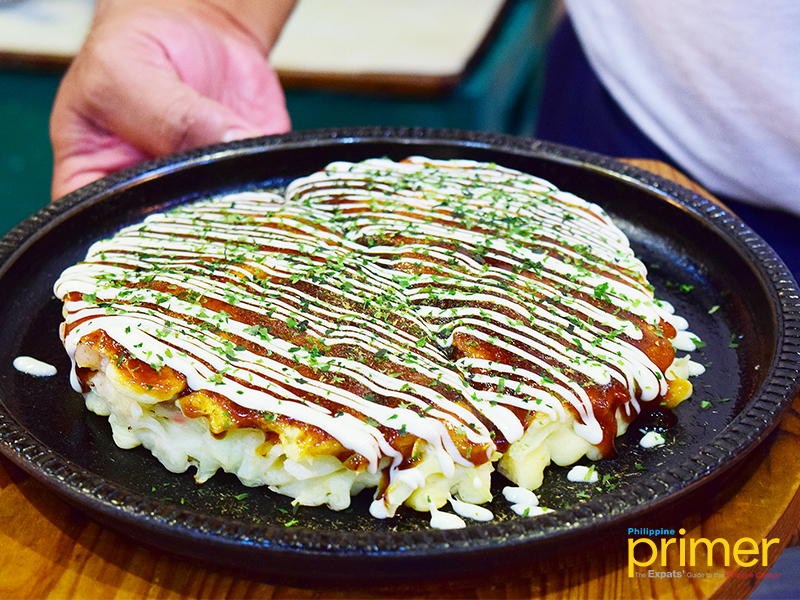 Another unique trait that has made Kagura famous is that the Manila Moukokai (Manila Fierce Tiger) gathers to watch baseball games of the Hanshin Tigers, a Japanese professional baseball team from Nishinomiya, Japan. The restaurant is decorated with many of the Tigers merchandise!
Inside their little restaurant, you can see the Japanese master and his assistants prepare the food in front of you. In this open kitchen setting, you'll know your food is made and guaranteed fresh.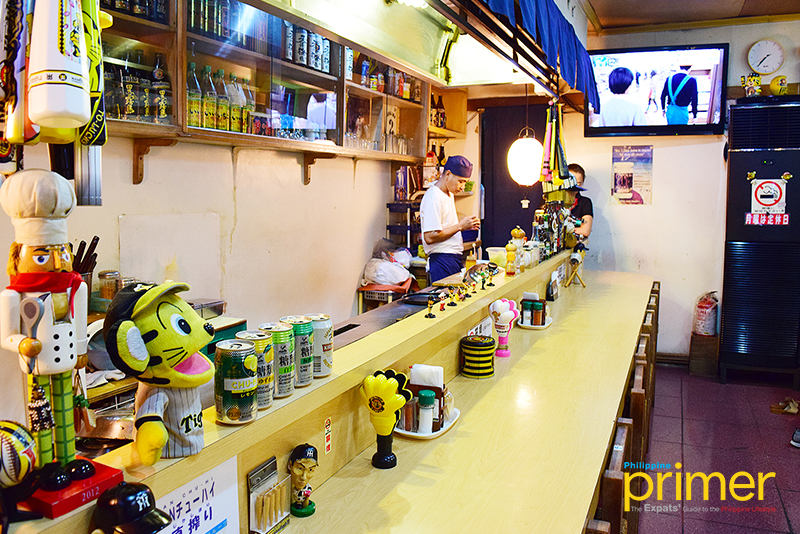 You can see the food being prepared at the counter.
Despite being technically a pancake, a serving of okonomiyaki can be very filling especially when personalized at Kagura in Little Tokyo. So make sure to come here at lunch or dinner for a hearty serving of Japanese pancake!
Store Information
Little Tokyo, Chino Roces Ave, Pasong Tamo Cor. Amorsolo St, Legazpi Village, Makati City
02-894-3856
11:30 am- 3:00 pm; 6:00 pm- 10:30 pm
Monday
Cash