Swagat in Amorsolo Makati
A small Indian restaurant in Legaspi Village, Swagat Indian Cuisine is now at the first floor of The Columns in Makati. With the same taste as the old store, experience Indian home cooking that is fresh and tasty.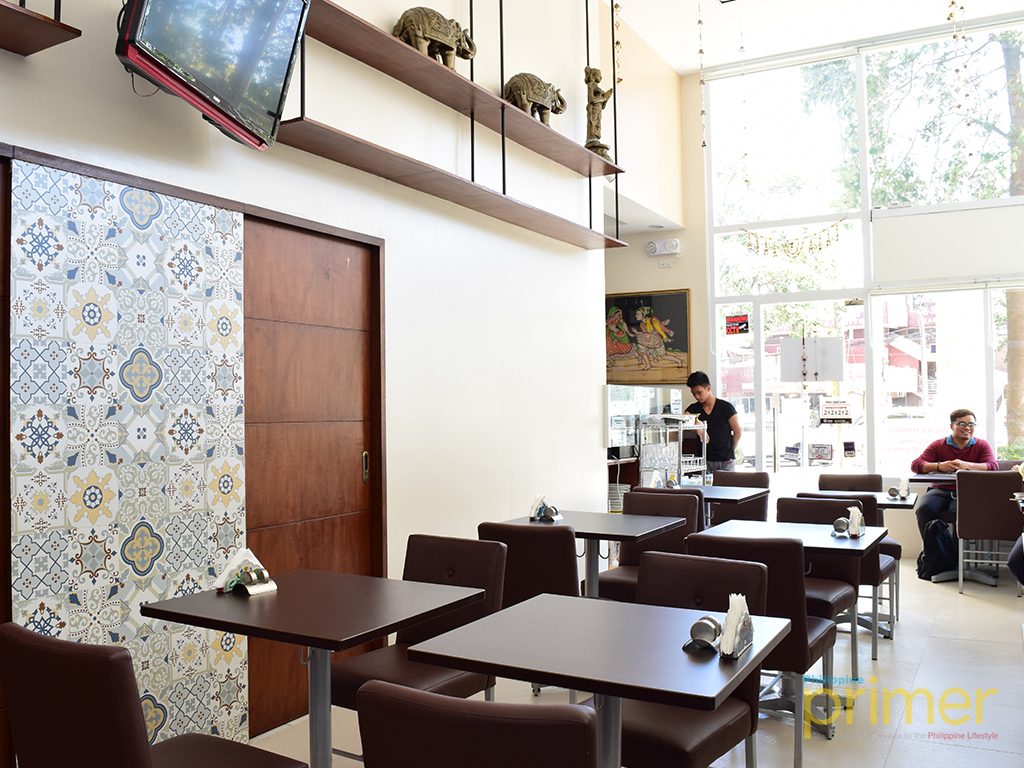 Swagat is Hindi for 'welcome'. With the restaurant's modern but homey ambiance, the restaurant welcomes guests with their trademark Indian hospitality and attention to detail. Every visit to Swagat is a cultural encounter with one of the world's greatest civilizations.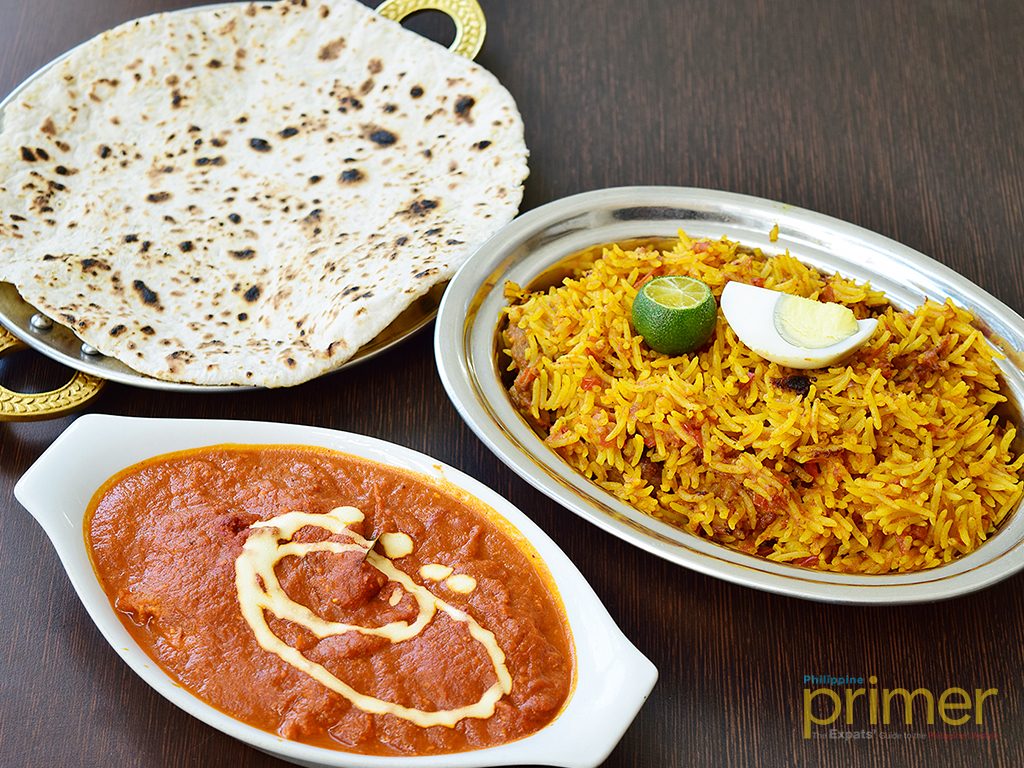 Garlic Naan (top left, Php 60) tastes juicy when combined with curry. Sangam Biryani (right, Php 225) and Chicken Tikka Masala (bottom left, Php 250)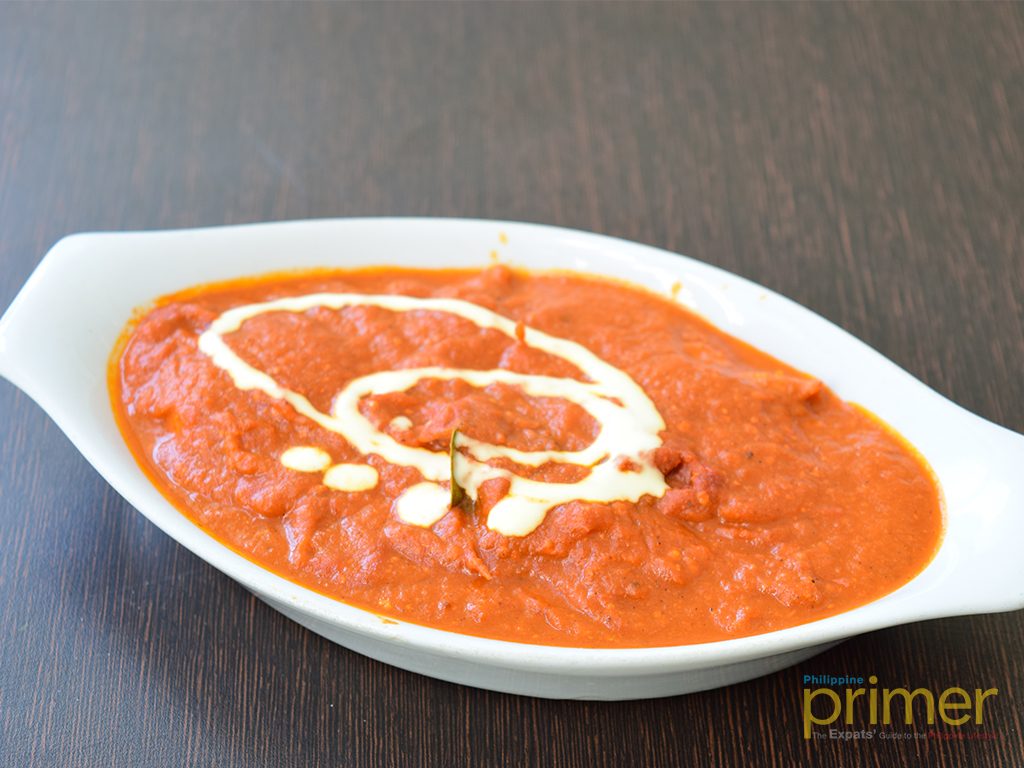 Chicken Tikka Masala: a dish that lets you feel the commitment and politeness of the maker
With Indian owners and chef, Swagat offers a unique culinary journey to incredible India. Their Chicken Tikka Masala (marinated chicken with yogurt and spices, curry with chicken tikka baked in a pot called tandoor) is soft and is full of umami flavor. The slowly simmered roux is mild and sweet, with the fragrant spices kicking in after a while. The curry has a mellow taste and is great for customers who do not prefer spicy foods.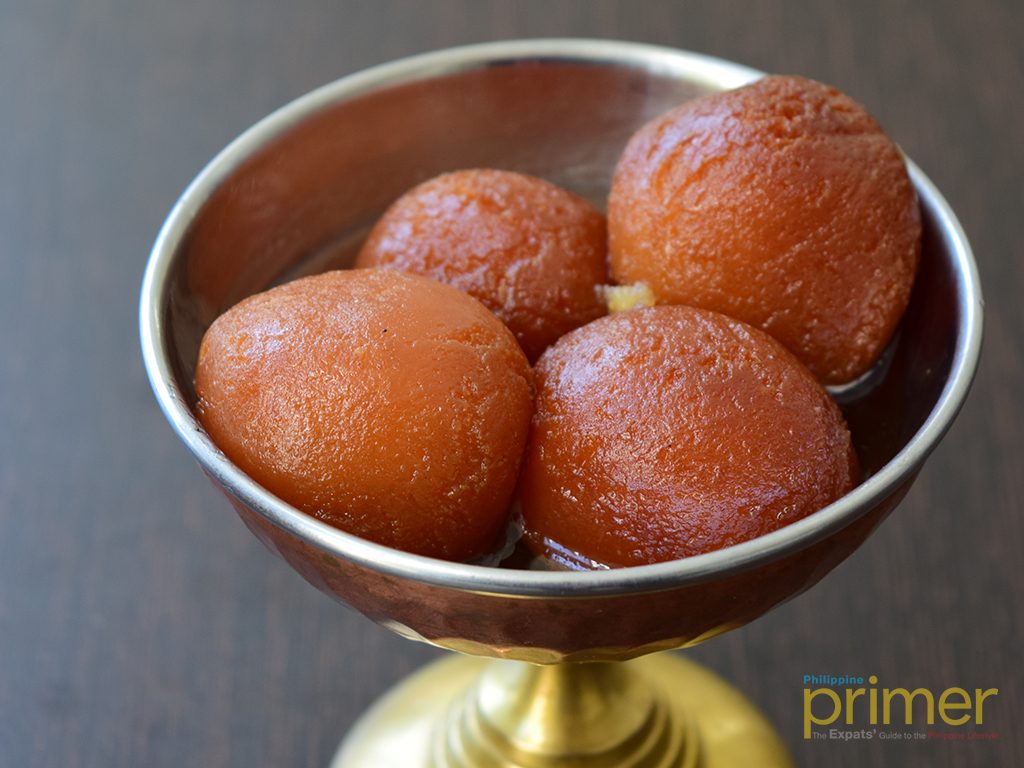 Indian dessert, Gulab Jamun (Php 70) that Swagat highly recommends
Clean and simple, the dishes from India will surely satisfy your taste for the unique. Visit Swagat Indian Cuisine soon in their new home at The Columns Legaspi Village, Amorsolo St. corner Arnaiz Ave., Legaspi Village, Makati City.
---
This also appears in Volume 123 of Philippine Primer Japanese magazine.
General Information
Unit 4, Ground Floor, The Columns Legaspi Village, Amorsolo Street corner Arnaiz Avenue, Legaspi Village, Makati City
02-989-7199
0917-634-8899
11:00 am - 11:00 pm, Monday - Sunday
swagatindiancuisineph@gmail.com