Blind Pig: The First Speakeasy Bar in the Philippines
It's hardly a state secret that speakeasy bars are a trend in the Philippines nowadays, but there's one that may be entitled to be called as the father of all.
Opened back in the good ol' 2011, Blind Pig is the first speakeasy bar that started the history in the whole country.
Its owner actually got the concept from a speakeasy bar in New York City called Milk & Honey. He loved the place so much, hence opened a complete replica in Makati City.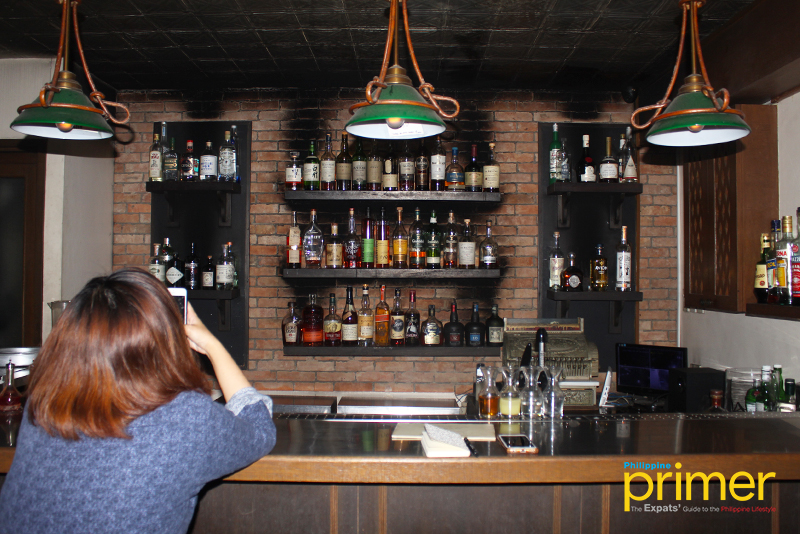 Now you may ask, why "Blind Pig"? Well, back in the 1920s when there was a booze-ban in America, people still had secret bars around called "speakeasy," which was also known as "blind pig". The owner wanted to retain the concept of people not wanting to get caught while drinking.
As for the menu, it's highly experimental—some are even modified requests of customers. They focus on comfort bites that are perfect to pair with cocktails, somewhere in between light and heavy. Note that they don't serve dinner here, though.
Start with the crowd-favorite Rosemary Popcorn (Php 305), which is just perfect for a light yet sophisticated snack. Whoever said popcorn is just cheese and barbecue?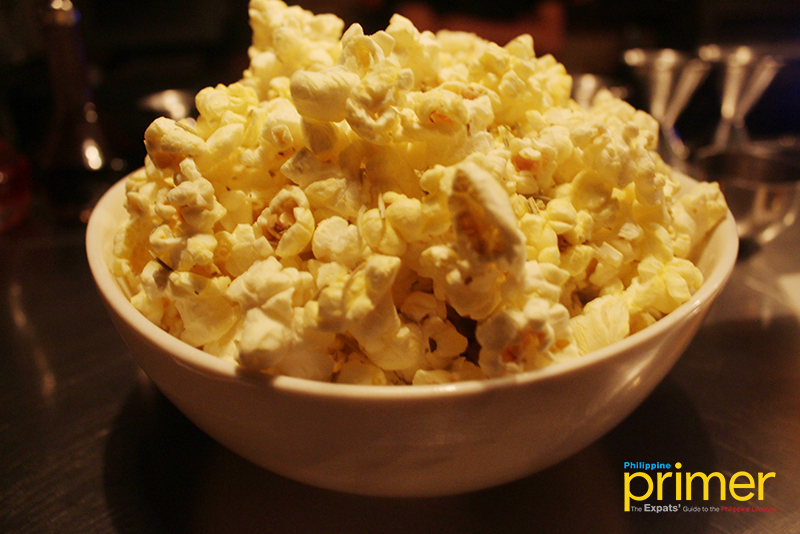 Rosemary Popcorn (Php 305)
The Applewood Smoked Salted Egg Fish Skin (Php 370), meanwhile, really gives off a strong seafood flavor, while the English Bacon Rolls (Php 430) gives off both salty and sweet.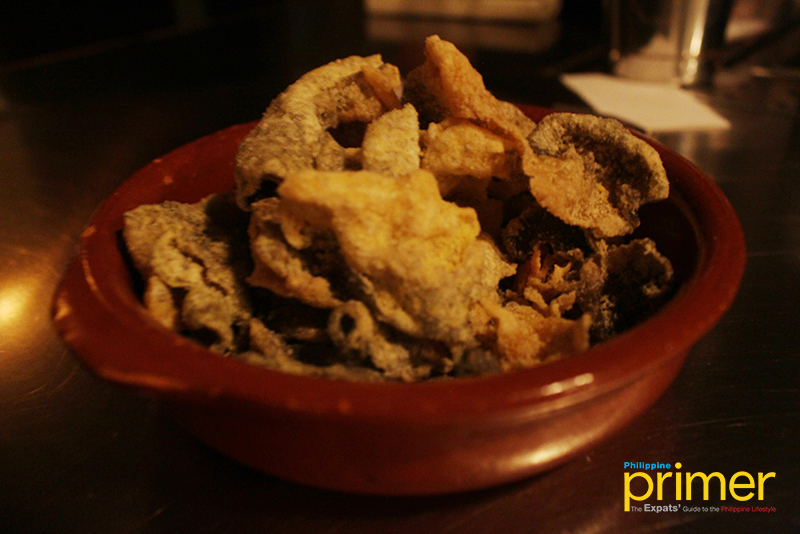 Applewood Smoked Salted Egg Fish Skin (Php 370)
You'll definitely taste the bacon upon the first bite, but the dates inside it will melt in your mouth. This roll is surely our favorite.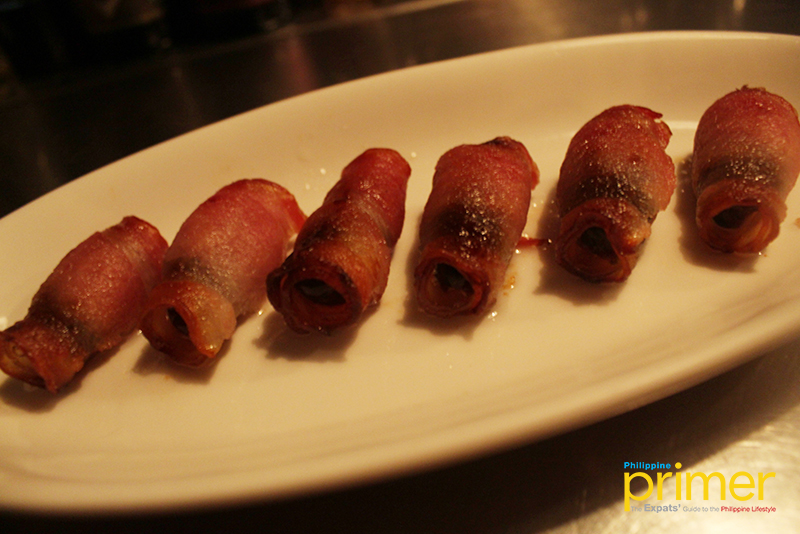 English Bacon Rolls (Php 430) 
The main star, of course, is their wide array of alcoholic beverages. You'd want to try their Wry Grin (Php 700), a mixture of Sazerac rye whiskey, Fernet Branca, fresh lemon chunks, sugar syrup, and fresh mint. It's the perfect balance of citrus and minty.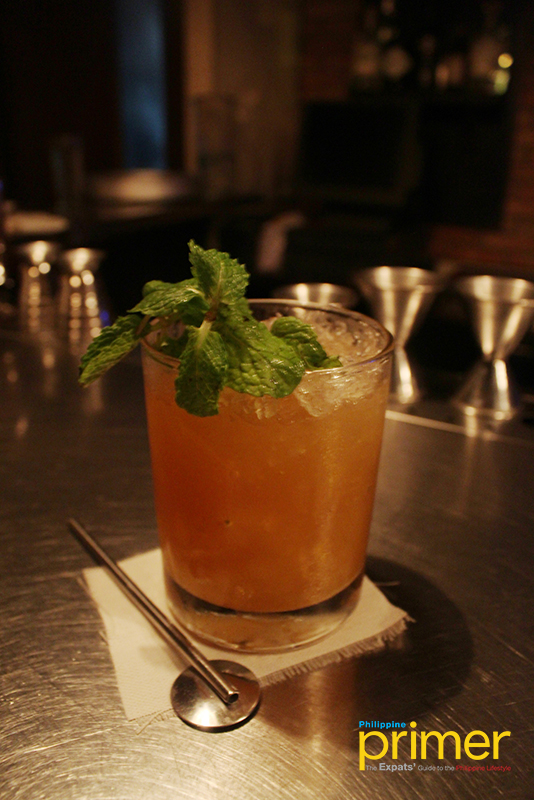 Wry Grin (Php 700)
Smokey Old Bastard (Php 700), on the other hand, is comprised of Ardbeg 10-year-old Islay Scotch, cigar-infused maple syrup, Peychaud's Bitters, and orange smoke. This is one of the best-sellers, so you may not want to skip it.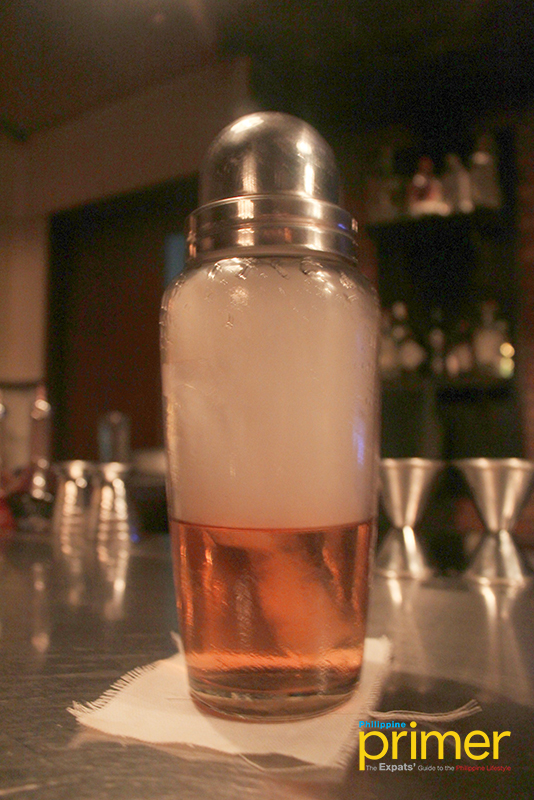 Smokey Old Bastard (Php 700)
But if you're in for some adventure, you can also try the Bartender's Choice (starting at Php 395), wherein you let the bartender craft the cocktail for you. He'll start by asking you about your usual drink, your preferences, even allergies. You can also tell a quick story about how bad your day was, and he'll gladly brew something that will fit your mood.
Eight years later, Blind Pig still remained its humble concept. In fact, if you Google the bar right now, you won't see much information about it as it wants to keep the quiet and mysterious vibe.
You won't really notice that there's a bar hiding inside if not for the braille. The interior will also remind you of the old NYC with its dim light, vintage decorations, and soft old music—kind of like entering a time warp. Lighting is very dim so as to keep up with the theme of secrecy, but you'll get the hang of it after a while.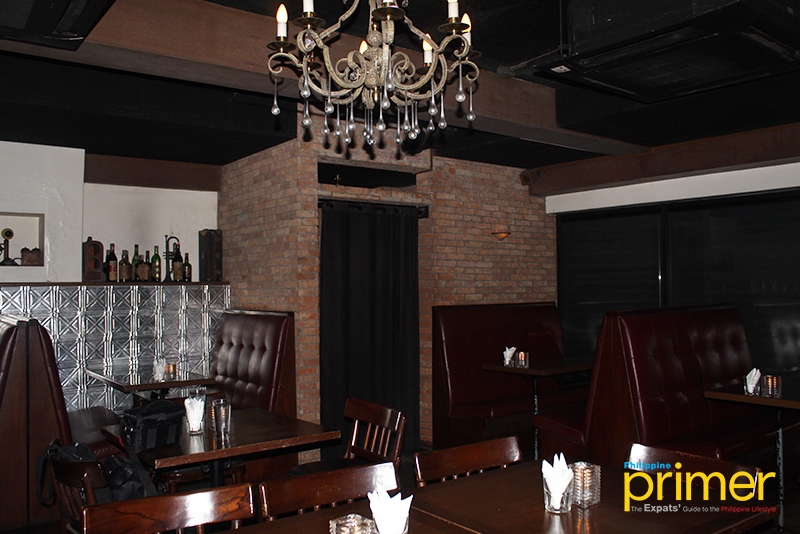 The loyal customers themselves want to keep the place a secret haven. Another interesting trivia is that owners of some of the most popular speakeasy bars nowadays are actually one of the frequent-goers of Blind Pig before. And yet, these owners still return to Blind Pig when they want to escape the real world.
To wrap it up—people who know their alcohol will undoubtedly love what the Blind Pig has to offer.
How to get here
By car: From Ayala Avenue, head north then make a turn to VA Rufino St. Go straight, then turn left onto Salcedo. Blind Pig resides in Valuepoint Executive Apartments.
By public transport: Take a P2P going to Greenbelt. Walk towards Gamboa Street along Paseo de Roxas, then turn left onto Salcedo.

227, Salcedo, Legazpi Village, Makati City
Restaurant Menu
You can scroll the image left and right.