Prohibition Liquor Lounge in Makati: A Prohibition bar hidden in plain sight
Malls usually have a problem hiding any of their stores, but Prohibition Liquor Lounge at Greenbelt 3 is an entirely different story.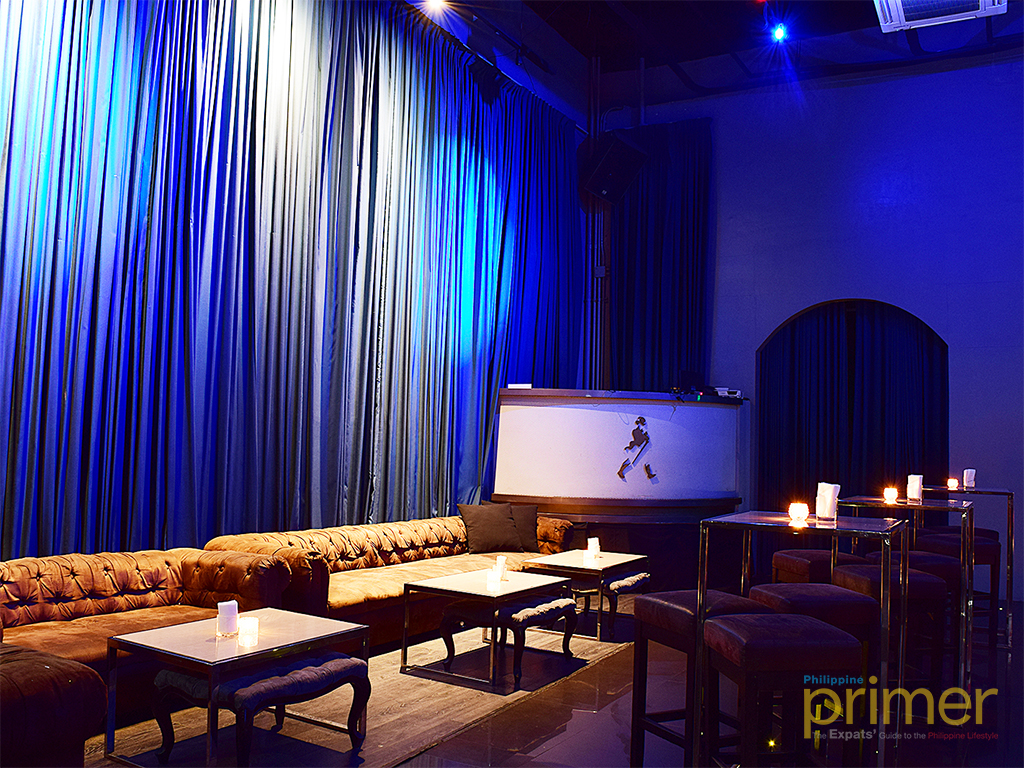 Tucked away somewhere inside Dillingers 1903, Prohibition Liquor Lounge is an exclusive VIP lounge unlike any you've come across in Manila. Found behind a fire exit door at Dillingers', they offer top notch food from Dillingers' and designer cocktails made by a New York-based mixologist who's won several bartending championships.
Also read: Dillingers 1903 Steak and Brew: Large and delicious, just the way you like it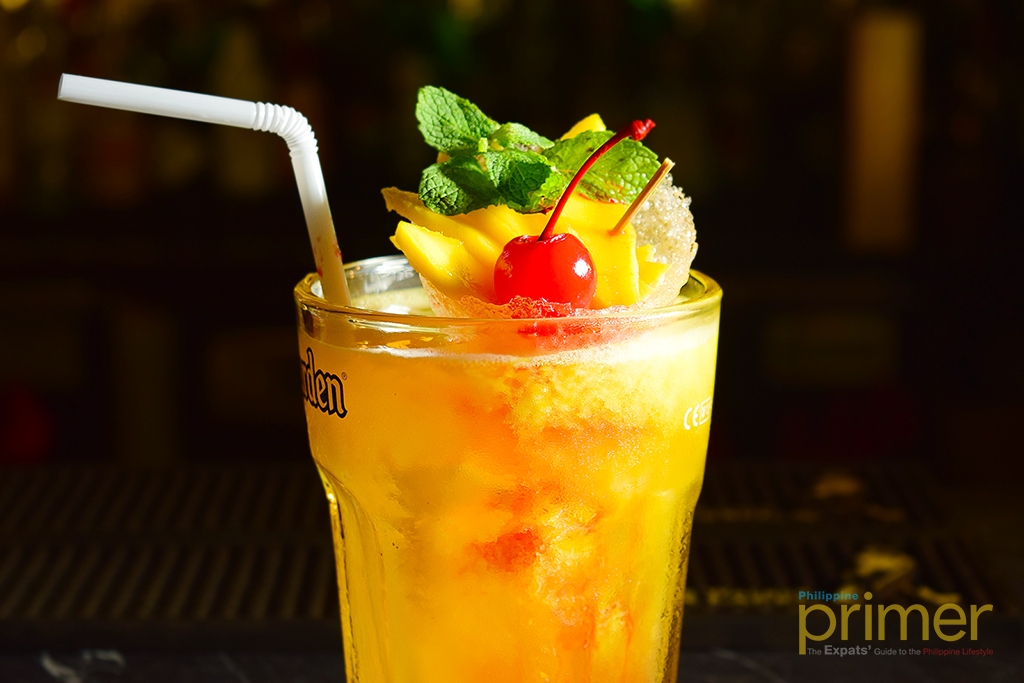 MANGAVE. For only Php 345, your lady friends can enjoy this classy ladies drink.
If you're bringing your lady friends along with you, we highly recommend getting the Mangave, a fruity ladies drink made with fresh mango, lime juice, and agave syrup.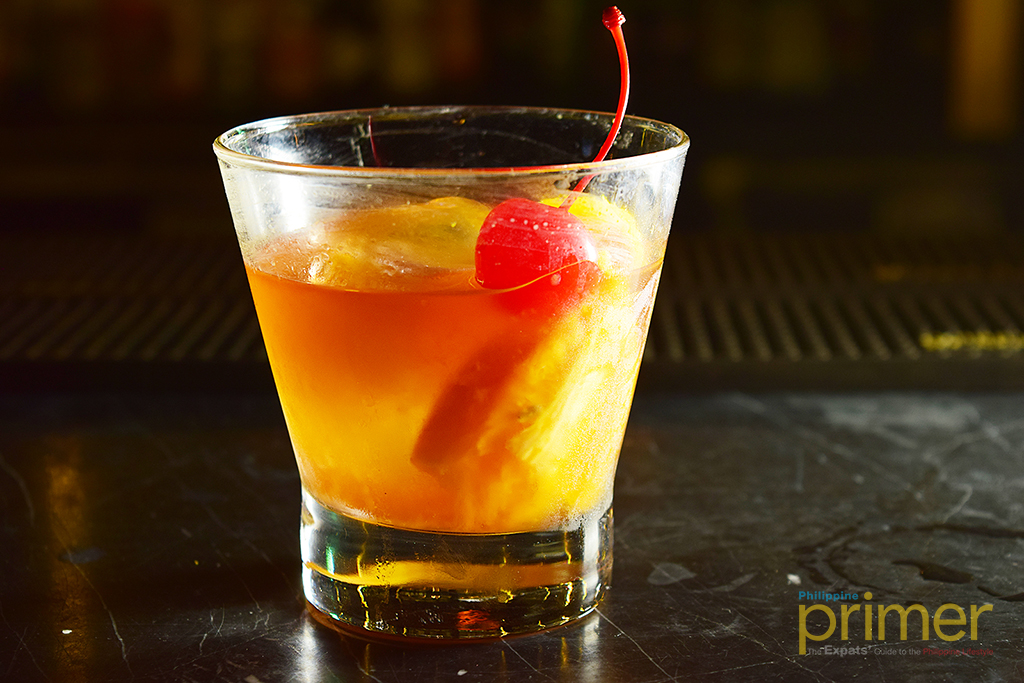 OLD FASHIONED. The name may literally be old fashioned, but it's a tried and tested classic cocktail for only P345.
Going in solo or bringing a couple of your drinking buddies? Try their Old Fashioned, made with Makers Mark Whiskey, cherry syrup, and an orange slice.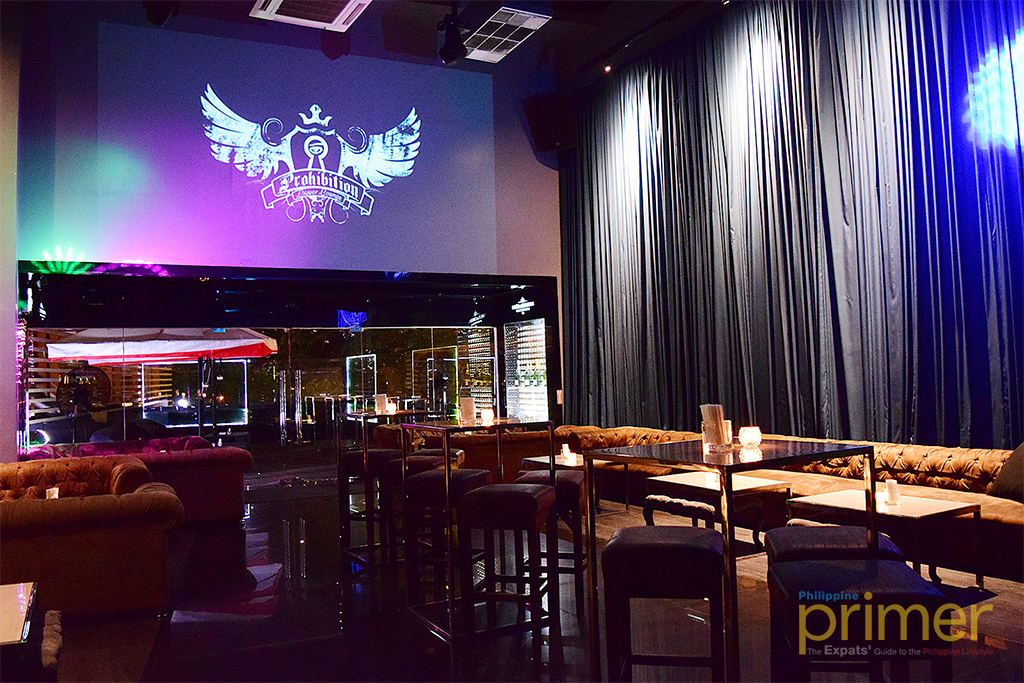 THE SCENE KICKS UP EVERY WEEKEND. That's Friday and Saturday for you.
You'll truly feel like you're in the 1920s, also known as the Prohibition Era, thanks to how the bar is laid out. It's got a very relaxed, classy atmosphere until you reach the weekend. That's when the party starts picking up with a live DJ. There might be a door charge during Fridays and Saturdays, so it's best to ask when you call to reserve your tickets.
You can find Prohibition Liquor Lounge at Dilingers 1903, 3/F, Greenbelt 3, Ayala Center, Makati City. They're open from 9 p.m. to 3 a.m. daily. For reservations, please call 02-621-6790 or 0927-911-8212. Check out their Facebook Page (Prohibition Liquor Lounge) for the latest updates.

Dilingers 1903, 3/F, Greenbelt 3, Ayala Center, Makati City (Look for the Fire Exit door)

9 p.m. to 3 a.m. (Mon. to Sun.)