John and Yoko gets better and bolder with these exciting dishes
John and Yoko is cooking up something different, and it's not just something new—it's something phenomenal.
After 8 years in the culinary industry, John and Yoko has made a revamp this 2016 and did something to take Japanese cuisine in a more sophisticated level. Although it has gained a steady following for their former menu, the restaurant decided to elevate the cuisine from "urban and trendy" to "more sophisticated gastronomy with global appeal." Now, the new look of John and Yoko appeals to a wider crowd, armed with an interesting menu with the same flavorful experience.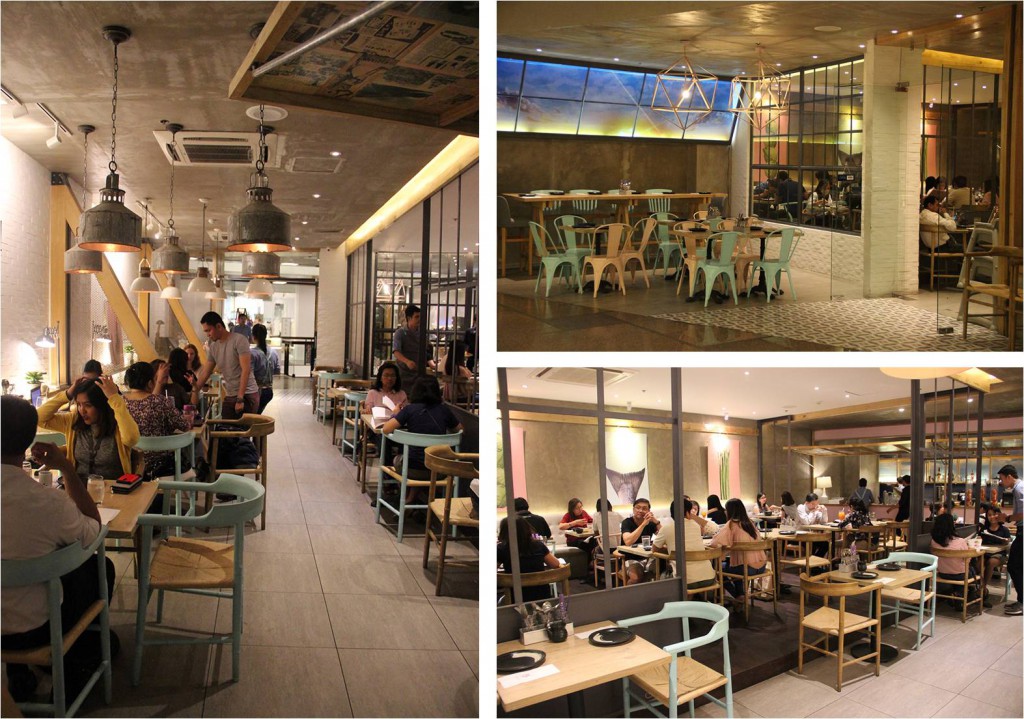 This revamp is made possible by chefs from their team of highly-skilled culinary professionals named Chef Chris Oronce, Chef Benjamin Gonzales, and Chef Sonny Mariano, collaborating to produce these exciting dishes by creating interesting combination of flavors people will surely love about cosmopolitan cuisine.
According to Chef Gonzales, the dishes showcase both Asian and Western culinary traditions which offer new flavor profiles. From John and Yoko's appetizers to dessert offerings, the food's really something worth the try.
Aside from modifying their menu, the restaurant has also refurbished its interiors by their bright and modern color palette that makes it look more cosmopolitan, therefore inviting more customers to come and see what's new in their favorite Japanese restaurant in Manila. With this whole makeover, John and Yoko is set to let people know of what they proudly offer. Here's a look of their new menu: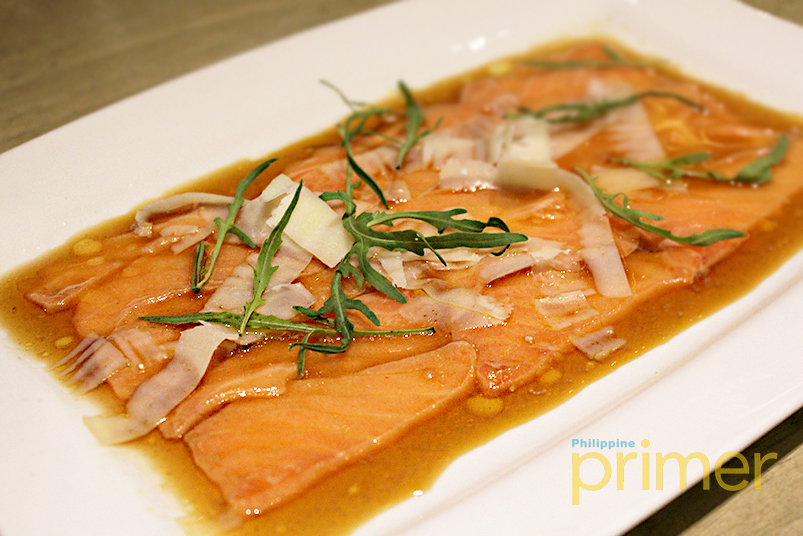 Salmon Carpaccio (P358) in soy truffle ponzu topped with arugula and shredded parmesan cheese.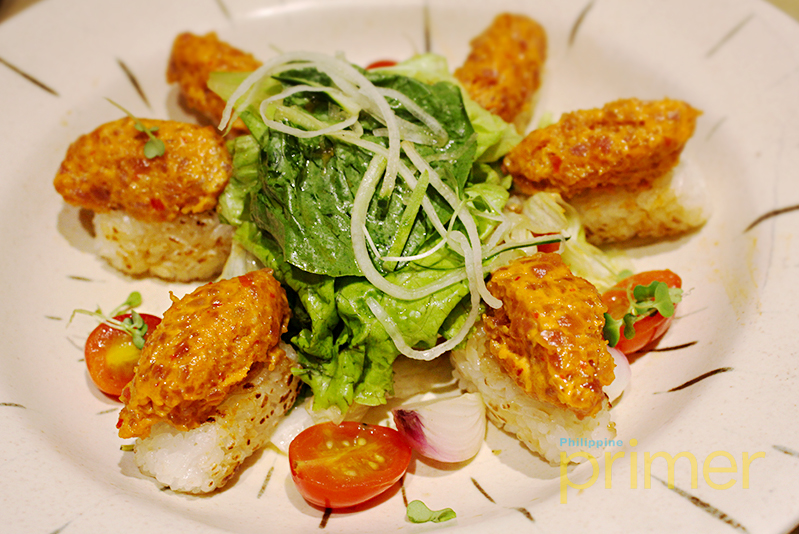 Spicy Tuna Salad (P328) made up of mixed greens with tuna tartare over seared sushi rice nigiri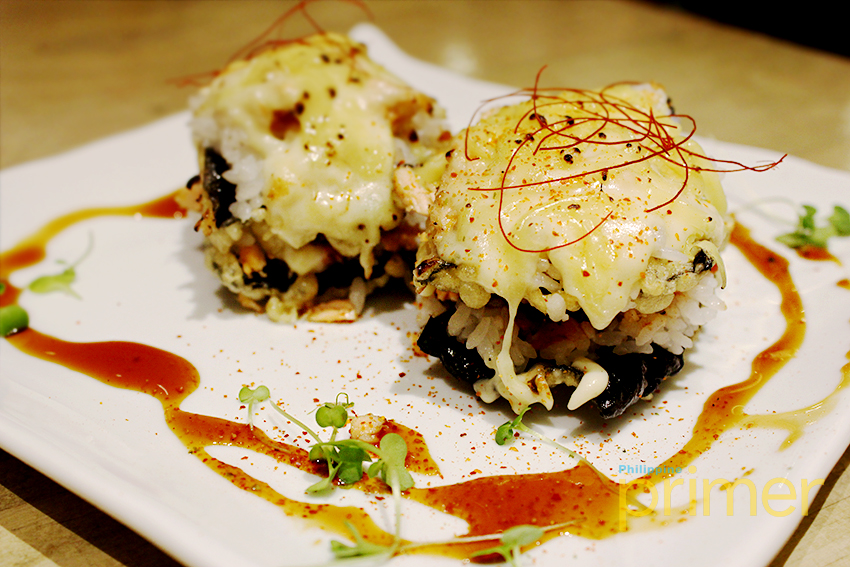 Salmon Lasagna (P208) a bed of crispy fried nori and Japanese sushi rice topped with torched ground Norwegian salmon, Japanese mayo and teriyaki sauce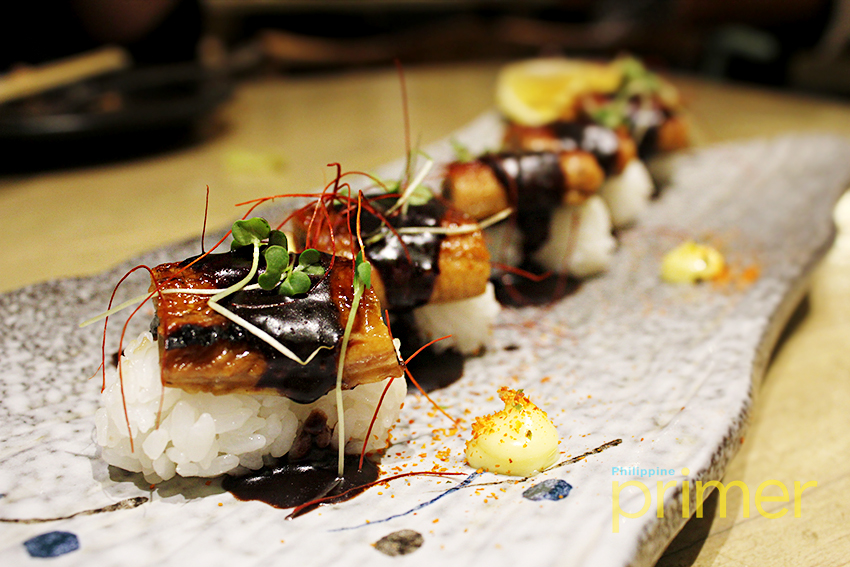 Unagi Chocolate (P388) try this chicken fillet drizzled with chocolate and brushed with teriyaki sauce and wasabi on the side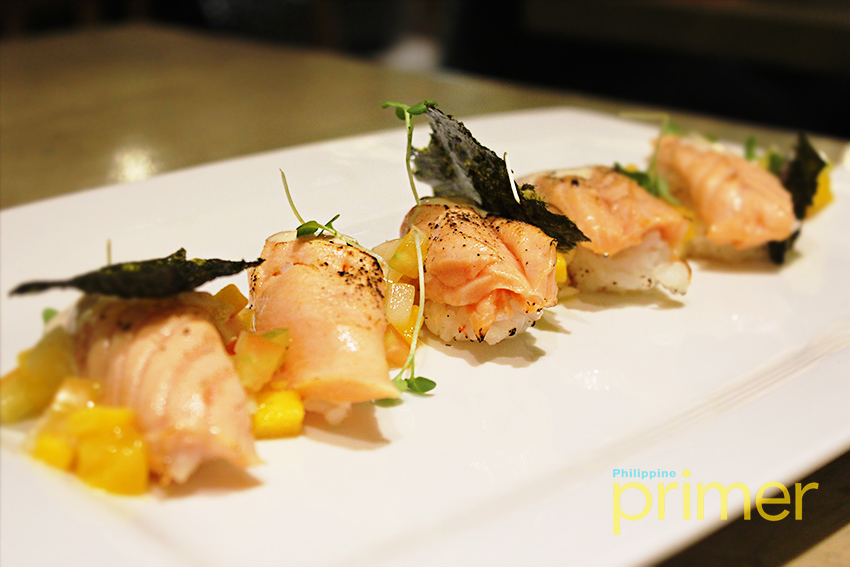 Salmon Aburi with Mango Salsa (P388) a torched Norwegian Salmon sushi topped with a salad of mango, onion, and cherry tomatoes filled with white cream sauce
Dragon Roll (P420) is composed of cucumber and unagi with teriyaki sauce topped with sweet mango
Oyster Overload (P308) is oyster teppan topped with Japanese hollandaise sauce and melted cheese served with ponzu sauce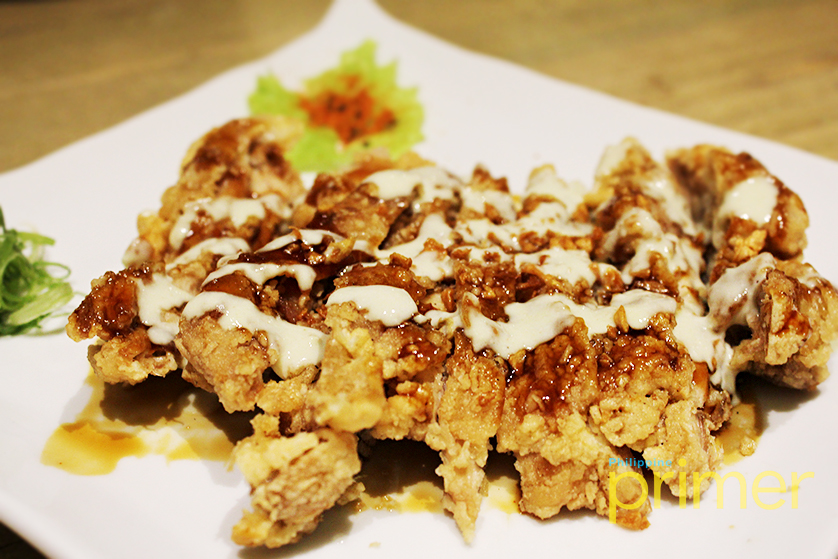 Crispy chicken teriyaki (P278) is a crunchy chicken fillet tossed in teriyaki sauce with spring onions and togarashi served with wasabi mayo
Scallop dynamite (P438) try John and Yoko's seafood offering of minced scallops blended with kani and ebiko in spicy tuna sauce baked on top of teppan scallops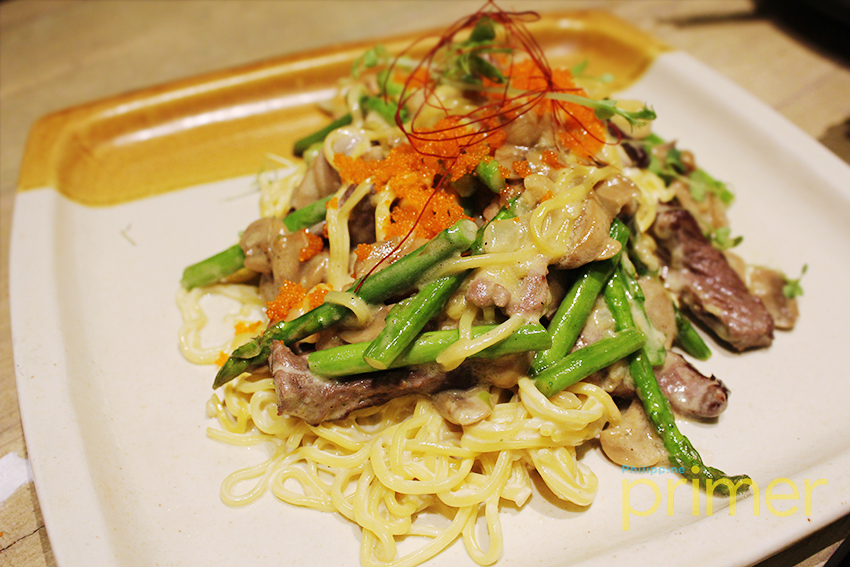 Euro Soba (P308) is inspired by Beef Stroganoff where ramen and US sliced beef are sautéed and topped with béchamel sauce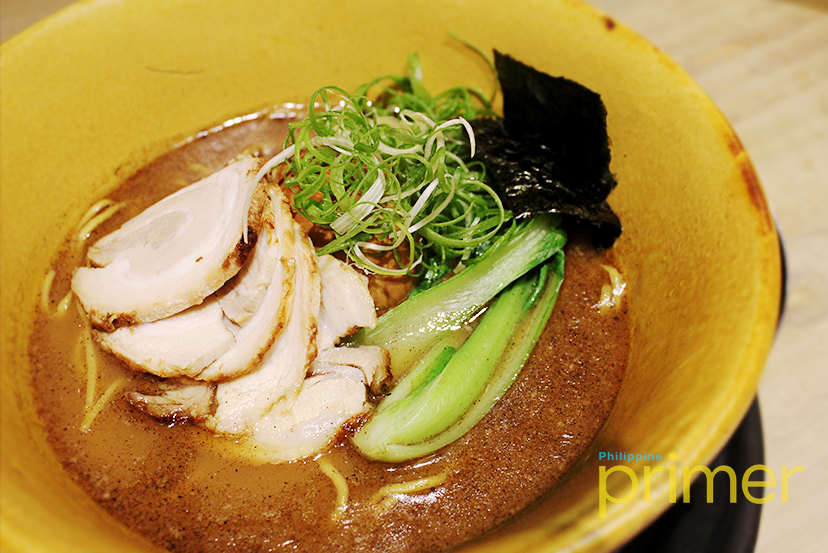 Shoyu Chasyu ramen (P338) is hot thick broth with shoyu base topped with slow-cooked pork and onsen tamago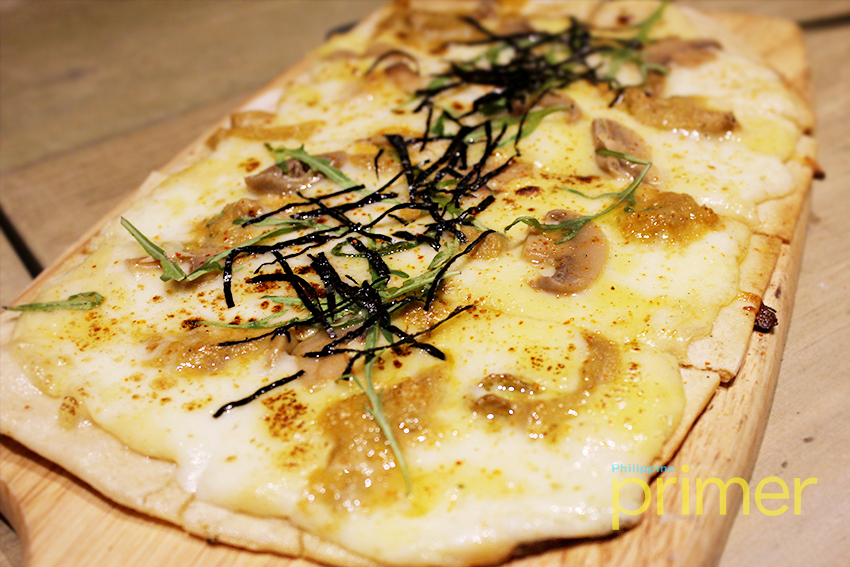 Uni Truffle Pizza (P528) is a thin crust pizza topped with béchamel sauce, mozzarella and cheddar cheese, uni, button mushrooms, drizzled with truffle oil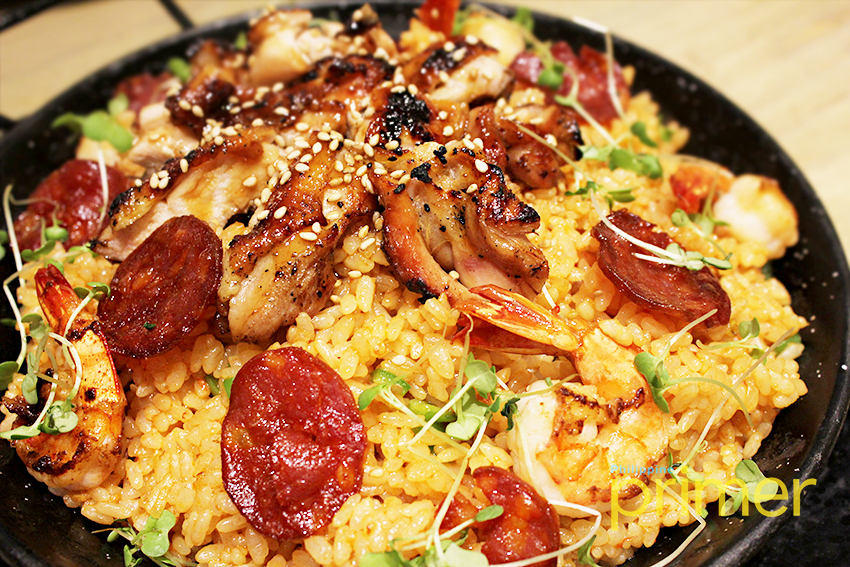 Chicken and Shrimp Japaella (P598) is stir-fried Japanese rice with chorizo, grilled prawns, and chicken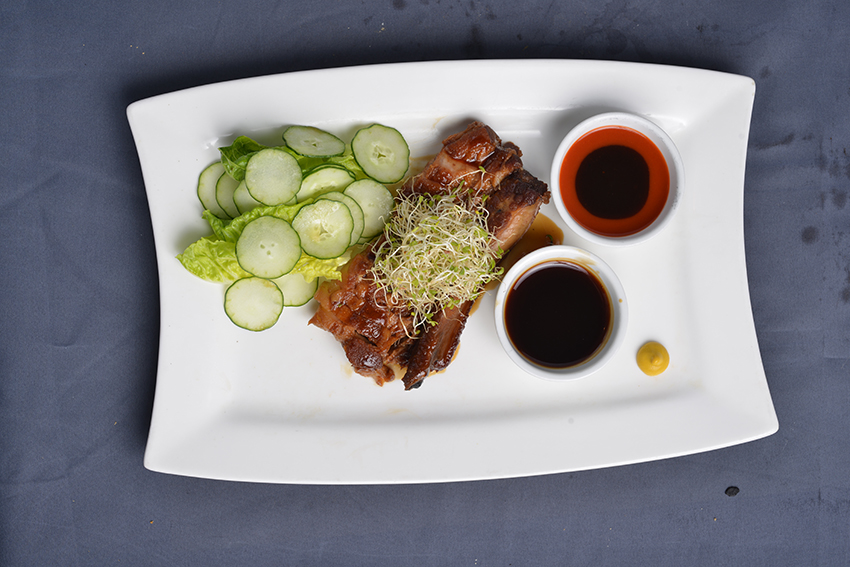 Roppongi steak (P648) is US Beef teppan served with three kinds of mushrooms fried shallots and sesame teriyaki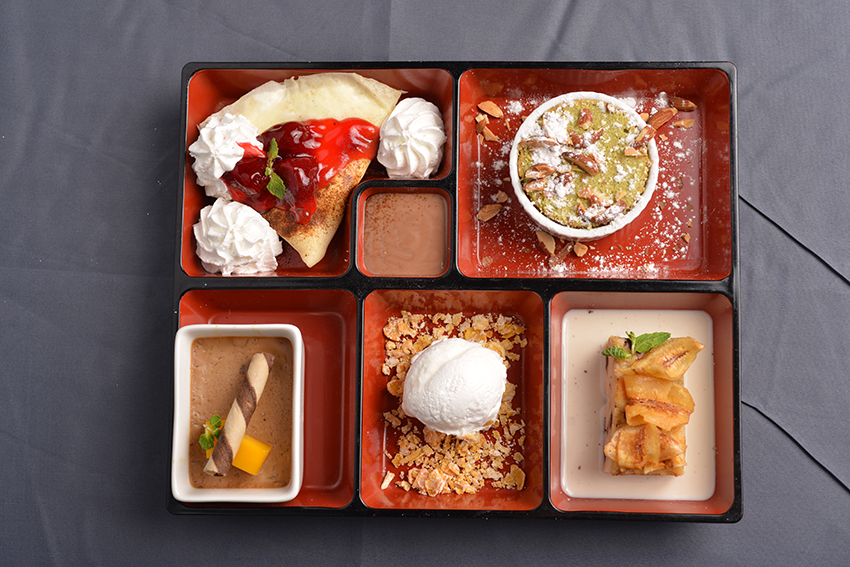 Dessert bento (P428) is composed of strawberry crepe, molten green tea cake, Earl Grey crème brulee, and banana choco chip pudding that serves 2 to 3 people.
Are you hungry yet? Have a taste of John and Yoko's newest offerings and devour on their sumptuous Japanese cuisine dishes!
Additional photos from John and Yoko

2/F Greenbelt 5, Makati City, Metro Manila