Tendon Akimitsu in Makati: A Japanese Legacy in a Bowl
Tempura might be one of the most popular and well-loved Japanese dishes. Whether you pair it with rice or ramen (or eat it as it is), this deep-fried goodness is just so addicting!
But did you know that tempura also comes in the form of donburi (rice bowl)? Introducing tendon—tempura and donburi rolled into one.
Well, we have some good news for you! Japan's award-winning tendon specialty restaurant Tendon Akimitsu made its way to Japan Town, Glorietta, marking its fourth branch in the country.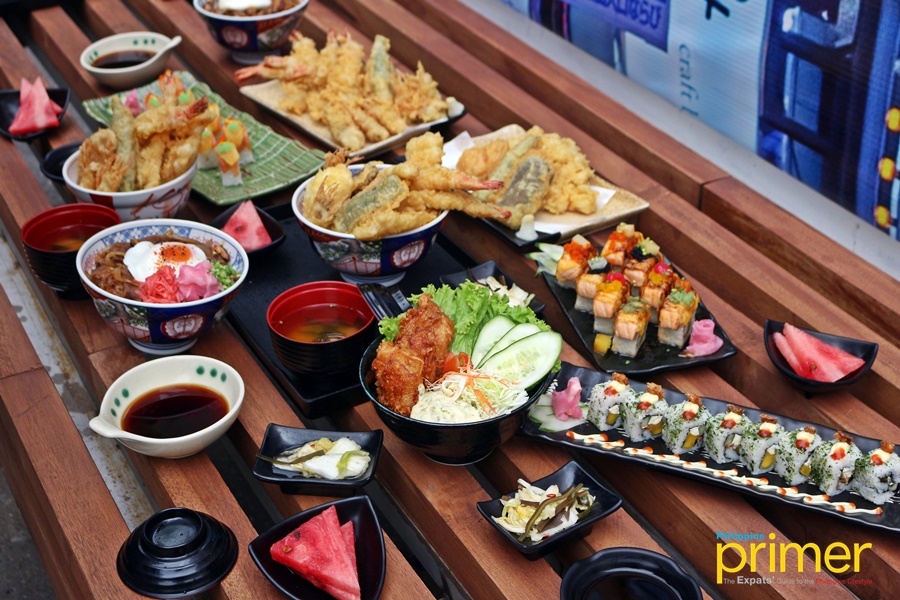 Tendon Akimitsu is owned by renowned chef Akimitsu Tanihara, who trained under Dote no Iseya—a restaurant in Japan that has been serving traditional tempura for 130 years.
Eventually, Chef Akimitsu decided to open his own restaurant after enhancing and continuing the legacy that has been entrusted to him. From being established in Asakusa, Tokyo, his restaurant has expanded to other parts of Asia.
Because of Chef Akimitsu's years of quality training and talent in cooking, his tendon recipe has been a 5-time gold medalist at the Japan Donburi Awards from 2014 to 2018.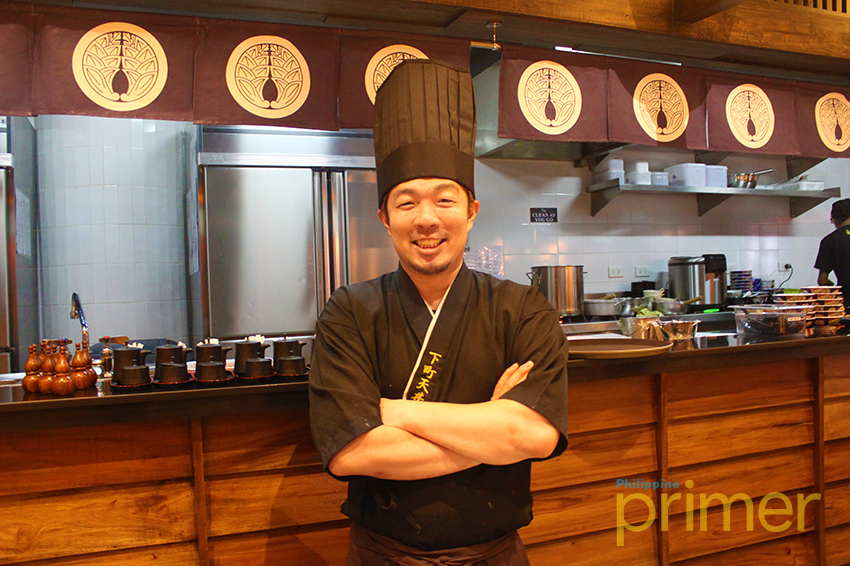 Tendon Akimitsu's menu ranges from set meals to rice dishes that will entice you every time. So, ready your chopsticks for a gastronomic treat!
The restaurant's main offering is the tendon set, which has four varieties: Nami, Ebi, Squid, and Mixed Tendon. All sets are served with miso soup, pickled cabbage, and seasoned fruit slices.
The Mixed Tendon (Php 390), in particular, may look a bit overwhelming as it is generously filled to the brim. It's comprised of tiger prawns, fish, egg, carrot, eggplant, beans, and shiitake mushroom, served on top of rice that has been drizzled with their special sauce.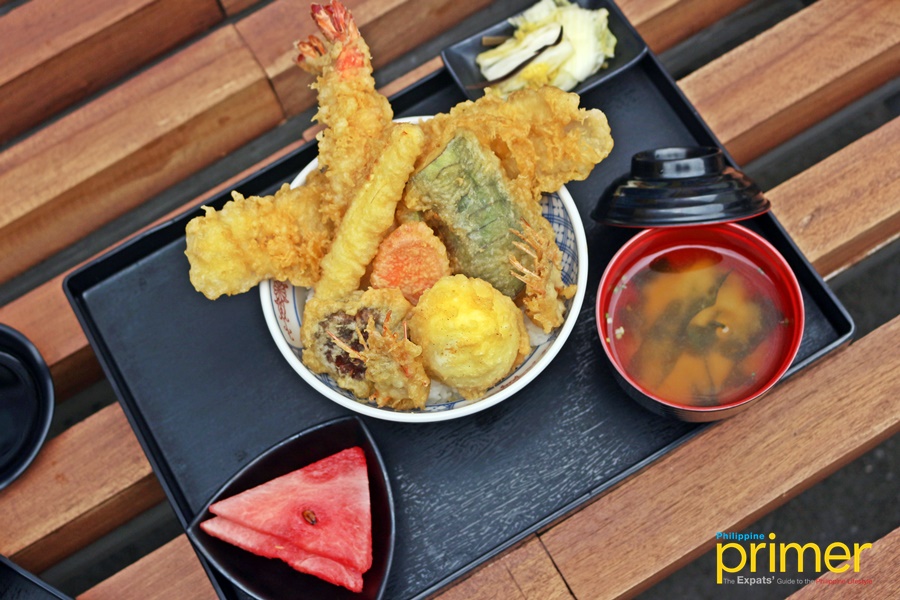 Mixed Tendon Set (Php 390)
Tendon Akimitsu also serves tempura sets, much like their deep-fried Ebi Tempura (Php 510). It's a feast of crispy tiger prawns, eggplant, okra, and sweet potato.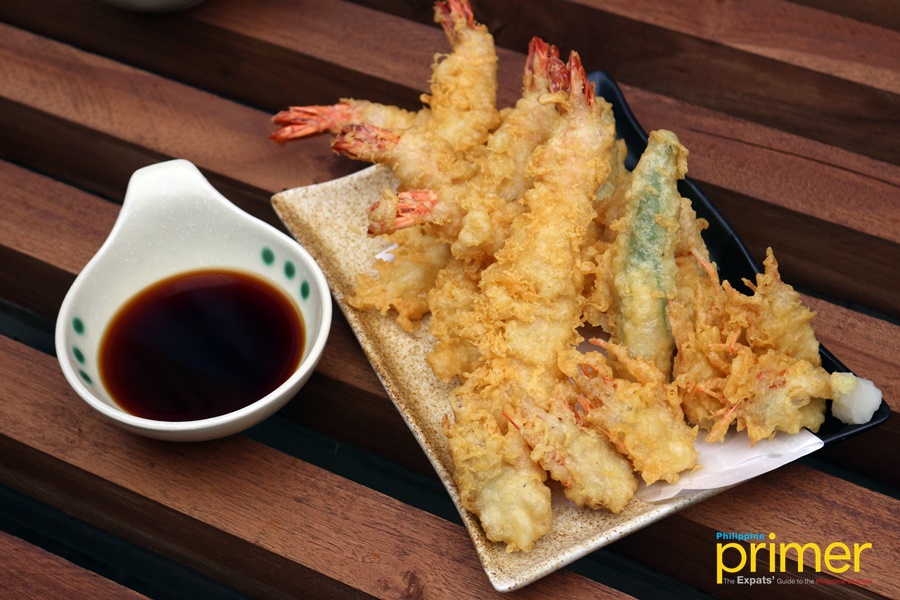 Ebi Tempura (Php 510)
Another thing you absolutely cannot miss is their donburi set. The Beef Donburi (Php 350), for instance, is enough to make you drool when it's placed right in front of you. The tender beef perfectly complements the shiitake mushrooms, onions, and pickled ginger. It's also topped with a perfectly fried egg for an added savor.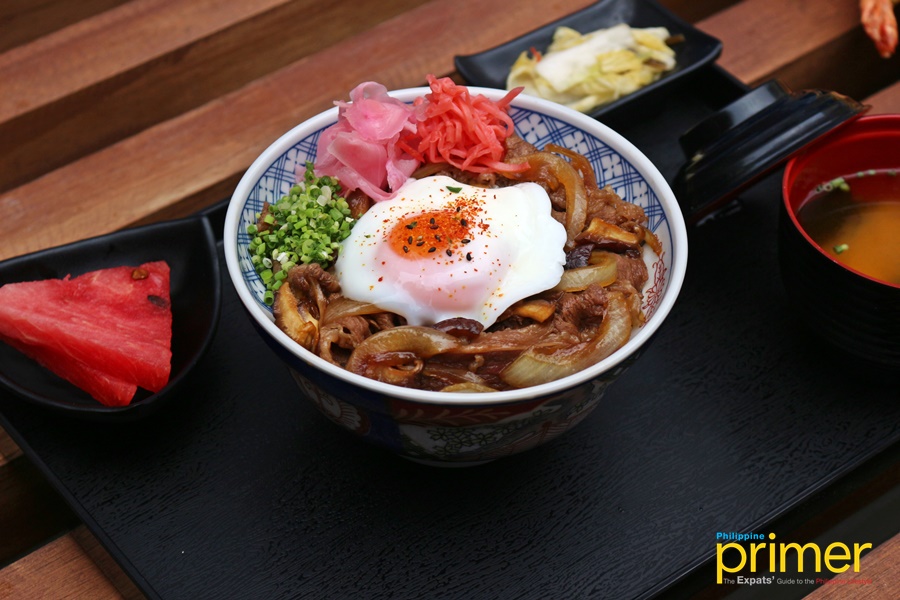 Beef Donburi (Php 350)
They also have a wide selection of maki made with the freshest ingredients, such as their mouthwatering Sunshine Roll (Php 350) made with salmon, orange, watermelon, and cucumber. It's so good to eat on the side of your tendon set!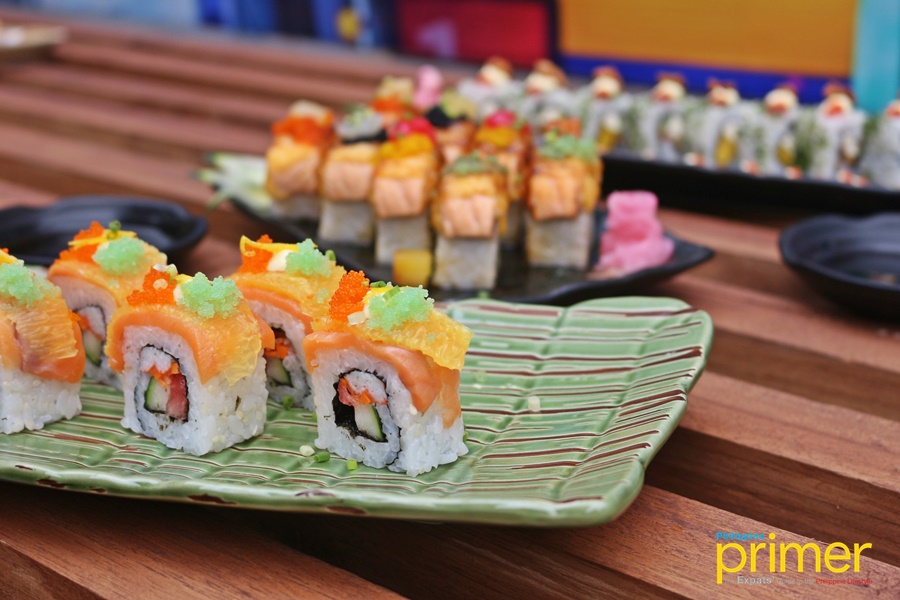 Sunshine Roll (Php 350)
It doesn't matter if you're an avid Japanese food lover or a newbie in the cuisine, anyone will surely enjoy what Tendon Akimitsu has to offer.
Upon entering the restaurant, you will be greeted by their friendly staff and homey Japanese interior. There is also a beautiful wall mural featuring a bowl of tendon that adds to its overall mood.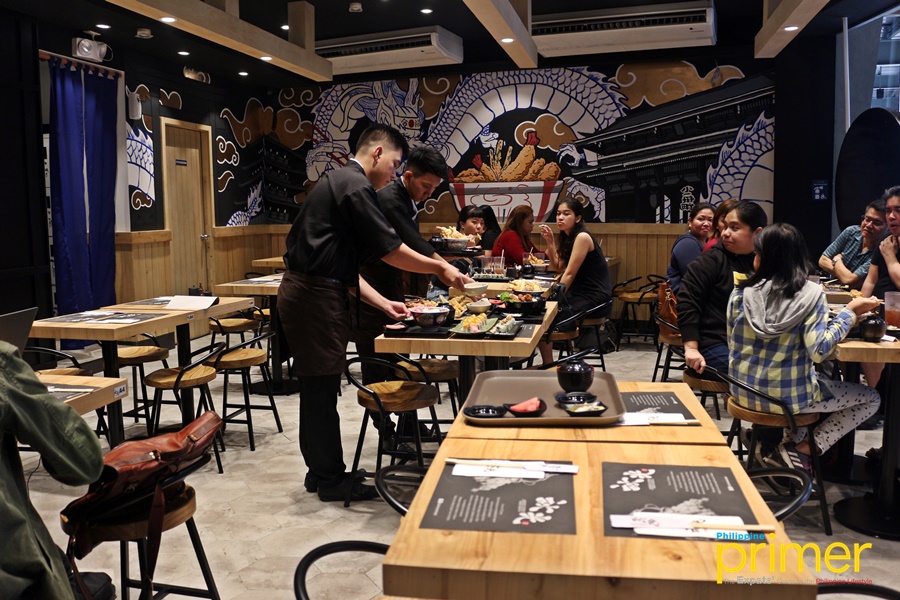 Unlike its first three branches, Tendon Akimitsu's branch in Japan Town, Glorietta is standalone and is not shared with its sister company, Ramen Nagi.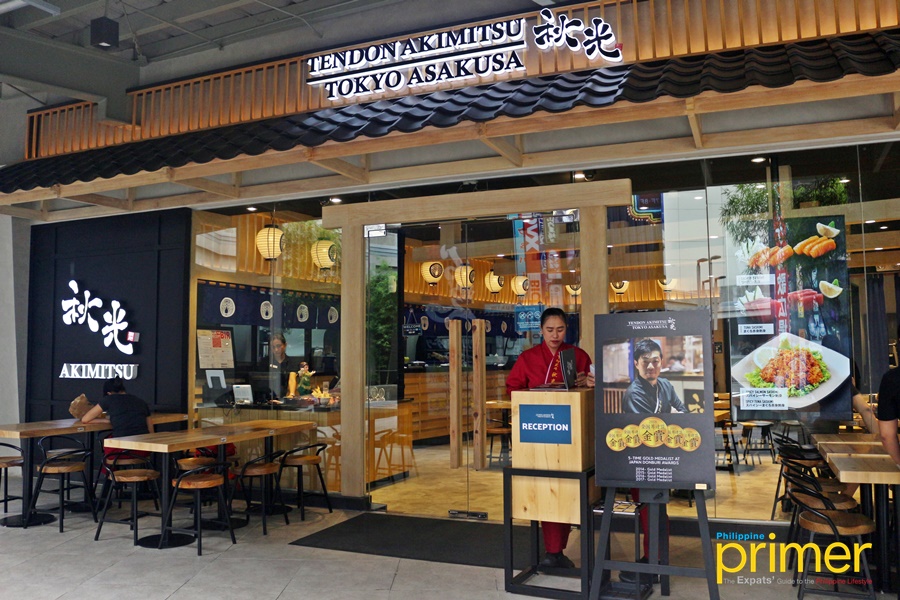 Tendon Akimitsu has branches in NAIA Terminal 3, Trinoma Mall, and Ayala Malls The 30th.
---
Written by Teresa Gatmaitan
General Information
Japan Town, 4F Glorietta 2, Makati City
02-256-0681
Sunday to Thursday - 10 AM - 9 PM / Friday to Saturday - 10 AM - 10 PM
Cash, Card and Debit
Restaurant Menu
You can scroll the image left and right.