Savor Hakata Ton-ichi's Essential Ramen in Glorietta
There are more reasons to get a warm bowl of good ramen now that the rainy season is officially upon us. You won't have a hard time looking because there are ramen places all over the Metro, but if you want to try something new, go check out Hakata Ton-ichi.
Hakata Ton-ichi just opened its first two branches last June, one in SM North EDSA and the other in Japan Town, Glorietta.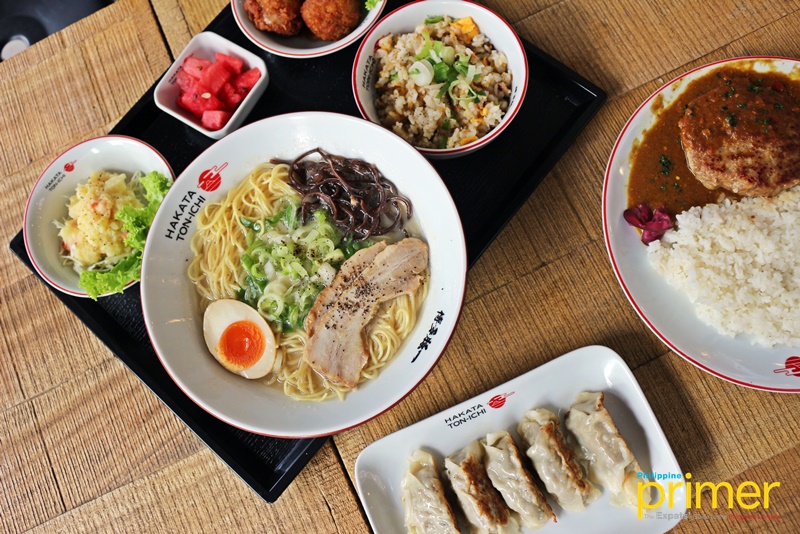 The concept behind Hakata Ton-ichi is simple: to make ramen an essential part of everyday dining by making it accessible and affordable for everyone. They want to change the notion that ramen is pricey and can only be eaten during special occasions (or after payday).
The star of their menu is, of course, their Hakata Ramen. They have four different types: Ton-ichi, Red, Black, and Miso-ichi Ramen. All of these can be served in three different sets namely Hakata King's Set, Essential Ramen Set, or Ramen Don Set—which differ in the choice and number of side dishes included.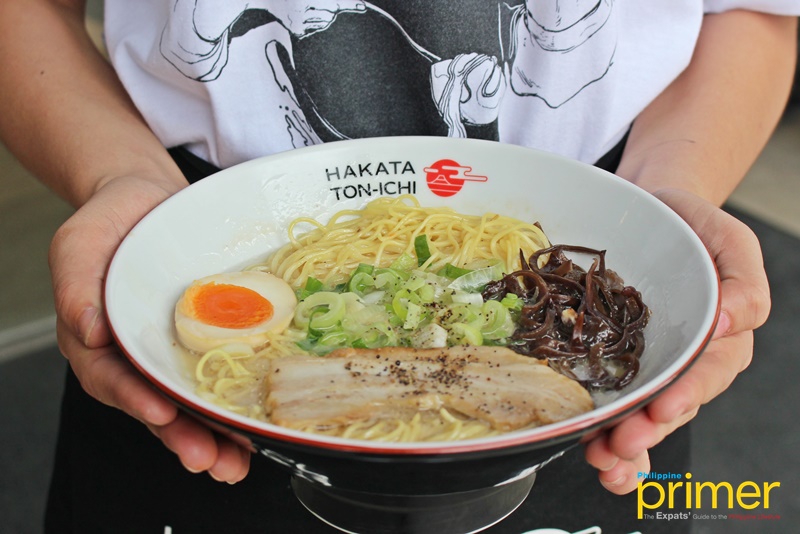 The Hakata King's Set (Php 500) comes with your choice of ramen, Hakata Fried Rice, a choice between salad and sushi, side dish, mixed fruits, and iced tea. With how good (and big) it is, this meal will surely fill up not only your tummies but your souls as well.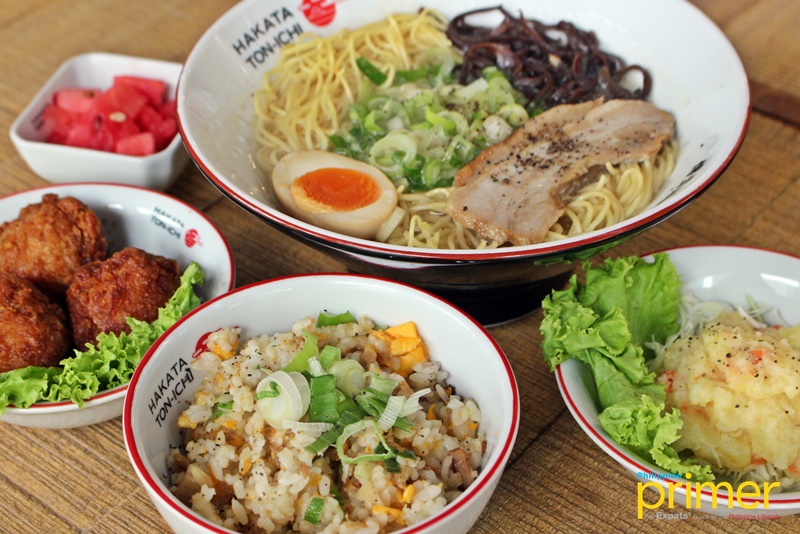 Hakata King's Set with the choice of Ton-ichi Ramen, potato salad and chicken karaage (Php 500)
Included in this Hakata King Set is their Ton-ichi Ramen (Php 180) made with Ton-ichi broth, oil, and chashu pork, topped with onion leeks, kikurage mushrooms, and egg. Its rich soup matches well with the noodles and toppings, while the tender chashu pork won't disappoint as well. Add a bit of chili oil if you want that spicy kick!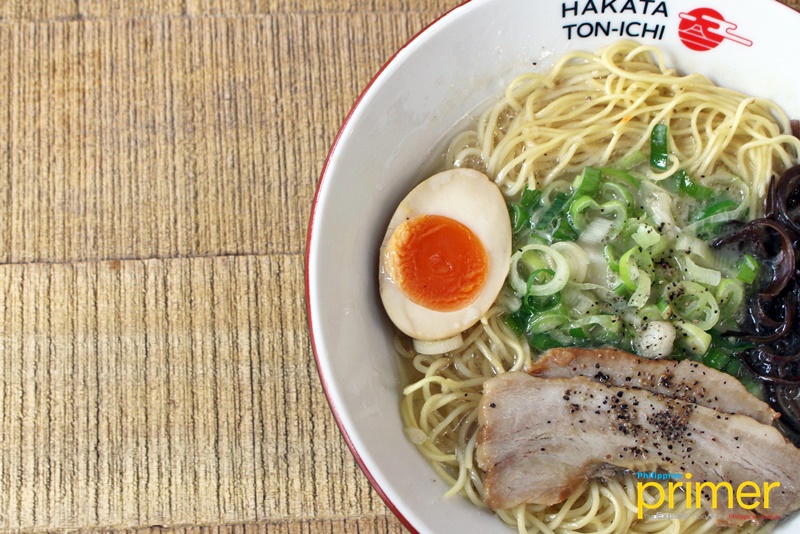 Ton-ichi Ramen (Php 180)
On the side, you can order the classic Japanese dumpling Gyoza (Php 150). The wrapper is cooked just right, stuffed with tasty pork filling. You can even upgrade it to Cheese Gyoza if you like!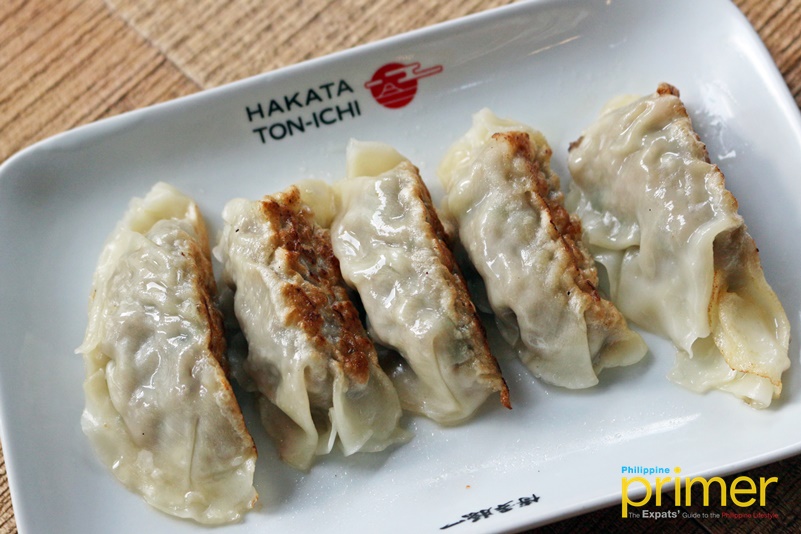 Aside from ramen, Hakata Ton-ichi also takes pride in their curry rice meals made with authentic Japanese curry sauce. 
Try their Hamburg Curry Rice (Php 270), composed of pork hamburger patty over rice drizzled with a generous serving of their special sauce. If you love anything curry, you'll definitely enjoy this dish.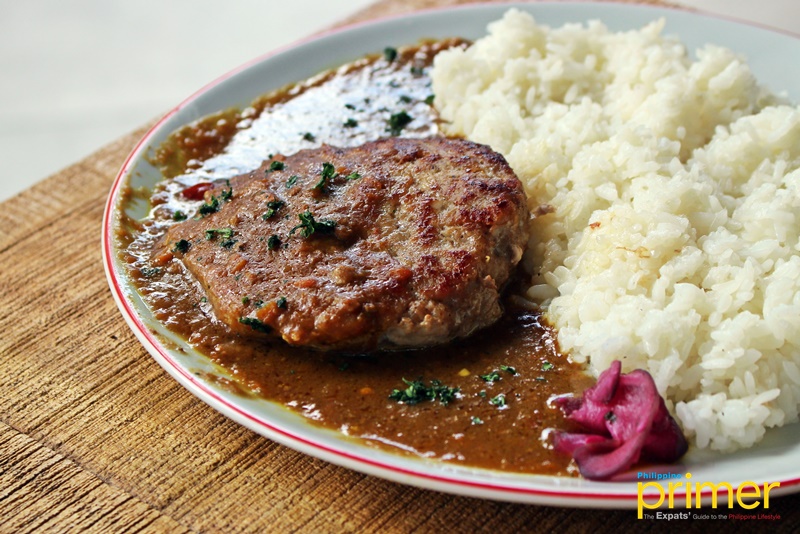 Hamburg Curry Rice (Php 270)
Hakata Ton-ichi's overall aesthetic is a combination of traditional and modern Japanese elements. There is a Japanese-style ramen bar in the middle of the store, surrounded by different pop artworks on the walls.
Not to mention, it's very Instagrammable as well!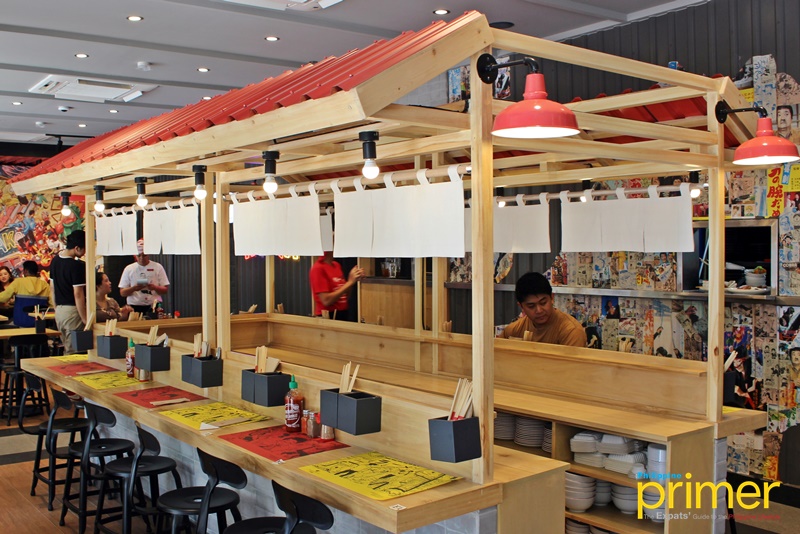 Visit Hakata Ton-ichi now, and get your essential ramen fix! 
How to get here
Take the MRT to Ayala station. You can also take the bus and alight at the MRT Ayala station, which is directly connected to SM Makati. Once you're inside SM, walk straight ahead and you can see Glorietta across the exit of the mall. Japan Town is located on the 4th floor.
---
Written by Teresa Gatmaitan

Japan Town, 4F Glorietta 2, Makati City

Sunday to Thursday from 10 a.m. to 9 p.m. / Friday to Saturday from 10 a.m. to 10 p.m.
Restaurant Menu
You can scroll the image left and right.