Dekada Historic Filipino Cuisine
If there's any word to describe Dekada Historic Filipino Cuisine Restaurant, it would be nostalgic. Granted the interiors are contemporary, with the blue walls and carved chairs, the music of Apo Hiking Society playing in the background is enough to send anyone down memory lane. There's also old memorabilia plastered on the walls and displayed on shelves, like old phones, records, and posters, which are immediate indicators of the type of food Dekada serves – good ol' Filipino favorites presented in a more contemporary way.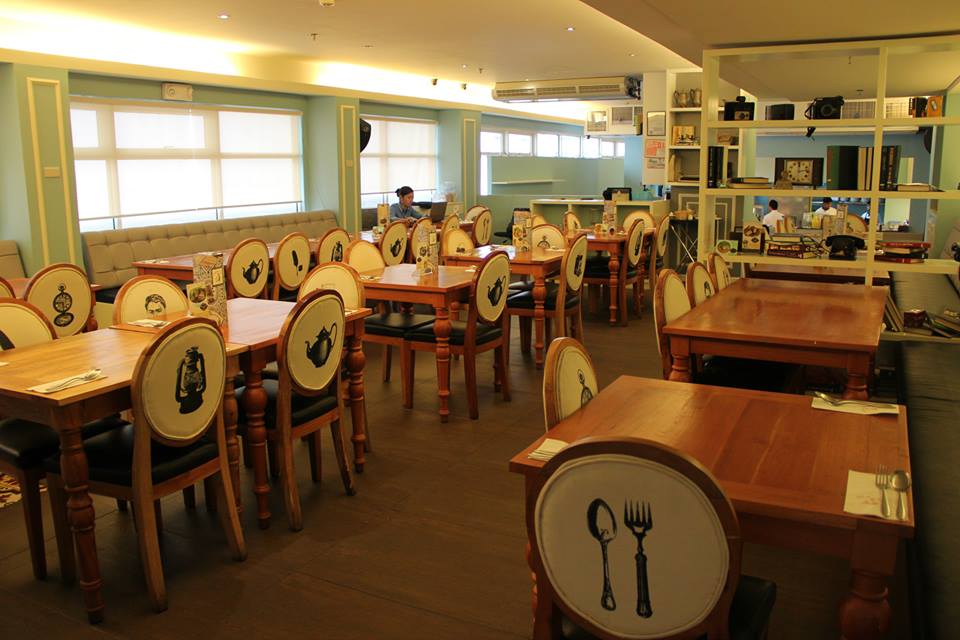 Inside Dekada Historic Filipino Cuisine Restaurant
It goes without saying that there is Adobo (P390) on the menu, and Dekada's version is worth a round of applause. The beef adobo, topped with whole cloves of garlic, is twice cooked, making it so fork tender and the sauce intensely delicious.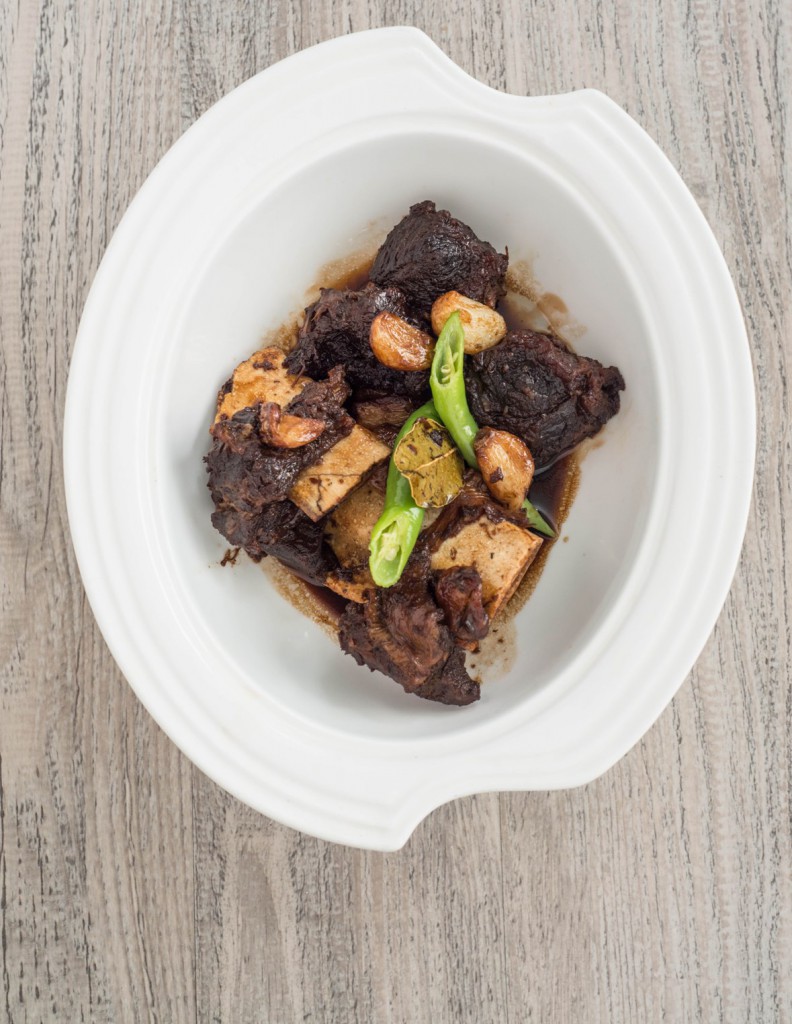 Adobo
Dekada's version of Bicol Express (P268) is also deserving of attention. Unlike the usual Bicol Express, Dekada's is a deconstructed one, with deep-fried pork belly slices topped with chilis with coconut sauce on the side.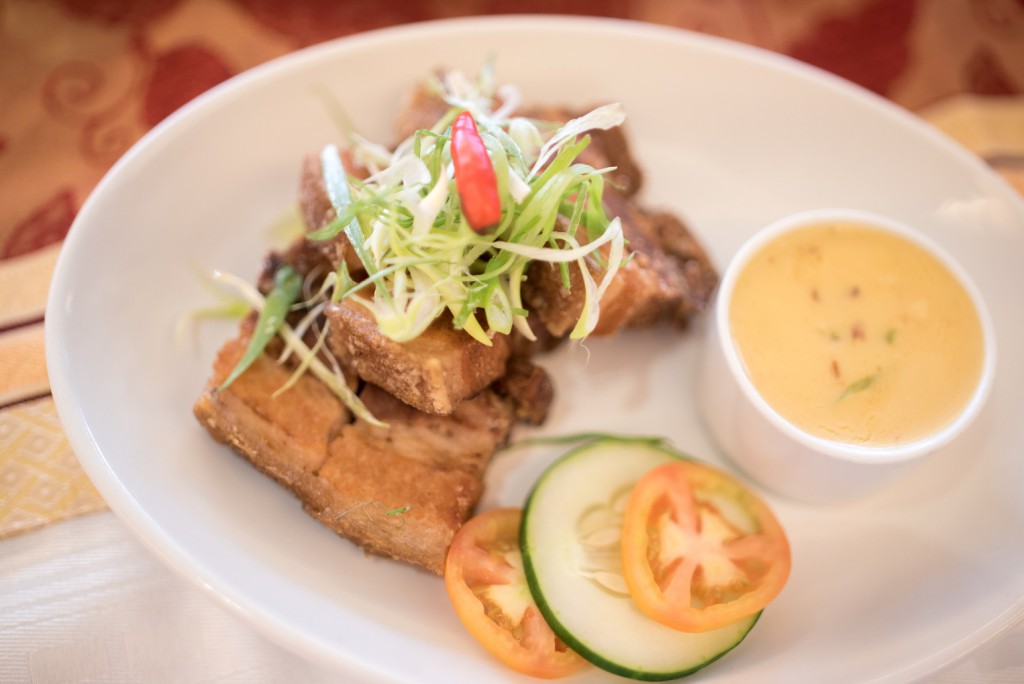 Bicol Express
If you're up for something lighter, try Dekada's Garlic Chicken (P228) or Seafood Kare-Kare (P289), a dish of seafood meat and vegetables tossed in peanut sauce. Pair these dishes with Dekada's Bagoong Rice (P328), which is rice tossed with shrimp pasta, topped generously with slices of grilled pork, scrambled eggs, and green mango slices for that sour factor.
Finish your meal off with any of these Filipino desserts: Turon (P128), a dessert roll of bananas and langka (jackfruit) encased in a thin, lumpia wrapper; Leche Flan (P68), a silky custard dessert with caramel on top; Palitaw (four pieces for P89), flat sticky rice cakes topped with coconut shavings and sugar, or Halo-Halo, a shaved, milky ice dessert with a variety of toppings like beans and langka served in a coconut for that complete Filipino, tropical experience.
—–
Photos and article by Marian Benetua

2nd Floor, Glorietta 3, West Street, Makati City

Monday to Sunday (10 AM to 9 PM)