GILT Burger in Makati: Next-level burgers
Tucked in Guijo Street, Makati is a new burger shop named GILT Burgers. It's the lovechild of owners Alexa Arce and Gian Reyes who both love to eat and have a soft spot for burgers. From their trip overseas and mostly grew up in different countries, the couple's menu is a mix of both of their favorite food and experiences on one plate.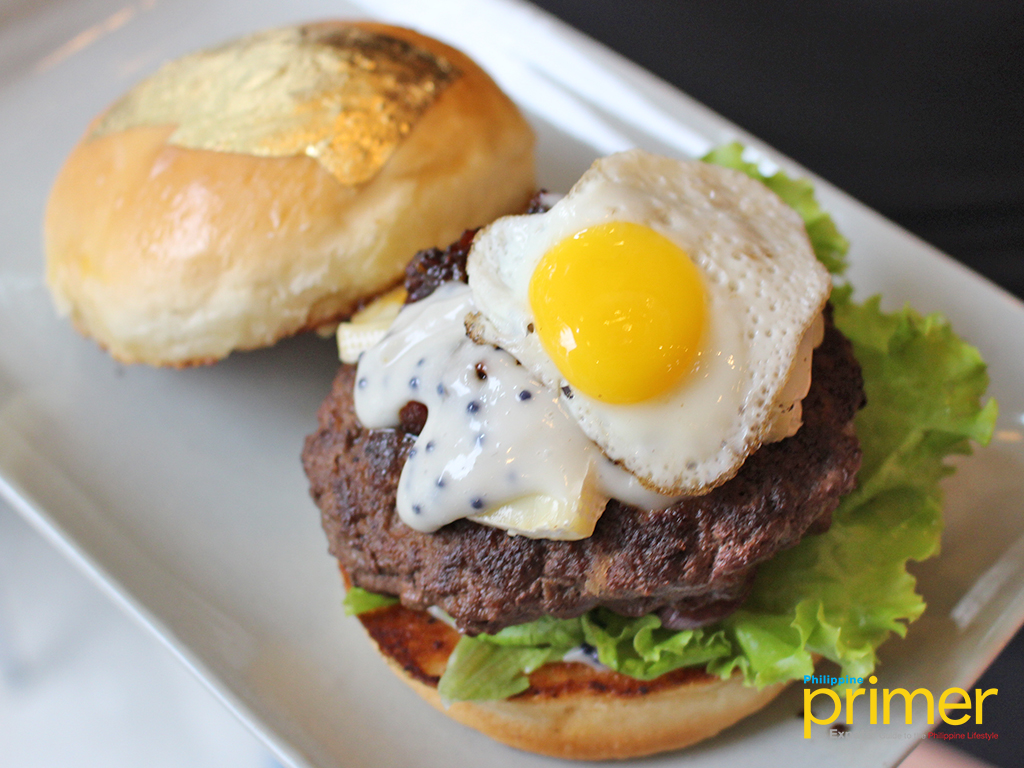 The GILT Burger (Php 888)
With their love for puns, GILT was taken from, gold, gilded, and gilt; just think of them as your next GILT-y pleasure for your GILT trips. GILT Burger is not your ordinary burger shop; even the interiors say so. Upon entering you'll me mesmerize with the simplicity and minimalist vibe of the place, complemented by the murals done by Jappy Agoncillo, who is famous for his vibrant and bold paintings.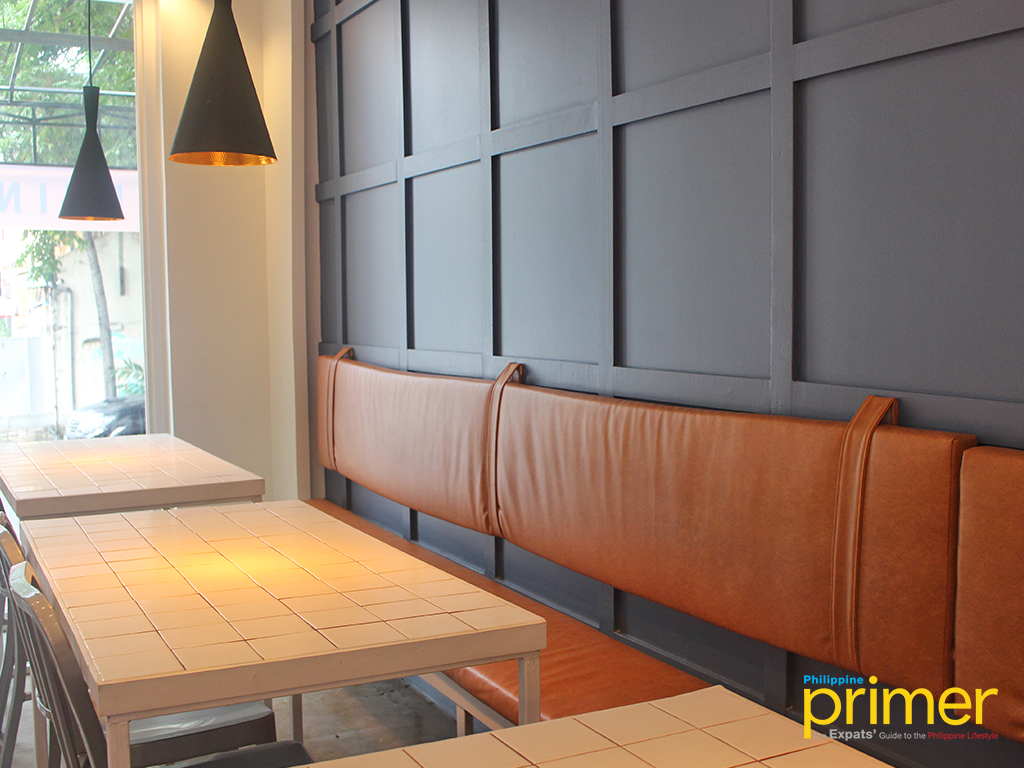 The interiors are minimalist, a playful mix of white tiles and leather.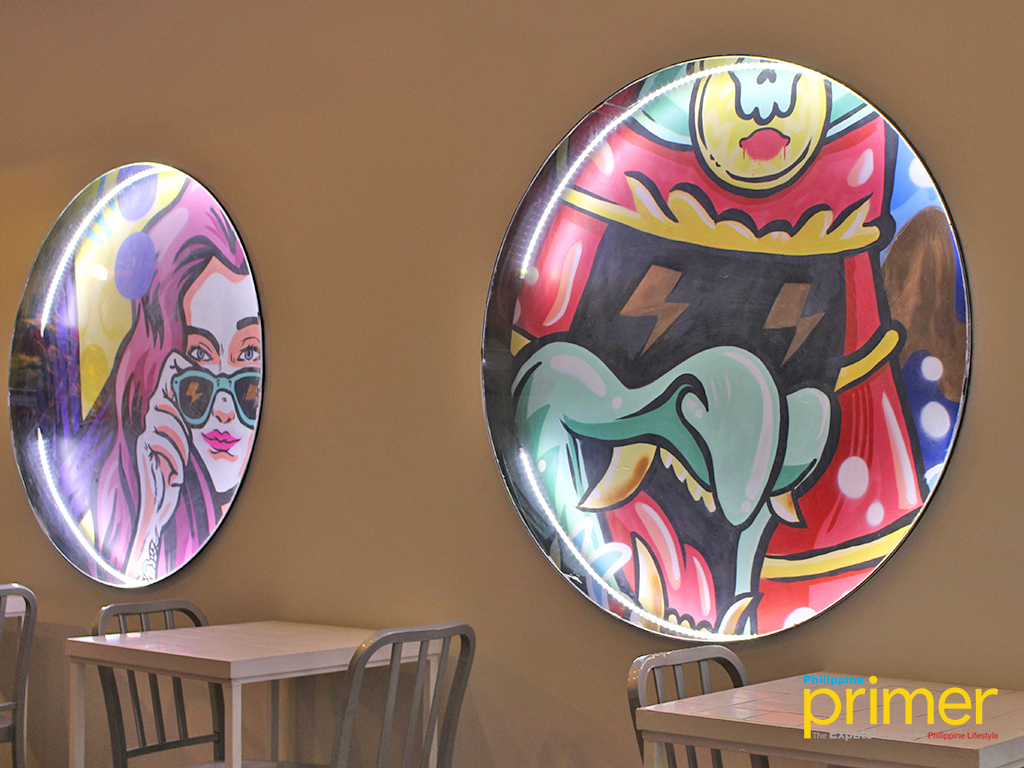 Murals are done by Jappy Agoncillo
Aside from burgers, they also serve wings, fries, and onion rings. They use 100% New Zealand Angus beef for their patties while still using local produce. They offer Bayani Brew for their drinks and beers from Nipa Brew. All buns are made fresh from their neighborhood bakeshop, Trigo.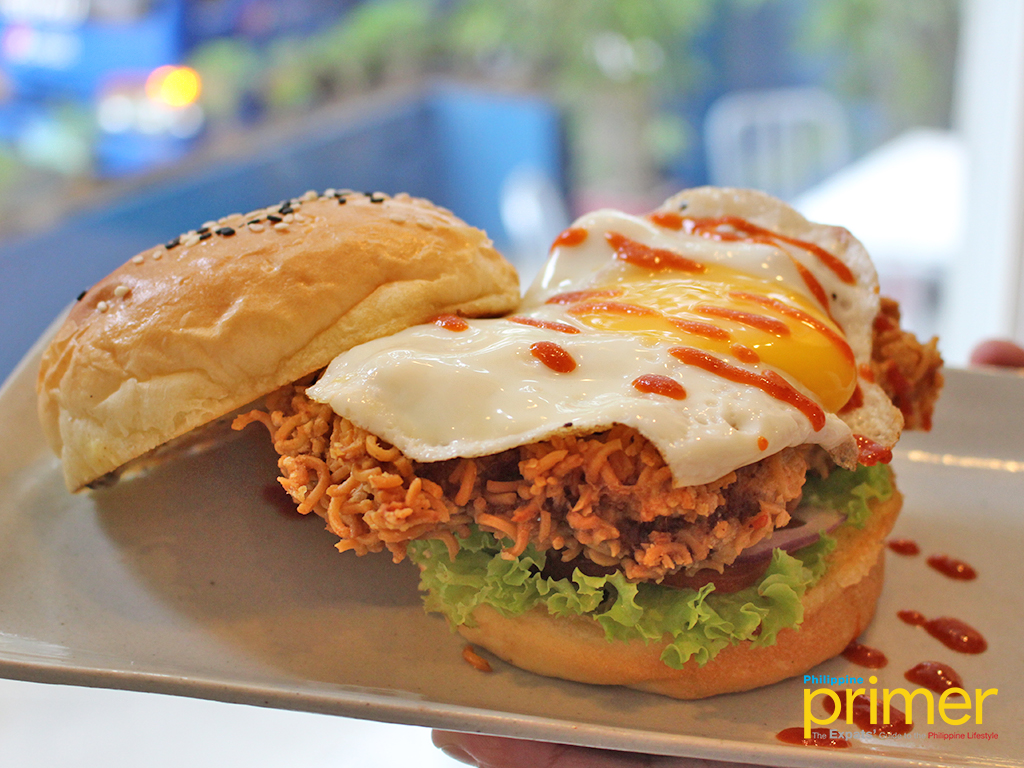 Mi Goreng Burger (Php 429)
If you're looking for something new and unique, their burgers are definitely a must-try. The headliner is the GILT Burger (Php 888), and it will blow your mind. It's a luxurious burger for those who want to splurge, combining ingredients such as truffle mayo with caviar, bacon jam, and a 24-karat edible gold leaf.
The Mi Goreng Burger (Php 429) is Alexa's favorite and might be your new favorite as well. They take the popular Mi Goreng noodles that you can buy from supermarkets and put it in a bun with chicken that's been marinated with the seasoning pack and coated with the crispy noodles. The crunch chicken fillet is tender and flavorful, and a drizzle of Siracha adds the right kick to make you want to order one more.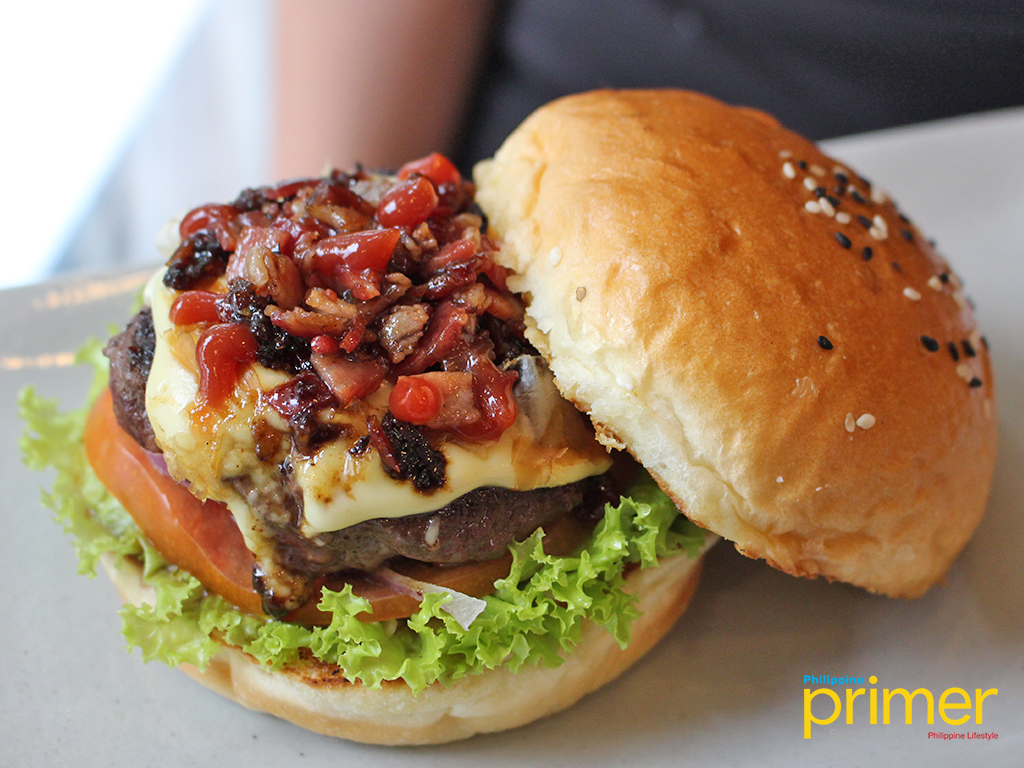 Drunken Umami Burger (Php 439)
The Drunken Umami Burger (Php 439) will get you drunk with its meaty goodness. A mix of savory and sweet, they use rum and jam bacon with beer cheese sauce to give you something you might not want to eat on a workday.
Whenever you're passing by the neighborhood of Guijo Street in Makati, don't forget to drop by Gilt Burgers. Every month they'll have promos and also release new original burger creations that you'll surely want to try. Need a hint for their upcoming additions? Dragonfruit. That's as much as we'll say.
If you want to know more, then pay them a visit at 7615 Guijo Street, Makati City.
Store Information
7615 Guijo Street, Makati City
0929-474-5804
11:00 am to 11:00 pm (Monday to Saturday)
Sundays
giltburger@gmail.com