Cosmic in Poblacion: A Hidden Vegan-Vegetarian Gem
Vegetarians need not look further as Cosmic, a new vegetarian restaurant opens in Poblacion, Makati!
Nestled in the corner of P. Burgos and General Luna, Cosmic stays true to the meaning of its name as it offers vegetarians an endless possibility of new and exciting meals like veggie burger, vegetarian bagnet, and spinach lasagna.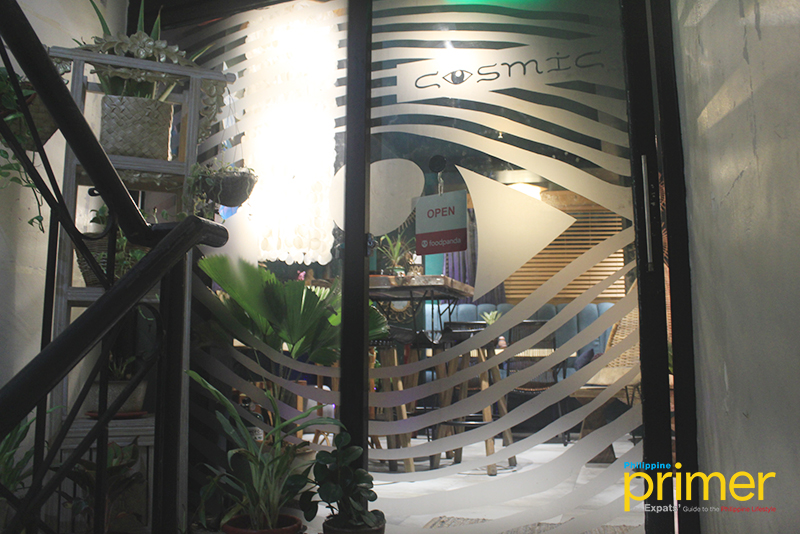 On the entrance of Cosmic is the great eye that looks forward to seeing you soon
Cosmic is not only family and pet-friendly, but is also a proud supporter of everything local. The vegan-vegetarian restaurant's interior features the best of Philippine culture as it is filled with pieces that are proudly Filipino-made. At the same time, their dishes are made with only the freshest of local produce and ingredients.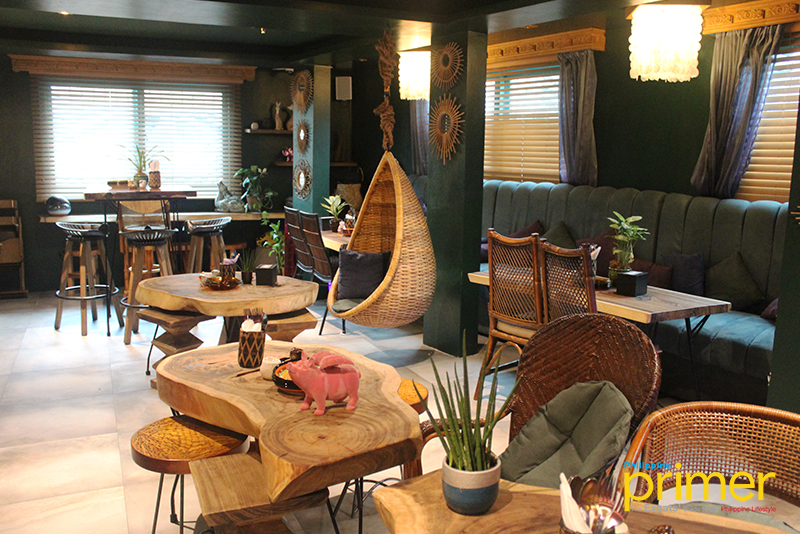 Cosmic's interior complements their Filipino vegan-vegetarian dishes
Speaking of dishes, one of their must tries is Cosmic's Special Bagnet (Php 80). The soy-and-starch bagnet captures the crunchy and chewy texture of the real deep fried pork belly. Partner it with their homemade vinegar and you probably won't be able to tell the difference.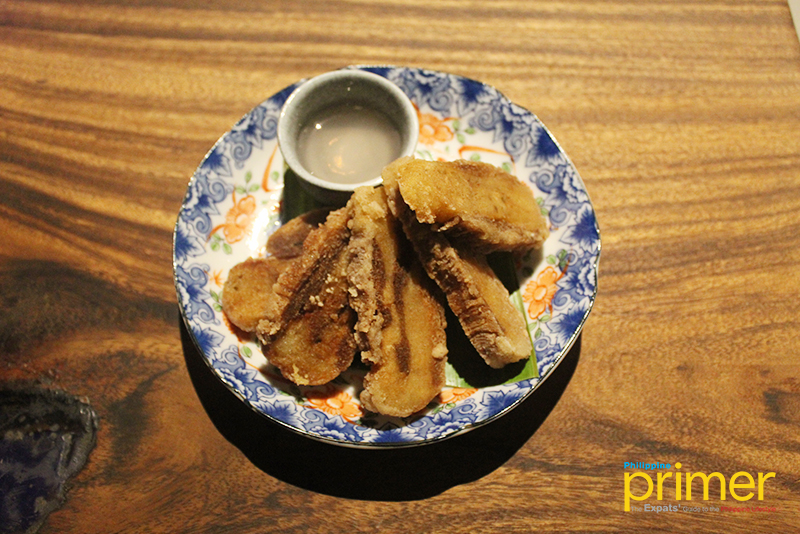 You would not think that a pork dish can be created with soy and almost taste better! Cosmic's Special Bagnet (Php 80)
Another best-selling dish is their Vegan Spinach Lasagna (Php 190) which has fresh spinach, a generous amount of marinara sauce, vegan bechamel, olive oil, and faux bacon bits. Every bite melts in your mouth with the tangy vegan bechamel complementing the saucy marinara.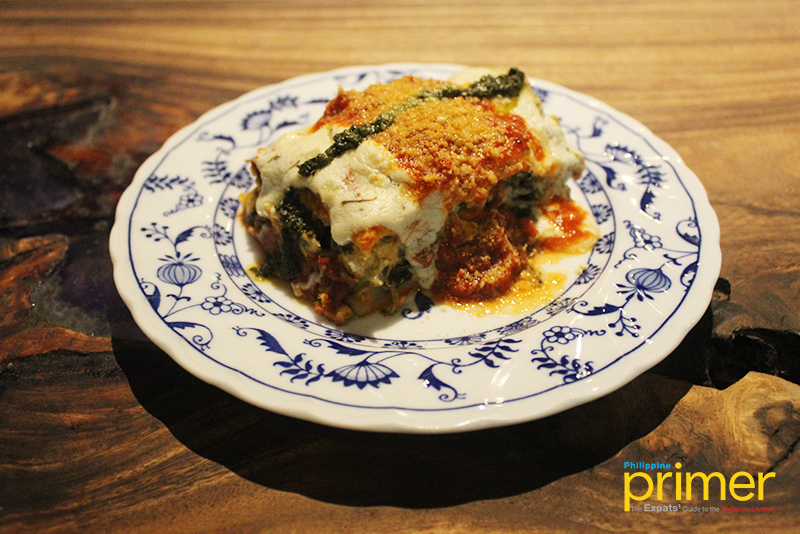 We could very well see why the Vegan Spinach Lasagna (Php 190) is a crowd favorite in Cosmic
Who says sisig can't be vegan? Cosmic's Sisig with Bagnet (Php 160) is made with seitan (wheat protein) and tofu, topped with bagnet and chili. The combination of these ingredients creates a wonderful texture that proves that vegan food can be exciting.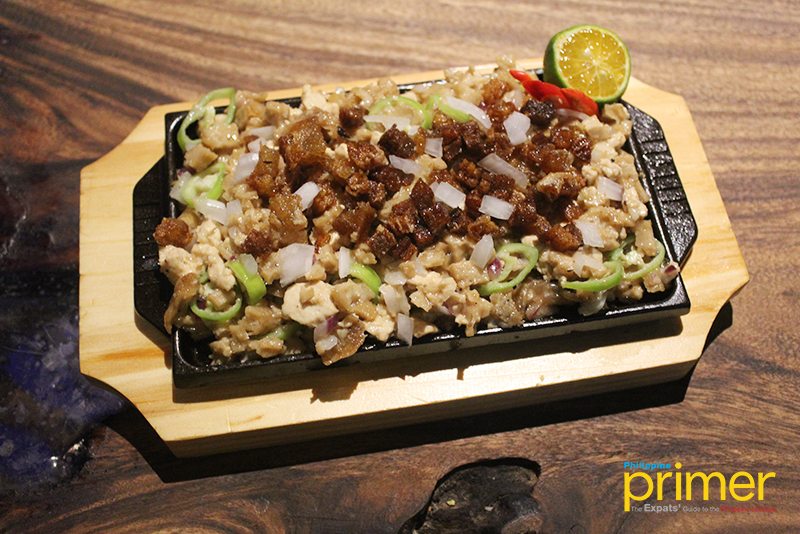 Sisig with Bagnet (Php 160) is perfect for late night drinks and long conversations
The restaurant also serves Miso Ramen (Php 150), Miso Mushroom Sinigang (Php 120), Cosmic Mushroom Burgers with Fries (Php 200), and Cosmic Double Patty (Php 60), all of which are vegan and made with love.
Cosmic has no wifi, ensuring that the customers focus on enjoying their dishes, as well as the company of their friends or family.
Made for vegans, by vegans, Cosmic is the coziest vegan-vegetarian restaurant hidden in Poblacion, Makati.
Also read: Beyond Nightlife: Poblacion Street Guide

2/F 5057 P. Burgos, Cor General Luna, Makati

11 a.m. to 11 p.m. (Mon to Sat); 12 p.m. to 9 p.m. (Sun)