Chingolo Deli in Makati: Home of the Premium 'Bolzico Beef'
You can never go wrong with a piece of steak for lunch or dinner but the reality is quality and taste often come at a high price in most steakhouses and restaurants. Celebrity brothers-in-law Erwan Heussaff and Nico Bolzico, however, beg to differ.
With their newly opened deli that also doubles as a restaurant in Makati, everyone can come in and enjoy good steak without straining their pockets.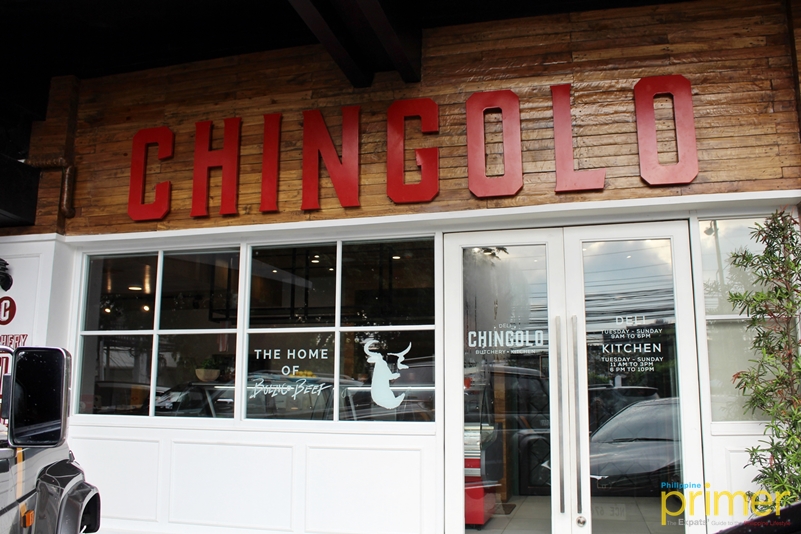 Enter Chingolo Deli, a butchery-deli-kitchen rolled into one located along Chino Roces Avenue Extension in Makati City.
Philippine Primer had the chance to sit down and chat with co-owner Erwan Heussaff about the benefits of consuming grass-fed beef and what made them finally open the place. We also got to try out their best selling steak cuts and more!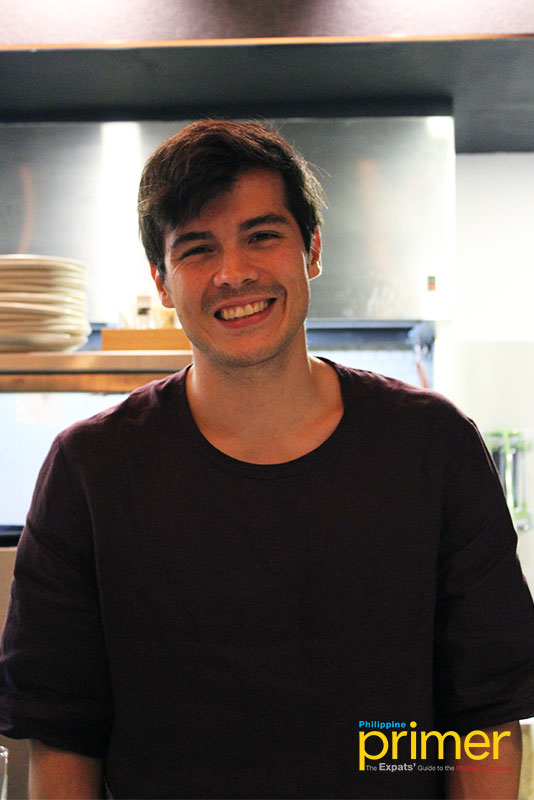 Deli
Chingolo Deli is the home of Bolzico Beef—premium steak cuts of 100% grass-fed, premium beef from Argentina. It was about three years ago when Erwan and Nico decided to bring the first batch of Bolzico Beef to the Philippines.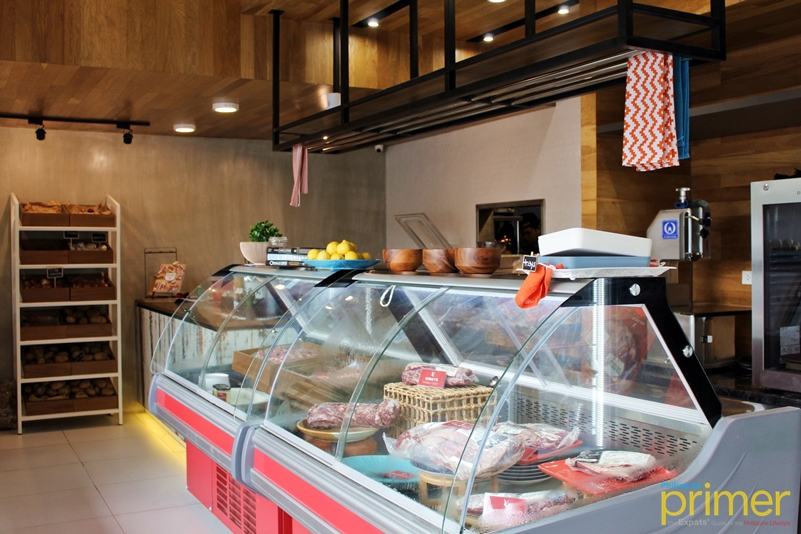 "One of the reasons why Nico and I decided to import Argentinian meat to the Philippines is 'cause we took a trip to Argentina together, and the steak that I tried there was super tender, very intense beefy, not too fatty, and I'm like 'Wow this is really good.' You can't get this get quality currently in Manila especially when it comes to grass-fed beef," said Erwan.
Since then, they have been supplying to restaurants in the metro such as Wildflour, Bondi&Bourke, and The Gallery among others. Their meat products are also available online on rarefoodshop.com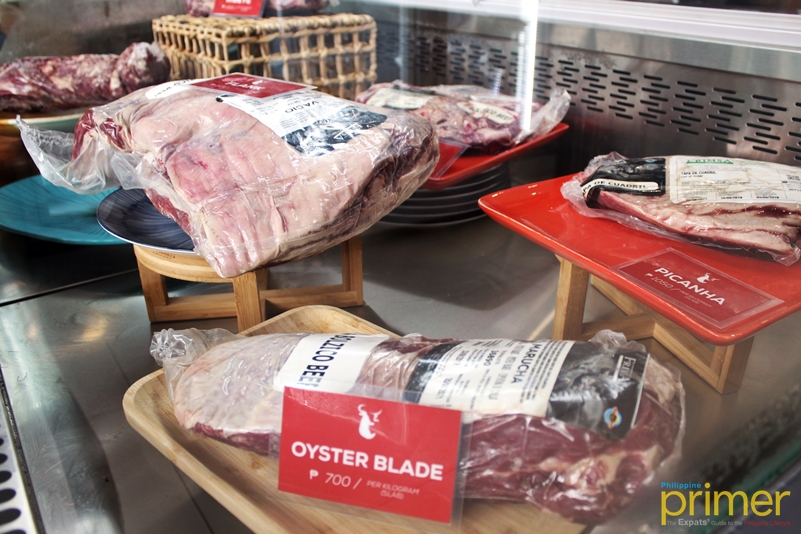 What makes Bolzico Beef stand out from other meat brands in the market is the fact that their beef is 100% grass-fed, which according to Erwan is overall healthier to eat.
"[Grass-fed beef] doesn't make you feel heavy after eating it. And it's the way cows should eat. They eat grass. They aren't supposed to eat grains or corn. And so all our cows, there are no antibiotics, no hormones. One cow is given one hectare of land to roam around for at least 18 months. It's a very natural way of farming, which in Argentina is a gold standard, he said.
Despite the success of their business, they realized that still not a lot of people want to buy meat online, and so came the idea to open a physical store, which later transformed into so much more.
Kitchen
"This is literally supposed to be just a deli, the kitchen was an afterthought," Erwan said. "We just realized 'cause the space is so big, might as well do something where people can taste the meat as well."
The stark contrast of the deli to the kitchen is palpable once you pass through the green door leading to the kitchen. From the bright and sharp colors of the deli, you will be transitioned to an almost dimly lit space sporting old school vibes that is the 20-seater kitchen.
In terms of the food they serve, Erwan described it as simple and straightforward, mainly just letting the ingredients speak for themselves.
"Here, we didn't wanna do anything complicated … Very classical, like in an Argentinian steakhouse, where they literally serve beef, beef, beef, and beef," he added.
And good beef is indeed what they serve!
According to Chingolo Deli's Head Chef Ralph Salao, they mostly recommend their diners to have their steaks done medium rare. Pictured below are three of their most popular cuts: Ribeye, Striploin, and Picanha.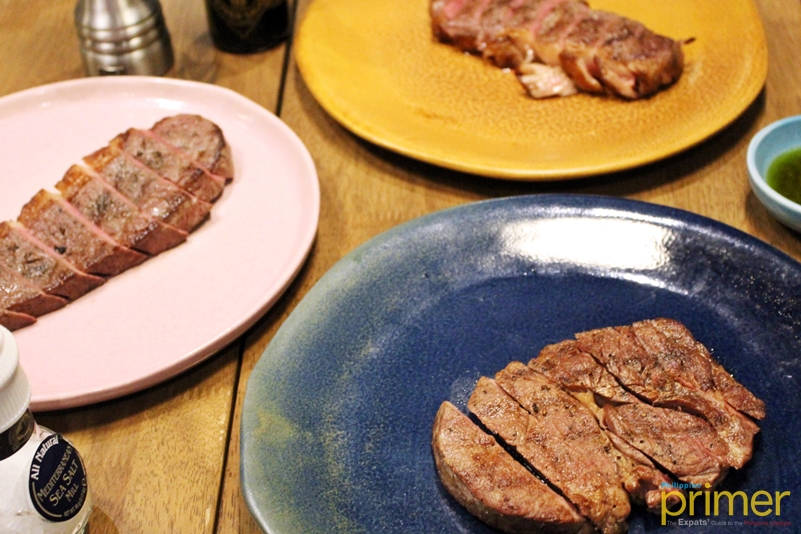 Ribeye (Php 990/250g), Striploin (Php 880/250g), and Picanha (Php 850/250g)
The steaks are undeniably tender and juicy, that's a given. What's worth noting is despite eating multiple bites from each steak, you will not feel that usual fatty effect you get after eating meat. The beefy flavor is there but surprisingly without the unwanted bloated feeling.
While the steaks are good on their own, it's also great to pair them with a side dish that will complement the flavor of the meat. Try their Sweet Potato Mash (Php 245), a beautiful balance of sweet and sour brought by the roasted balsamic onions on top of the fluffy mash seasoned with brown butter and thyme.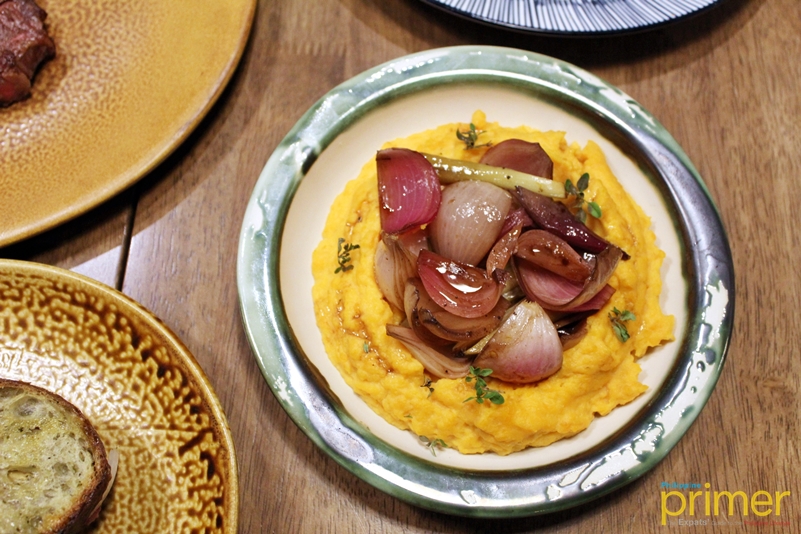 Sweet Potato Mash (Php 245)
Chef Ralph also recommended us to try their homemade Chimichurri, a traditional Argentinian sauce made with a combination of herbs with olive oil to pair with the steak. The sauce poses a refreshing and tangy taste at the same time, which introduces a new flavor to the dish.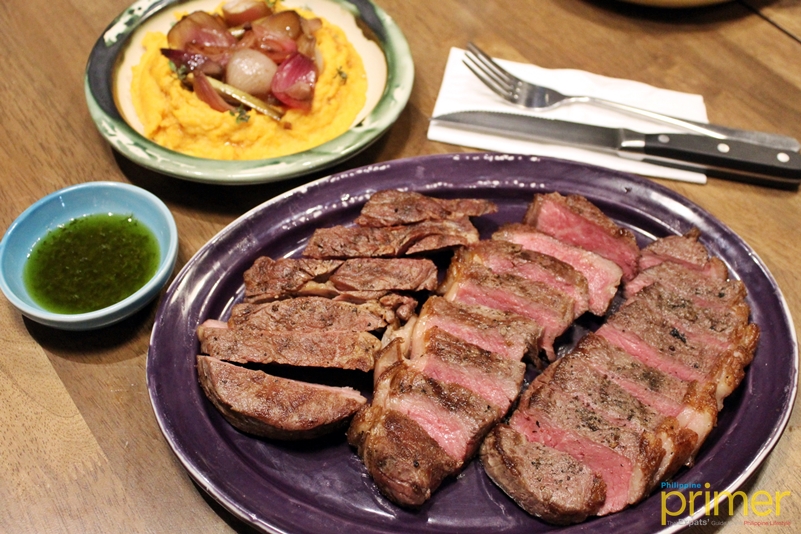 Chingolo Deli also uses Bolzico Beef for other items in their menu like sandwiches and burgers. For a quick yet filling snack, opt to get the Steak and Sourdough (Php 495) with slices of Oyster blade, oven-roasted tomato, and arugula sandwiched between two toasted sourdough slices with a drizzle of dijon mustard.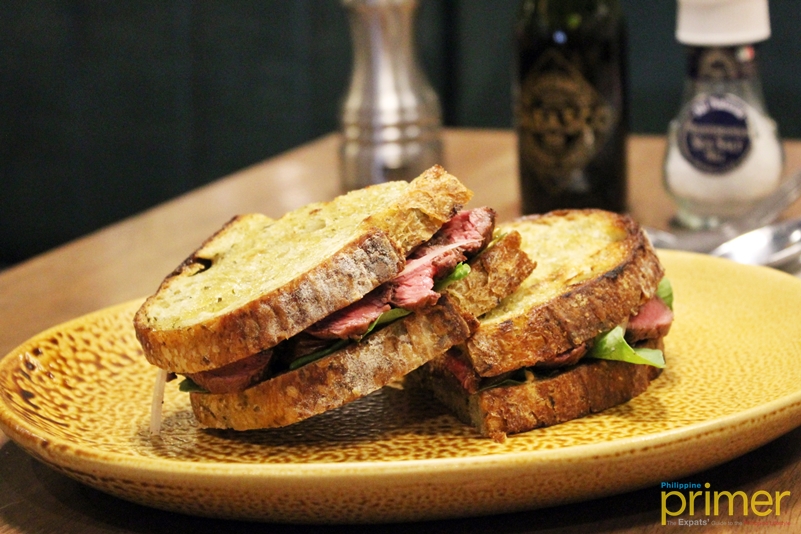 Steak and Sourdough (Php 495)
Aside from the regular steak and slab, Bolzico Beef has also incorporated the Filipino taste to their products starting with their version of the beloved Beef Tapa (Php 385) served with garlic rice and organic fried egg.
"We use tapa with basically all our cuts, it's a mixed cut, but it's grass-fed tapa and it's absolutely delicious. We have that both in the menu here and we also sell it over at the deli," said Erwan.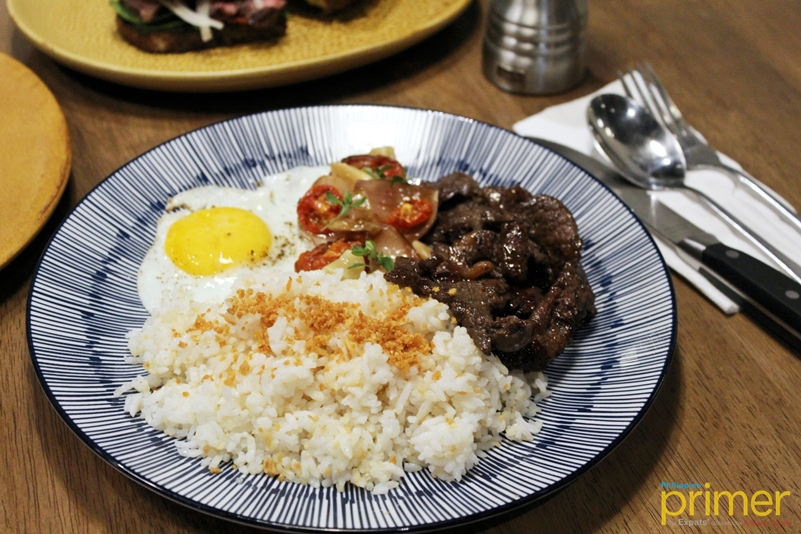 Beef Tapa (Php 385)
What's next for Chingolo Deli?
Erwan shared that as of right now, they have no plans of expanding the restaurant part of Chingolo Deli. They are content in keeping it small so as to have the liberty to change the menu from time to time.
"Chingolo will be where it is, and Bolzico Beef will be expanding in terms of how many restaurants we're in," he added. "Definitely we're gonna have more deli items using our beef products just to kinda teach people how to use it."
How to get here
• Chingolo Deli is located at UPRC III Building along Chino Roces Avenue Extension. Nearby landmarks are Toyota Pasong Tamo branch and Saatchi House.
• From Ayala Avenue, you may take EDSA or Arnaiz Avenue going to Chino Roces Avenue. Chingolo Deli is on the right side of the road. There are available parking spaces outside the deli.
---
Written by Teresa Gatmaitan

UPRC III Building, 2289 Chino Roces Avenue Extension, Makati City

Butchery: 9 a.m. to 6 p.m. (Tues to Sun), Kitchen: Lunch - 11 a.m. to 3 p.m., Dinner - 6 p.m. to 10 p.m. (Tues to Sun)