Chesa Bianca Swiss Restaurant in Makati: Bringing Swiss flavors to the Philippines
Delight yourself with the flavors from Switzerland in a restaurant found in Makati City as Chesa Bianca brings traditional authentic European-Swiss dishes to the Philippines.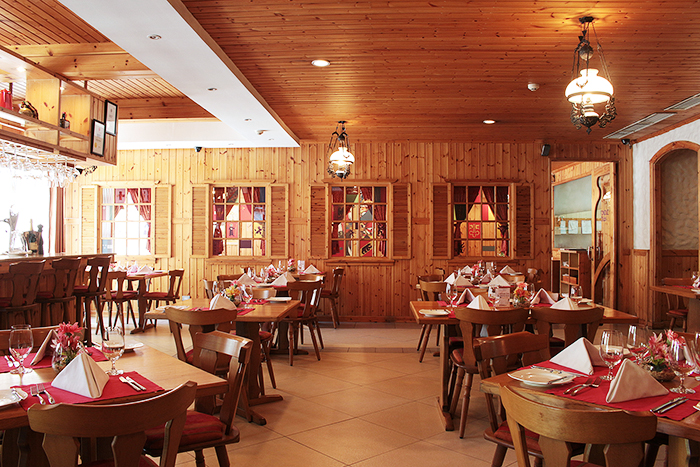 Interior
Chesa Bianca is a place specializing in European home-style cooking, particularly the Swiss specialties and signature dishes. With its homey ambiance, this restaurant makes people feel warm as they dine with their family, friends, colleagues, and even business clients.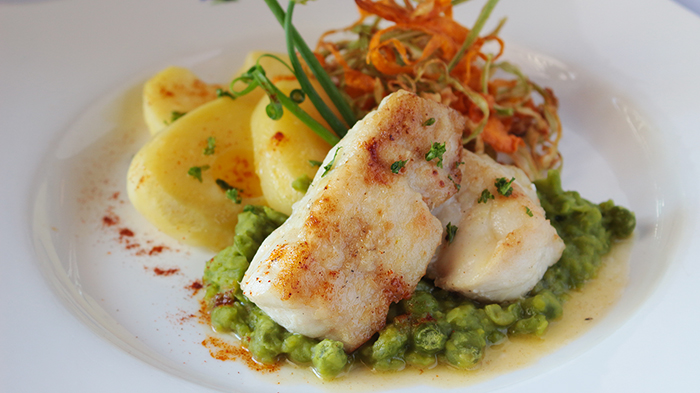 Fillet of Maya Maya on Green Pea Puree'
Swiss Cheese Fondue Selection
The restaurant's menu is prepared by their chef and is changed weekly, making sure that although you dine in the place time and again, you will always get a taste of something new and flavorful, making your visit more worth it and memorable.  Their menu items include veal, pork, chicken, Swiss cheese fondue selection, and more. It also houses an array of different wines to fit any palate.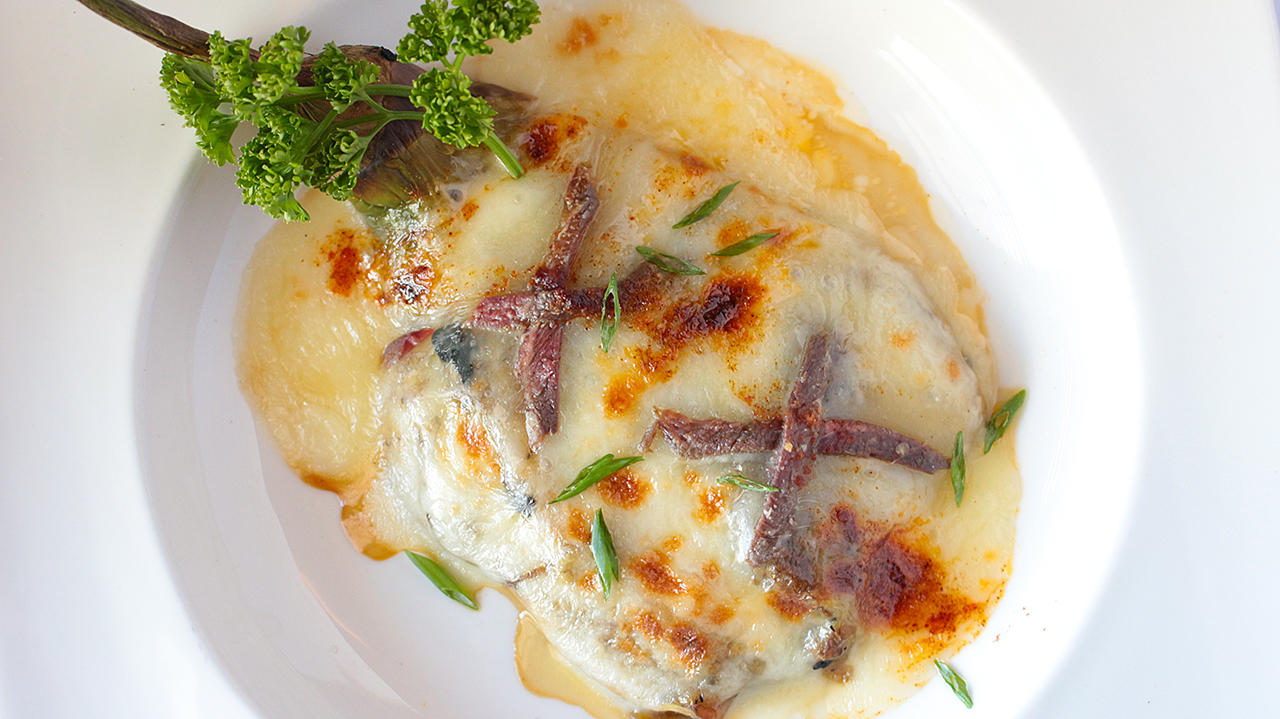 Gratinated Eggplant with Fontina and Anchovies
Chesa Bianca regulars would surely recommend their favorites including Barley soup, Clochard Röschti, Sliced Veal ZÜrich Style, and Pork Cordon Bleu among others. You might want to sample their Emmentaler Röschti (Php 590), this dish features a grilled pork tenderloin on a crisp Swiss röschti with creamy mushroom sauce and over-baked with Emmental cheese – it's truly a dish that will make you feel as if you're dining at a Swiss village.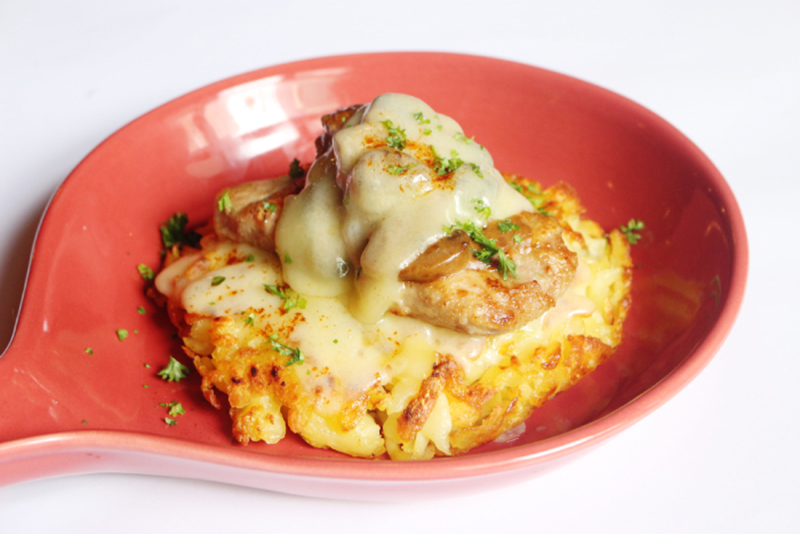 In Chesa Bianca, guests can unwind and enjoy their sumptuous meal while in the comfort of the restaurant's interiors made of wood paneling accented with rustic seating, perfectly patterned to Swiss' traditional embellishment.
The restaurant, which can accommodate up to 75 people, also offers caterings for every occasion.
General Information
7431 Yakal Street, San Antonio Village Makati City
02-815-1359 / 02-892-7524
0956-135-4212
11 a.m. to 10 p.m.
dining_at_yakal@werdenberg.com