Cafe Seol Hwa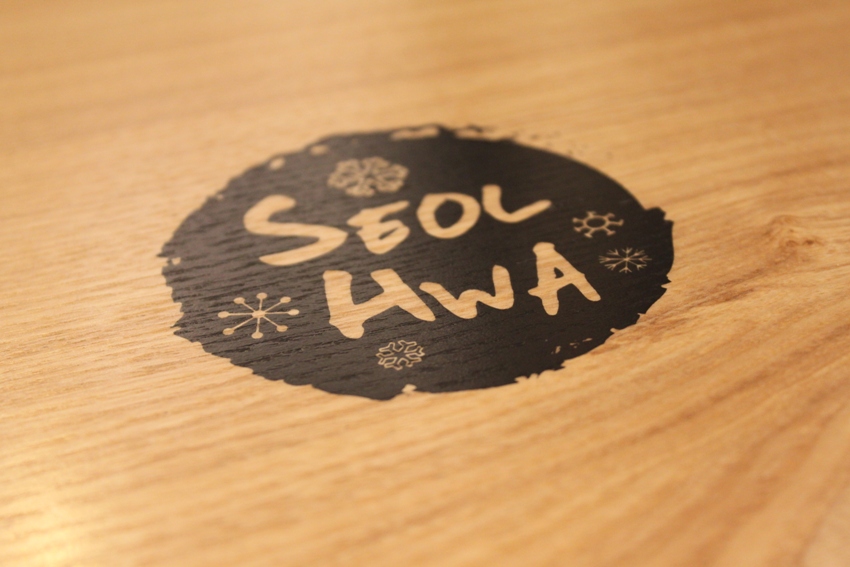 When the heat in the Philippines is too much to handle, we know a place where you can chill out. Seol Hwa (설화) is a new Korean dessert shop which first opened in Bonifacio Global City, Taguig in May 2015. Now, they have branches at Century City Mall and Alabang. In English, seol hwa means snow flake or snow flower. True to its name, they serve snow-like ice creams called bingsu which is very popular in Korea.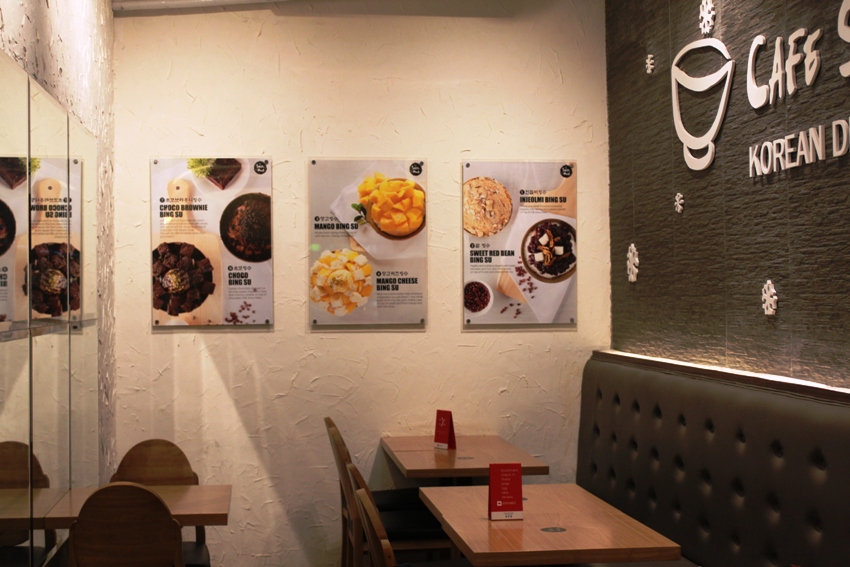 Bingsu is composed of shaved ice topped with fruit and/or ice cream. It's more popular during summer season because it's served really cold and it melts in your mouth, just like a snow flake. The most common topping is red bean paste and sweetened evaporated milk. The shop's bestsellers are Mango Cheesecake Bingsu (P240 for single/P340 for large), a milk snowflake topped with sweet mango pieces, cheesecake cubes, slithered almonds and vanilla ice cream; Almond Brownie Bingsu (P250 for single/P360 for large), a choco snowflake topped with brownie pieces, slithered almonds and chocolate ice cream; and lastly, Injeolmi Bingsu (P190 for single/P260 for large), a milk snowflake topped with slithered almonds, roasted soybean powder and Injeolmi, a rice cake that's been rolled in roasted soybean powder. With all these toppings in a single cup, how wouldn't your sweet tooth be satisfied?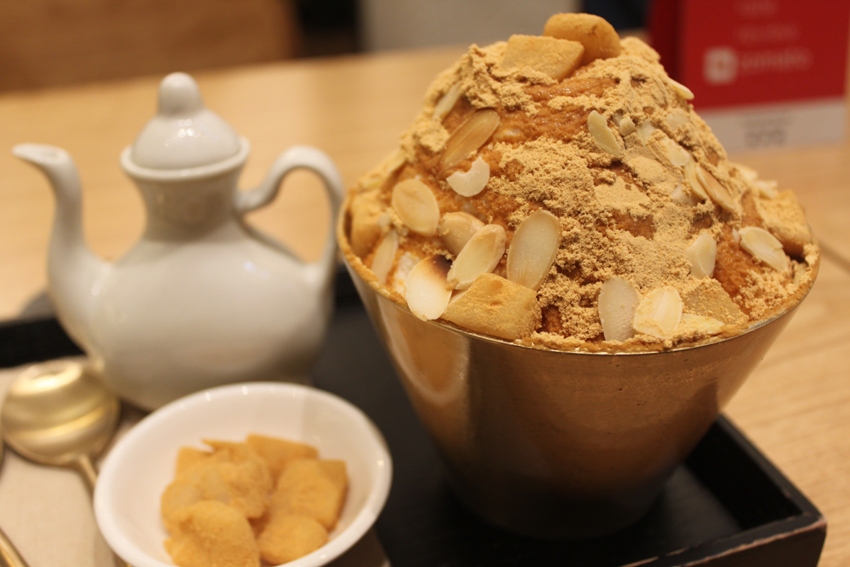 INJEOLMI BINGSU


(L) MANGO CHEESECAKE BINGSU; (R) ALMOND BROWNIE BINGSU

In their menu, you would find both savoury and sweet offerings – all with Korean flare at that. Aside from the bingsu treats, they also offer sandwiches, ddeok (Korean rice cakes), coffee, ice blended drinks, toast and many more.
Café Seolhwa will surely satisfy your craving for something cold and sweet. Especially in the Philippines where summer season is scorching hot, it wouldn't be a surprise if this shop becomes a hit!
LG/F Century City Mall, Makati (Beside Burger King)
02-425-9193
2 Forum, 7th Avenue cor 26th street, 1201 Bonifacio Global City