Cafe Libertad in Makati: Your Way to Liberation Through Coffee
Amid the rows of bars and bustling restaurants along Amorsolo Street lies a little mecca for creative people. Cafe Libertad offers a genuine refuge for people seeking creative inspiration and a diversion from the maddening adult life.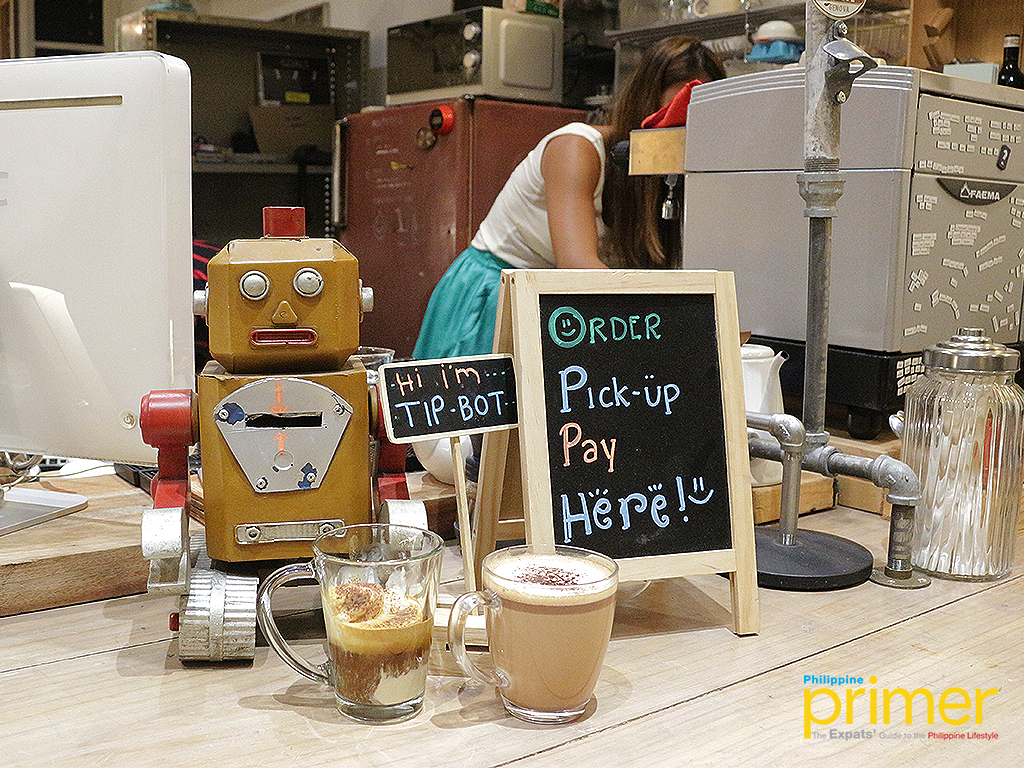 Owned and managed by people from various creative fields—advertising, production, music—Cafe Libertad is a little hive of all things creative. This place is where words turn into songs, visions turn into motion pictures, and good intentions turn into a cup of coffee served on your table. This is what this cafe is all about.
"I wanted it to be sincere, genuine…for the passion of good coffee," shares Dan Gil, owner of Cafe Libertad, "I want it to espouse things that make you feel free."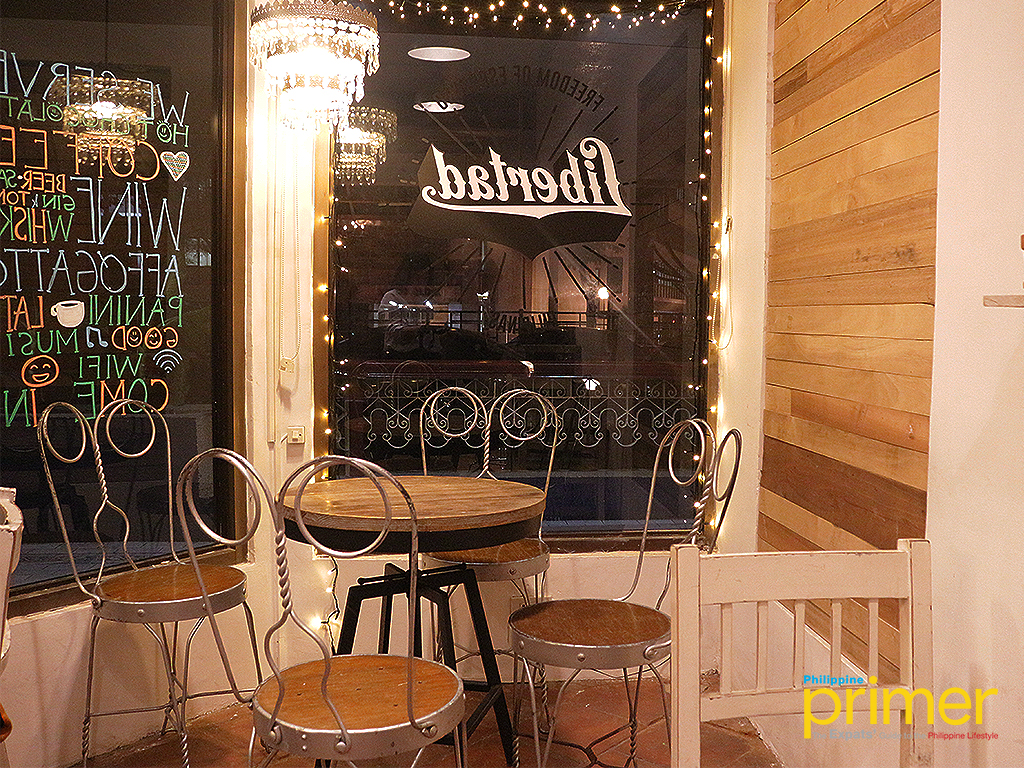 Aptly named so, Cafe Libertad will liberate you, even for a while, from all the different kinds of stress in this worldly life. Leave all your troubles out the door and, inside, let the friendly baristas serve you a thoughtful cup of coffee or a warm sandwich. Ease off and let yourself be engulfed in the reassuring atmosphere of this little cafe.
This cafe has simple yet sincere offerings of sandwiches, cookies, coffee, and booze. The dining and coffee-drinking experience is enhanced by the cafe's cozy and friendly atmosphere, with its warm ambient lighting, wooden tables and couches, and some personalized displays of arts and crafts that have a special meaning to the owner himself.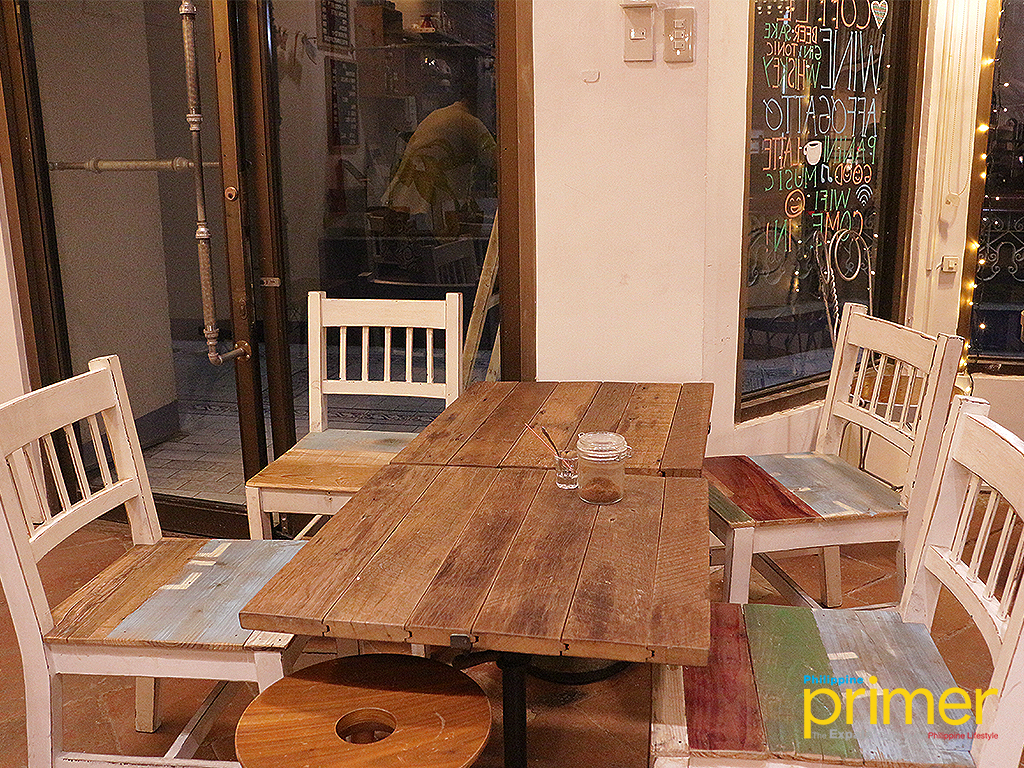 In support of the local industry, Cafe Libertad uses local beans from Mt. Apo for their coffee. The coffee they serve is mild and smooth but provides a distinct kick of caffeine enough to reinvigorate you.
Try their Iced Mocha (Php 160), which, besides using 100% Filipino coffee, uses tablea or chocolate tablets from Davao that are made with 65% cocoa. The chocolate tablets are patiently melted over hot water and then mixed with coffee. The flavors of the coffee and the chocolate discernibly blend well together without one overpowering the other.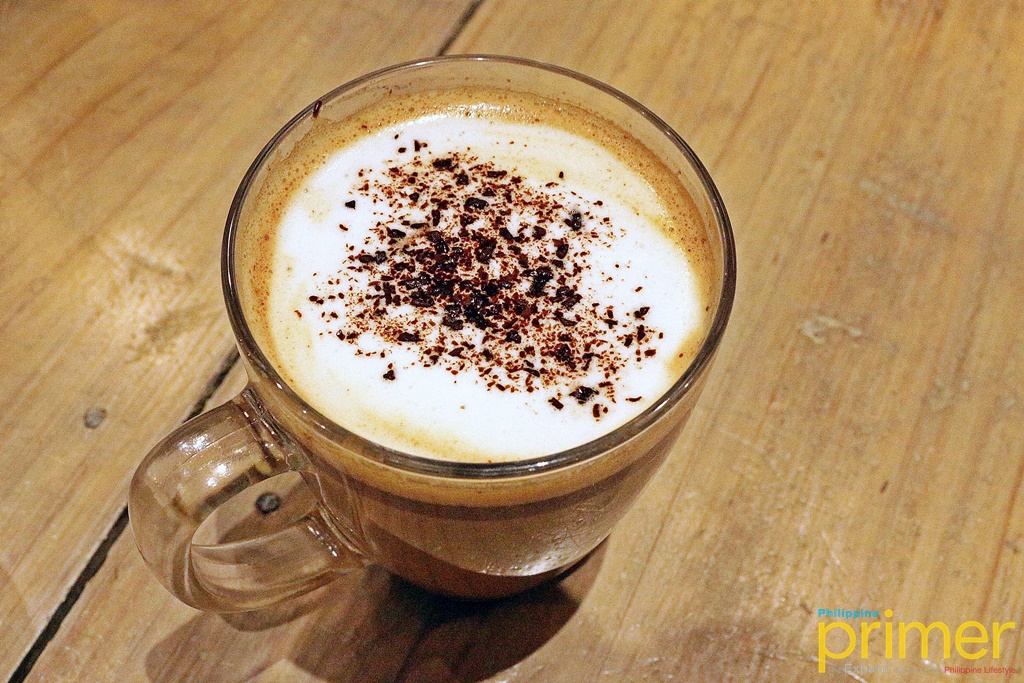 Iced Mocha (Php 160)
If you want something more uplifting, have their Affogato (Php 200)—because what can be more comforting than the combination of everybody's childhood favorite dessert, ice cream, and every adult's favorite comfort drink?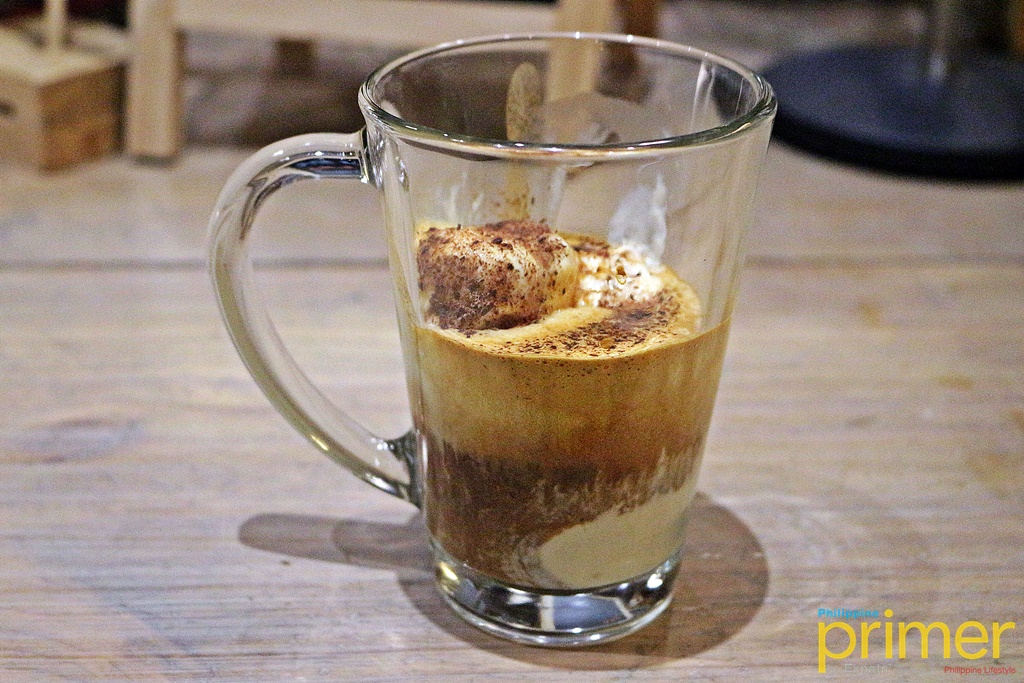 Affogato (Php 200)
If you want to get filled up while you have your coffee, a must-try is their Ham & Cheese sandwich (Php 125), which uses lightly toasted bagels that are chewy and satisfying to the full.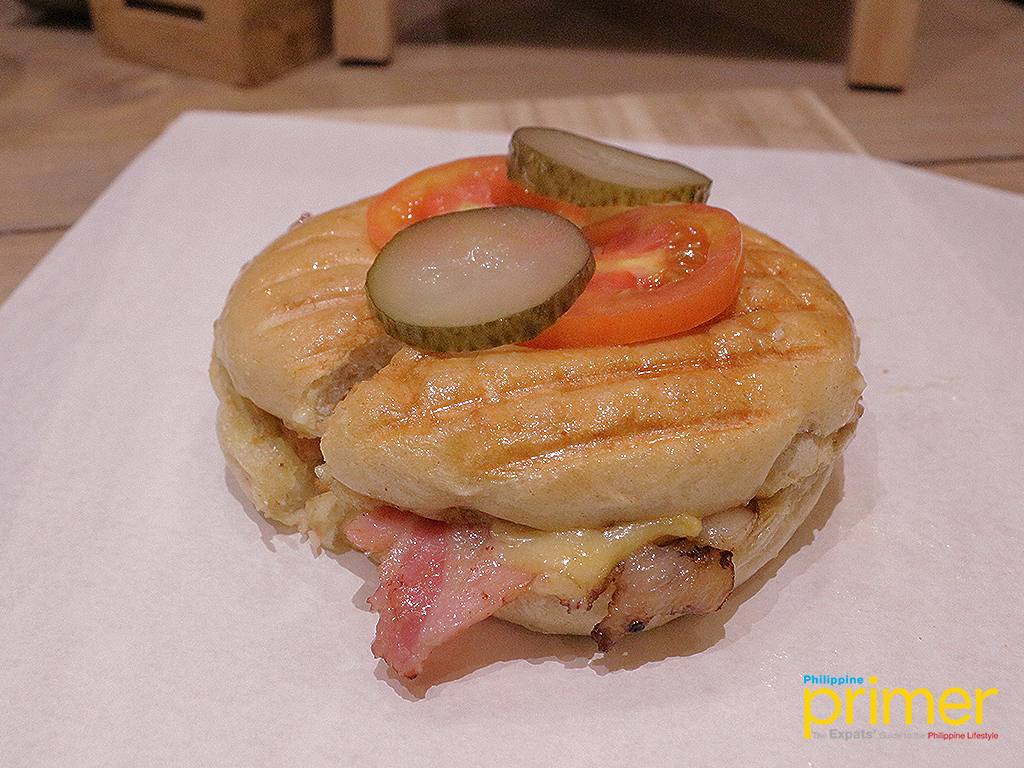 Ham & Cheese sandwich (Php 125)
Every Thursdays and Fridays, one corner of the cafe turns into a mini-music stage. You can have your coffee (or wine!) and a sandwich while listening to local bands and artists serenading you.
How to get here
By car: From Greenbelt 1, drive along Paseo de Roxas them make a right turn onto Arnaiz Avenue. Make another right turn onto Amorsolo Street. Turn left at V.A. Rufino after Metrobank and enter Creekside Mall on your left side.
---
Written by Rizelle "Rei" Leaño
A version of this appeared in Philippine Primer's Japanese (Vol. 136) and English (Vol. 41) magazines
Updated as of July 17, 2019

General Information
G-IV, The Gallery Building, Amorsolo St., Legaspi Village, Makati City
0917-890-7771
7 a.m. to 12 m.n (Mon. to Fri.)