A Wine and Dine Experience at Artisan Cellar Door in Makati
Ever dreamed of a fine dining kind of night? There's now a chance to do at Artisan Cellar in Makati.
ARTISAN CELLAR DOOR. A fashionable space where you can dine and relax with wine and great food
This Artisan Cellar Door is a wine shop and lounge that is the perfect spot for those who want to have a sip of their favorite wine while having a meal. Artisan Cellar Door opened in September 2015 and has catered to those groups of friends and couples who want to drink on the spot after purchasing a bottle of wine. This modern-looking place has a luxurious vibe, complementing the atmosphere to freely enjoy. It houses a large collection of high-end wines in their cellar. They import highly-awarded brands from Australia, Chile, Italy, France, Germany, and Spain.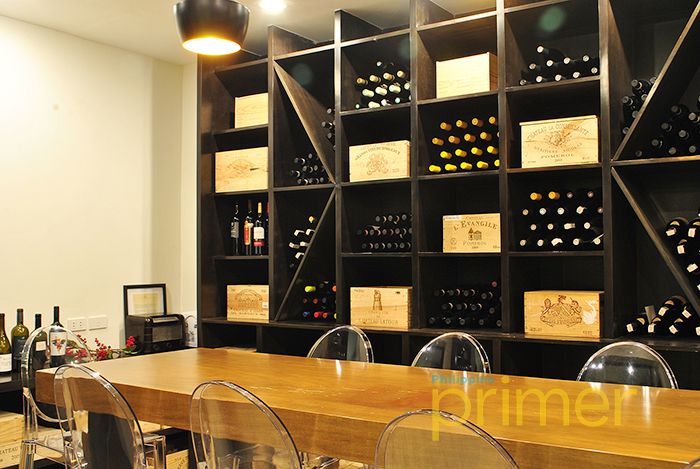 PRIVATE ROOM. This room can seat up to 10 people
When it comes to their food, they make sure that they also make the best pair to their wines. What they have here are top-quality meats and selection of cheese. They have lamb, angus, and Wagyu dishes which are all equally-appetizing and pleasing. All their wines and fine food make them a place to go to when it comes to a romantic dinner date or simply a luxurious night that you deserve.
The place also holds wine dinner frequently so make sure to visit their website to view of their upcoming events. You can also view their extensive collection of fine wines to bring home for a special date with your special someone. Experience a fine wine night at Artisan Cellar Door and see what it offers!

2276 Narra Building Pasong Tamo Extension, Makati City

11:00 am to 8:00 pm (Monday to Sunday)