Makai Bowls in La Union
If there was a dining spot which would perfectly complement the beach lifestyle of La Union– that would probably be Makai Bowls. This seaside shack is popular as it is the first one to offer healthy smoothie bowls to those would opt to get a light snack for their beach getaway.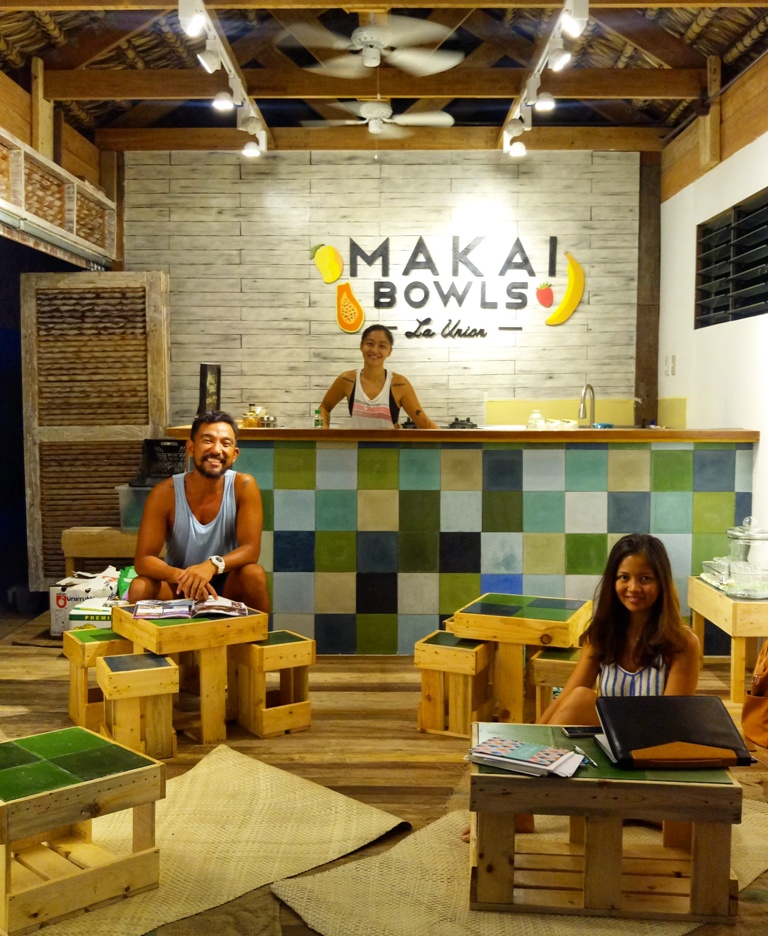 Makai Bowls owners in their new spot at the The Great Northwest Philippines Travel Stop/IMAGE Raffy Castillo
Inspired by the acai-based smoothies of Hawaii, Makai Bowls thought of bringing these flavorful and healthy eats to La Union, which the locals and tourists began to love. Apart from being the most unique food hub in the province, Makai Bowls makes sure that what they create are as healthy as possible: made from 100% fruits, no dairy, no artificial sweeteners and no ice. Simply put, vegetarians will love this shack for the nutritious bowls of goodness they offer.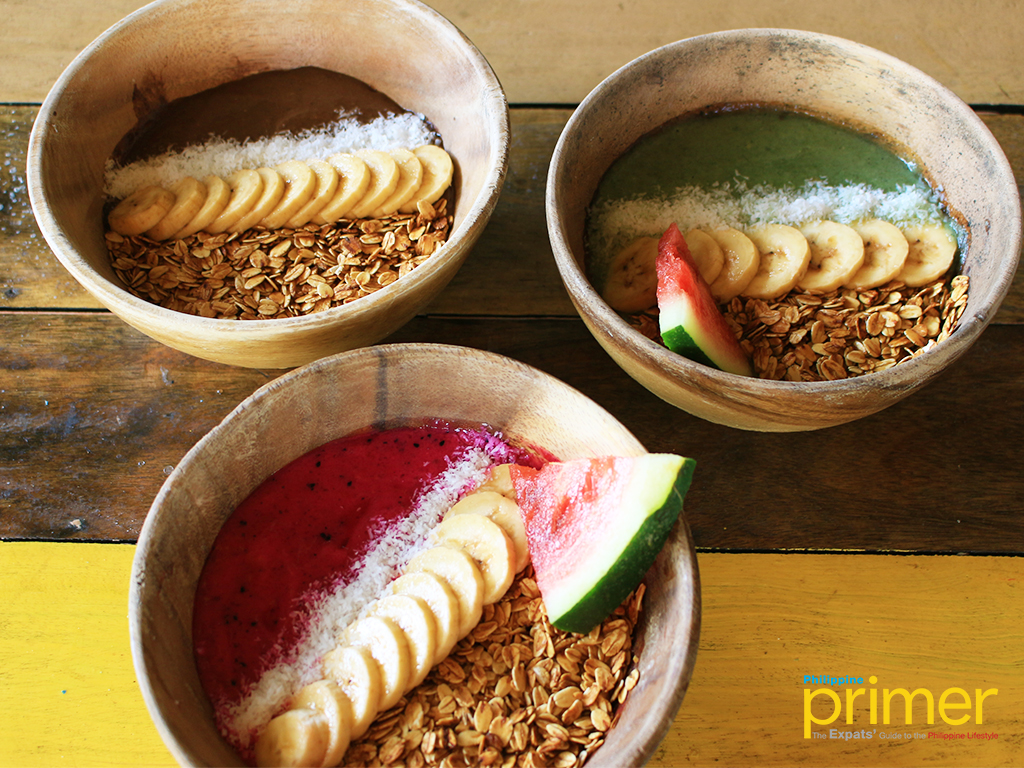 Three bowls of healthy goodness made from local produce!
These healthy smoothie bowls are seasonal, as the menu frequently changes depending on the availability of the fruits. Some months, they don't have their much-loved strawberry smoothie bowls if they're not in season, but don't worry as they have other fruits to soothe your cravings. All the fruits they use are sourced locally or from nearby provinces, to ensure that they only use fresh ingredients.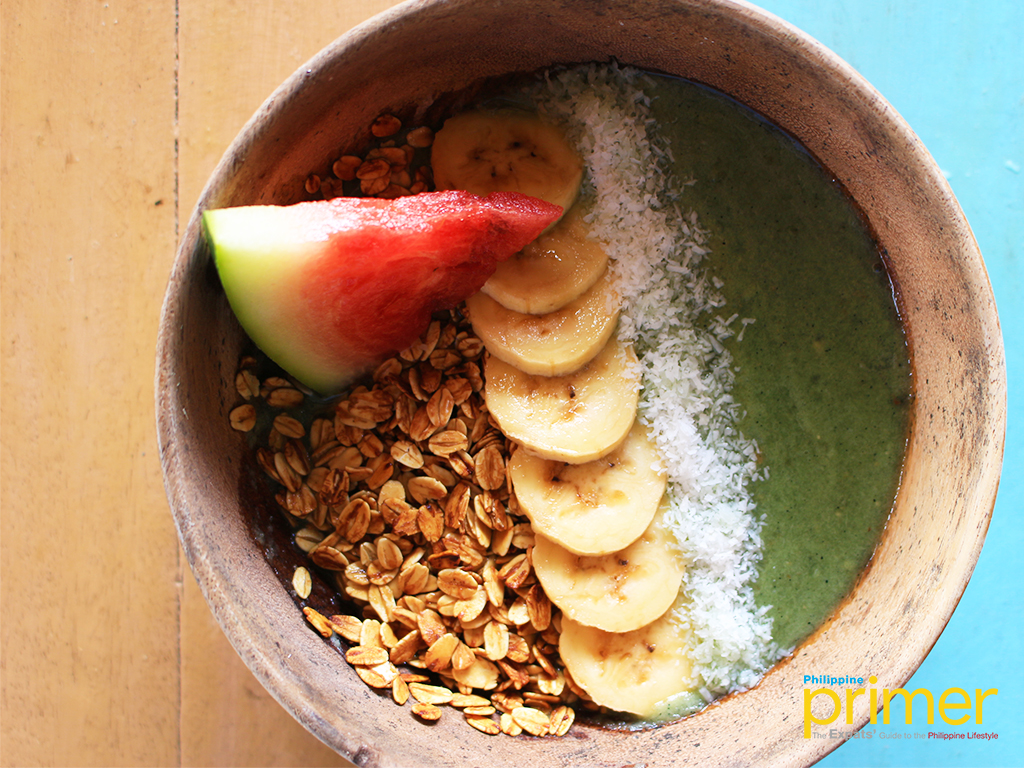 Beach Break (Php 200)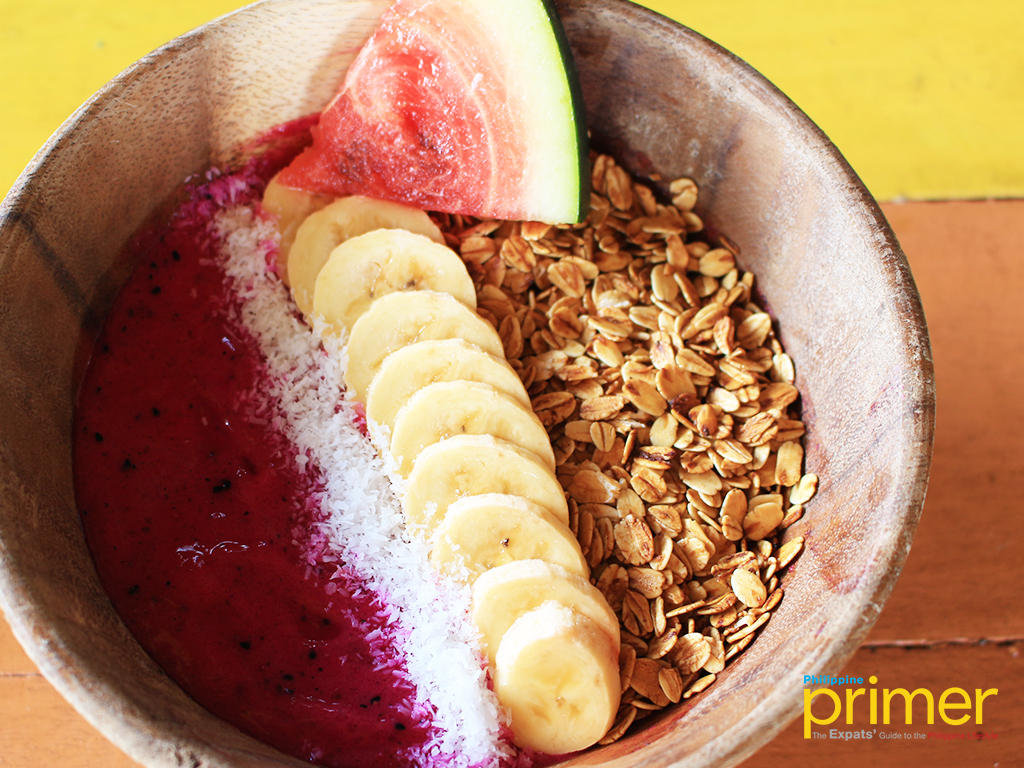 Amianan (Php 220); A dragon fruit smoothie bowl made with dragon fruit, mango, papaya, banana, and acai juice
It's also worth mentioning that they have recommended smoothie bowls for every type of travelers: if you just want something light so you wouldn't feel too bloated when you surf, try the green smoothie bowl called Beach Break, made from spinach, banana, mango, pineapple, spirulina, and coconut water. If it's your first time to try a smoothie bowl and you want something familiar, try their chocolate smoothie bowl named Carille: made from banana, peanut butter, cacao, maca, coconut oil, coconut milk, and honey. It's also the perfect after-surf dish if you want something delicious and filling. For beverages, Makai Bowls also offers fruit hakes and fresh-pressed juices.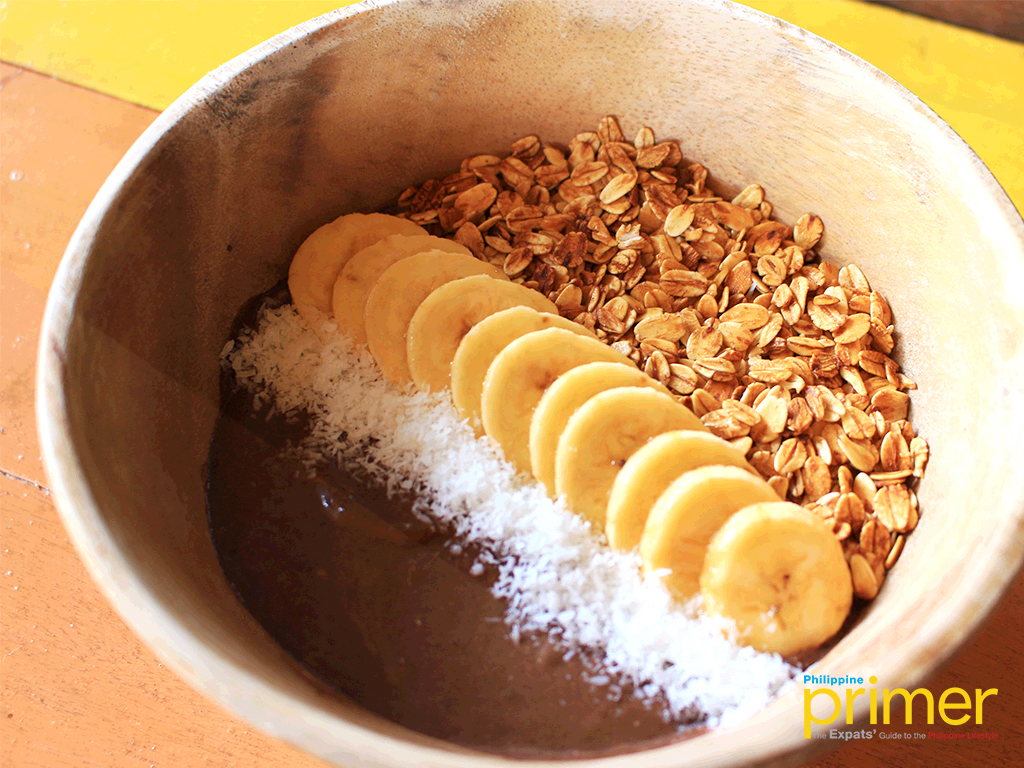 Carille (Php 220); A chocolate smoothie bowl made with banana, peanut butter, cacao, maca, coconut oil, coconut milk, and honey
Want something healthy to munch on by the beach: Head on to Makai Bowls for your delicious fill of healthy goodness.

The Great Northwest Philippines Travel Stop, National Highway, Brgy. Urbiztondo, San Juan La Union

8 am to 8 pm (Mon. to Fri.); 7 am to 9 pm (Sat. and Sun.)