Mad Monkeys in La Union
San Juan in La Union is a hip and popular destination for surfers all around the world. Apart from the exquisite beach, the food scene is booming and the nightlife is alive. Expats are also on the lookout for good food and for some foreigners, but some still miss a good burger.
Located along San Juan, Mad Monkeys stands out. Co-owned by four friends, they decided to open up their own burger shop in the town as they felt that burgers are more often sold in fast food chains.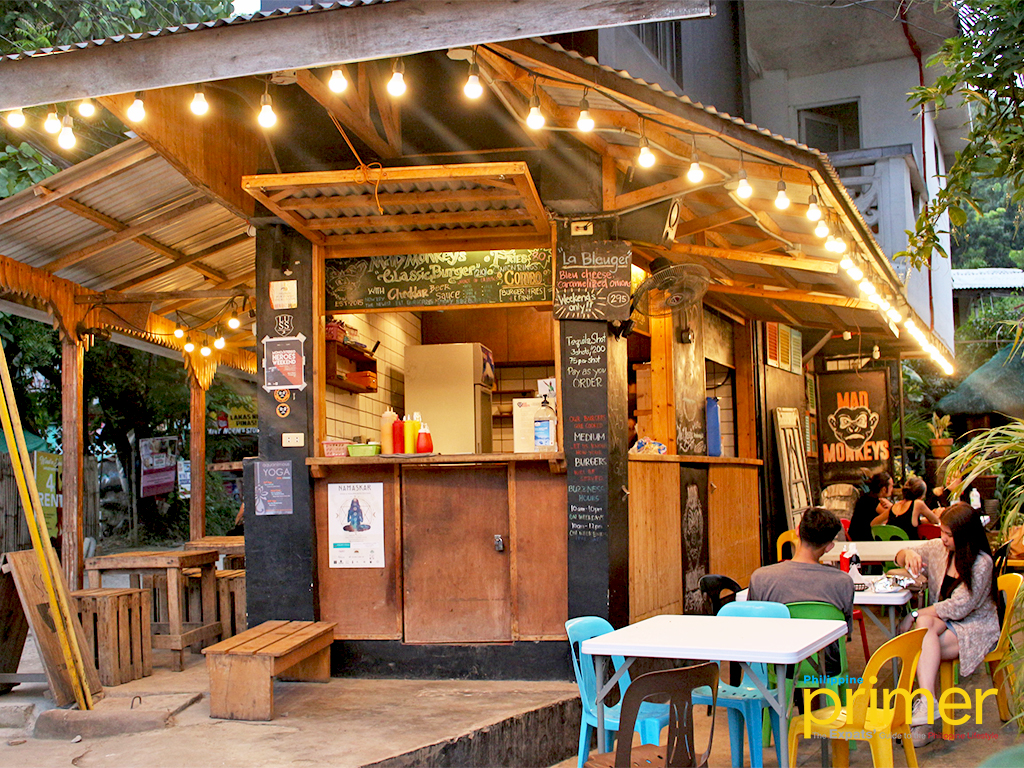 Chill out with your friends and family, grab a beer and enjoy the night at Mad Monkeys
All ingredients that Mad Monkeys use are locally-sourced. Their burgers are grilled to perfection making it a sight to behold when it arrives on your table. Although the shop is small, the burgers they serve are big and the flavors are even bigger. Mad Monkeys takes pride in creating unique concoctions of sauces that will entice your taste buds. Each burger contains their famous Cheddar Beer sauce which is a mix of gooey cheese sauce and beer that will not make you drunk but rather, will make you want to order for more.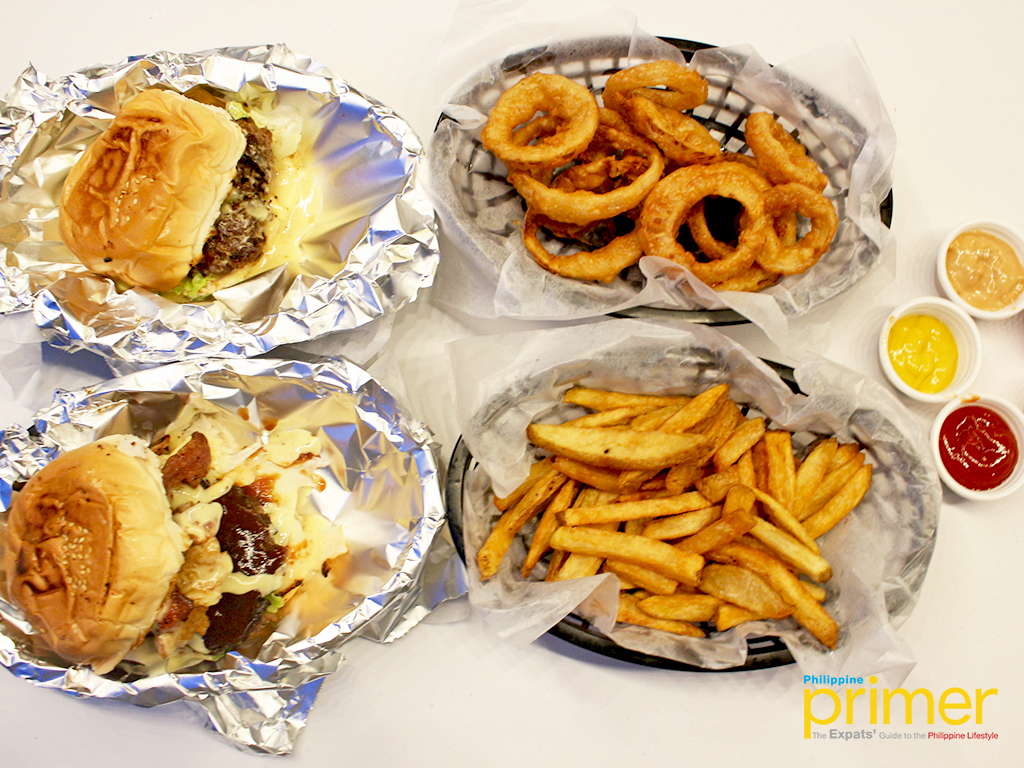 Don't miss out on their fries and onion rings! Best dipped with their original sauces! Fries and Onion Rings (Php 80)
The Classic Burger is made from 100% beef patty topped with melted cheddar beer sauce. The meat is tender and juicy as they cook all their burgers medium, but you still have the option on how you want your burgers to be cooked. Bacon-lovers should try their Smoky BBQ Bacon Burger, which also includes their cheddar beer sauce, sweet and smoky home-made barbecue sauce, caramelized onion, and crispy bacon. Their bacon adds that needed crunch with each bite.
Smokey BBQ Bacon Burger (Php 295)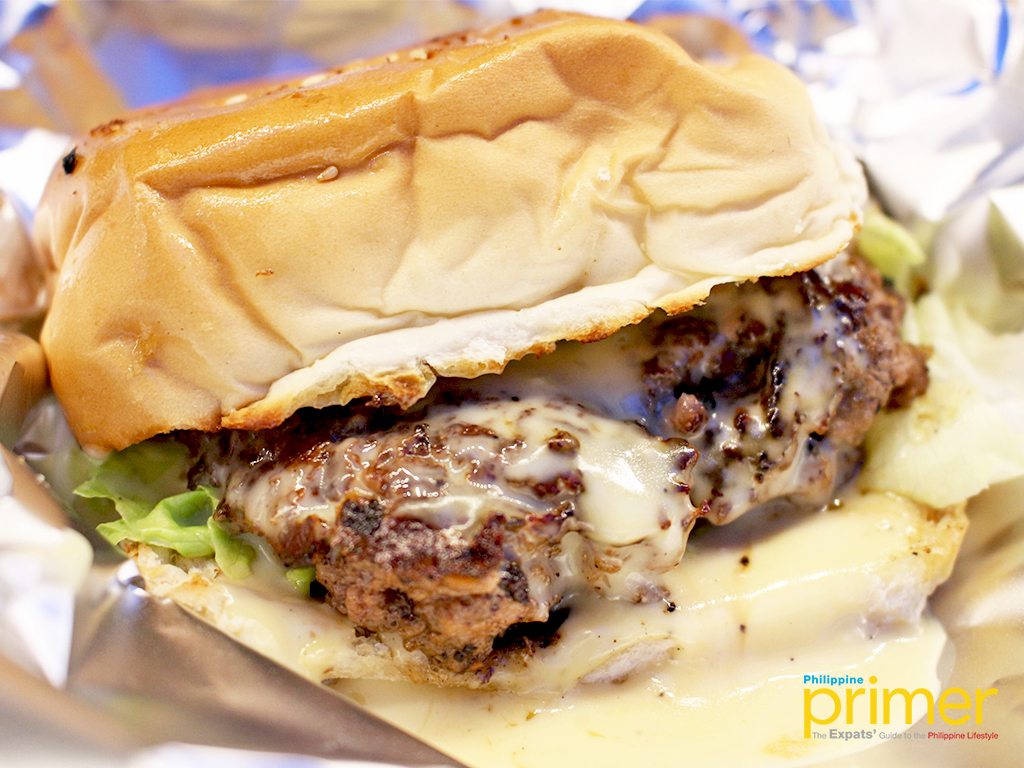 The Classic (Php 210)
One of the owners, Mateo Fabregas, wanted to create original sauces that will be remembered and loved by the customers, in which they also have another famous sauce which is the SOS sauce. Usually used on their SOS burger, the SOS sauce is a mix of roasted garlic, spices, and secret ingredients. Dip their twice fried fries or their beer battered onion rings in this sauce and you'll definitely love how flavorful it is. The SOS sauce gives that zesty taste that complements the burgers well.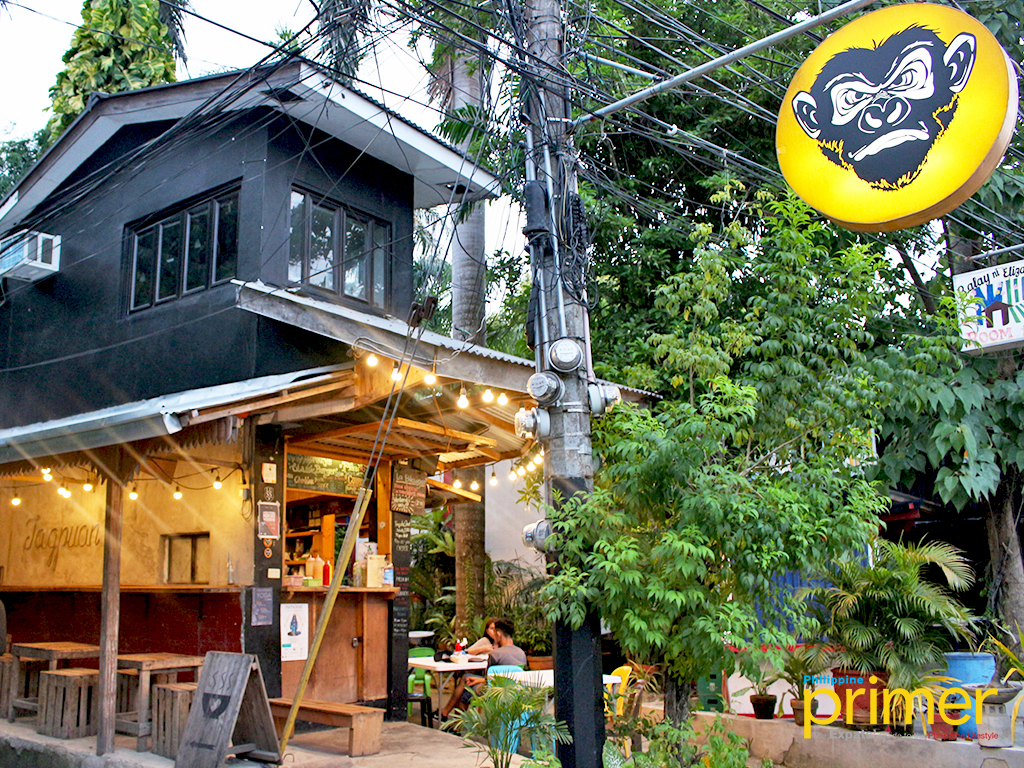 Mad Monkeys is the only famous burger shack in San Juan, La Union
A glass of beer on one hand and a burger on the other is the best way to enjoy a night in San Juan, La Union. This casual burger shack is open on weekdays until midnight so you can just order the burgers while chilling at their open space dining area. Mad Monkeys plays Blues music so fans of this genre will surely enjoy hanging out here. If you're looking for natural and the best burgers in the La Union, Mad Monkeys will be there waiting for you.
Store Information
Urbiztondo, San Juan, La Union
:00 am to 10:00 pm, weekdays, until 12mn for weekends
Cash only