Saramsam Ylocano Restaurant and Bar in Laoag City: A Charming Food Destination for Homey Ilocano Meals
Saramsam Ylocano Restaurant and Bar in Laoag City: A Charming Food Destination for Homey Ilocano Meals
Saramsam Ylocano Restaurant and Bar is an in-house restaurant of Balay de Blas Pensionne House owned by the Blas family in Laoag City.
Locals and tourists alike are flocking over to this restaurant because of its homey meals and rustic Spanish interior imitating an old Mediterranean house fused with Filipino elements. This restaurant will remind you of an old world charm that really depicts how Ilocos is perceived to be.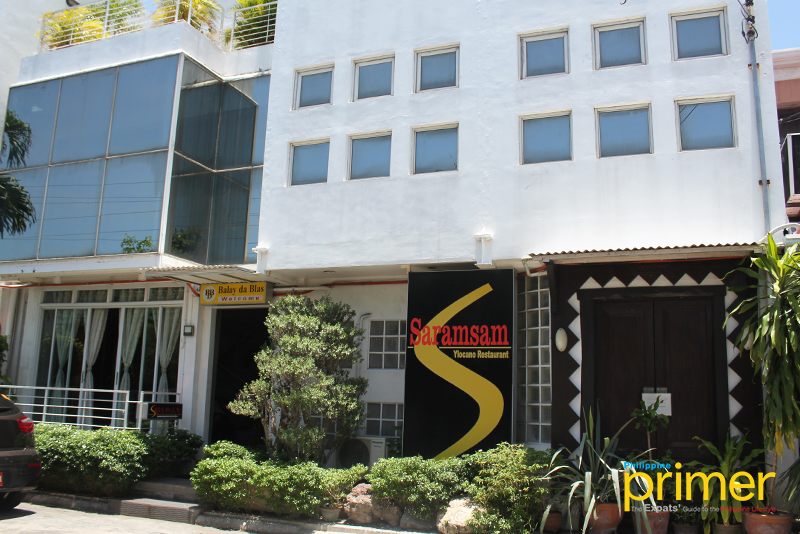 The word "saramsam" is an Ilocano word that means informal dining. Unlike other restaurants in the area, Saramsam Ylocano offers its guests a fun get together with friends or family in an intimate setting.
The first thing you will notice about the place is the amazing display of antique decors all over the place, starting from the collection of chandeliers and lamps, vibrant colored window glasses, painting, to the different ornate styles of tables and chairs, and many more.
Its main dining area is located on the second floor which speaks more of a house than a usual restaurant setting, while the first floor is where you'll find several divided rooms perfect for an intimate group dining.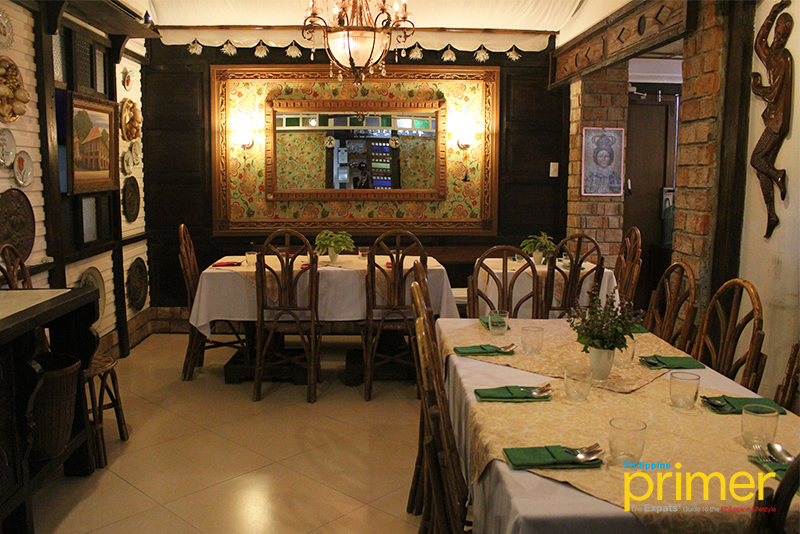 Dining hall for group diners on the first floor of Saramsam Ylocano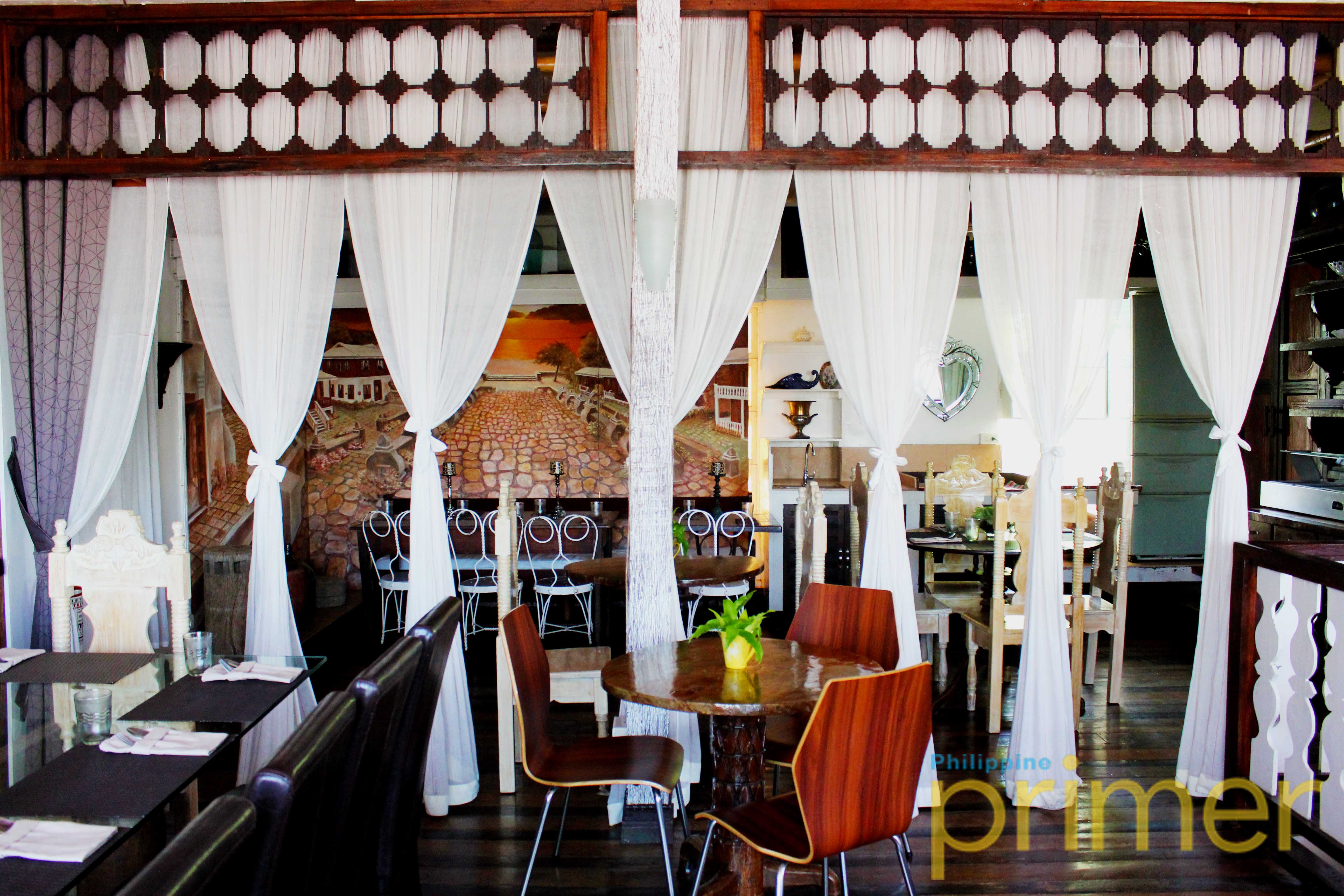 The main dining area on the second floor
As one of the most popular dining places in Ilocos Norte, Saramsam has inarguably charmed all the foodies out there in search for a place where they can be served gastronomic goodness which breaks the rule for preparing an Ilocano cuisine dish.
When it comes to the menu, they serve a cross-cultural cuisine mixing two different cultures put together to produce a unique taste. Of course, you should expect a wide range of traditional Ilocano favorites such as Poque-Poque, Bagnet, and Pinakbet.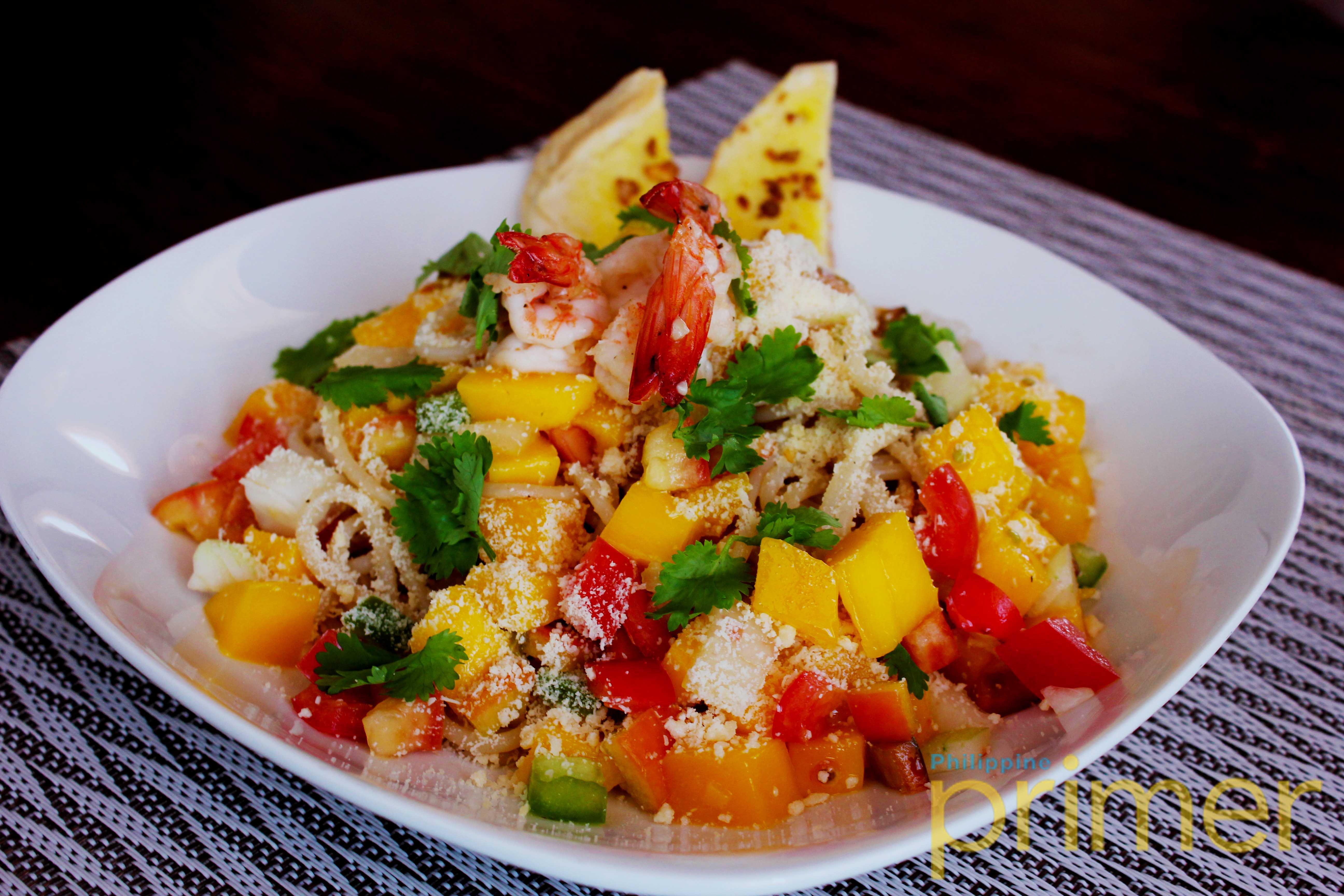 Saramsam Pasta (Php 195)
Aside from their best selling Ilocano dishes such as their Saramsam Pasta (Php 195) and Poque-Poque Pizza, the new addition to their menu is also worth a dine here like the Vongole (Php 175), an olive oil based linguine pasta garnished with garlic, tomatoes, mussels, and chili peppers. This pasta has an appetizing kick of spice that spicy food lovers will like.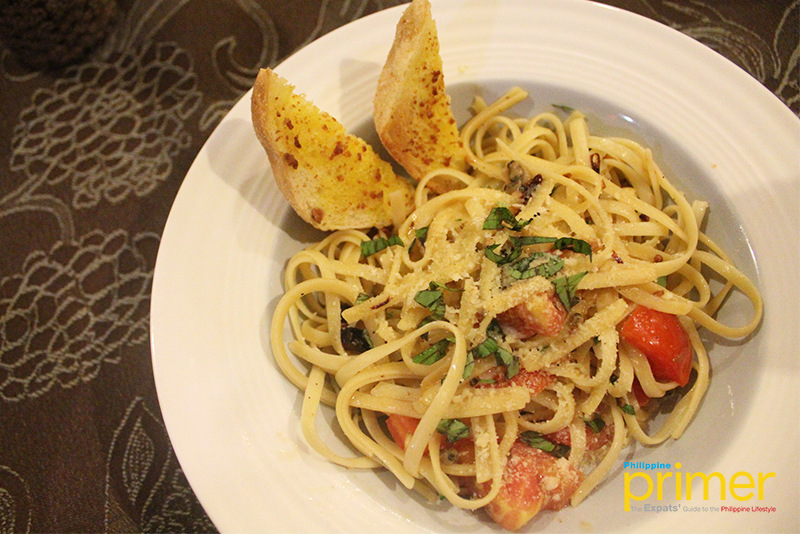 Vongole (Php 175)
Their new spicy coconut pork stew with winged beans, small shrimps, and chili called Gcng-Gcng Pallang (Php 185)—pronounced as "Gising-gising"—is another fiery dish that would literally wake up your senses because of the spicy flavor you'll taste with every bite, hence its name which means "wake up".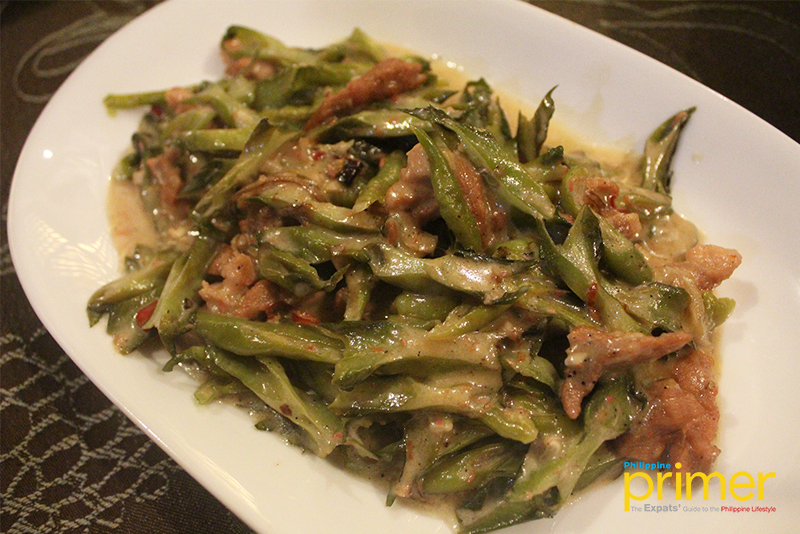 Gcng-Gcng Pallang (Php 185)
They are also known for their refreshing drinks like the Barniw or Basil Iced Tea (Pitcher Php 175, Tall Glass Php 50) and the Salamagui or Tamarind Iced Tea (Pitcher Php 185, Tall Glass Php 50).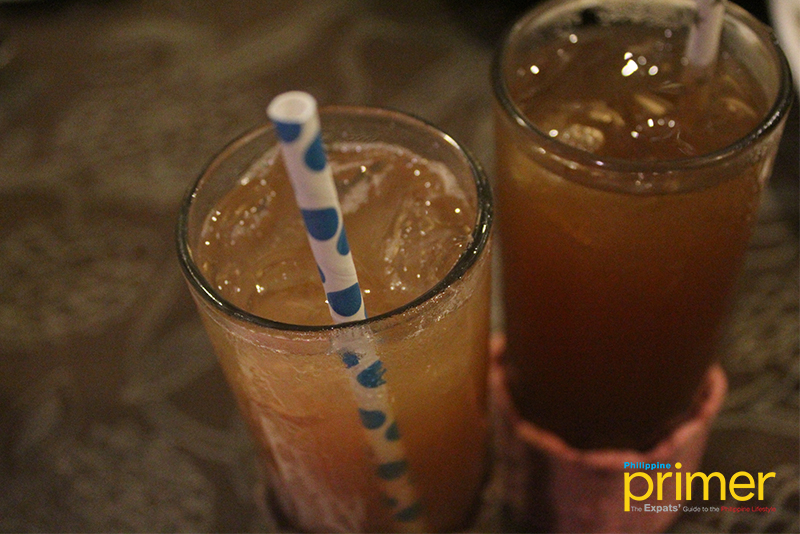 Basil Iced Tea and Tamarind Iced Tea (Php 50)
On your trip up North, check out this restaurant to get the best dose of Ilocano cuisine you would want to come back for!
How to get here:
From Laoag City proper's Ilocos Norte Capitol Stage, drive down J. P. Rizal Street. Make a right turn onto Hernando Street, then turn left at P. Gomez Street. Turn right at the 1st cross street onto Gen. Giron and you'll see Saramsam Ylocano on your right.
---
A version of this appeared in Philippine Primer's Japanese (Vol. 103) and English (Vol. 12) magazines
Updated as of March 6, 2019


#10 Giron St., Brgy. 7-B, Laoag City, Ilocos Norte

9 a.m. to 10 p.m. (Mon. to Sun.)