Cuisine de Iloco in Laoag City: The Best Place to Get Your Ilocano Cravings
While in Laoag City, you've got to drop by at one of the best restaurants in town serving the region's trademark eats with a unique twist.
Established in 2017, Cuisine de Iloco is the brainchild of owners chef Jaymar Aquino and his brothers. The idea was to build a family-owned restaurant while using his culinary experience from working as a chef abroad and incorporating it with their hometown's best flavors.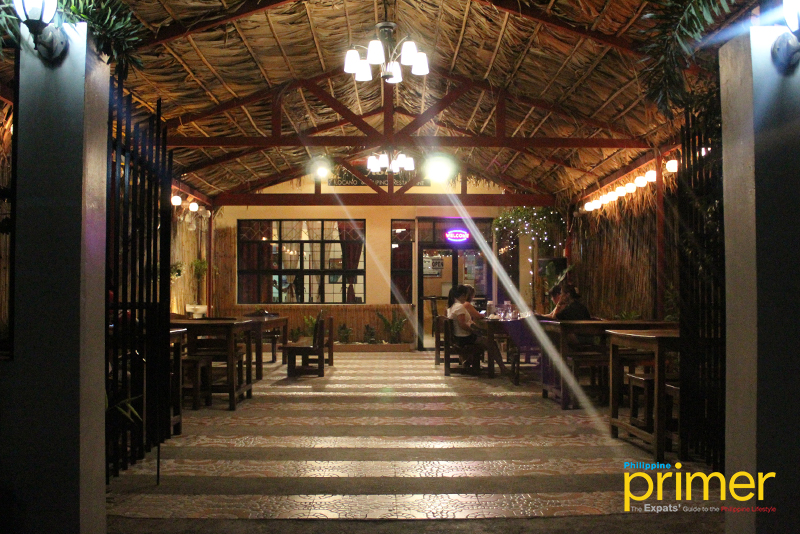 Cuisine de Iloco's menu mainly consists of the well-liked Filipino dishes and Ilocano specialties. Originally, it was supposed to be an international menu with Arabian, Chinese, and American dishes, but because of the booming tourism in Ilocos Norte, the siblings decided to just stick with the region's finest local cuisine.
The cozy ambiance of the restaurant will make you feel like you are in a modern house with bamboo walls and a nipa roof. You can either dine in their al fresco dining area or stay indoors and admire the paintings hung on the wall from Filarts Incorporated, a nonprofit organization, which is also available for sale.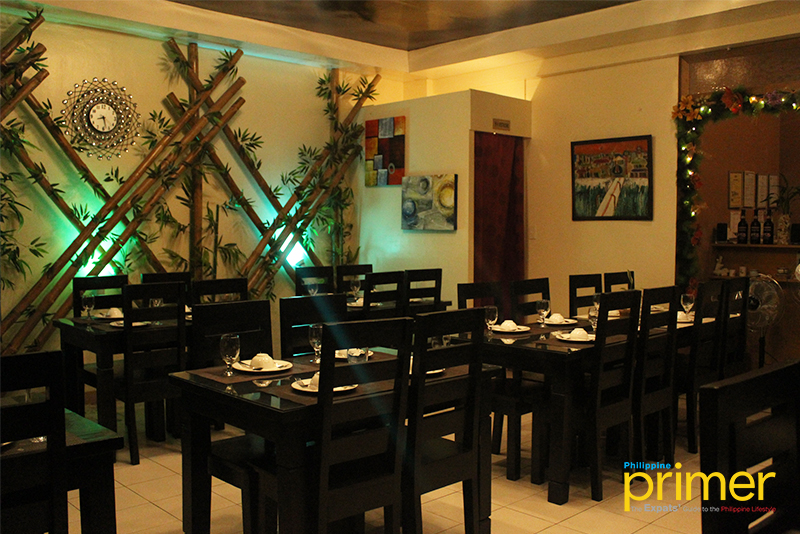 Its walls are full of paintings and bamboo wall fixtures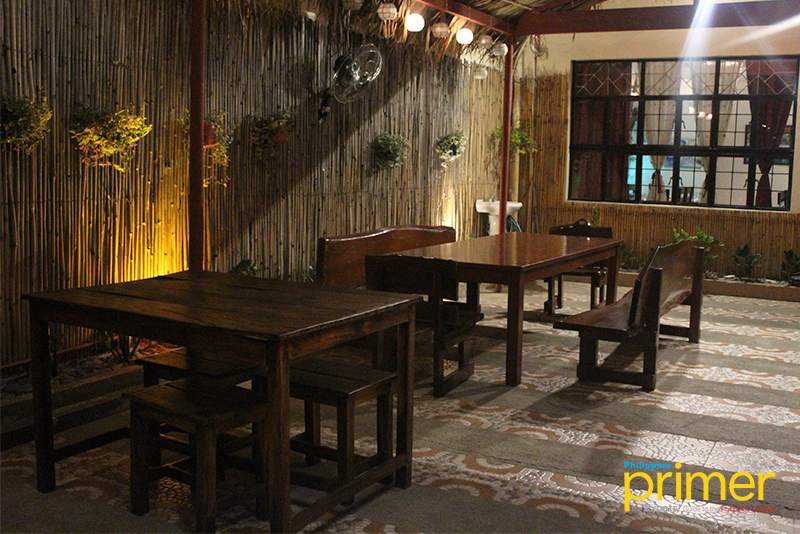 Cuisine de Iloco's al fresco dining set up
As the head chef and owner of Cuisine de Iloco, Jaymar Aquino assures that all their dishes are authentically made in their kitchen and has a consistent flavor that would never fade away.
One of their best-sellers is the Bagnet Sisig (Php 249), a sizzling twist made to Ilocos' prime crispy dish of deep-fried pork topped with a sunny-side-up egg. Do not forget to squeeze the Calamondin or calamansi to add a crisp sour flavor to the dish.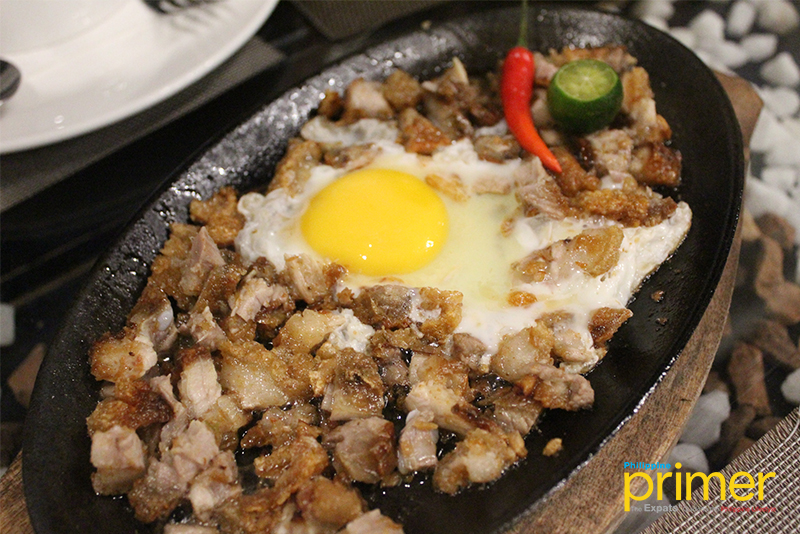 Cusine de Iloco's sizzling Bagnet Sisig (Php 249)
Their own version of Poqui-Poqui (Php 119), a traditional Ilocano vegetable dish which you can get anywhere within Ilocos Region, is made from roasted eggplant sautéed in egg, onions, and tomatoes. What makes Cuisine de Iloco's version of Poqui-Poqui is it has a distinct smoky flavor.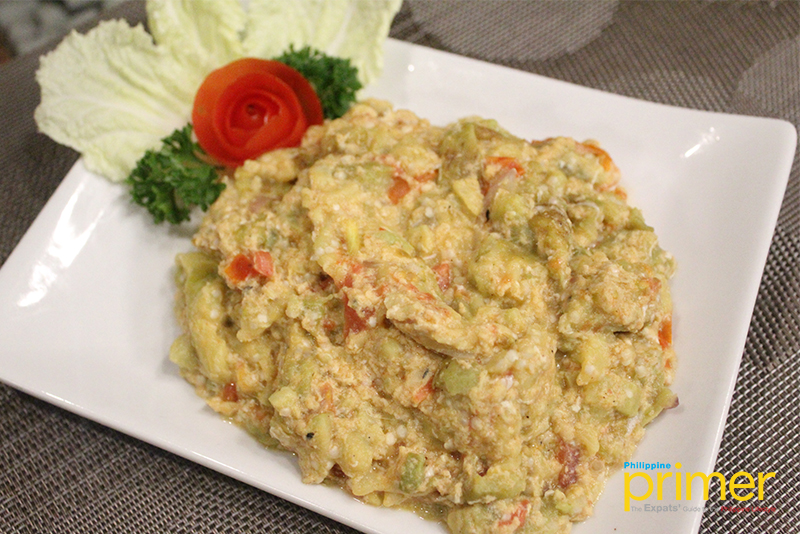 Poqui-Poqui (Php 119)
Another specialty twist to the Ilocano bagnet (deep-fied crispy pork) is their Crispy Express (Php 199). It is served with a tangy yet semi-sweet red sauce which combines perfectly with the salty bagnet chops. 
Crispy Express (Php 199)
Aside from their hearty Ilocano meals, they also offer set meals and packages with all their recommended dishes, plus you can request the chef to cook other local or international cuisines! Just take note that their peak season is summer, so if you are planning to visit Ilocos Norte soon, better drop by Cusine de Iloco at an earlier time.
How to get here:
From Laoag City proper, h

ead 

northwest

 on 

J. P. Rizal Street

 toward 

V. Llanes, then t

urn 

left

 onto 

Hernando Avenue.
General Information:
Address: Hernando Ave., Bgy. 7-A, Laoag City, Ilocos Norte
Business hours: 10 a.m. to 10 p.m. (Mon. to Sat.), 12 n.n. to 10 p.m. (Sun)
Contact Information: 077-300-0573 / 0909-943-9700 / 0995-138-7755
Website: cuisine-de-iloco-restaurant.business.site
Facebook: Cuisine de Iloco
Instagram: cuisinedeilocoresto
---
This first appeared in Philippine Primer's Japanese magazine March 2019 issue.
Written by Deneca Ordinanza
Store Information
Hernando Ave., Bgy. 7-A, Laoag City, Ilocos Norte
077-300-0573
0909-943-9700 / 0995-138-7755
10 a.m. to 10 p.m. (Mon. to Sat.), 12 n.n. to 10 p.m. (Sun)