Taklobo Restaurant in Davao
Have a taste of authentic Davaoeño cuisine at Taklobo!
Taklobo is one of the restaurants found at the diners' destination in Davao City, called Jack's Ridge. As an in-house restaurant of the resort, Taklobo specializes in mostly Filipino dishes, composed of grilled and seafood offerings for its customers.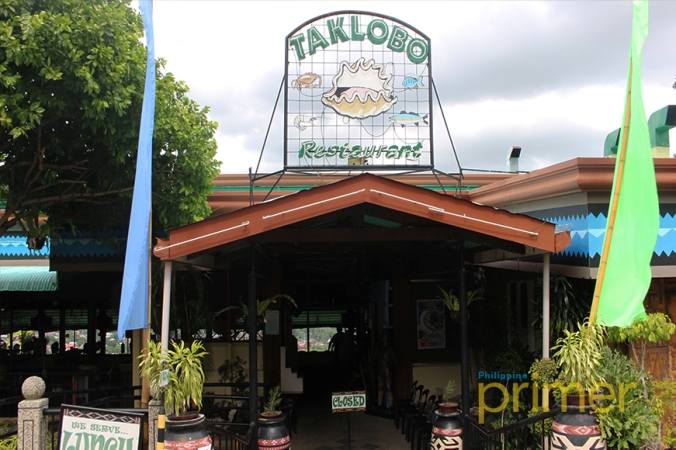 Taklobo at Jack's Ridge
Jack's Ridge, the place where Taklobo restaurant stands, is once part of the headquarters of retreating Japanese forces at the end of World War II. Around the place, you can still see remnants of the past, such as caves dug by Japanese.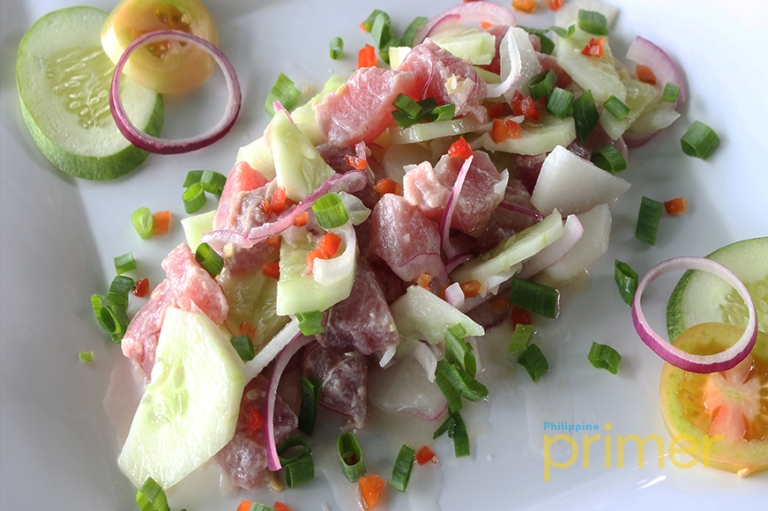 KINILAW (P190.5) Cubed raw malasague/tuna mixed in vinegar, onions, lemon juice and slices of cucumber and radish. Serves 2-3 persons
Davaoeños go to Jack's Ridge for a taste of delectable Filipino cuisine, and Taklobo is their go-to place come dinner. Taklobo, which was first opened in 1999, has always been a favorite Filipino restaurant in the area. It is named Taklobo, which means "pearl" in Filipino, because it is where a giant clam was found before. With its overlooking view, many customers come here during dinner time for a better ambience.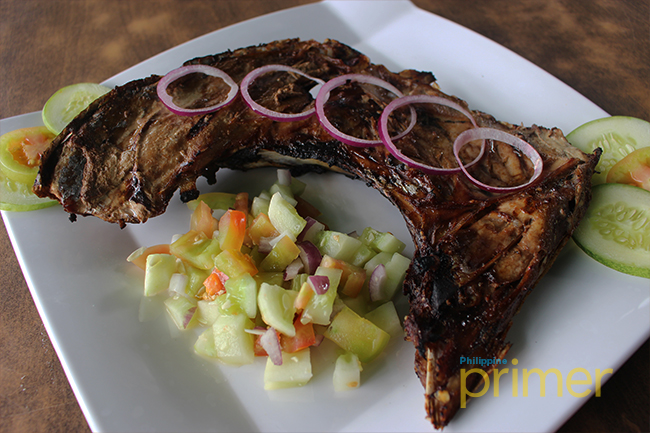 PANGA NG BARILES (P90.84/ per 100g). Seasoned tuna jaw
Dishes offered by Taklobo start from salads, to favorite Filipino starters such as sisig (sizzling pork dish). They also have soups such as Tinola and Sinigang, a very popular soup dish in the Philippines. Of course, their popular grilled items (called ihaw-ihaw) with pork and fish items are available as well. Their traditional specialties include a variety of pork, fish, and noodle dishes which can serve up to 3 persons for its generous amount of serving. Ordering their seafood dishes is a must because it is their bestselling food that's loved by many Davaoeños themselves, and also by tourists who come to see Jack's Ridge.
Taste the culinary creations of Davao's cuisine through Taklobo restaurant!

Shrine Hills, Matina, Davao City

0921-801-3499 or 0925-500-9146

10:30 am to 2:00 pm (Lunch); 4:30 pm to 11:00 pm (Dinner)