Dinner with a view: Cebu's Scape Skydeck
Good food combined with an amazing view of the sea can make any foodie happy. Take it up thirteen floors and you've got an experience, which is exactly what you'll get at Scape Skydeck.
Scape Skydeck is set at the 13th floor of Azon Residences, a residential condo in Lapu-Lapu City. Inspired by the owners' love for travel and food, Scape's menu features a fusion of international flavors given a Cebuano touch.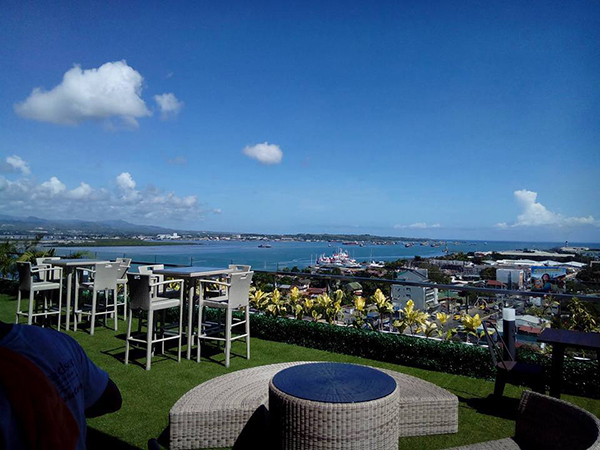 Foodies will fall in love with more than just Scape's food. Views from their outdoor restaurant are unlike any other. The restaurant opens just as the sun sets, giving those who both love food and photography a chance to catch a glimpse of a sunset in Cebu's resort town. Mactan Channel, a strip of water that separates mainland Cebu from Mactan Island, is clearly visible from the outdoor restaurant.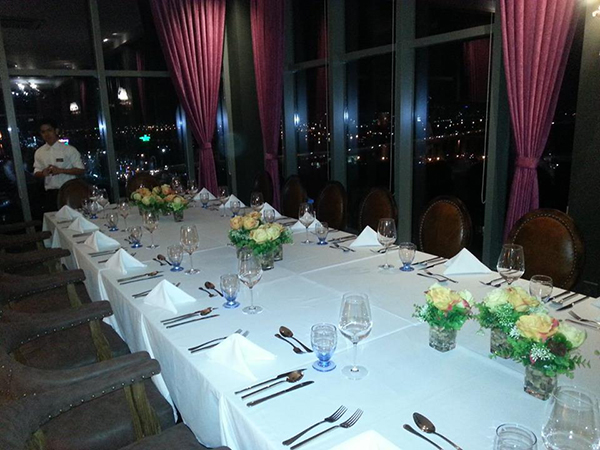 Step inside Scape Skydeck and you'll be treated to a classy ambience usually reserved for restaurants in high-class hotels. Mactan and Cebu's night skies are visible even from within the restaurant.
Oyster Shooters and Chilean Mussels (P775)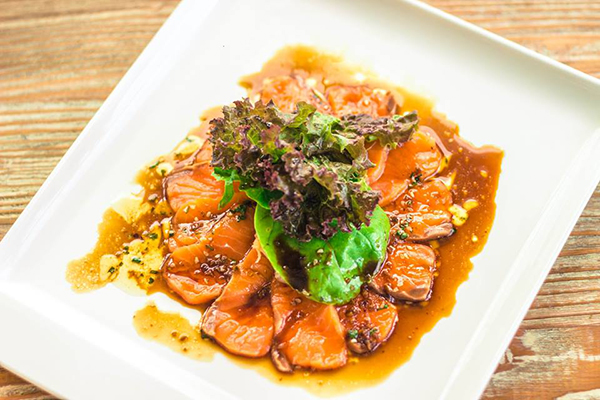 Salmon, Mahi-mahi carpaccio, and Tiradito entrée with ponzu sauce (P345)
A visit to Scape Skydeck, however, is not limited to great views of Mactan and Cebu. Food is where it's at, and they do not disappoint. A dish that you should not miss from Scape is their Oyster Shooters and Chilean Mussels (P775). There's also the salmon, mahi-mahi carpaccio, and tiradito entrée with ponzu sauce (P345) to complete your seafood extravaganza.
You can find Scape Skydeck at the roof deck of Azon Residences, M.L. Quezon National Highway, Pusok, Lapu Lapu City. They are open daily from 5:00 pm to 12:00 mn, with a Happy Hour scheduled from 5:00 pm to 7:00 pm. For reservations, please call 0922-810-4550, 0995-150-9862, 0930-664-1074, or 032-494-0898.
All photos courtesy of Scape Skydeck on Facebook
Roof Deck, Azon Residences, M.L. Quezon National Highway, Pusok, Lapu Lapu City
032-494-0898
0922-810-4550, 0995-150-9862, or 0930-664-1074
5:00 pm – 12:00 mn daily