Cebu's favorite ramen place: Barikata Ramen Bar
It's time for some delectable ramen!
If you are craving for ramen while in Cebu, don't worry because there are a lot of ramen places where you can go to for quality and delicious noodles. One of the most popular ramen go-to places is Barikata Ramen Bar found in Cebu IT Park.
The word Barikata, according to the restaurant manager, means "very hard." This describes the noodle's state wherein it is hard in solidity, making it achieve the correct measure of "hardness" for a noodle to be a high quality one.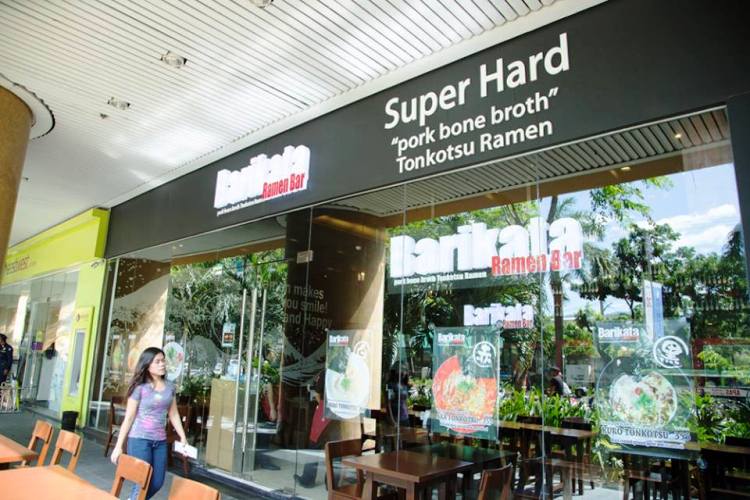 Façade. Image by Barikata Ramen Bar
Barikata Ramen Bar has the same owner with Japanese restaurants New Chibori and Kushiyaki Chikuzenya. In Barikata, they specialize with ramen, a Japanese staple food that is a noodle soup dish. In Barikata Ramen Bar, you could totally see that this is a hit among Japanese people in Cebu City as most of its customers are Japanese. Open at lunch time, office workers within the vicinity of Cebu IT Park come here for a taste of delicious ramen offering.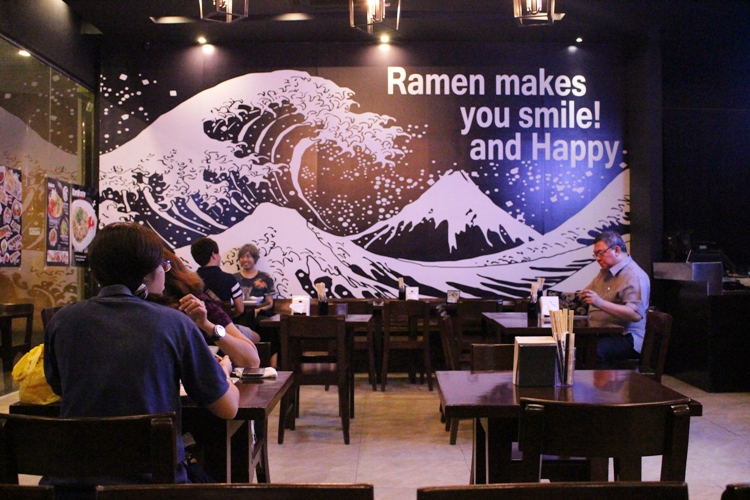 Interior
As you enter the place, you will feel a casual dining but more upscale compared to other ramen places in the city. The interiors will also make you feel like you are in Japan because of the decorations surrounding the place. The indoor seating can sit around 60 persons at a time, while the outdoor seating can accommodate up to 12 guests.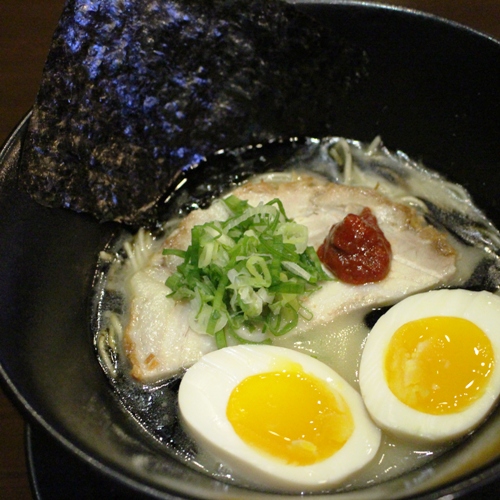 BLACK (P395). Kuro Tonkotsu with tamago.
Barikata Ramen serves not only ramen but other Japanese food such as donburi, soba, and tendon. But their most sought after dish is their tonkotsu ramen. Their ramen dishes are made by a Japanese chef so expect to taste ramen like the ones served in the country of Japan. What they have for their ramen offerings are Shiro Tonkotsu called "White," with White pork bone broth ramen that is an original tonkotsu ramen.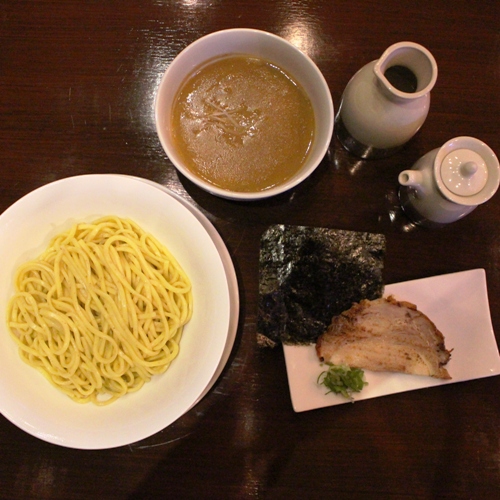 TSUKEMEN (Regular/130 g at P330, Large/P200g at P355).
Another ramen offering that they have is the Kuro Tonkotsu or "Black," which is made up of black pork bone broth ramen with black roasted ground garlic and sesame oil. This is actually the restaurant's bestseller. Also, Barikata Ramen Bar is known for Aka Tonkotsu, which is composed of red pork bone broth ramen with hot and spicy ground pork and chili oil. This ramen dish is perfect for those who would love spiciness for their dish to get that nice kick when eating a hot bowl of ramen.
What makes their ramen most special is that you can add and customize your ramen by adding extras such as adding cha shu (stewed pork), ni tamago (ramen egg), beni shoga (Japanese pickle), nori, tonkotsu kaedama (100g), or even plain rice. You can get these added extras for only P40 to P80, very affordable to make your ramen the best ramen for you!
Come to Barikata Ramen Bar and expect to have a bowl full of delicious ramen! Get the best tonkotsu ramen here and see why people go to Barikata Ramen Bar for their ramen cravings!
G/F Calyx Centre Bldg., Cebu IT Park, Cebu City
(032) 268 9582
11:30 am to 2:30 am ; 5:30 pm to 10:30 pm(Monday to Sunday)