Carcar Market's Lechon
Discover what makes this Filipino favorite from Carcar City, Cebu stands out from the rest.
Cebu is known not only as a progressive island province, but also as a food haven. Located in the Visayas region, this province has contributed so many delicious things to Filipino cuisine, the greatest of which is Cebu lechon – a whole pig stuffed and basted with spices and sauces while roasting over hot coals.
The best Cebu lechon is a point of contention among Cebuanos and outsiders alike. Each version from different cities, towns and restaurants has their own distinct flavor. Renowned American chef and TV personality Anthony Bourdain proclaimed Zubuchon as the top pick in the hierarchy of pork, while others swear by CNT. But those who had time to venture outside Cebu City can attest that the best lechon ever can be found at the Carcar Public Market.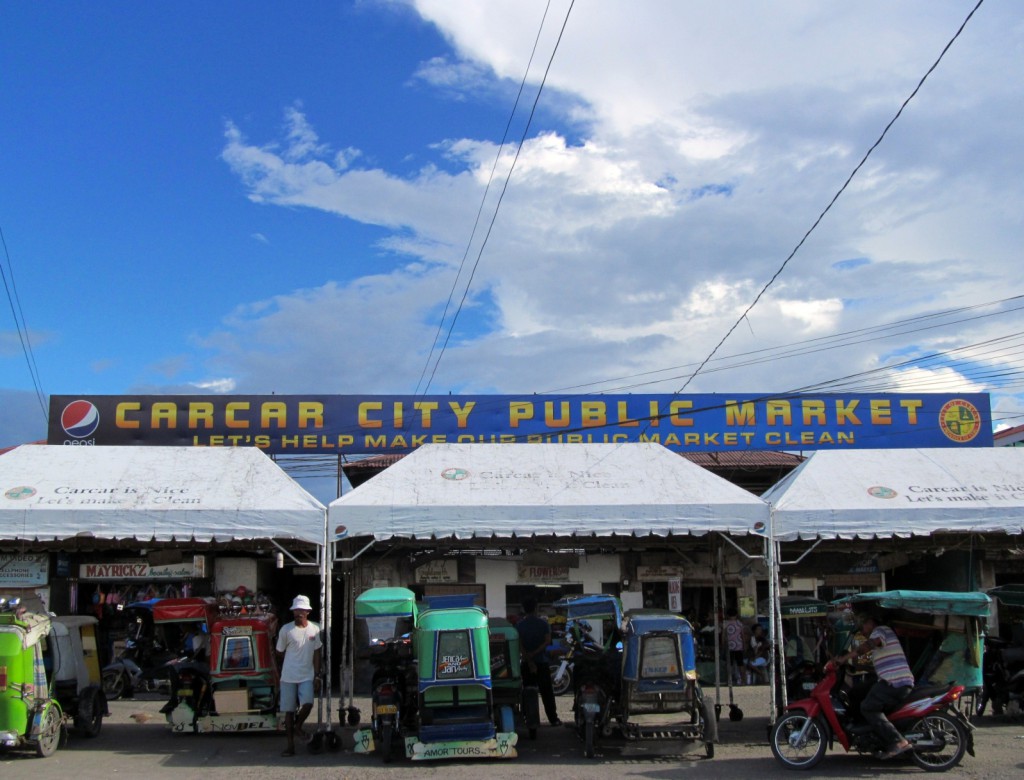 Carcar's lechon has its own cult following, and with good reason. Upon arriving at Carcar Public Market, you will be greeted by numerous stalls serving glorious roasted pig side-by-side. The most popular of these stalls is Bebie's and Guiling's, but all of them serve lechon with crispy golden-red skin, flavorful tender meat and a thin layer of fat. What makes Carcar's lechon different is that they serve it with a special sauce made of spices, fruit juice, and a local leaf called patiotes, which lends it its unique taste and wonderful aroma. This sauce is poured into the pig's stomach and sewn shut before roasting to mix with the pork juices. After roasting, the sauce is taken out and poured all over the pork chunks before serving.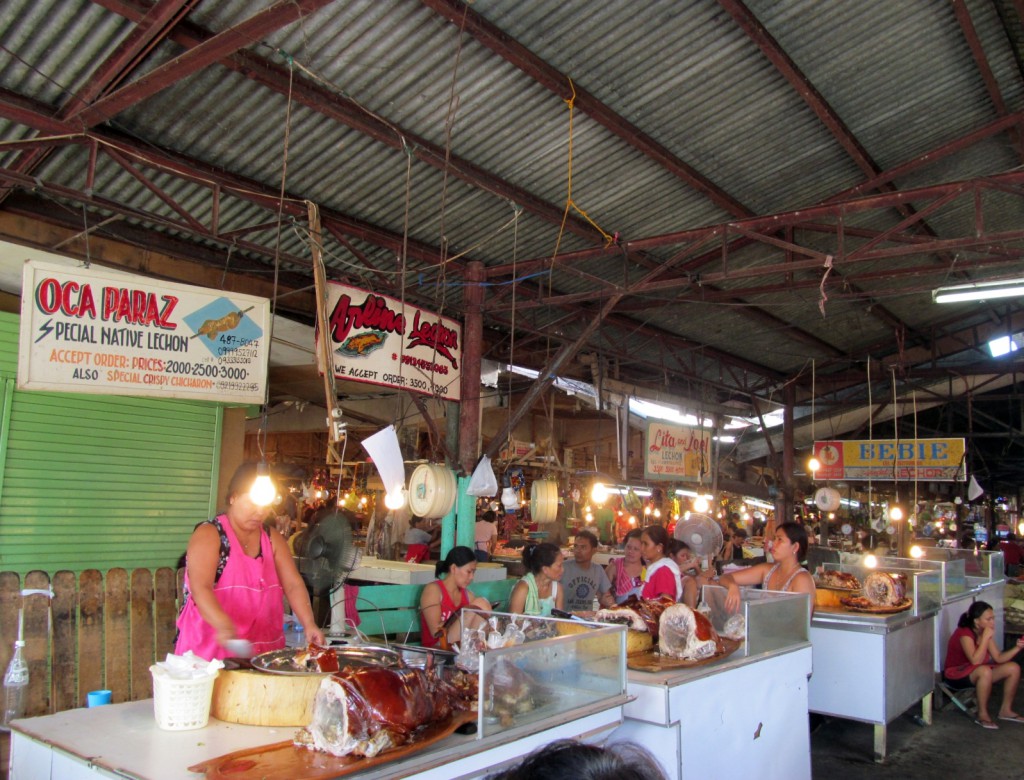 Lechon here is priced affordably at P300 per kilo. It's only available for takeaway, but you're welcome to pick a carenderia nearby and order some rice and atsara to go with the lechon's meaty goodness.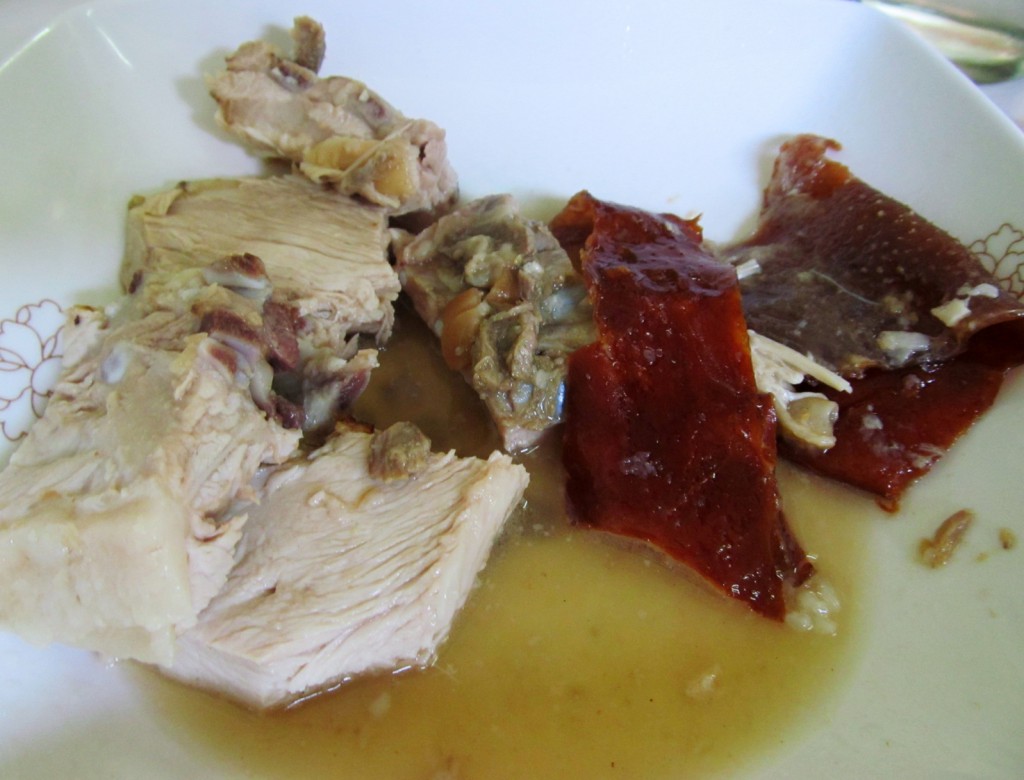 The quaint city of Carcar is around 40 kilometers south of Cebu City. To get here, you can either go on a one-hour drive from Cebu City, ride a bus at the Cebu South Bus Terminal located on N. Bacalso Avenue or go on the V-ride ("van-ride) at the One Citilink Terminal.
—–
Photos and article by Jess Jacutan
Inasalan Section, Carcar Public Market, Carcar City, Cebu