Papa Bolo in Tagaytay is the Newest, Must-visit Brewery for Great Craft Beers
If you love good craft beer as well as equally good bar chow, and happen to love chilling out in Tagaytay, we recommend you visit Papa Bolo, the newest brewery to open in the famous city in the south.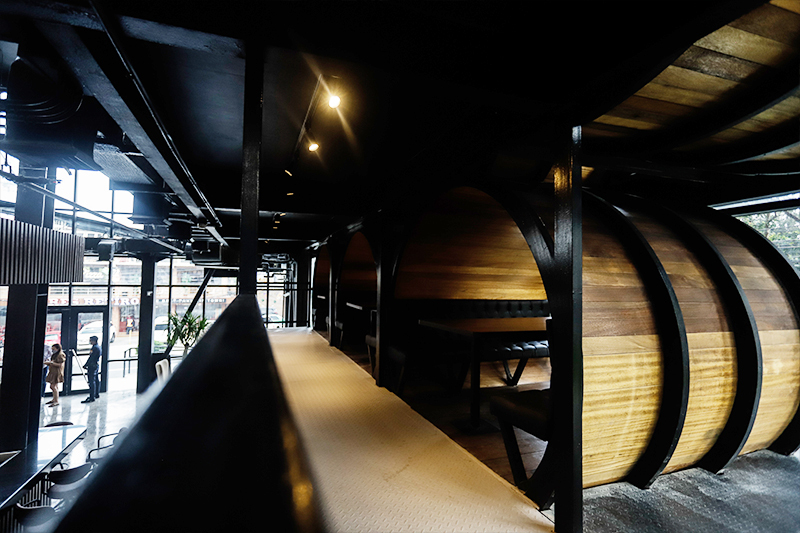 Everything here screams beer
Located right across Sky Ranch, this beer and food hub is owned by incoming Congresswoman and entrepreneur Aniela Tolentino.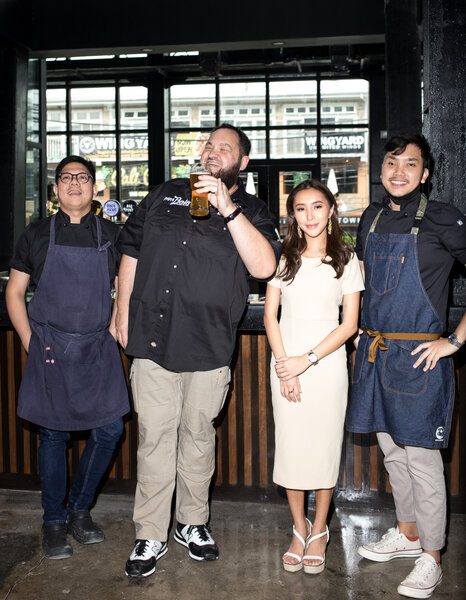 Team Papa Bolo: Alphonse Sotero, Mike Wayne, Aniela Tolentino, and RJ Ramos
It has an industrial look and feel, accentuanted by glass walls, cozy wood tables and leather seats, and funky barrel themed booths.
This three-storey brewery can comfortably accommodate up to 450 guests across its spacious floors, smoking areas, private rooms, a mezzanine, and an expansive roof deck that's perfect for chilling out with friends.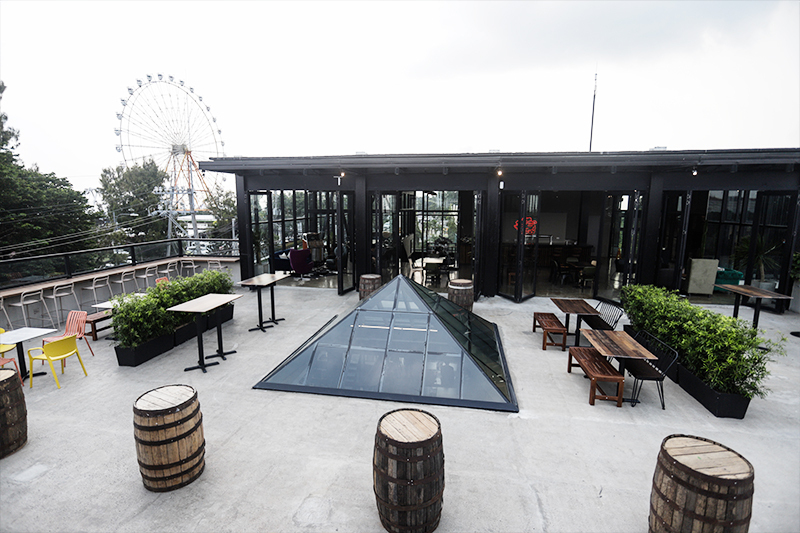 Meet new people or simply be on your own on the garden roof deck
Brewed in Tagaytay
With Canadian brew master Mike Wayne at the helm, Papa Bolo brews its very own signature craft beers using local produce. As of writing, the pub has six offerings: Barkada Bliss, Cowboy Classic, Twin Sun, Bad Pony, Disco Biscuit, and Piña Nina.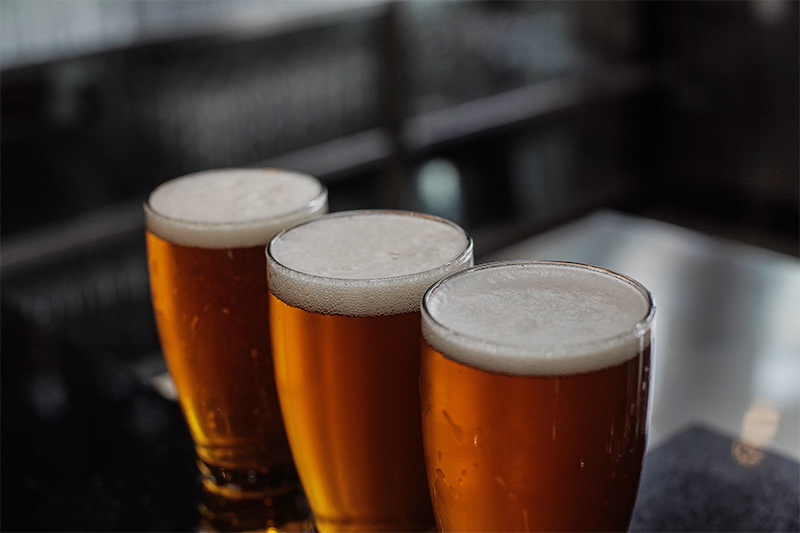 Fresh from the tap!
Their Barkada Bliss (Bohemian pilsner) is the best way to introduce someone to the world of craft beer: its flavor profile reminiscent of a famous brand in the country. 
If you want something strong, try the Twin Suns (double IPA). With a strong alcohol content that sits at 10% ABV, this is a juicy take on the variety that is usually hop-centric and assertive both in aroma and flavor.
The Piña Nina (pineapple ale), on the other hand, is a mild ale with a fruity profile that highlights the flavors of one of Tagaytay's prime produce: pineapples.
A pint of their signature craft beer only costs Php 275.
Extraordinary Pulutan
If you frequent Poblacion in Makati for its thriving night life and food scene, you probably know Lampara, a neo-Filipino bistro that specializes in bringing quirky twists and upgrades to Filipino classics (with catchy names, to boot!). Co-owners RJ Ramos and Alphonse Sotero are the ones behind the expertly curated menu at Papa Bolo.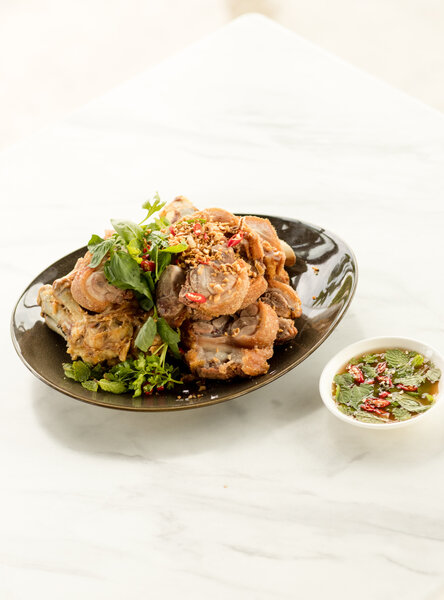 Crispy pata with basil and corriander sauce
From fall-off-the-bones crispy pata (deep-fried pork knuckles) served with a Thai-inspired sauce instead of the usual soy-vinegar dip, to succulent chicken lollipops with blue and mozzarella cheese dip, the food at Papa Bolo is a far cry from the boring french fries and sizzling sisig (minced pork and chicken liver with chopped onions and chili peppers) most joints usually offer as bar chow.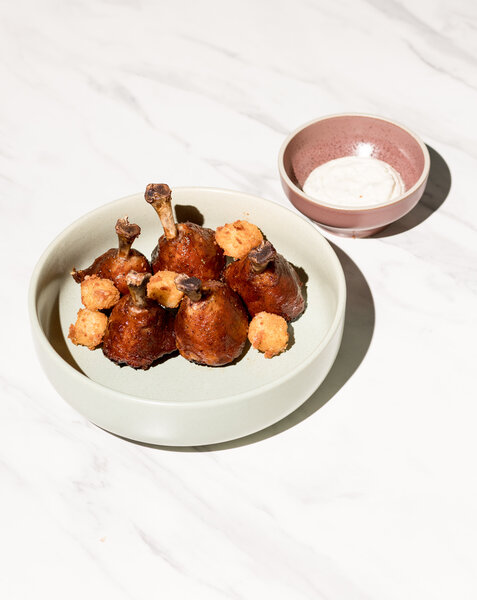 Hickory rub chicken lollipops
So make sure to drop by Papa Bolo because when you visit Tagaytay because whether you'll definitely enjoy quality craft beer and amazing pulutan while savor the breathtaking views of the city at this awesome pub.
General Information
Corner Crisanto De Los Reyes Avenue and Tagaytay-Nasugbu Road, Barangay Kaybagal South, Tagaytay
0953-477-7734
Restaurant Menu
You can scroll the image left and right.