Nanay Cirilas' Kapeng Barako, Tagaytay: A hip place to dine with character
Nanay Cirilas' Kapeng Barako, though being very unassuming by its name, is a beautiful private dining situated in a quiet place in Tagaytay City. 
Though the location is quite secreted, making it a little hard for guests to locate the exact site, the owners actually see it as something beneficial. Basically, the owners of this restaurant are not really after the selling and dealing – the whole thing was really found out of sheer dreams and passion.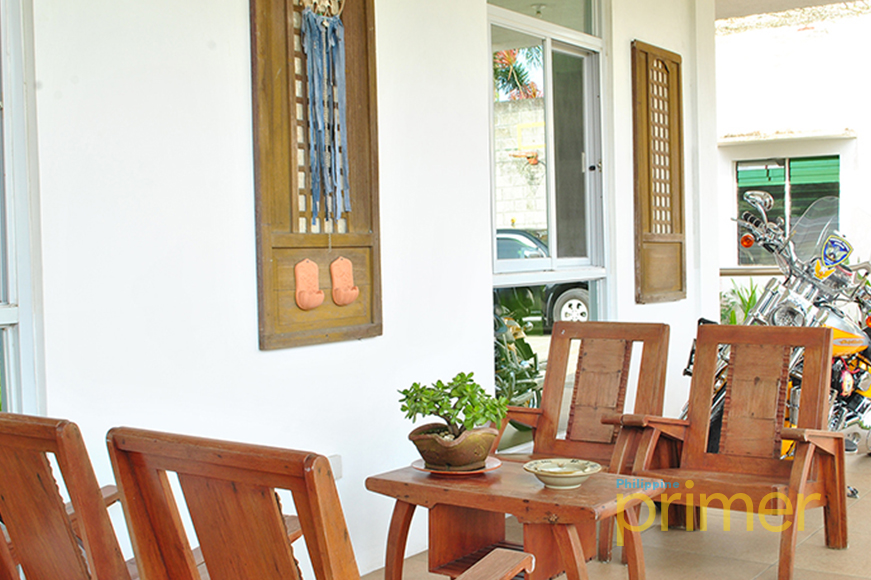 Nanay Cirila, a very hardworking mother of five, is the first to start out this business by selling coffee since 1965. She's not a cook, but her atsara, an appetizer made from grated unripe papaya, is very popular and loved by many. She wanted to have a restaurant business long time ago, and her daughter-in-law, Medi, who prefers to be called Tita medi, turned this dream into reality. Tita Medi is now the owner and Chef of Nanay Cirilas' Kapeng Barako. She designed the whole restaurant and it is indeed evident as why the place is just as welcoming as she is.
Tita Medi, if we could illustrate her, is that one kind of Tita we, Filipinos have always had as our favorite in the family. She's chatty, but not that trying and intimidating kind of chatty, she's cheerful, gracious, very accommodating, and her fun trivia about the place is always just in time to entertain her every guest.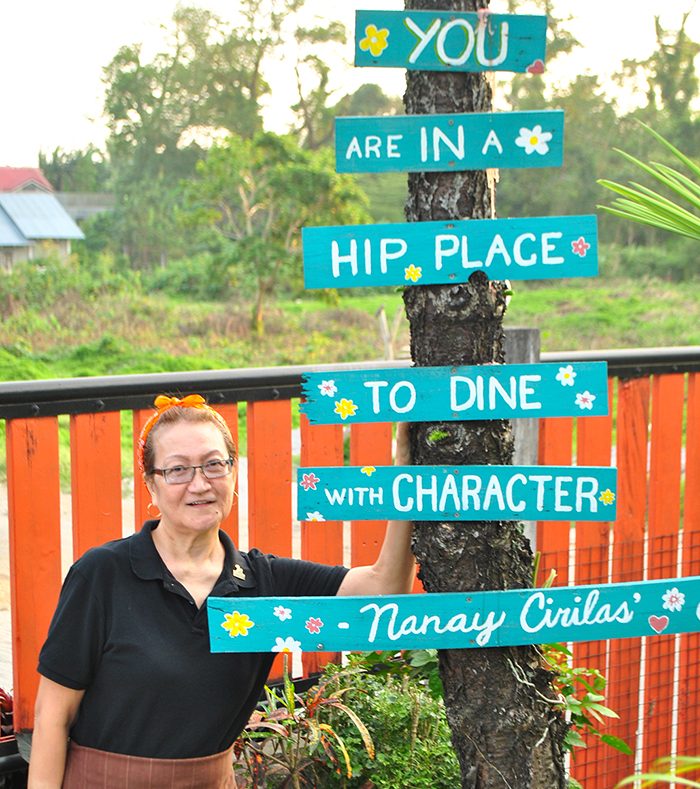 TITA MEDI. The woman behind this hidden gem in Tagaytay
Aside from being both the owner and chef of the restaurant, you'll be surprised by the many things this wonder woman can do. For the restaurant's design, Tita Medi takes its cue from the standard Canadian architectural design with its spacious interior, high ceiling, and wooden fixtures and accents. The inside of the restaurant exudes a refreshing feeling with its plain white walls, and glass windows adorned with white drapes, allowing the cool breeze of Tagaytay in the whole house. Hung on the walls are whimsical art pieces painted by Tita Medi's daughter, which are also all for sale. Even a quick glance around the restaurant will make you think how creativity is also one big thing for Tita Medi's family. You'll notice some curated wood chunks and blocks in flamboyant colors with beautiful quotes written on it; unique art pieces which were also by the creative hands of Tita Medi. They totally make for a lovely home displays!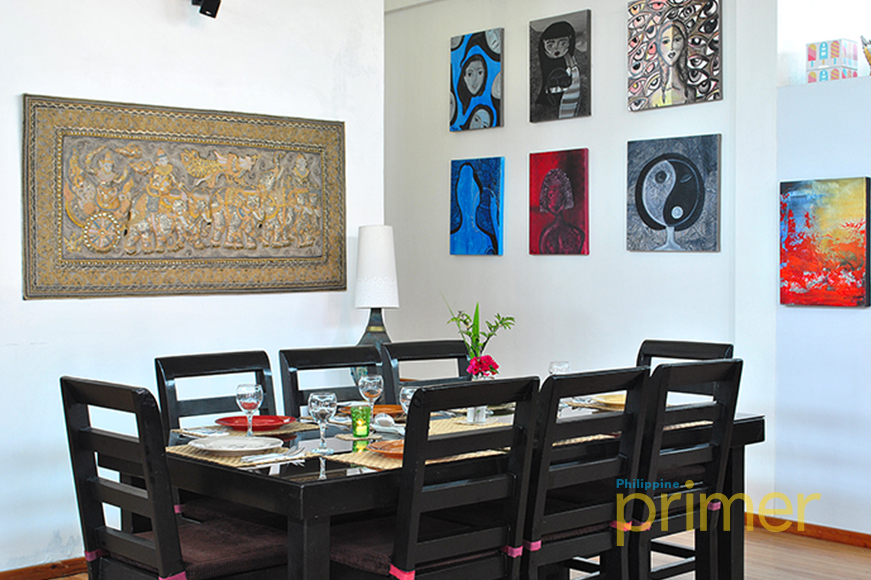 Then here's the food talk. Considering the fact that there is only one chef in charge for the food, Nanay Cirilas' menu is quite extensive. You can choose from two different categories which are the Native Favorites and the International Dishes. They offer ala carte, set dinner plates, all-day breakfast, and lunch and dinner set for four. They also accept private events for 28-50 persons indoor, 18 guests for the al fresco and balcony, and up to 100 guests on roof deck.
We're lucky to have been given the chance to taste Tita Medi's own take to some of Filipino favorites, Kare-kare and Bulalo.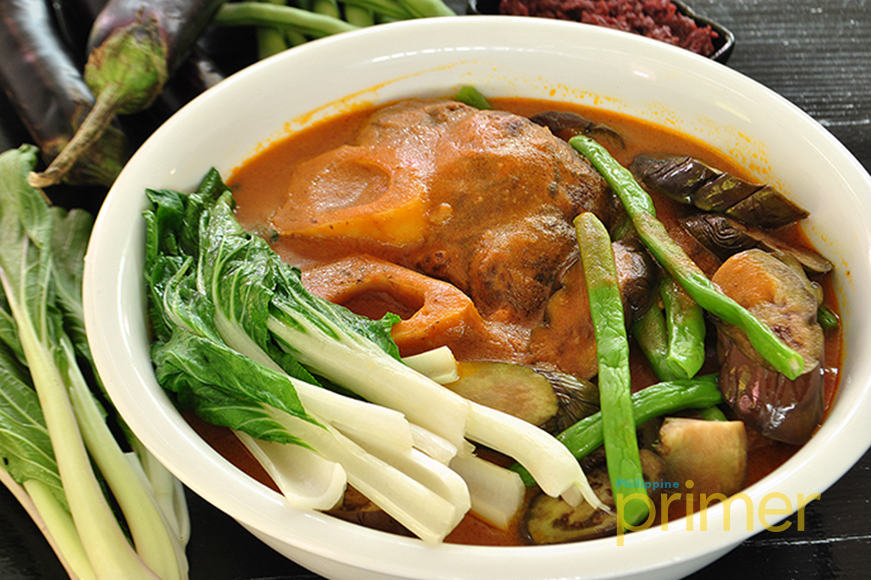 KARE-KARE BEEF BULALO. Tender cooked beef bulalo/shank in peanut sauce and veggies (P750, serves 2-4 persons)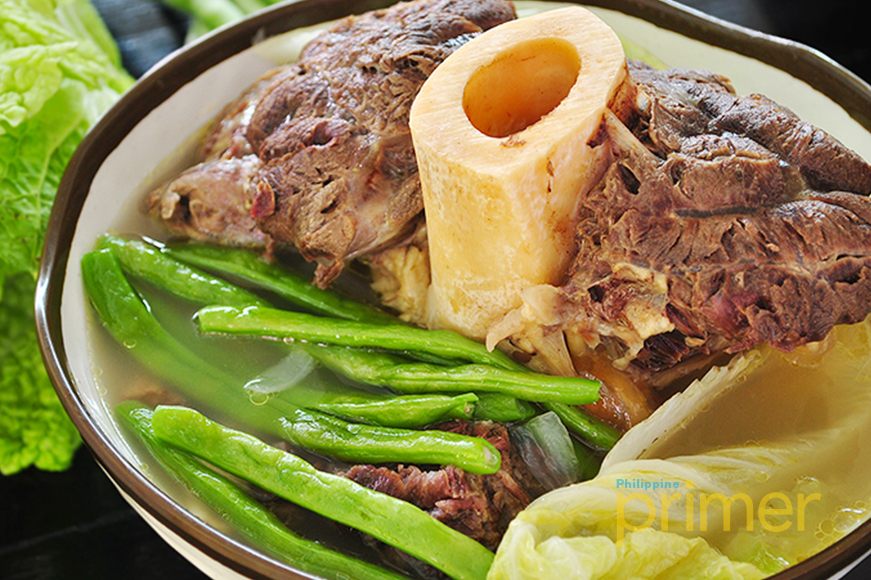 NANAY CIRILAS' BEEF BULALO IN BROTH. Tender-cooked beef bulalo/shank in broth and season vegetables (P750, serves 2-4 persons)
Tita Medi also values the quality of the ingredients more than anything else. They use only the freshest ingredients that are locally sourced. She requires her guests to make a reservation and send their orders in 6-24hrs ahead of time. Reservation is also fast and easy. You can just give Tita Medi a call or fill up the reservation form provided on their website. You can also find full list of menu and party packages on their website.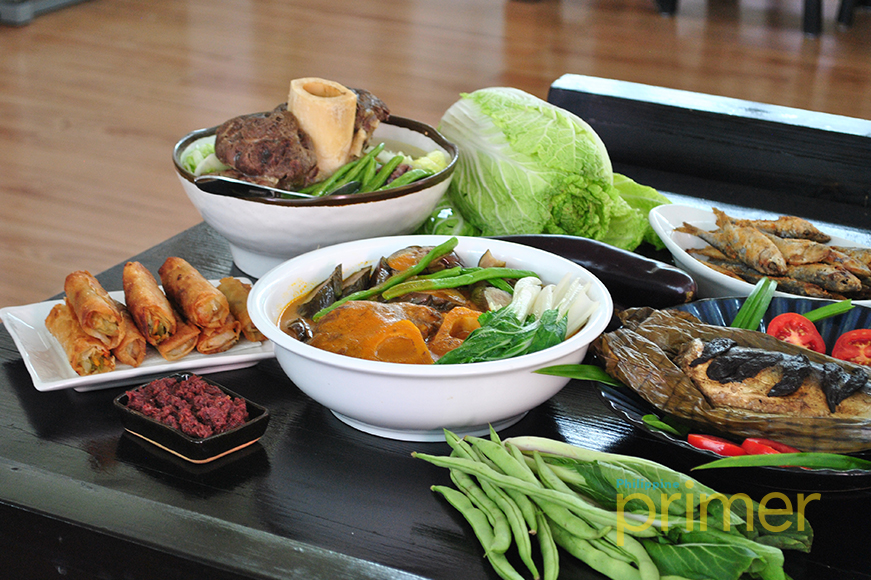 ---
Written by Carissa Mari Torres
General Information
Mayor's Drive, Tagaytay City, Cavite
0922-291-3869
Open Daily 8:00 am to 8:00 pm
nanaycirilas@gmail.com