Caruso Ristorante Italiano
If you're looking for the finest in Italian cuisine while in Boracay, there's no other place to go to than Caruso Ristorante Italiano, located at The District in Station 2.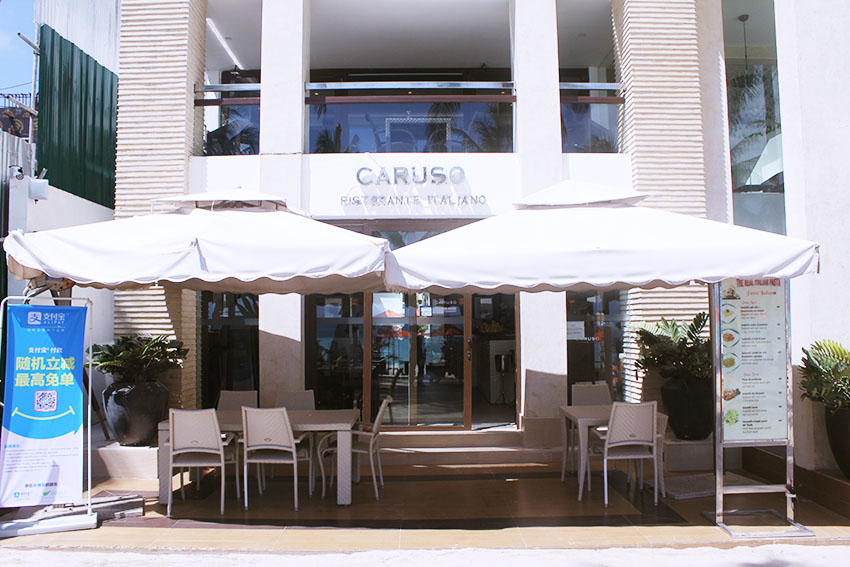 AUTHENTIC ITALIAN DINING. Enjoy the best of Italian cuisine at Caruso Ristorante Italiano.
If you've ever been around Bel-Air Village in Makati City, then the name itself should ring a bell. Caruso Ristorante Italiano is one of the most popular Italian restaurants in Makati, so it should be no surprise that it eventually found its way into the island of Boracay.
Their kitchen staff is trained in Makati under the watchful eye of Dario Gardini, so you can expect the same level of culinary excellence that you get from their flagship branch.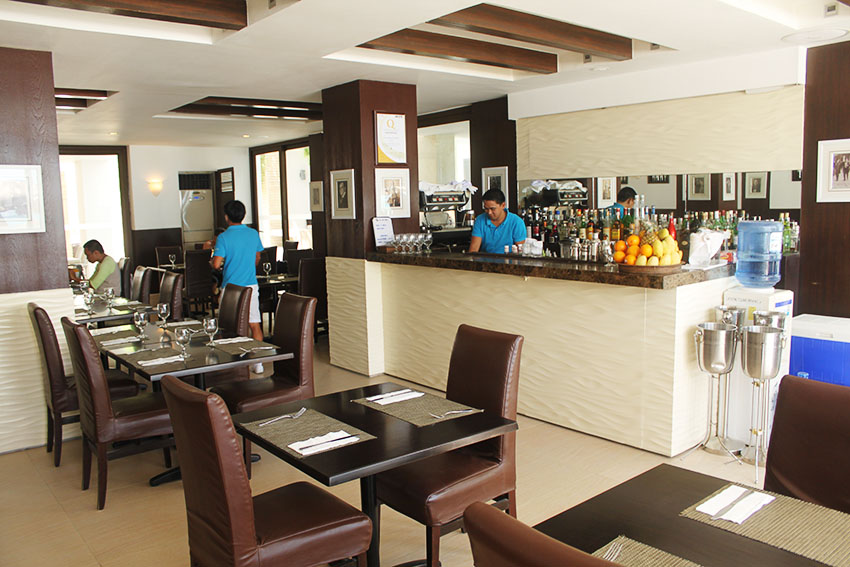 DAYTIME MINIMALIST. Caruso during daytime retains The District's minimalist layout, perfect for enjoying good Italian food.
Caruso's layout changes as the day goes on. If you come in for breakfast, you'll get to dine in The District's minimalist yet classy layout, with whites and browns that reflect the beach view you'll get at the restaurant's doorstep. As the sun sets, tables are brought out onto the beach and Caruso turns from a humble indoor restaurant to a beachfront dining experience.
Citing which dishes to get from their ala carte menu would be a Herculean task, as all items on their menu are popular with both hotel guests at The District and walk-ins from all over White Beach. The best way to enjoy their dishes is to get their set meals, priced at only P490 (exclusive of 10% service charge).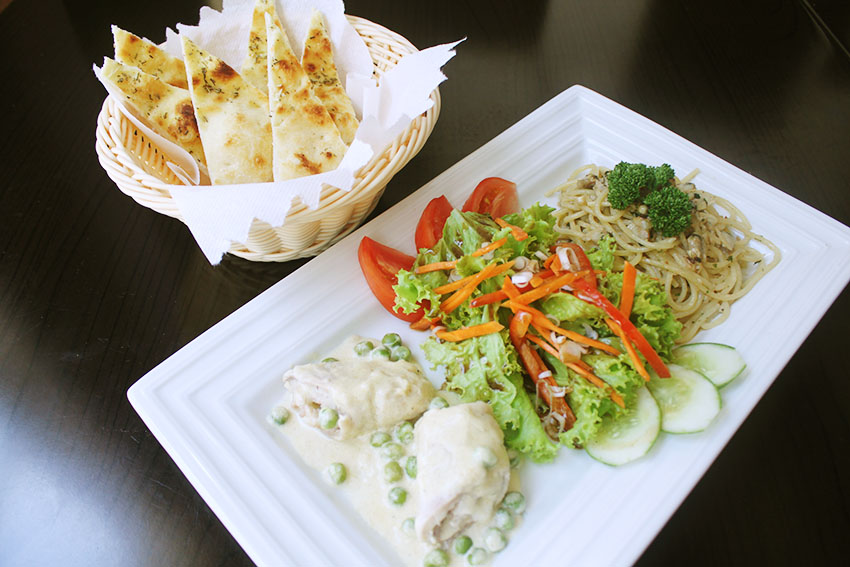 SET A. For those who like it white: spaghetti aglio olio e pepperancino con vongole and involtini di pollo alla salvia.
Caruso has two set meals to choose from, each as good as the other. Set A consists of one of their best-selling pastas, the spaghetti aglio olio (spaghetti with garlic, olive oil, chili and clams) and involtini di pollo alla salvia (Novarese-style chicken breast rolls).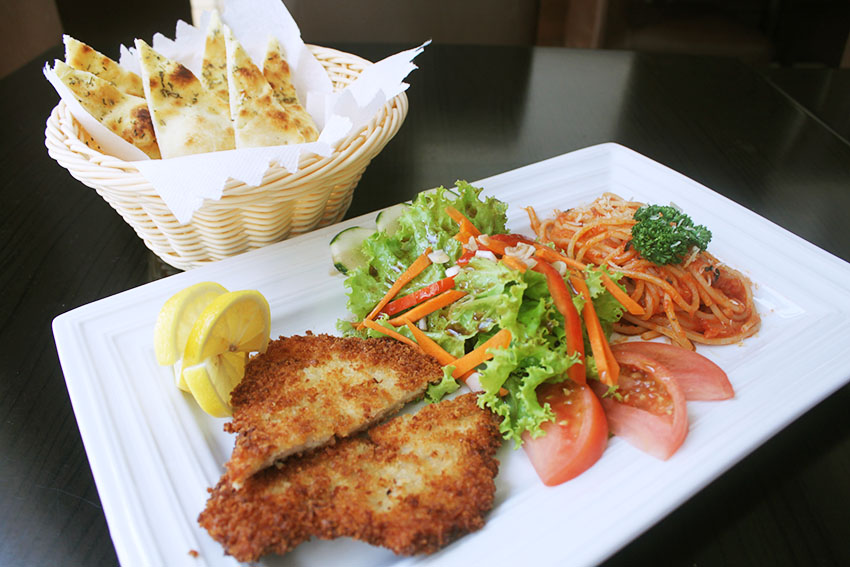 SET B. A delight for those who like it simple: spaghetti scoglio al pomodoro and fetinne di petto di pollo impanate.
Set B includes their fettine di petto di pollo impanate (Pan fried chicken breast slices in lemon sauce) and spaghetti scoglio al pomodoro (fresh seafood spaghetti in spicy tomato sauce). Both set meals include a generous serving of their garden salad and a small basket of focaccia bread.
You can find Caruso Ristorante Italiano at The District Boracay Resort, Station 2, Brgy. Balabag, Boracay Island. For information and reservation, you can call 036-288-2324 – 27, or 036-288-1448. They're open from 9 a.m. till 11 p.m.
General Information
The District, Station 2, Boracay Island
036-288-2324 – 27, 036-288-1448
Operating hours: 9:00 am to 11:00 pm Daily