Tarsier Paprika in Panglao Island: The Most Romantic Place to Dine in Bohol
If you are looking for a romantic restaurant in the getaway island of Panglao, it is best to go to Tarsier Paprika to dine in with your loved one.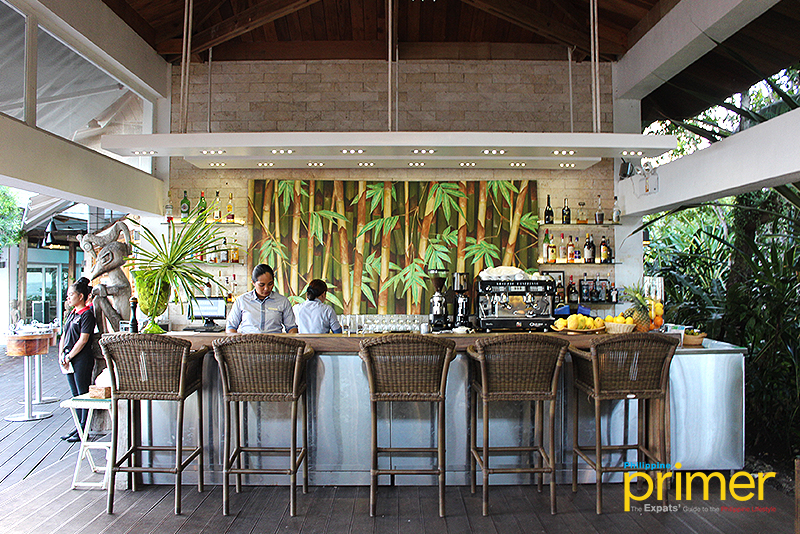 Located inside the botanical garden where Donatela Hotel's (previously Tarsier Botanika) tasteful, charismatic villas are located, Tarsier Paprika sits atop a cliff, overlooking the great Bohol Sea beyond.
This makes it ideal for partners who would like to witness a gorgeous view of the sun setting against the shimmering waters of the sea.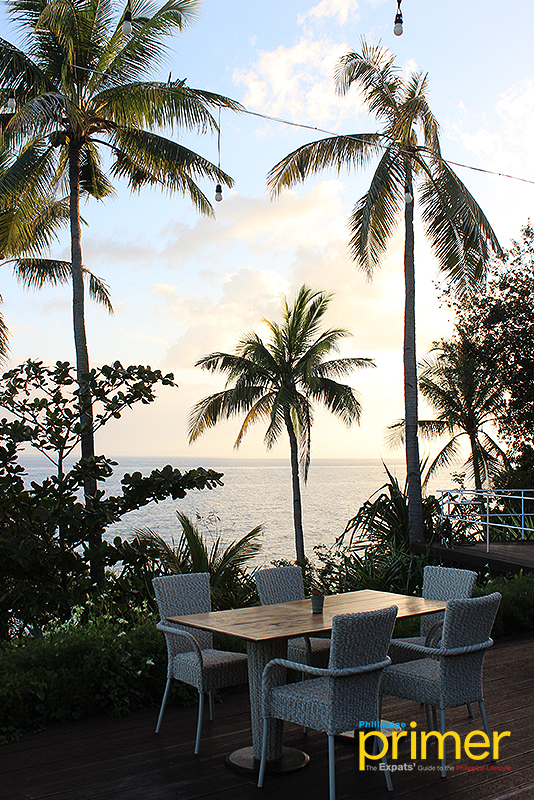 To make your stay on the island all the more exquisite, this fine-dining restaurant is helmed by the most experienced chefs in Bohol, and in the world, among whom is Chef Niño Tancinco, who has worked in 5-star hotels championing the western cuisine.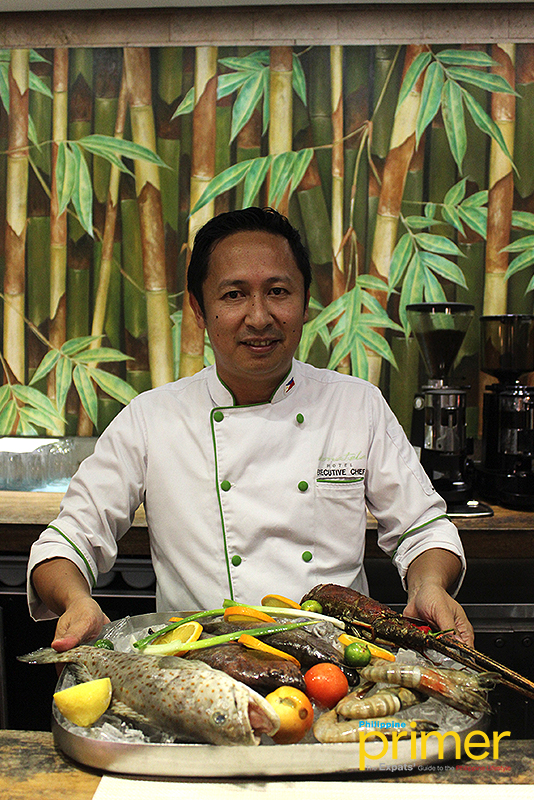 Chef Niño Tancinco
For Tarsier Paprika, however, the chefs have seen to it to incorporate Panglao Island's fresh seafood on their guests' tables by personally visiting the seafood market to purchase the freshest catch on the island.
Tarsier Paprika then serves up some Smoked Kingfish Carpaccio, light enough to set the flavors on your palate at the beginning of the meal.
Seasoned with garden herbs and homemade cream lemon chantilly, the tanigue fish is smoked and sprinkled with red pepper– giving you an appetizing start to your meal.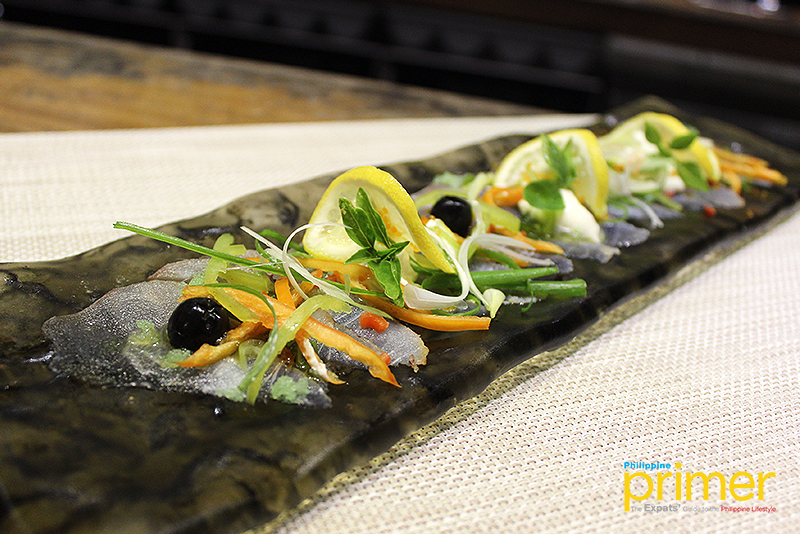 Smoked Kingfish Carpaccio (Php 390)
The restaurant also takes pride in their Seafood a la Plancha, comprised of the day's freshest catch, usually Lapu-Lapu or grouper, grilled with Italian olive oil. The hearty ensemble is then served with either plain rice or pineapple fried rice to complete the filling seafood combination.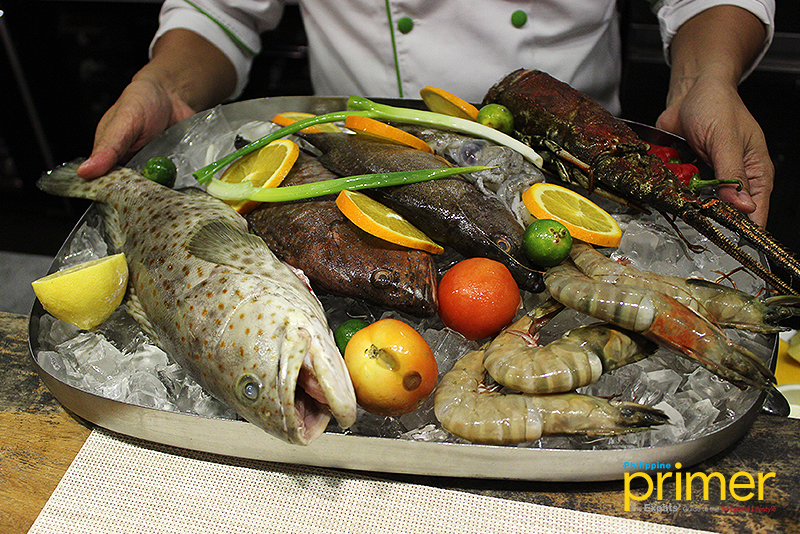 Seafood a la Plancha (Market Price)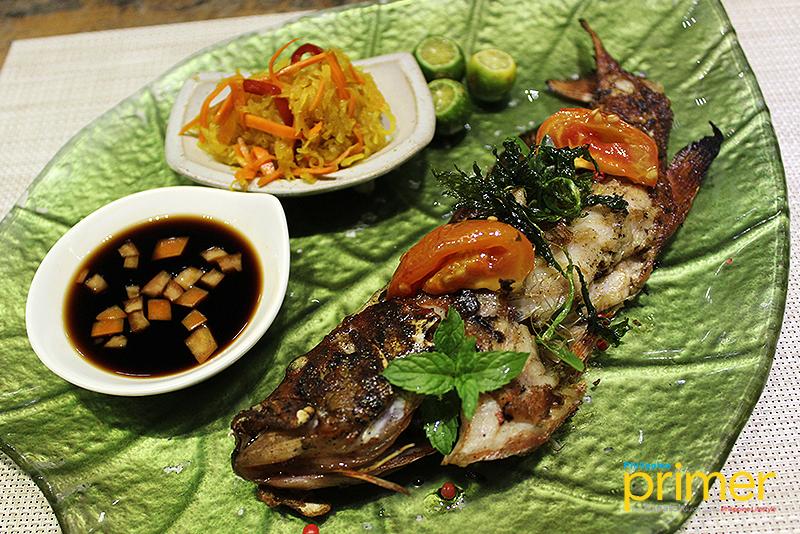 Grilled Lapu-Lapu
To electrify your night, try out Tarsier Paprika's version of Seafood Curry comprised of some of the most euphoric flavors coming from the fish, prawns, and squid, drenched in red Thai curry sauce with the tang of lemongrass and kaffir essence teasing your tongue.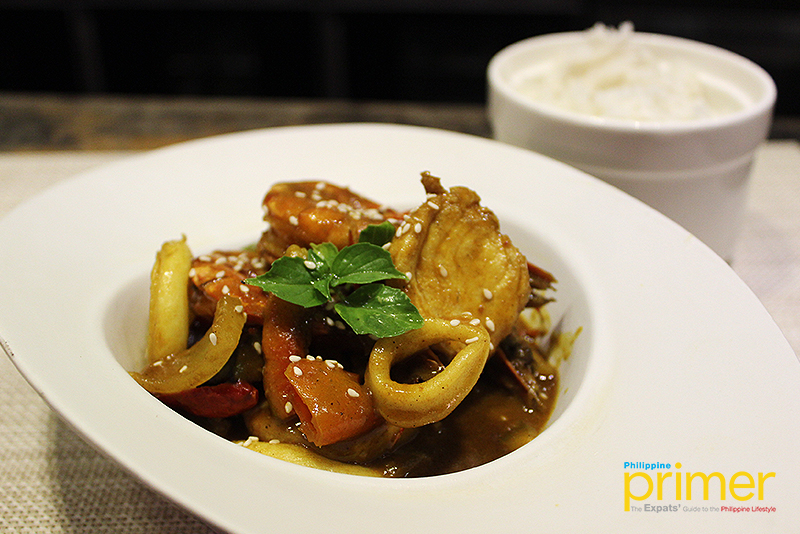 Seafood Curry (Php 550)
Of course, do not forget to save some room for dessert! Try one of their servings included in their Les Patisseries Maison or Dessert Platter, which they usually exhibit out for the guests to choose from.
This platter is comprised of Belgian Chocolate Mousse, a variety of cheesecakes, chocolate truffle cake, lemon meringue tart, and tiramisu all priced at P220 each.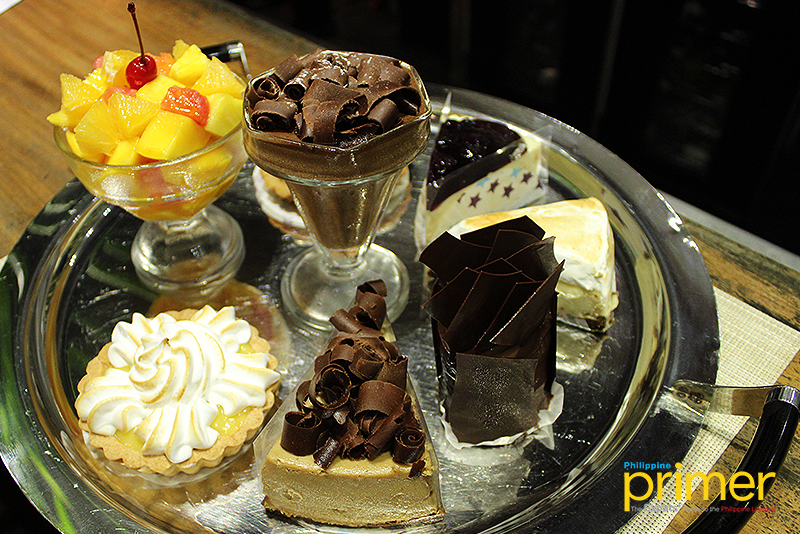 Les Patisseries Maison or Dessert Platter (Php 220 each)
With Tarsier Paprika's world-class flavors backdropped against a romantic landscape of al fresco dining, no wonder this fine dining restaurant has been the go-to place of those seeking solace in the arms of Panglao Island.
How to get here:
By private car: From the Dauis-Panglao Road, take the Panglao Island Circumferential Road. Go straight to Brgy. Hoyohoy in Tawala to reach Donatela Hotel.
By public transport: From any of your hotel in Panglao, Island, request for the front desk to contact a third-party tricycle ride to Donatela Hotel. One tricycle ride costs Php 100 to Php 150 going to Donatela Hotel.
---
A version of this appeared in Philippine Primer's Japanese (Vol. 105) and English (Vol. 16) magazines.
General Information
Donatela Hotel, KM 16, Hoyohoy, Tawala, Panglao Island, Bohol
038-510-8472
0917-526-6001
7 a.m. to 10 p.m. (8:30 p.m. last call for dinner)
Restaurant Menu
You can scroll the image left and right.