Lipa's Sizzling Lomi House
Seasonal Sizzlers! Lipa's Sizzling Lomi House offers a new take on lomi, a Filipino favorite
For those who find themselves in Southern Luzon, fend off the nippy breeze by getting yourself a plate of sizzling lomi at the Sizzling Lomi House in Lipa, Batangas.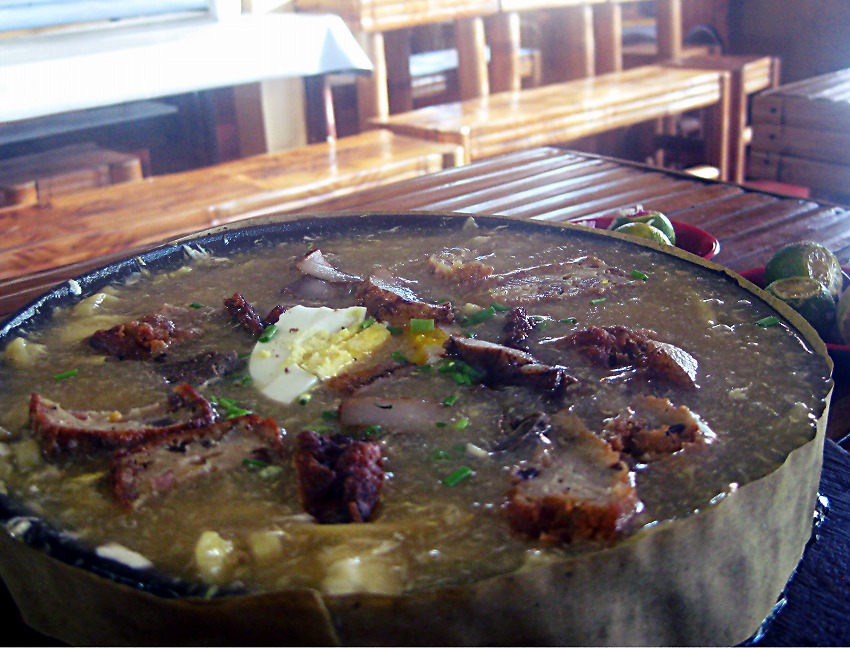 THE BATANGGENYO'S LOMI. This dish maybe of Chinese origin, but hundreds of years of residence in the Eastern part of Batangas has made it definitely Filipino!
Lomi is a Filipino-Chinese dish made of thick fresh egg noodles (very similar to the Japanese udon) in starchy egg soup, topped with a variety of ingredients, such as thinly-sliced liver, hard-boiled eggs, meatballs and kikiam (or que-kiam, a deep fried sausage-like dish made of meat and veggies and wrapped in bean curd). Travellers who frequent the beaches of Laiya or Quezon (and even those who travel to Bicol) are sure to be familiar with this dish, as it is a very popular dish in the Southern Tagalog region, particularly in the Eastern part of Batangas. There are hundreds of little lomi houses in Lipa, offering this Filipino favorite, some perhaps better than others but all definitely as authentic as the next one.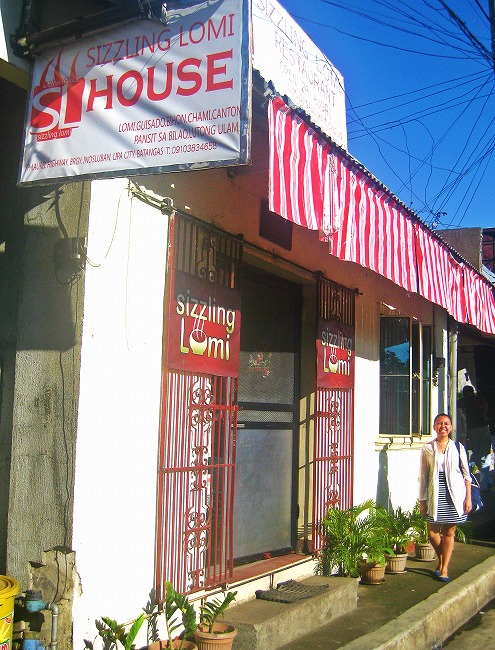 VERY HARD TO MISS. The Sizzling Lomi House is conveniently located along the highway. Perfect for stopovers on your way to Laiya, Quezon or Bicol!
So, what makes the Sizzling Lomi House special? Well, the fact that they serve lomi on a sizzling platter and not in a conventional bowl, of course! Imagine all that lomi goodness hot and steamy for a longer time than usual! Aside from acting as a heat retentive plate, the hot plate also keeps this dish thicker than usual, something that is usually lost halfway through the meal.
The Sizzling Lomi House is no fancy place, though. It is your simple homey lomi restaurant, charmingly rustic. We recommend that you try this place at your convenience. Seek it out if you must for the sake of curiosity, but it is best experienced when you find yourself around the area.


Text and Photos by: Madeline Castillo

Near PKI, beside Lipa Royale, J.P. Laurel Highway, Brgy. Inosluban, Lipa City, Batangas.